FARM ID: SWEE
The Showalter Family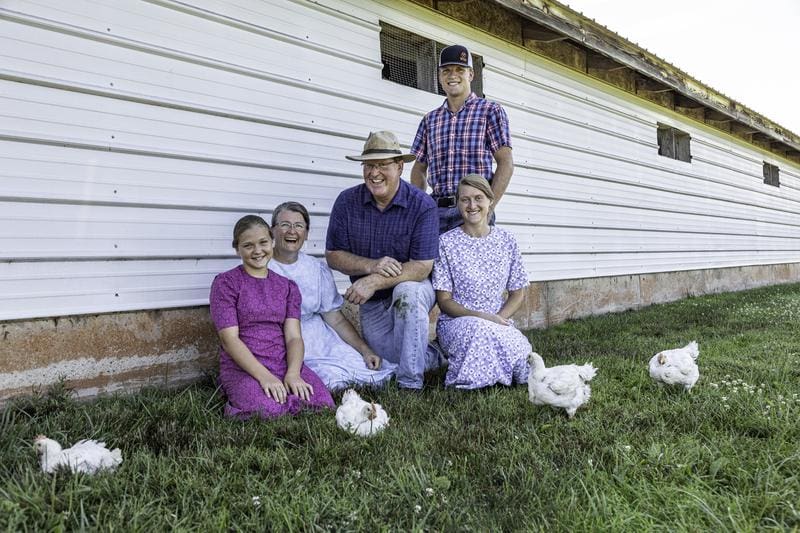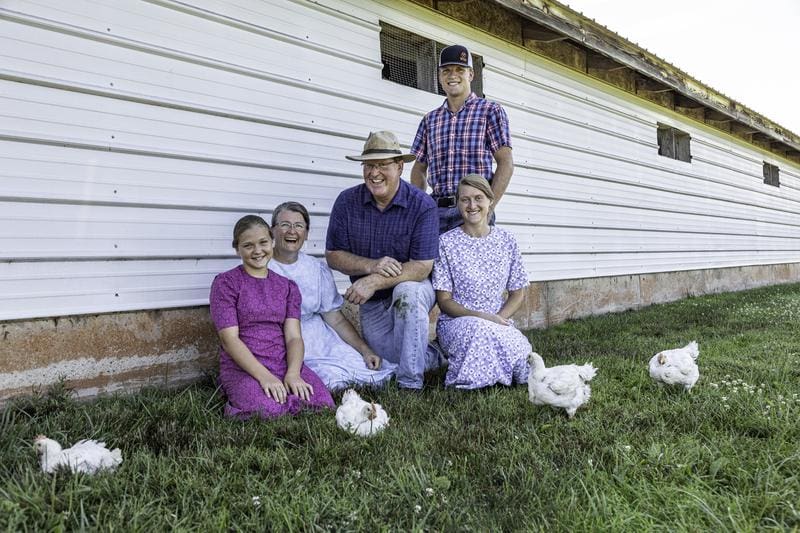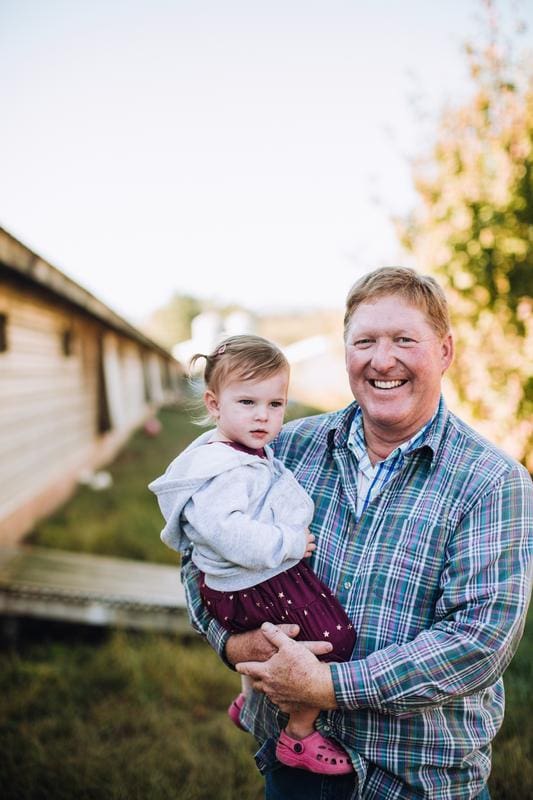 Farming for the Whole Family
Since 1995, Sweet Augusta has been a family farm and you will find 3 generations of Showalters tending to the chickens at any given time.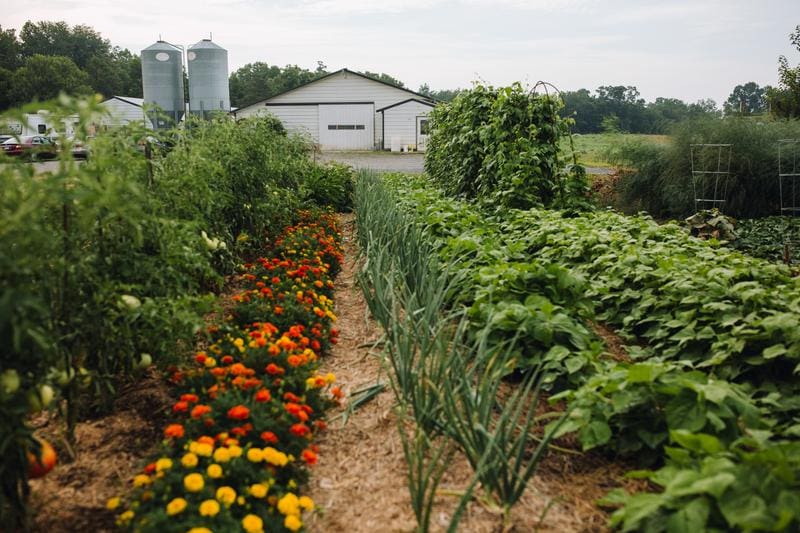 More Than Organic Chicken
Just a stones throw from the chicken house is the Showalter's garden, an organic garden whose summer blooms bring an abundance of luscious vegetables and beautiful flowers.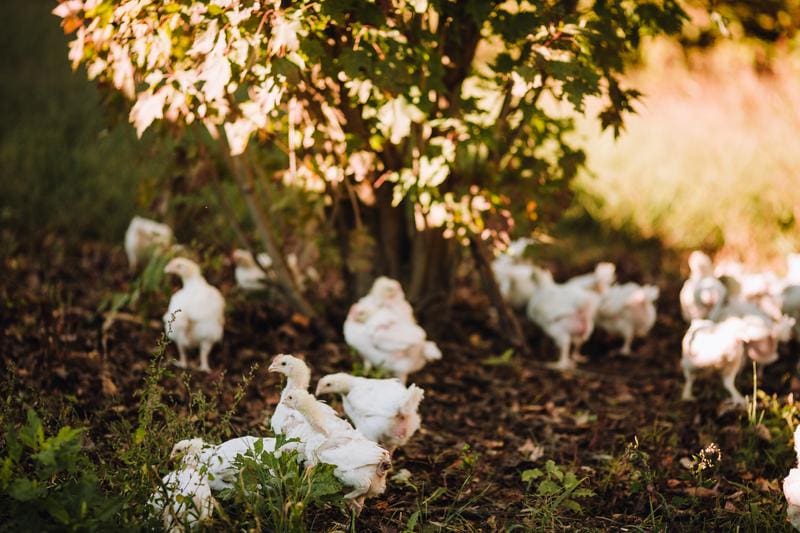 Access To Pasture
Chickens are natural prey animals so when they go outdoors they like to remain close to brush and cover, which provides natural protection from their many predators.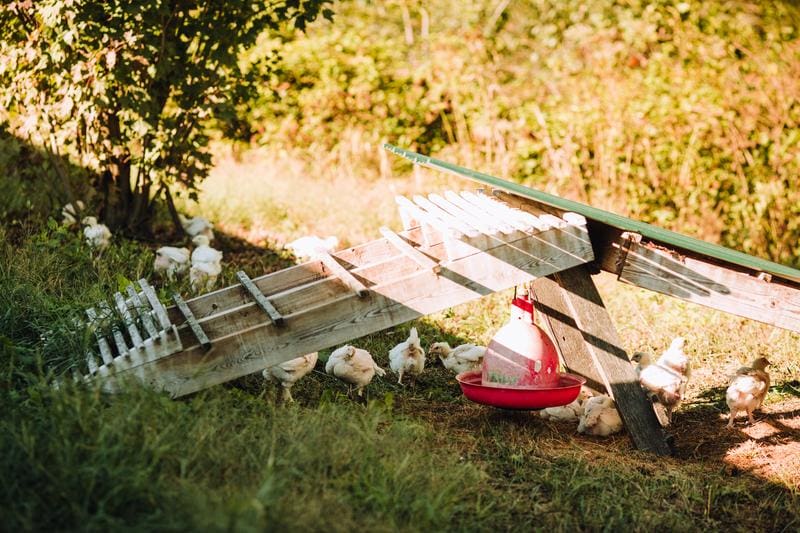 Natural Enrichments
The Showalters take pride in building and refining their outdoor enrichments. These structures are designed to encourage play and provide shade structures for chickens.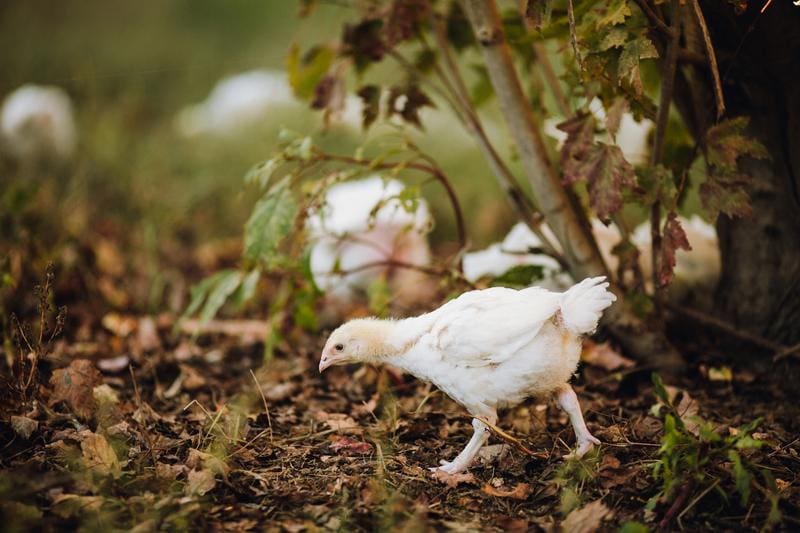 Foraging
While Farmer Focus chickens largely survive on a 100% organic, Non-GMO, and plant based blend of corn and soybean meal, they can also naturally forage while outdoors.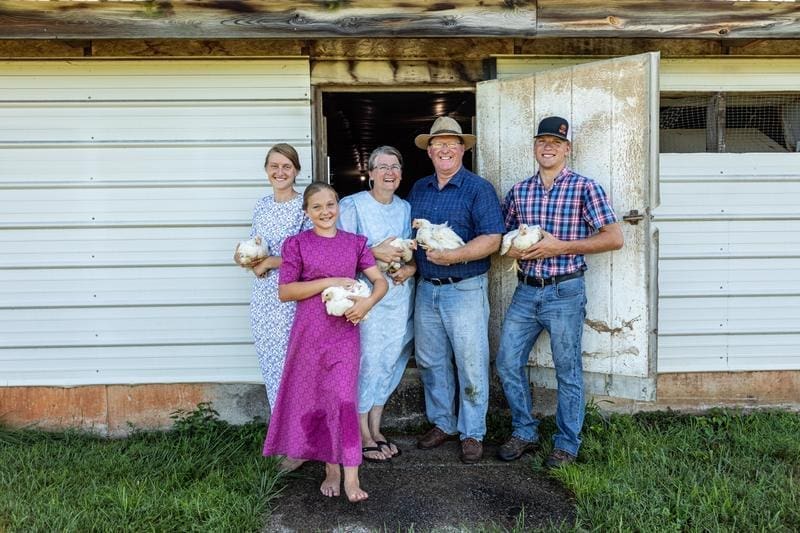 A Family Affair
Everyone at Sweet Augusta has a role to play – from the morning wake up to tucking the chickens in at night the, 5 Showalters who live on the farm work together to raise happy, healthy birds.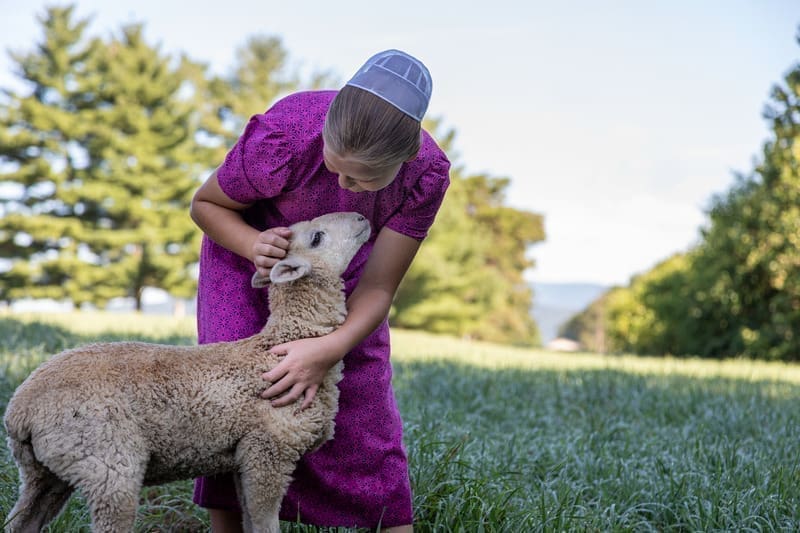 Family Farming
Sweet Augusta is more than just a chicken farm, it is also home to a large garden and flock of sheep.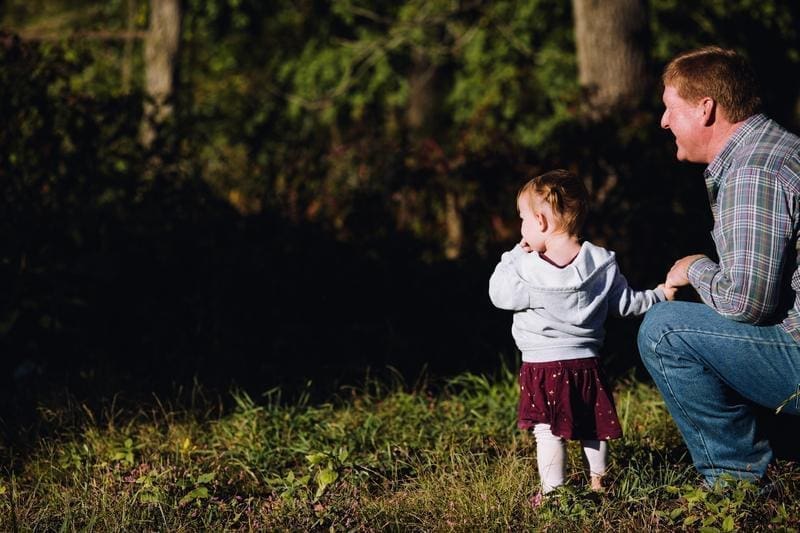 Generational Farming
Davey Showalter is a 9th generation farmer. Here, he teaches to the 11th generation.
About the farmer…
Sweet Augusta in Bridgewater, Virginia, occupies a large, flat expanse of land with a beautiful Blue Ridge Mountain backdrop. Davey and his family grow a large garden abundant with flowers and vegetables in the summertime. Their back porch provides a view of their chicken houses, the kids' playhouse, the swing set, the garden and the gorgeous mountains in the distance.
Davey grew up on a poultry farm in Montezuma; Paula grew up on a dairy farm in Dayton. They bought their current farm in 1995, where they raise chickens, grow soybeans, hay, and corn, and raise their seven kids. The three youngest kids —Marcus, Benjamin, and Renee — walk through the houses to check the feeders and drinkers. Paula usually handles the early morning walkthrough while the kids are getting ready for school, and Davey makes sure all the birds in are tucked in safe and sound each night. Davey also handles the management side of the operation, plus mechanical or equipment issues as they arise.
A typical day on the farm involves hard work and lots of time together as a family. They make a point to eat breakfast together every day and then have their morning devotions before the kids head off to school. After chicken checks, mowing, and maybe some repairs, Paula and Davey reconvene for a light lunch. Afternoons consist of various errands and visits to members of Davey's congregation — he's the pastor at Bethany Mennonite Church. After a family supper together, Davey and Paula love to visit with their older kids over coffee.
why farmer focus?
We believe in farming the right way, see what the Farmers Focus difference is.
Learn More