Farm ID: SHOE
The Ritchie Family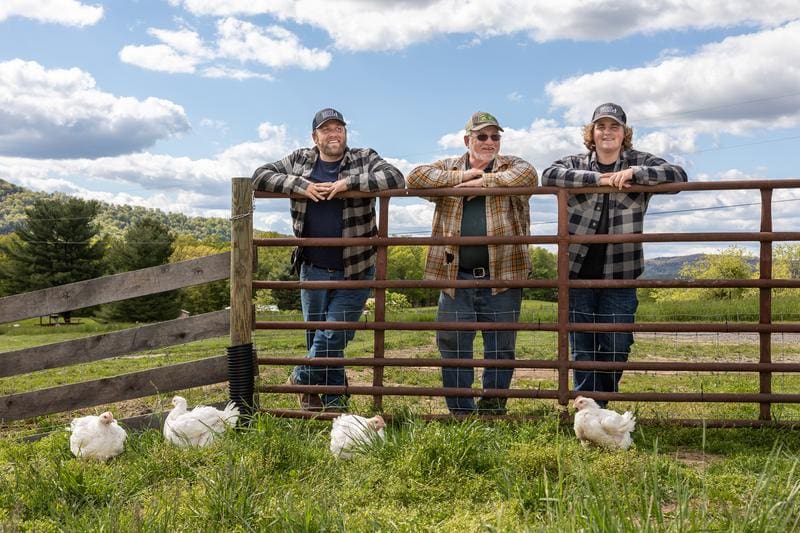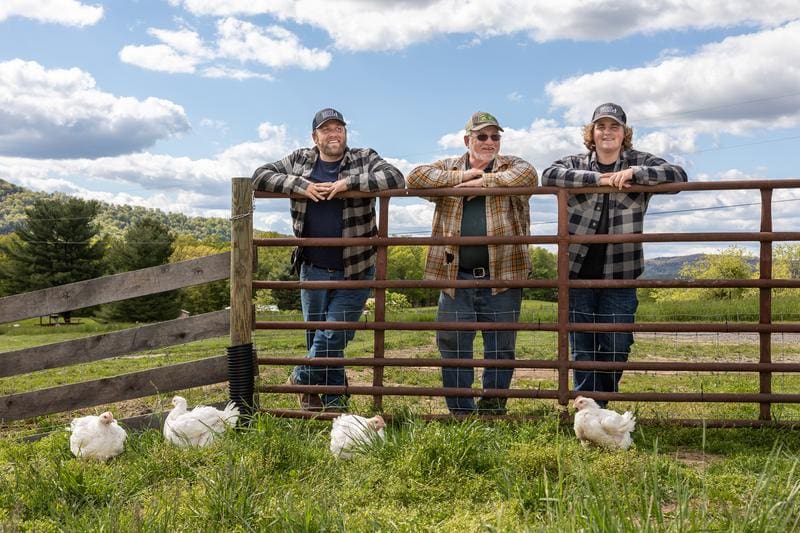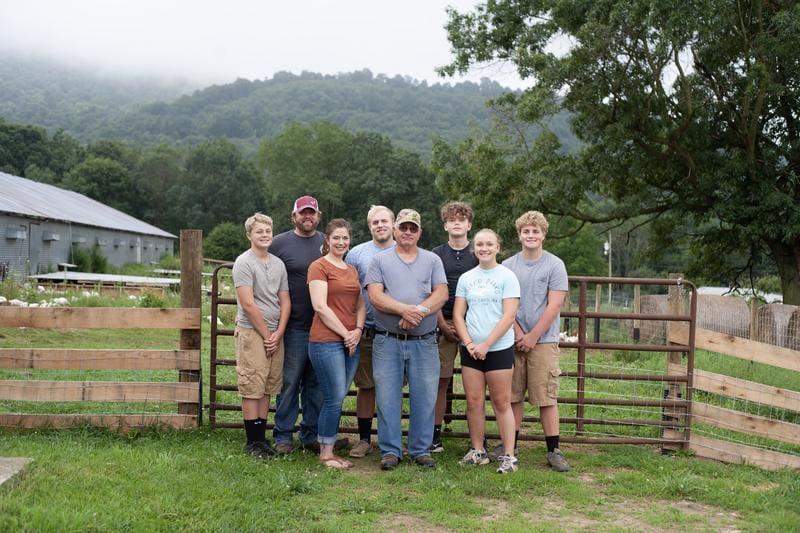 the whole family
Everyone in the family lends a hand and takes pride in their work on the farm!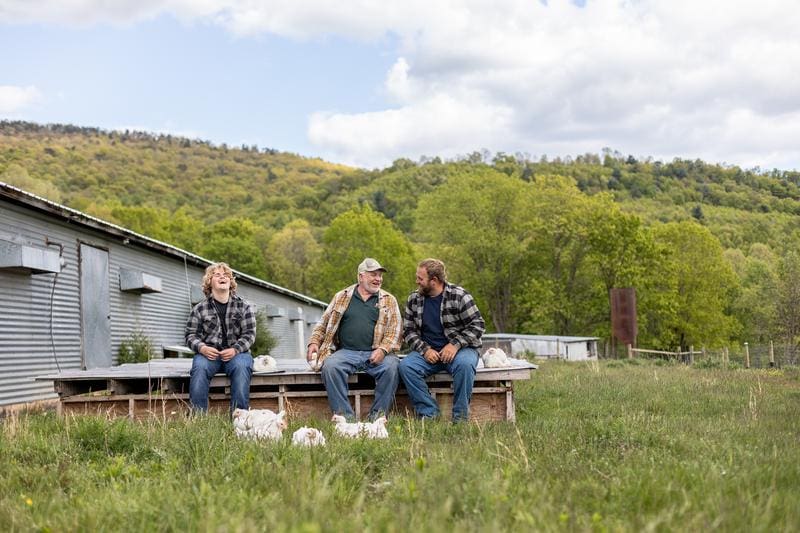 generational farmers
3 generations can be found on Shoestring Farm.
Enrichments
The chickens enjoy using the enrichment structures – they can use them for shade on a sunny day or as a fun playground.
Goat Greeting
Dan, the goat with the majestic beard, welcomes people to the farm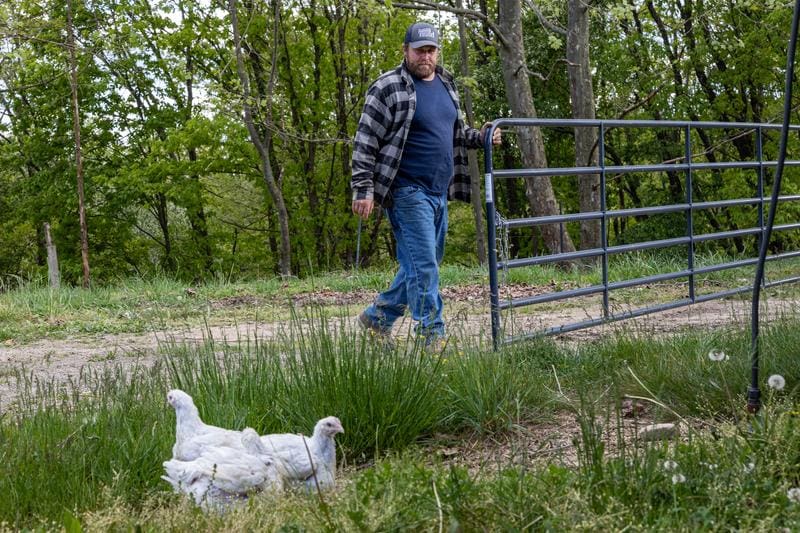 Free Range
Farmer Focus chickens are free to roam indoors and outdoors as they please.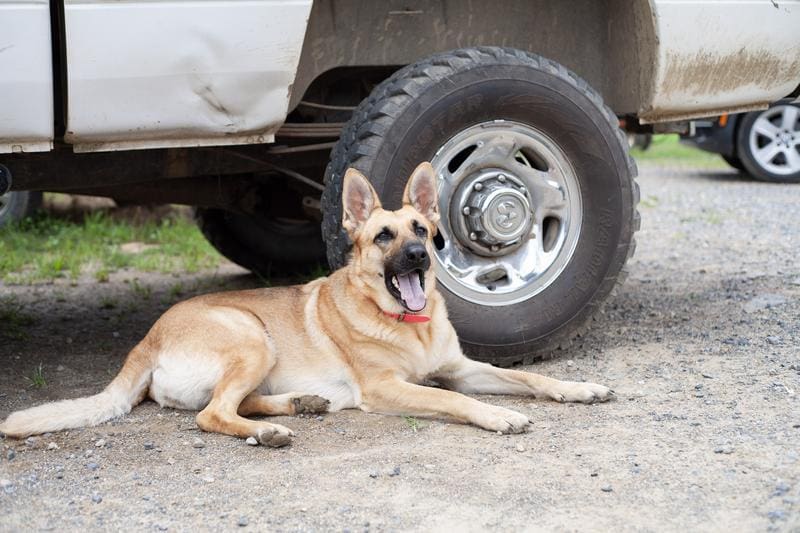 Farm Dog
This pup keeps Douglas company while he completes his farm chores.
About the farmer…
Just over the ridge from Orkney Springs in Mathias, West Virginia, you'll find Shoestring Farm. A bumpy, wooded drive steadily climbs for a couple thousand feet, to a place where the sky opens up and the morning sun shines bright. We'd say Shoestring Farm has a little of everything, but really, they have a lot of everything. This family of 9 – Douglas and Carol Ritchie, their son Clint and his wife Tracy, and 5 grandkids age 13 through 17 – cares for chickens, 175 head of cattle, a very large herd of goats, two horses, two dogs, and a bunch of pigs on an expansive, secluded property. If you're lucky, you'll be greeted by Dan, the patriarch of the goat herd, with a beard that would inspire the envy of any mountain man. At the very least, you'll see any of the five kids riding a four-wheeler with blissful dogs chasing behind.
Douglas and Carol bought this farm in 1987 when Douglas decided to be his own boss. He and Clint work on the farm full time. Carol works outside the farm but helps out when she's home. Together this family figures out how to handle all the challenges of farming. As Douglas put it, "A farmer has to be a jack of all trades." After 33 years in the business of raising chickens (and, well, everything else), we'd say he knows what he's talking about.
why farmer focus?
We believe in farming the right way, see what the Farmers Focus difference is.
Learn More