Picturesque Farm Setting
Mike's, his brother Mark's, and his mom Dottie's farms are all a stone's throw from each other.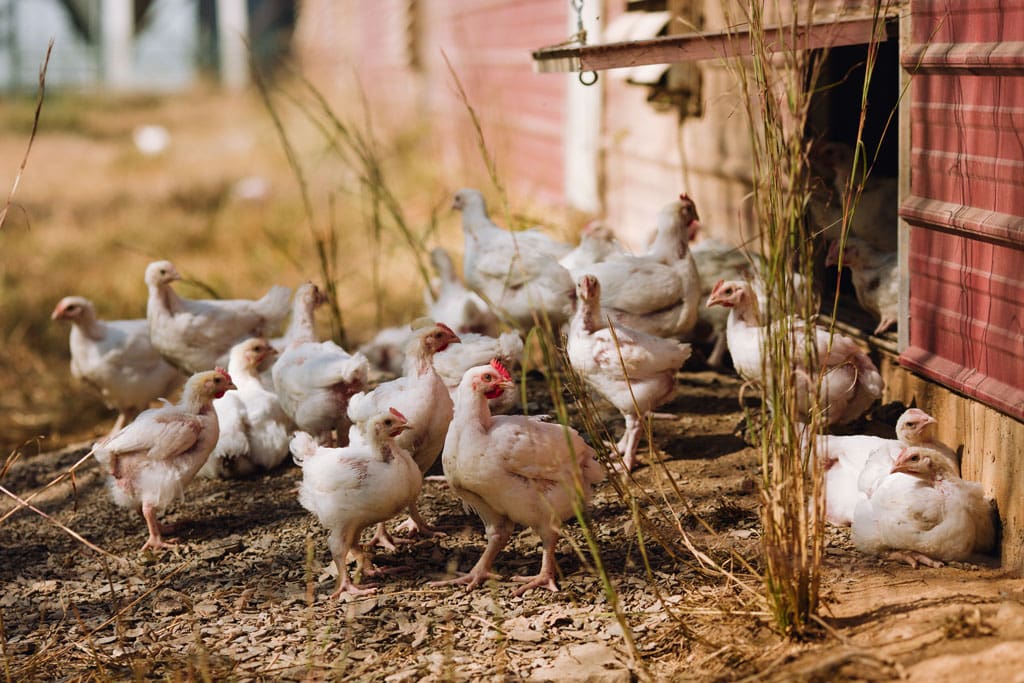 Outdoor Access
Chickens enjoy the vegetation and fresh air outside their house.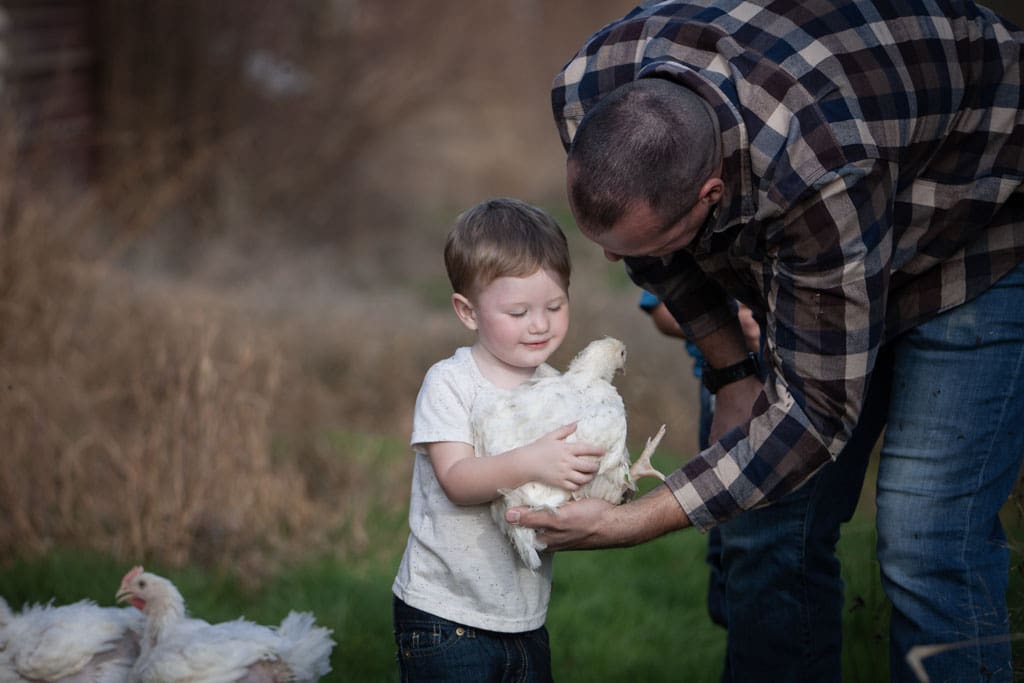 Generational Farming
Mike's grandson son Riggins learns all about humane care of the birds from his dad, JC.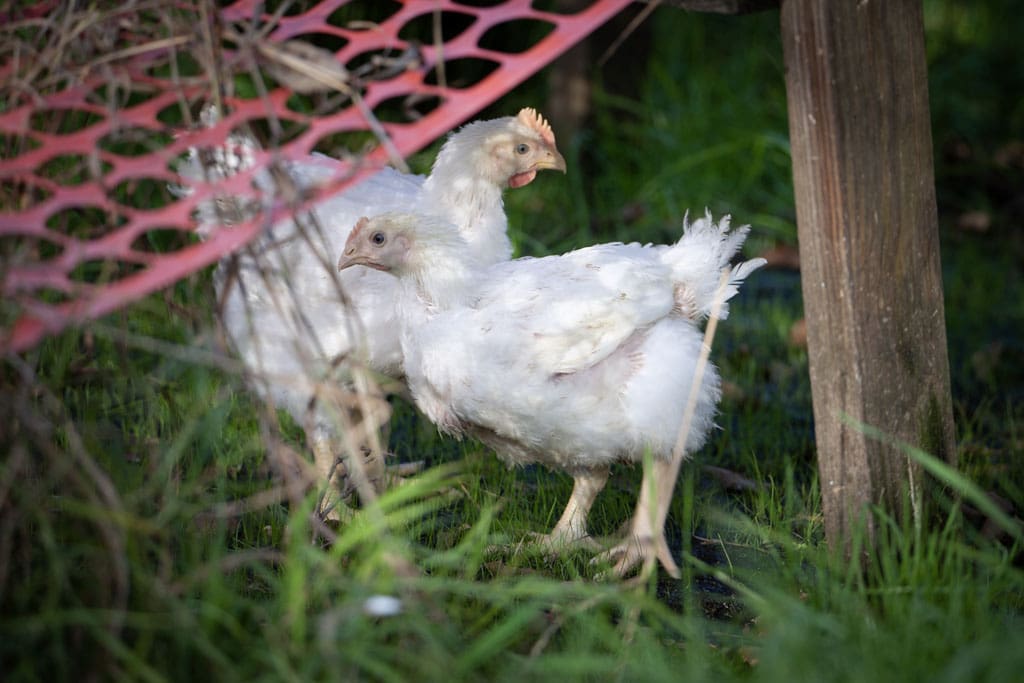 Shade Structures
Outdoor enrichments like these come in all forms. On a farm like this, with lots of trees overhead for shade, netting like this works more to protect the chickens from predators.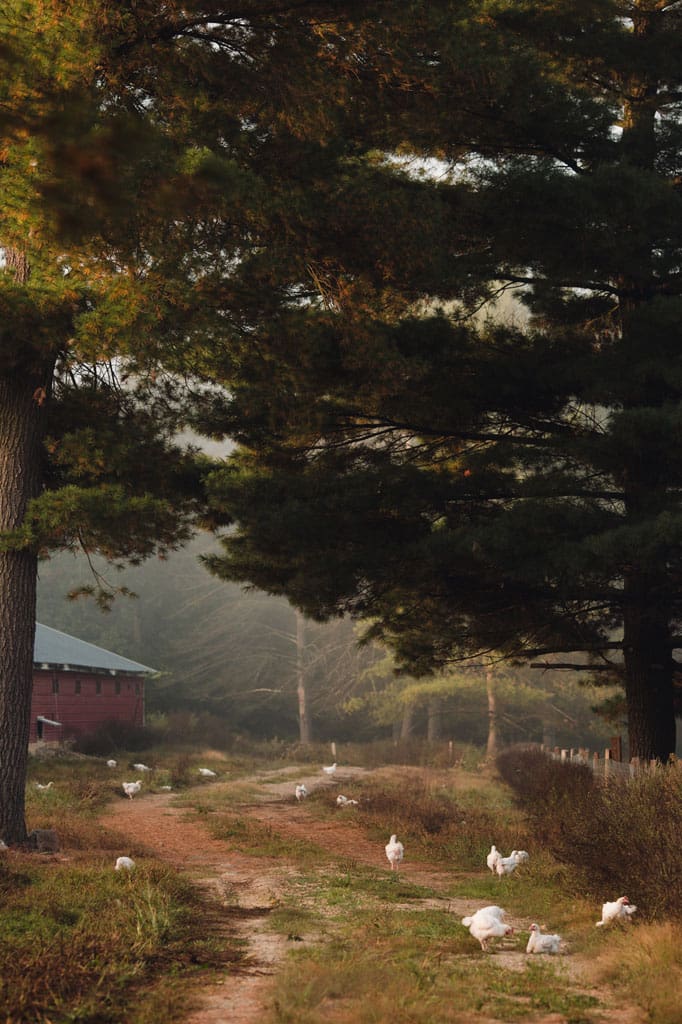 Shady Spot
Trees can also count as "shade structures" for our third party certifiers, as nature intended.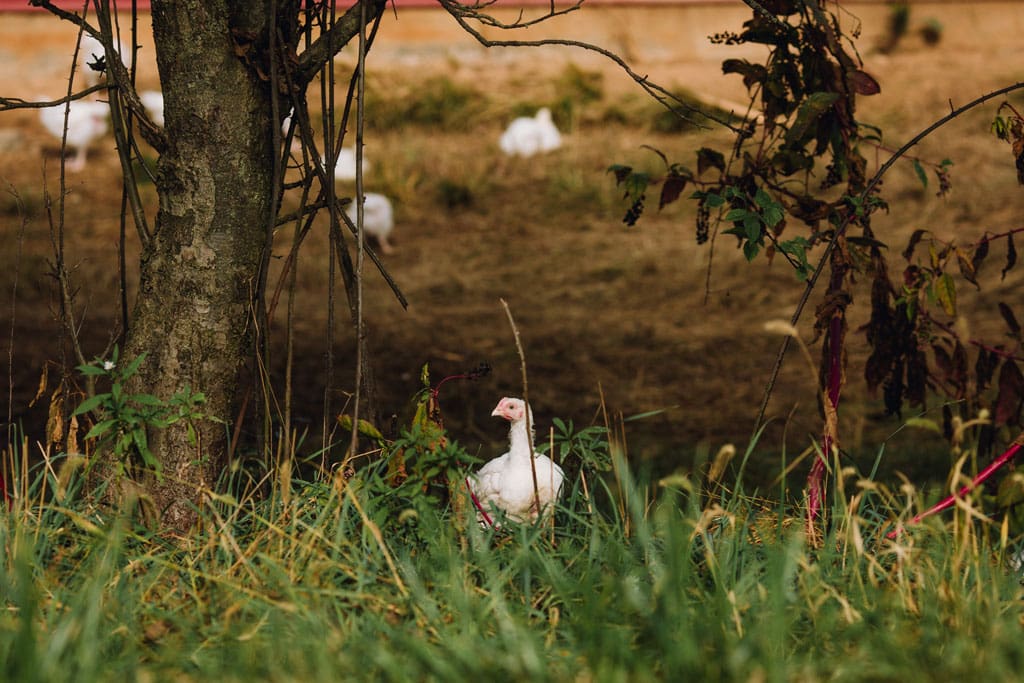 Room to Roam
Our animal welfare standards require as much room outside the house as inside – which is a lot of space!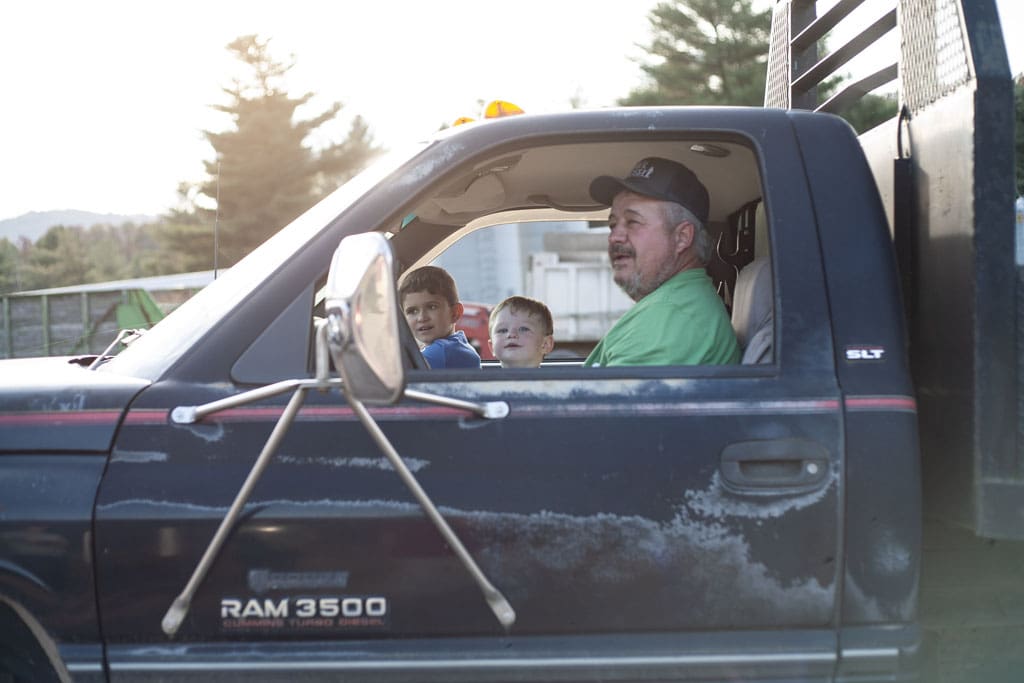 On the Move
Grandpa Mike takes the kids for a ride in his truck – just another day on the farm.
Farmer Mike has been farming since childhood. His family has a long tradition of raising chicken and cattle, and he helped his father and grandfather on the farm almost every day. Today, he, his mom, Dottie, and his brother, Mark own their own chicken houses – all within a stone's throw of each other, in Mathias, WV.
His wife, Glennia, takes care of the books, and his daughter Kathy, son-in-law JC, and grandson Clinton help get the houses ready between flocks and sometimes help out with the many daily walk-throughs. Mike likes to do 5 walk-throughs each day to check on the chickens, let them outside, and monitor the air quality and temperature of the houses, even though he is only required to do two.
Mike began his partnership with Farmer Focus after one of our growers told him how satisfied they were working with us. Since then, he feels his chickens are healthier and his compensation better reflects the energy he devotes to their care.
When he is not tending the chickens and the season is in, Mike likes to spend time hunting and lending a helping hand to his community. "I feel we are a unique family because we try to get along with everyone and help others out as needed."
why farmer focus?
We believe in farming the right way, see what the Farmers Focus difference is.
Learn More