FARM ID: ROLL
Charles Funkhouser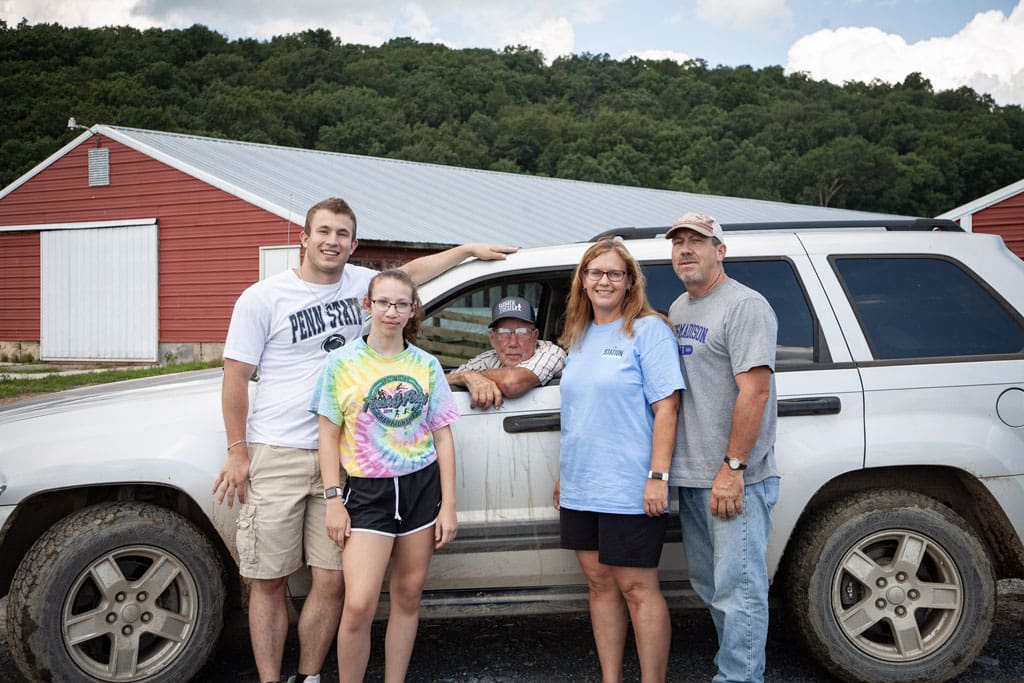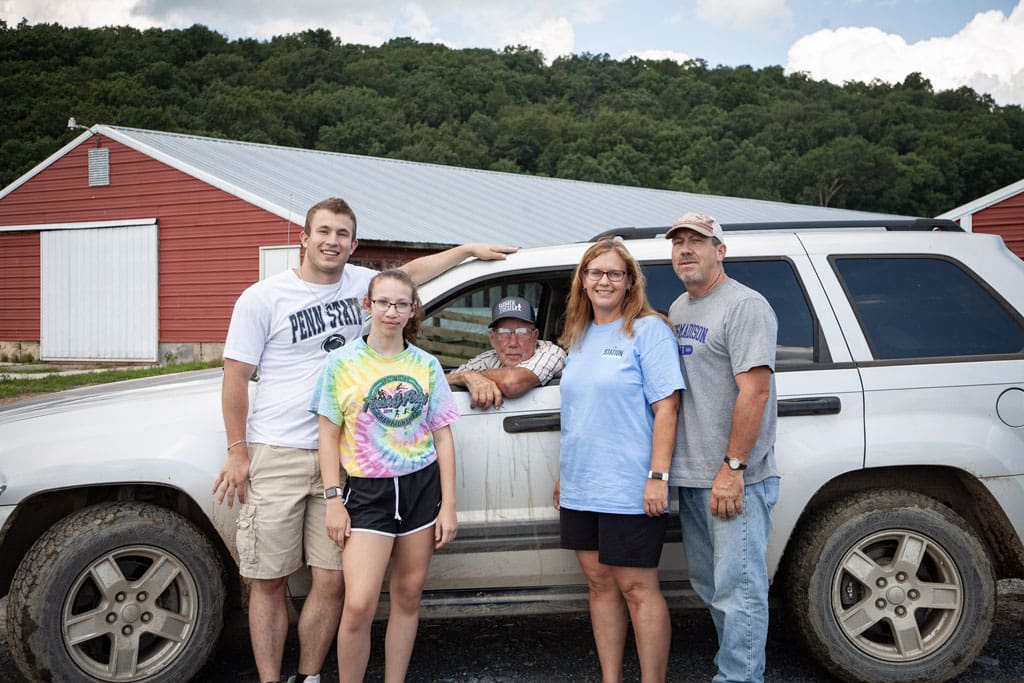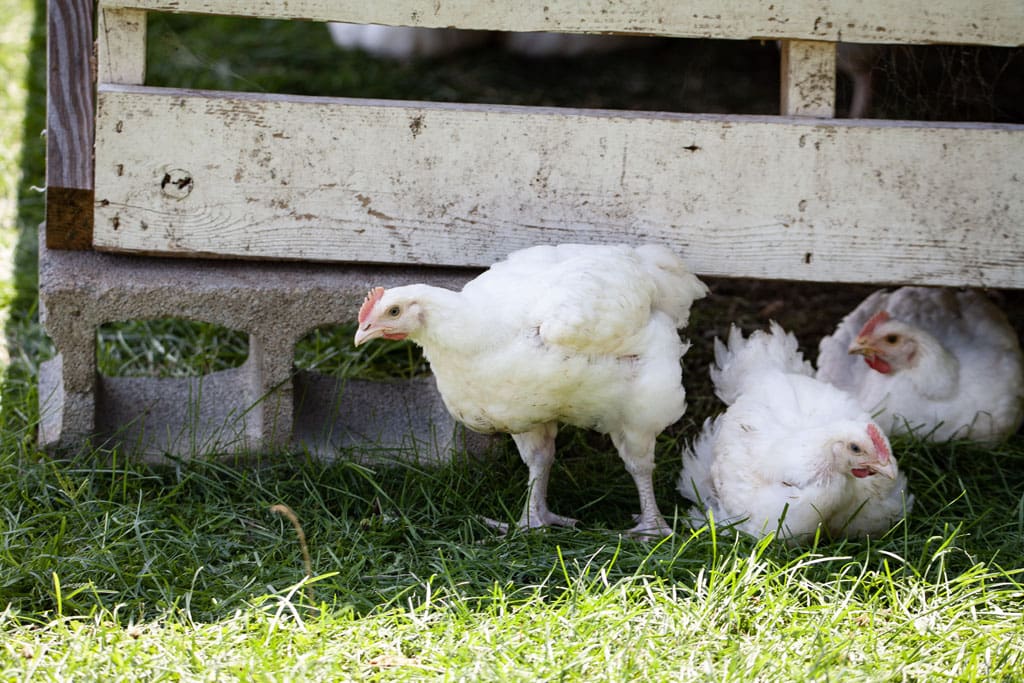 Shady chickens
Outdoor enrichments, like this shade structure, offer protection from the sun and predators when chickens are outside.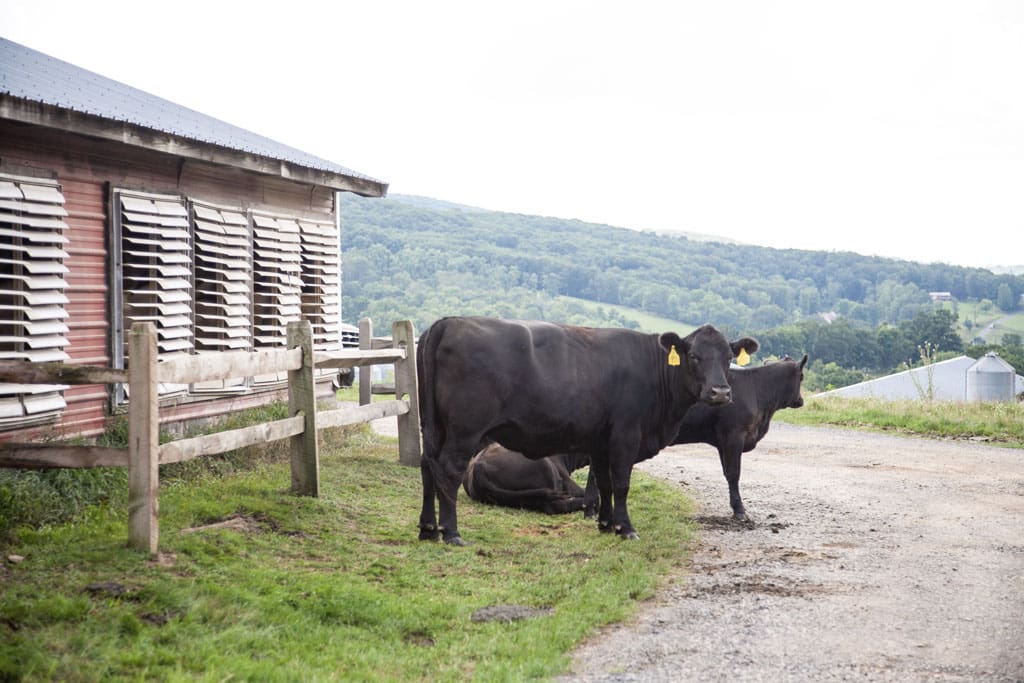 Cattle too
In addition to chickens, the Funkhousers have raised cattle since 1955.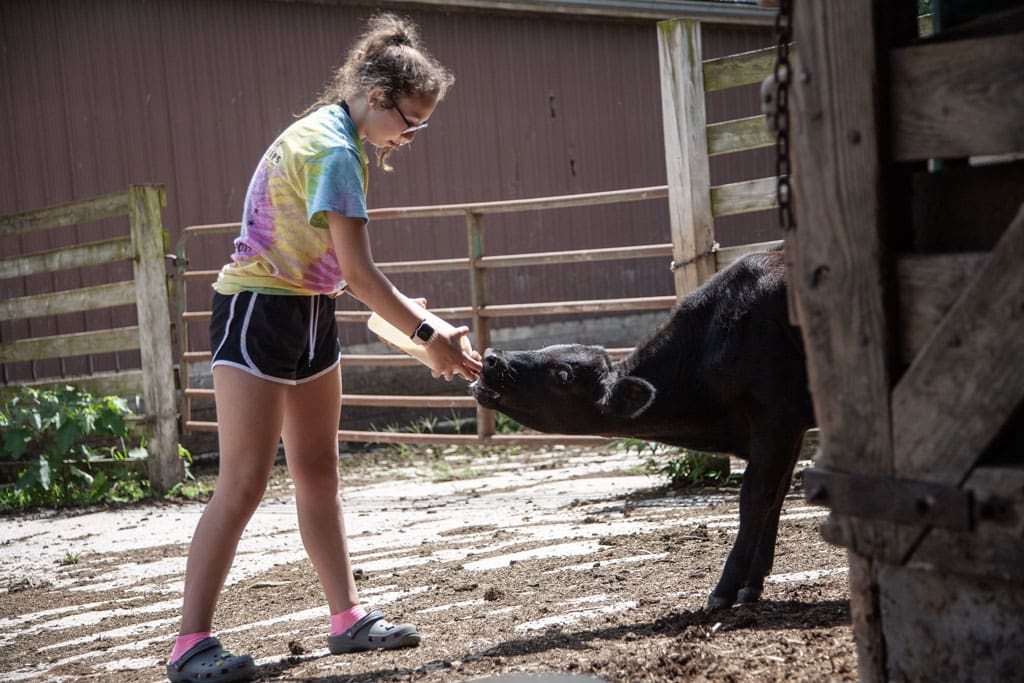 Next generation
Kiley bottle feeds a calf – babes raising babes.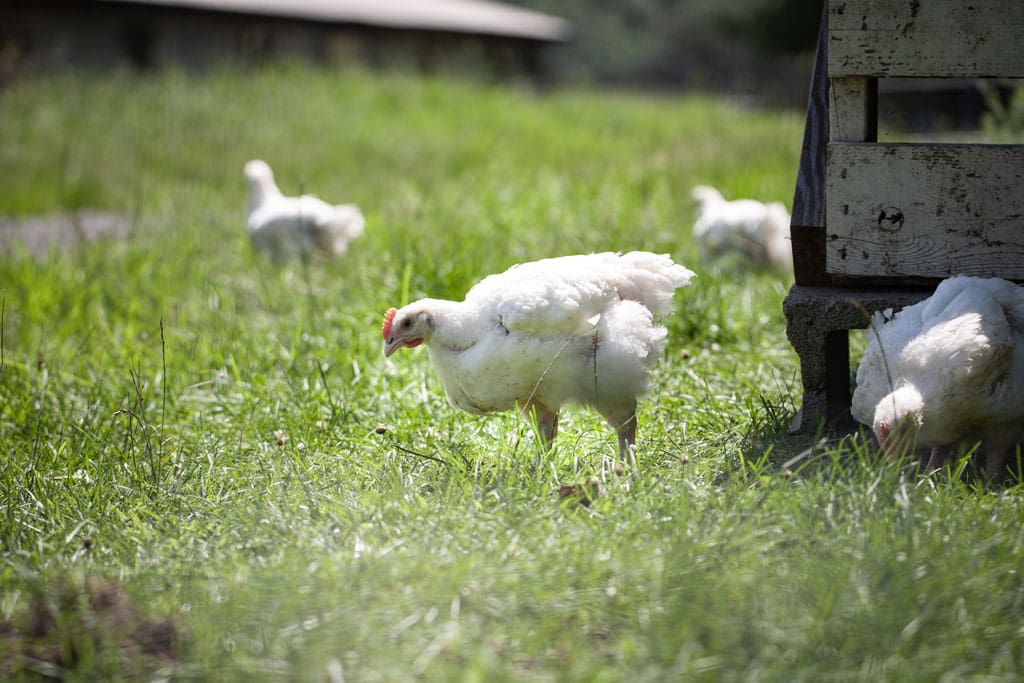 Free Rangin'
Pecking around the outdoor access area – being chickens.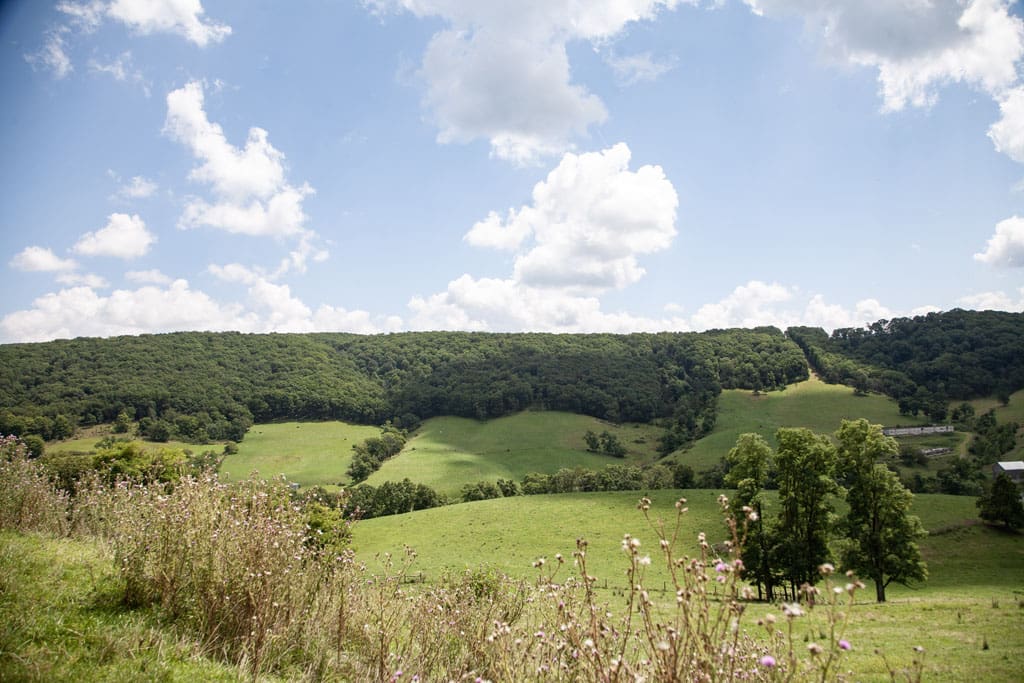 Lay of the Land
Rolling Hills Farm is aptly named.
Visiting Rolling Hills Farm in Baker, West Virginia, feels like standing on top of the world. Large trees scrape the sky surrounding the twin chicken houses, and purple thistles dot the driveway. Cows are free to climb the hillside or munch in the fertile valley below. Charles Funkhouser's farm has been a family refuge since the 1950s when he acquired it on behalf of his mother. Yep, that's nearly 70 years of growing chickens — and raising cattle. Why switch to Farmer Focus? Because Charles is "always looking to do better."
Time flows over the rolling landscape where this family has weathered scores of seasons of feeding, watering, mowing, baling, raking, planting, reaping, plowing, preparing, eating, sleeping, and praying. As an aviator in a former life, Charles served four years in the Air Force flying across the globe, built flight simulators for jets and helicopters, and even opened a business building parts for the military, which still occupies some of his time. Today Charles' son Rodney works with him on the farm and you'll find his family on the premises frequently, too.
why farmer focus?
We believe in farming the right way, see what the Farmers Focus difference is.
Learn More