FARM ID: GOAK
Ben & Kendra Rohrer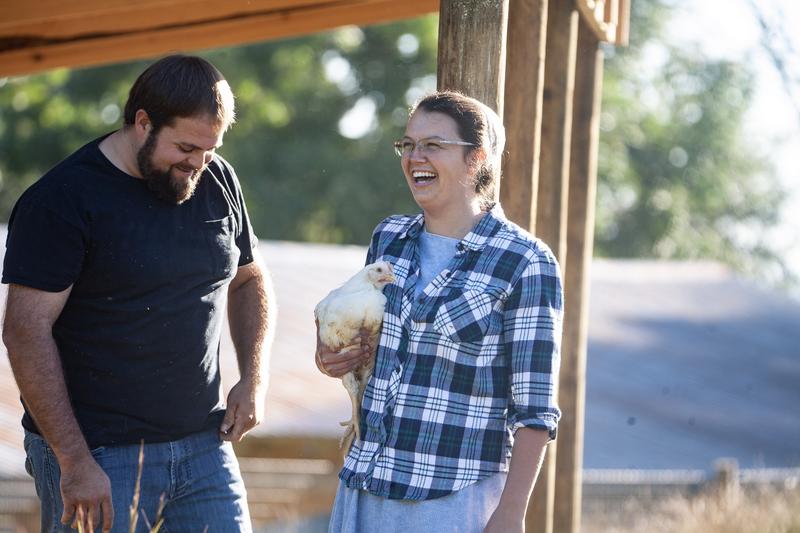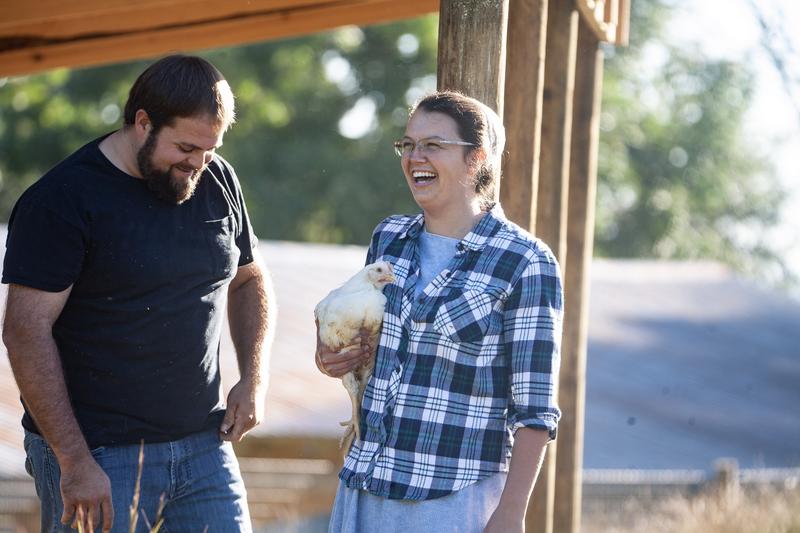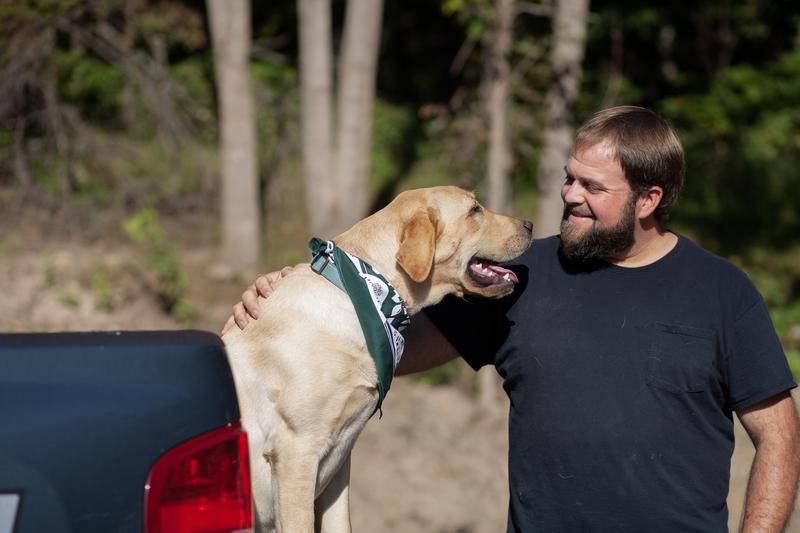 MAN'S BEST FRIEND
This farm pup is sporting a snazzy Farmer Focus bandana, while tagging along for farm chores!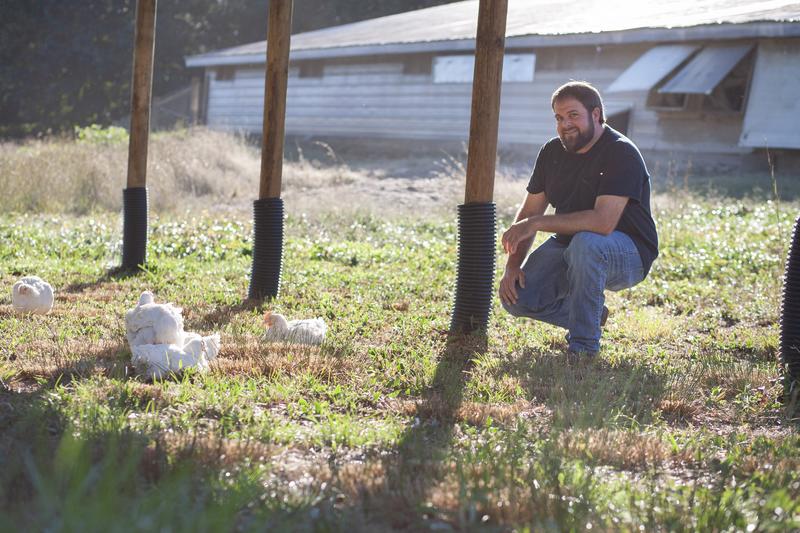 Enrichments
These chickens are enjoying the shade from one of the enrichments. Enrichments create a fun and safe place for the birds to play.
Free Range
Farmer Focus chickens enjoy the freedom to wander indoor and outdoor as they please!
About the farmer…
Farmer Focus farms come in many shapes and sizes, from decades-old intergenerational farms to brand-new farms owned by courageous and determined young folks. In timeless Singers Glen, Ben and Kendra Rohrer's farm sits neatly at the foot of a tree-covered ridge, basking in the ancient silent wisdom of the forest and gleaming with the hope of newness.
Having grown up on a farm, Ben says farming is "the best lifestyle I know." He is a lover of all things outdoors: he loves tending to the animals on his farm, watching the deer that live in his little barn near the woods, walking along the outskirts of the property, exploring God's creation through fishing and hunting, and sitting in the glow of a campfire. His love of the natural world shows in his exceptional care for his chickens, and he appreciates Farmer Focus's emphasis on ethical growing practices. He has been able to use the existing building that came with Glen Oaks Farm when he purchased it, saving money and reducing waste.
It can't be easy being a young farmer just starting out, but Ben encourages other young farmers to "try new adventures and don't ever give up on your dreams."
why farmer focus?
We believe in farming the right way, see what the Farmers Focus difference is.
Learn More