On July 9th, the White House released a statement on a series of Executive Orders on Promoting Competition in the American Economy. The order specifically mentions farming competition and highlights the decline in the amount of each dollar spent on food that goes directly to farmers over the last decade.
At Farmer Focus our mission is to promote and protect generational family farming. That commitment is what drives us every day, and it's the reason I started this company. These executive orders are designed to do what we have been doing since day one, ensure fair pay for farmers and provide customers transparency.
This executive order is designed to do three things related to chicken farming:
1. Make it easier for farmers to bring and win claims, adopt whistleblower protection for farmers, and ensure fair pay for farmers.
At Farmer Focus we don't operate under an "integrator model". Traditional chicken companies use an "integrator model" which controls the hatchery, the feed, and almost every input of the process. In this model, the companies even own the birds while they are on the farmer's land. This limits how farmers can raise their birds and means that the farmers hold most of the risk with a limited potential for outsized reward. The Farmer Focus model is based on paying an average price per pound. Our farmers don't compete.
At Farmer Focus, our farmers:
Purchase and own their birds and feed from independent suppliers to ensure accountability and ability to seek compensation for claims.
Are empowered to make farm-specific decisions to achieve third-party certifications from the USDA and Certified Humane.
Are fully invested in the process, and that ownership empowers farmers to make the best decisions for their farms.
There is a reason we have a waiting list of over 100 farms, and it's because we care; about our farmers, their families, and their birds.
2. Direct the USDA to revise what meats can be labeled as "Product of the USA".
Every Farmer Focus chicken is hatched, raised, and harvested in the United States. Specifically in the Shenandoah Valley of Virginia and West Virginia. Our commitment to fair pay for our farmers is also a commitment to agriculture in rural communities. As we grow, we plan to look for communities where our farming model can continue to have an oversized impact.
3. Directs the USDA to develop standards and labels so that consumers can choose to buy products that treat farmers fairly.
Farmer Focus is built on transparency. Our Farm ID, found on every pack of chicken, lets you trace your chicken back to the farm and meet the family farmers that raised it. Every Farmer Focus product is USDA Organic, Certified Humane, Non-GMO Project Verified, Certified Halal, and Gluten Free. We believe each of those things is more than just a seal on a package. It's peace of mind for those choosing Farmer Focus.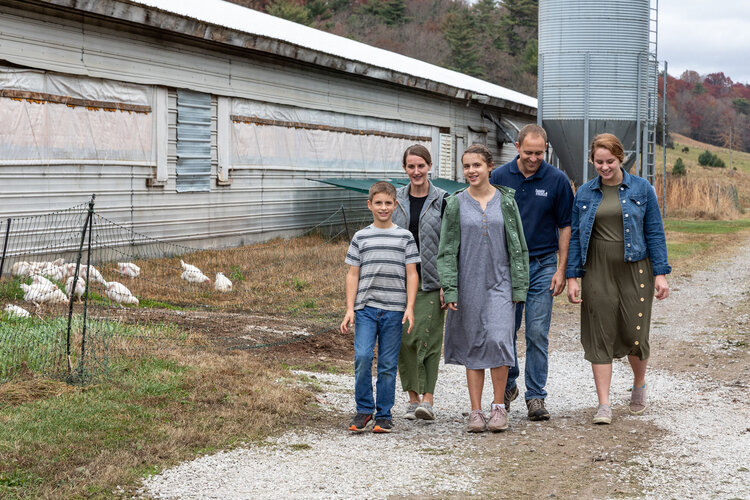 If you've bought Farmer Focus organic chicken before then you've supported fair pay for farmers. If you've entered your Farm ID then you've seen exactly where your food came from and the standards to which it was raised. And for that, we thank you.
I don't know what changes these orders will have at other companies. I do know that Farmer Focus's commitment to promoting and protecting generational family farming through organic, sustainable, and humane farming practices; will never change.

Corwin Heatwole, Founding Farmer & Chairman