It's not every day that you get a call from the White House to speak on a panel about protecting generational family farmers. For Farmer Focus founding farmer and Chairman, Corwin Heatwole, January 3rd was that day. He joined a White House round table to discuss the Farmer Focus business model and how it can scale to continue promoting and protecting generational farmers while offering transparency and better quality chicken to customers.
For more information from the White House on the event see their press release.
To hear more from Corwin's White House speech visit this link or read the transcripts below.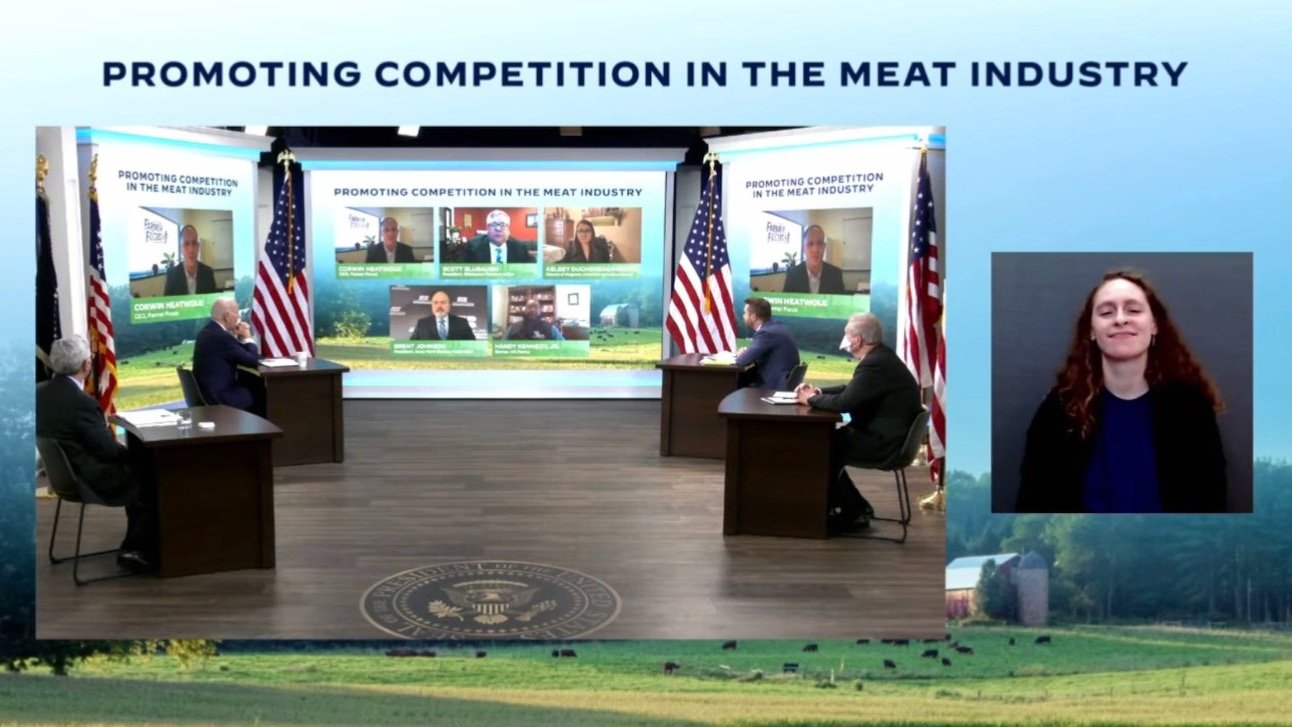 "As a 6th generational farmer, I greatly value the farming lifestyle. But, I was grieving when I saw dozens of farms closing down around me and I realized that my farm was not viable for the next generation. We knew that something had to be done, but there was no option for us to get our animals processed locally.
Everyone kept telling us, "farmers don't start chicken companies". So, with no other options we started a company with a mission to promote and protect generational family farms. We are now partnered with 73 independent family farmers and on track to exceed 100 this year while providing poultry products for around 1 million consumers.
Our unique and scalable model of partnering with farmers focuses on the financial viability and sustainability of farms while bringing solutions to the three pain points that exist with conglomerates:
1) The lack of ownership of animals and inventory on the farm.
2) The lack of operational control that belongs in the hands of farmers.
3) The tournament pay system that plays farmers against each other.
We've found that when you empower farmers with ownership and control, enabling farms to be viable and sustainable for the next generation, incredible success stories emerge. Stories of farms returning to success from the brink of bankruptcy. You even see the next generation returning to the farm. We've seen the average age of our farmers trend around 10 years below the national average.
This model has enabled a resilient community of thriving farmers while bringing consumers the transparent and traceable products they are looking for. We are excited that this administration is focused on increasing the capabilities that create more options for generational family farmers. We ourselves look forward to partnering on these new programs to expand and touch more farmers and communities. We believe that together, we can continue to level the playing field for farmers and ranchers while establishing a more resilient supply network.
We thank you for your diligence in helping preserve the legacy of the American farmer."
Learn more about Farmer Focus' unique model here and learn about the difference that model can make here.