Sweet and Salty Chicken Thighs
Serves: up to 4 | Cooking time: 35 minutes
A Farmer Focus Simple Recipe!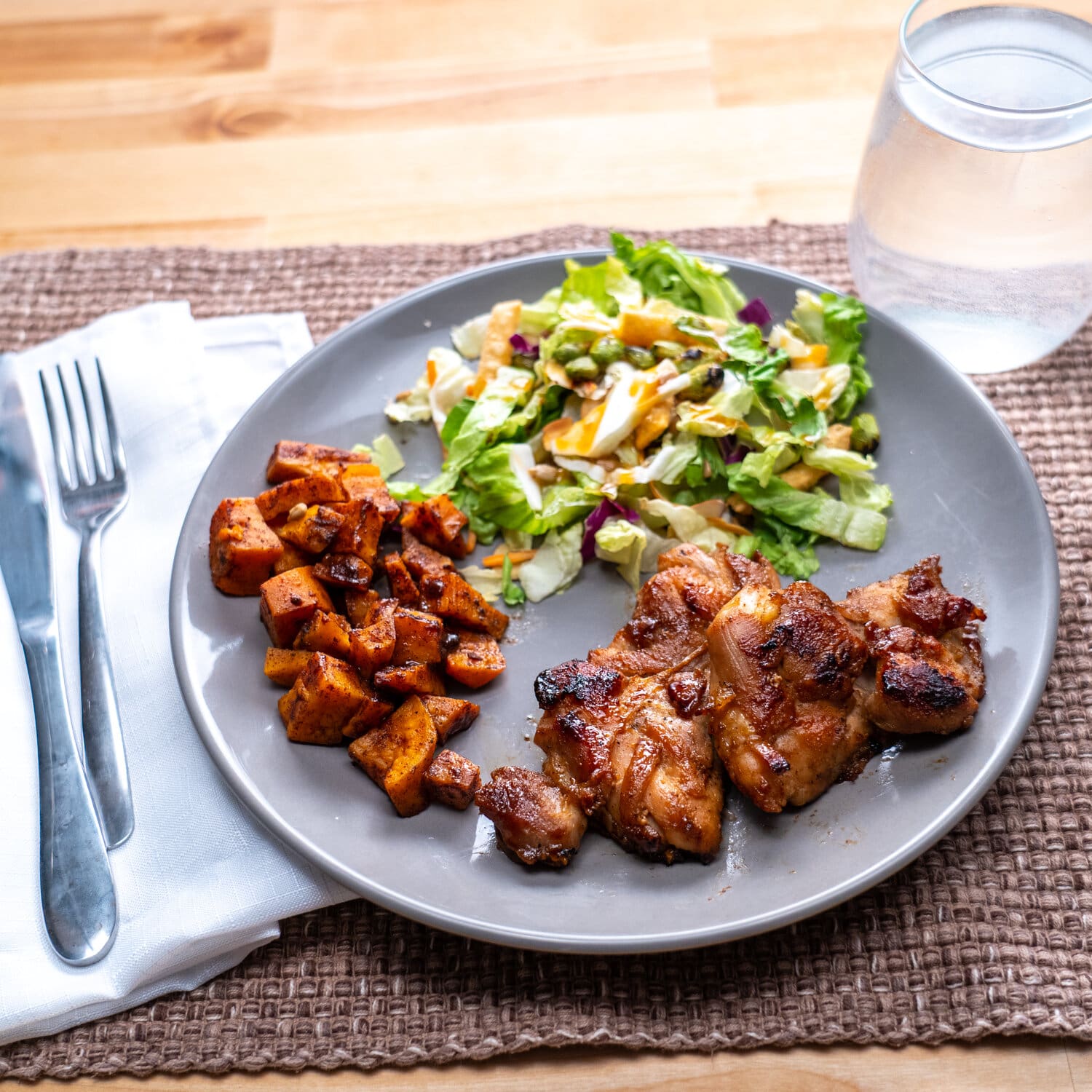 INGREDIENTS
4 Farmer Focus Boneless Skinless Chicken Thighs

1 ½ tbsp apple cider vinegar

1 ½ tbsp soy sauce

1 ½ tbsp maple syrup

½ tsp black pepper

2 tbsp cooking oil

Salt to taste
---
FEATURED PRODUCTS
INSTRUCTIONS
Combine the apple cider vinegar, soy sauce, maple syrup, and ground pepper in a small bowl.

Use a paper towel to pat the chicken thighs dry. Season generously with salt on both sides.

Heat the cooking oil in a large skillet set over medium-high heat.

When the oil is hot, add the chicken thighs. When they begin to turn brown and crispy (after about 3-4 minutes), flip them over and brown them on the other side.

Pour the maple syrup mixture over the chicken and bring it to a boil.

Turn down the heat slightly and let the maple syrup mixture boil and reduce. Stir chicken around to completely coat in the glaze.

When the chicken thighs are cooked through and the sauce is thick and syrupy, remove the chicken from the heat and serve immediately.
MORE FROM Farmer Focus Recipes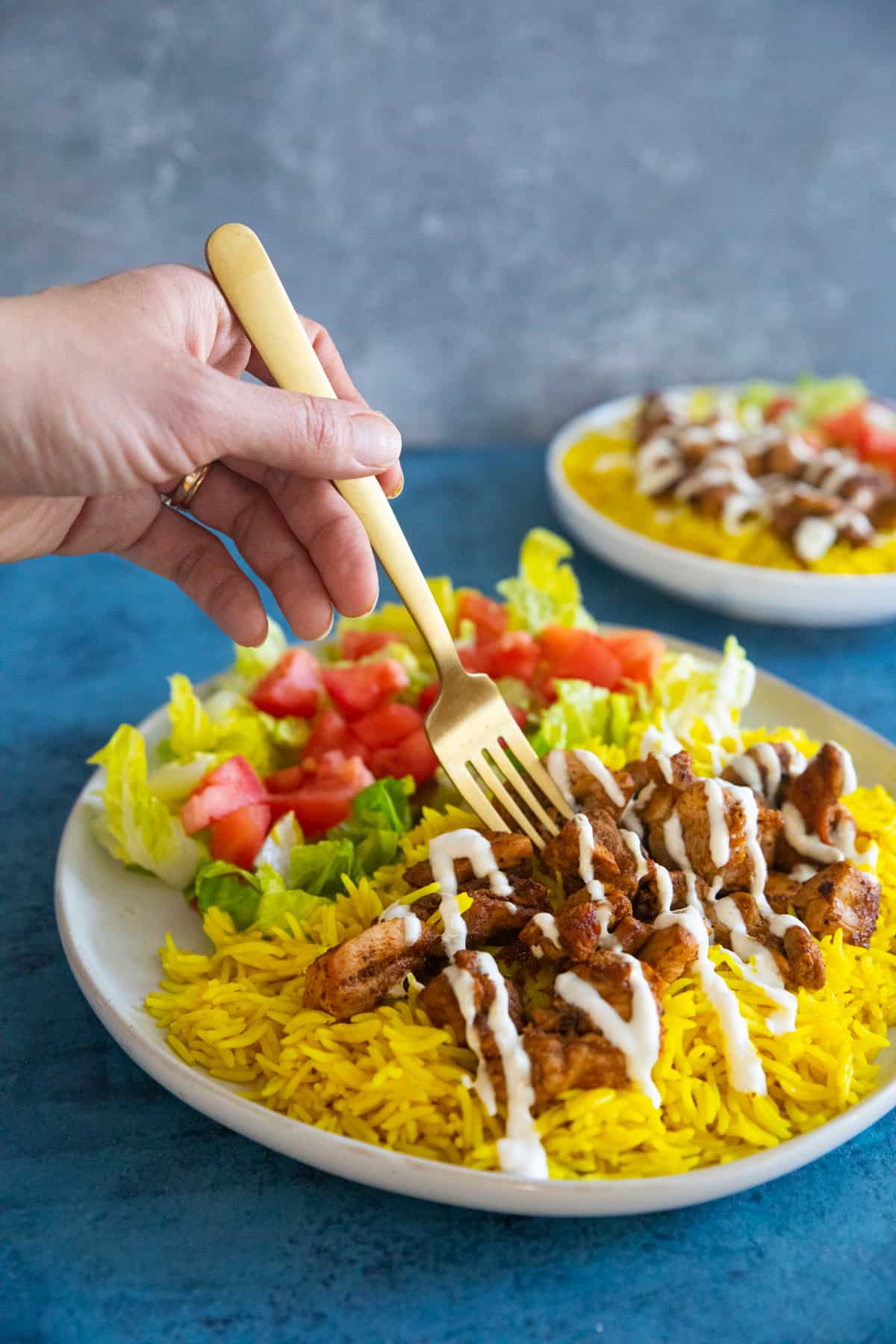 "Street food is loved by everyone no matter where you're from. From chicken shawarma and doner kebab to kumpir and arayes, Middle Eastern and Mediterranean street food is known for its bright flavors. Halal cart chicken and rice is no exception and has been a staple of NYC street food scene for a long time." – Unicorns In The Kitchen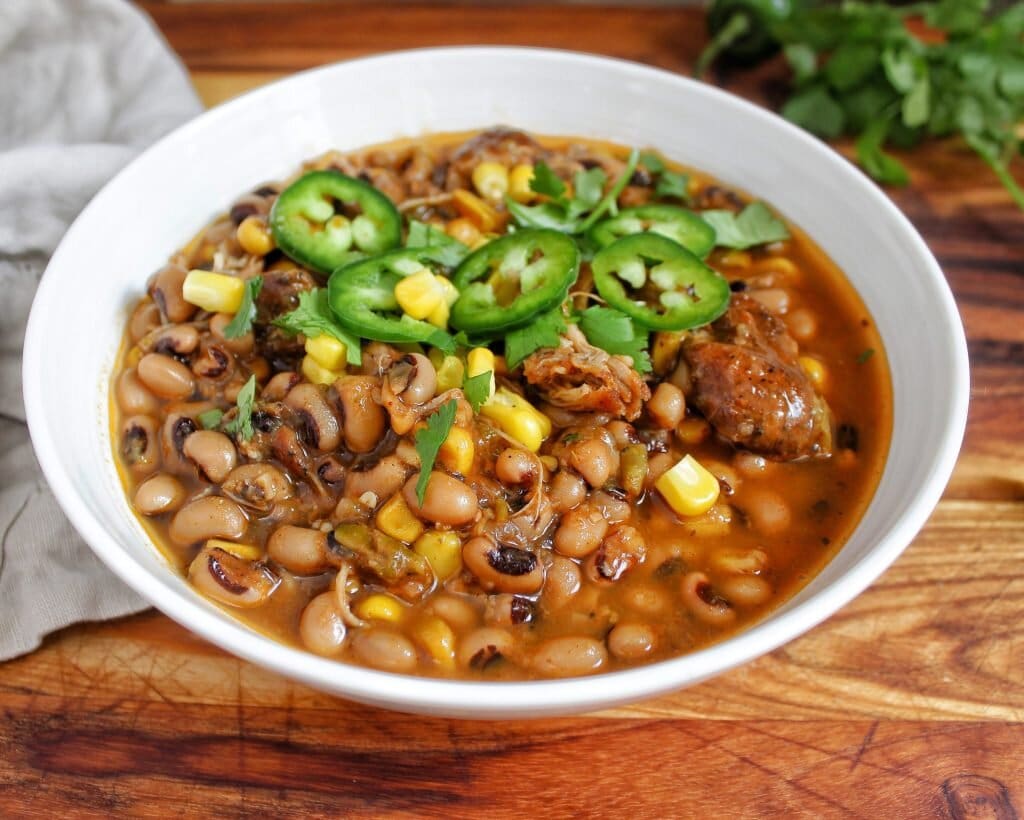 Developed by Sean Peters of My Body My Kitchen, exclusively for Farmer Focus! "This chili recipe, unlike the others I've made, does not use kidney or black beans; instead I used black-eyed peas. In addition to having a pleasantly earthy taste that I truly enjoy, black-eyed peas are a great source of protein, fiber and folate."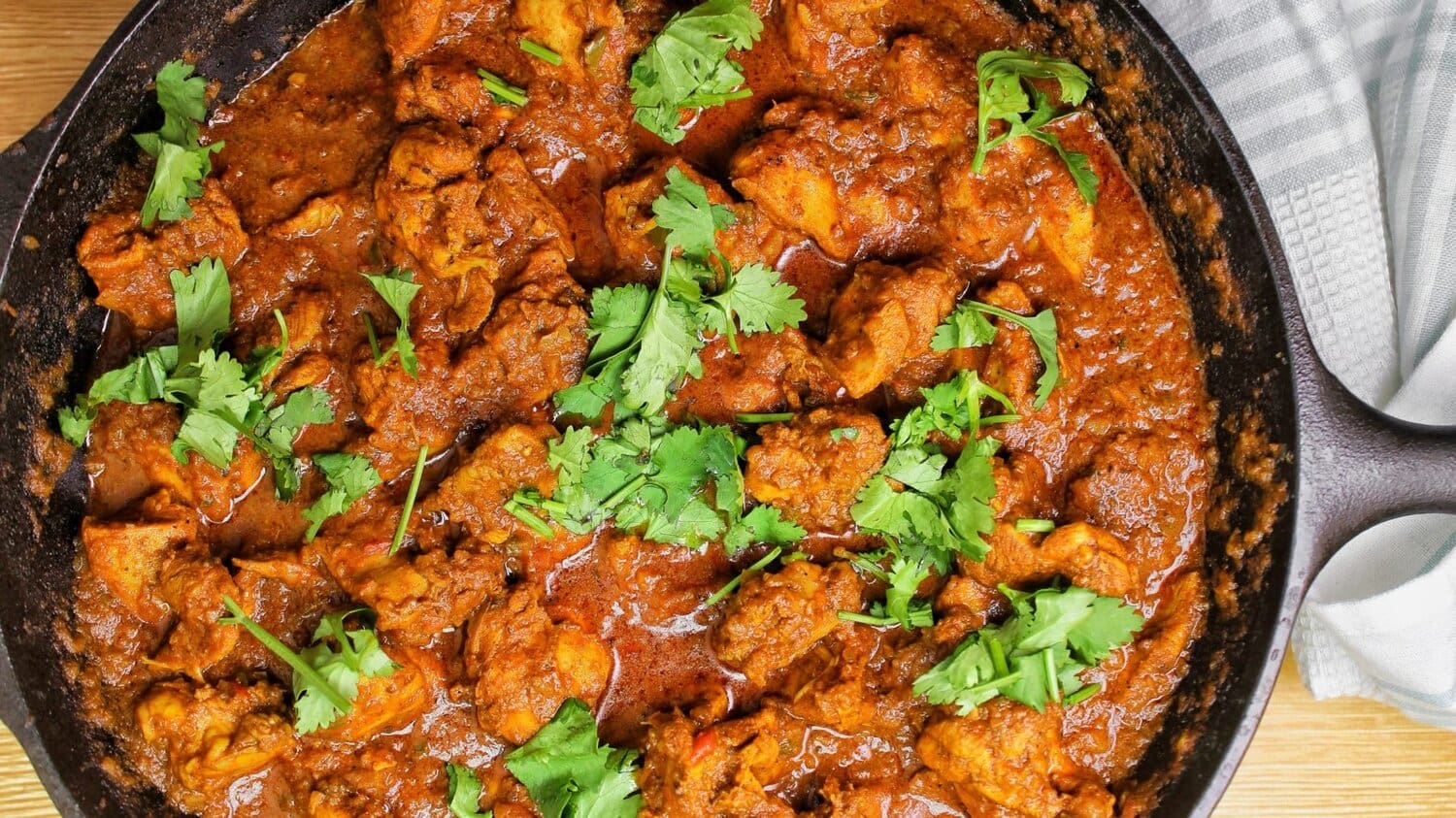 Developed by Sean Peters of My Body My Kitchen, exclusively for Farmer Focus! "Vindaloo is a spicy Indian dish made by marinating a protein in vinegar, spices and garlic; it is actually an Indianization of a Portuguese dish. It is not uncommon to find vindaloo made with potatoes, however, although the term "aloo" means potatoes in Hindi, "vindaloo" is more of a play on the name of the original Portuguese dish "carne de vinha d'alhos" which means "'meat with wine garlic marinade".