Sticky Korean Style Chicken Wings
Serves: up to 6 | Cooking time: 40 minutes
Developed by Table For Two exclusively for Farmer Focus!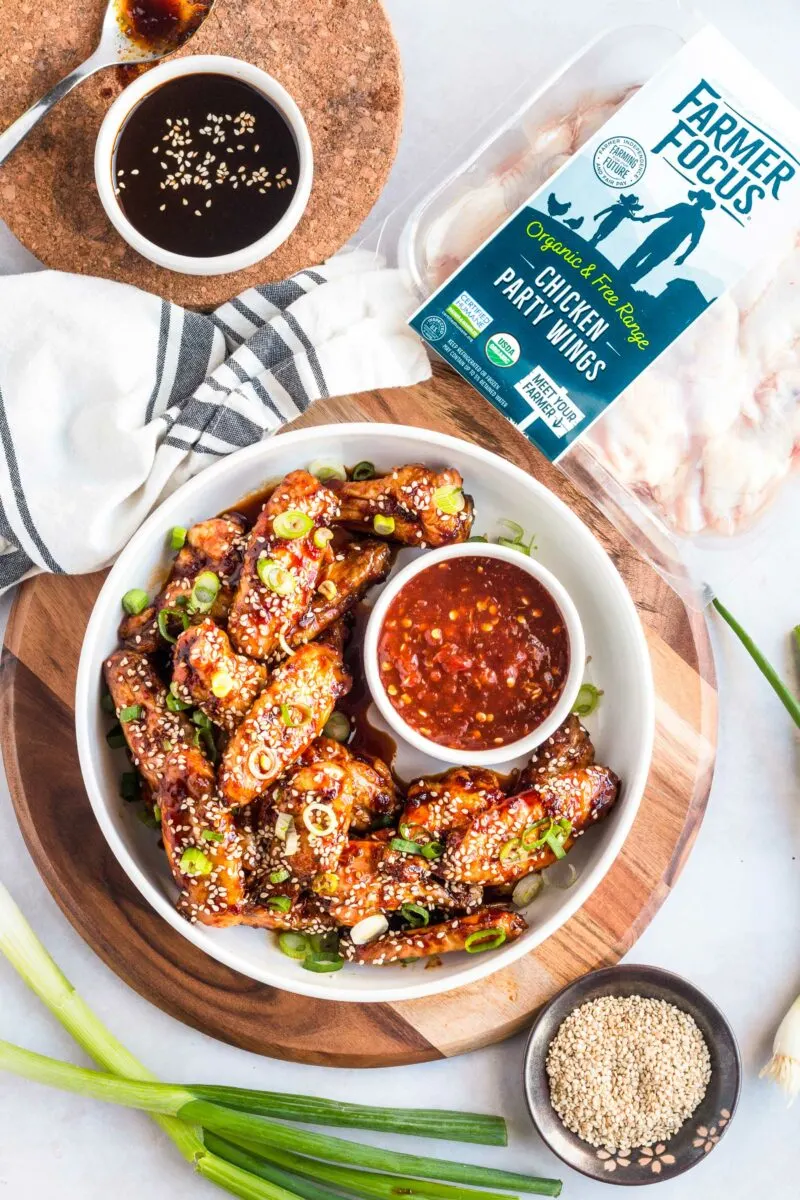 INGREDIENTS
2 packs of Farmer Focus chicken party wings

2/3 cup low sodium soy sauce or tamari

1/2 cup water

4 tablespoons honey

4 tablespoons rice vinegar

3-4 tablespoons Gochujang

2 teaspoons fresh ginger, grated

4 cloves garlic, finely minced

1 tablespoon toasted sesame oil
---
FEATURED PRODUCTS
INSTRUCTIONS
In a small saucepot, bring to a boil all ingredients of the sauce. Boil for 5 minutes, reduce heat, then let slow simmer until sauce has thickened, about 10 minutes. Remove from heat.

In the meantime, preheat the oven to 400 degrees Fahrenheit and pat dry wings with a paper towel. Place wings onto a wire baking rack on top of a rimmed baking sheet. Bake for 30-40 minutes, or until the internal temperature is 160 degrees.

Once done, put wings into a large mixing bowl and pour sauce on top and toss.

Garnish with sesame seeds and chopped green onions.
MORE FROM Table For Two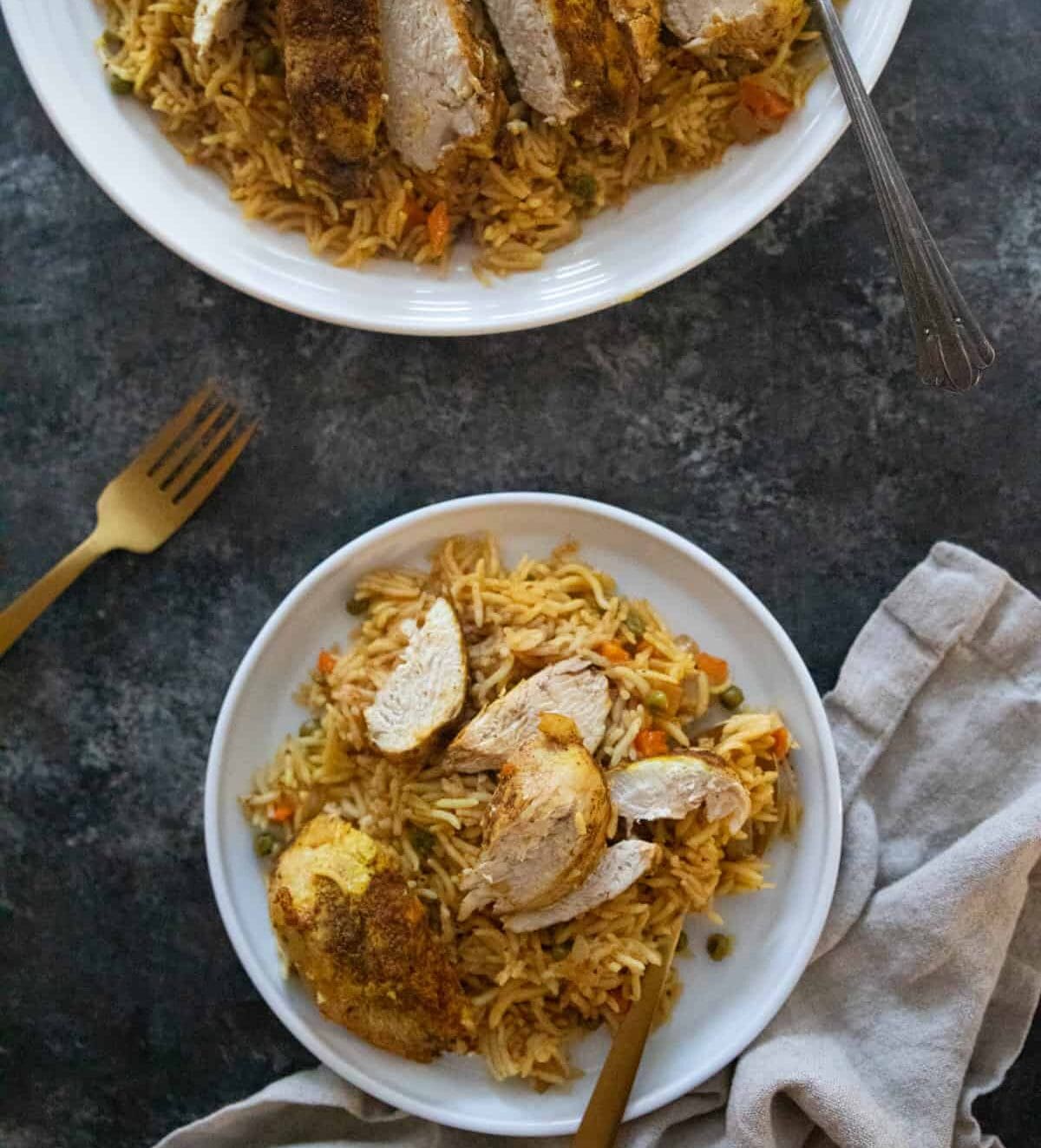 Made in Partnership with Unicorns In The Kitchen Celebrate Ramadan and Eid with Halal Certified chicken from Farmer Focus. "This Middle Eastern one-pan chicken and rice recipe is one of our family favorites. The chicken is seasoned with warm spices, and the rice is fluffy and tender."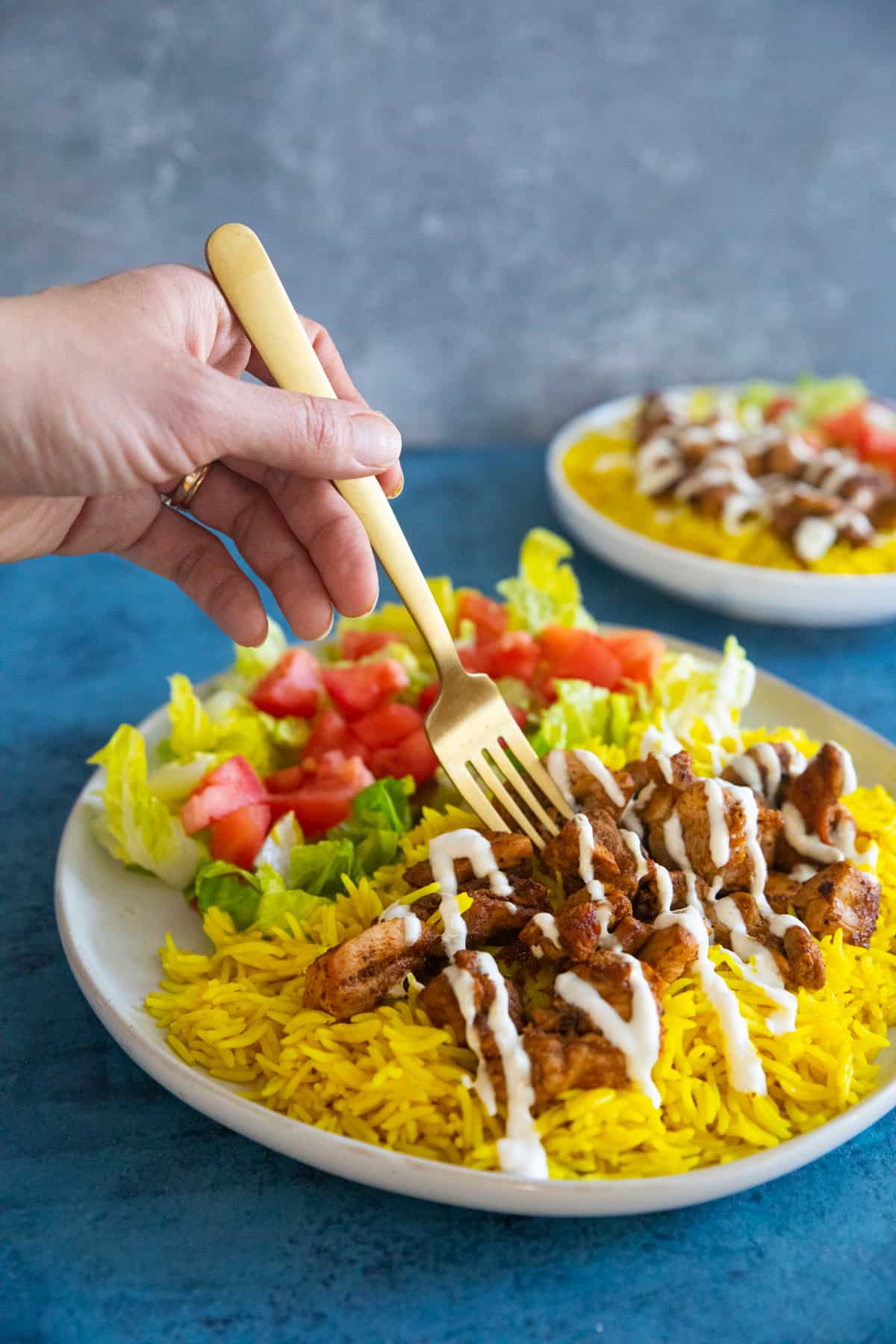 "Street food is loved by everyone no matter where you're from. From chicken shawarma and doner kebab to kumpir and arayes, Middle Eastern and Mediterranean street food is known for its bright flavors. Halal cart chicken and rice is no exception and has been a staple of NYC street food scene for a long time." – Unicorns In The Kitchen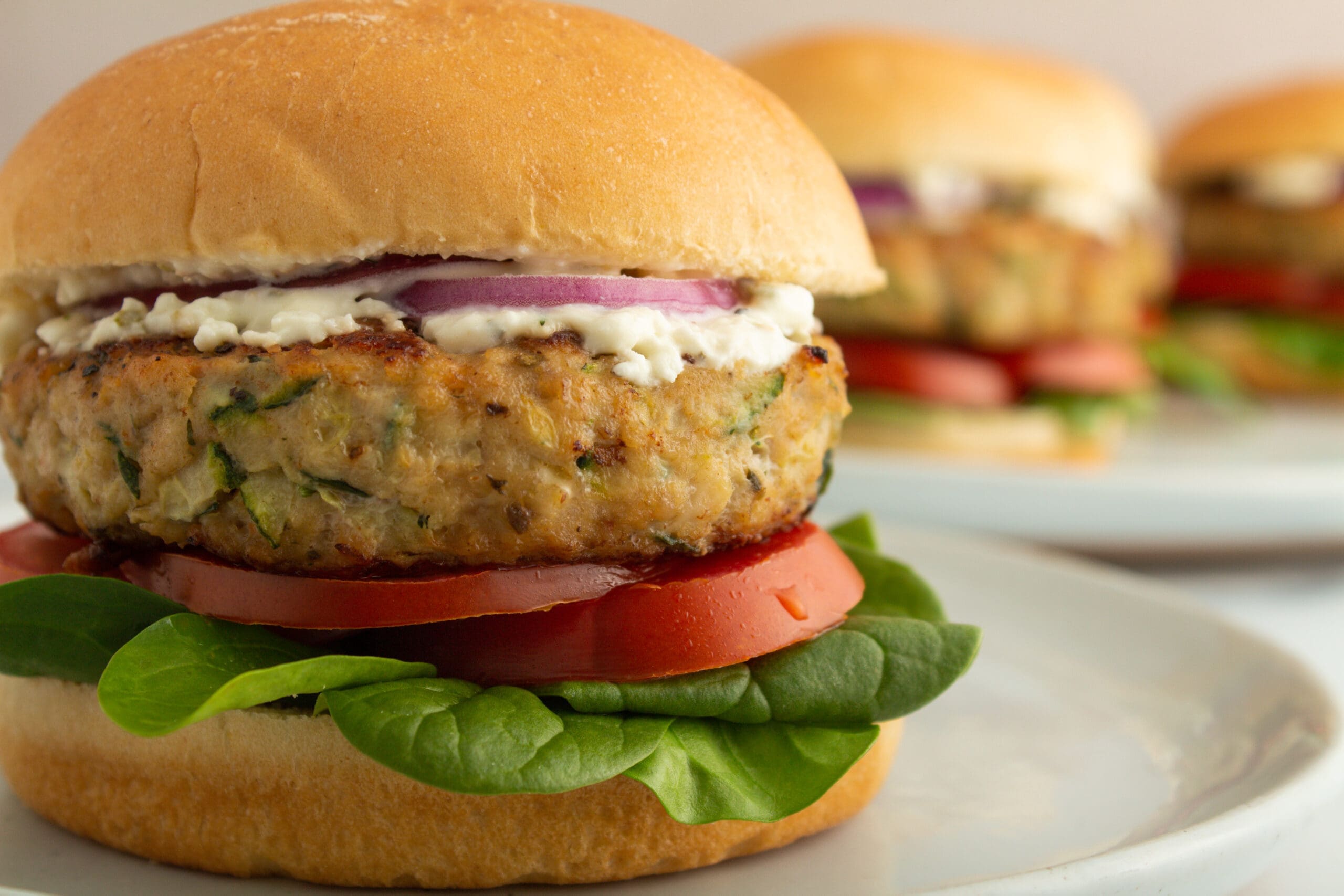 Our butcher-style ground chicken blend offers a light take on hearty meals like burgers without sacrificing the burger taste and satisfaction.