Sheet Pan Chicken with Vegetables
Serves: up to 4 | Cooking time: 40 minutes
A Farmer Focus Simple Recipe!
INGREDIENTS
1 Package Farmer Focus Boneless Skinless Chicken Thighs

1 pound small red potatoes, quartered

½ pound baby carrots, halved lengthwise (We used organic baby carrots to save prep time, but can start with whole carrots if you prefer).

1 pound fresh green beans

1/4 cup olive oil

2 tablespoons fresh lemon juice

1 teaspoon dried sage*

*Italian seasoning mixes could replace herbs

1 teaspoon dried basil*

1 teaspoon dried oregano*

1 teaspoon dried thyme*

1 teaspoon freshly ground black pepper

1 1/2 teaspoons kosher salt
---
FEATURED PRODUCTS
INSTRUCTIONS
Preheat oven to 400°F. Cut potatoes into quarters and carrots in half length-wise. Place the chicken, potatoes, green beans, and carrots on a large baking sheet.

Mix the olive oil and lemon juice together with all of the spices. Drizzle the spice mixture over the chicken and vegetables. Stir the pieces around a bit and make sure everything is well coated.

Place the pan in the center of the oven and roast for approximately 30-40 minutes, until the chicken is golden brown and cooked through (165˚F Internal Temperature) and vegetables are tender.
MORE FROM Farmer Focus Recipes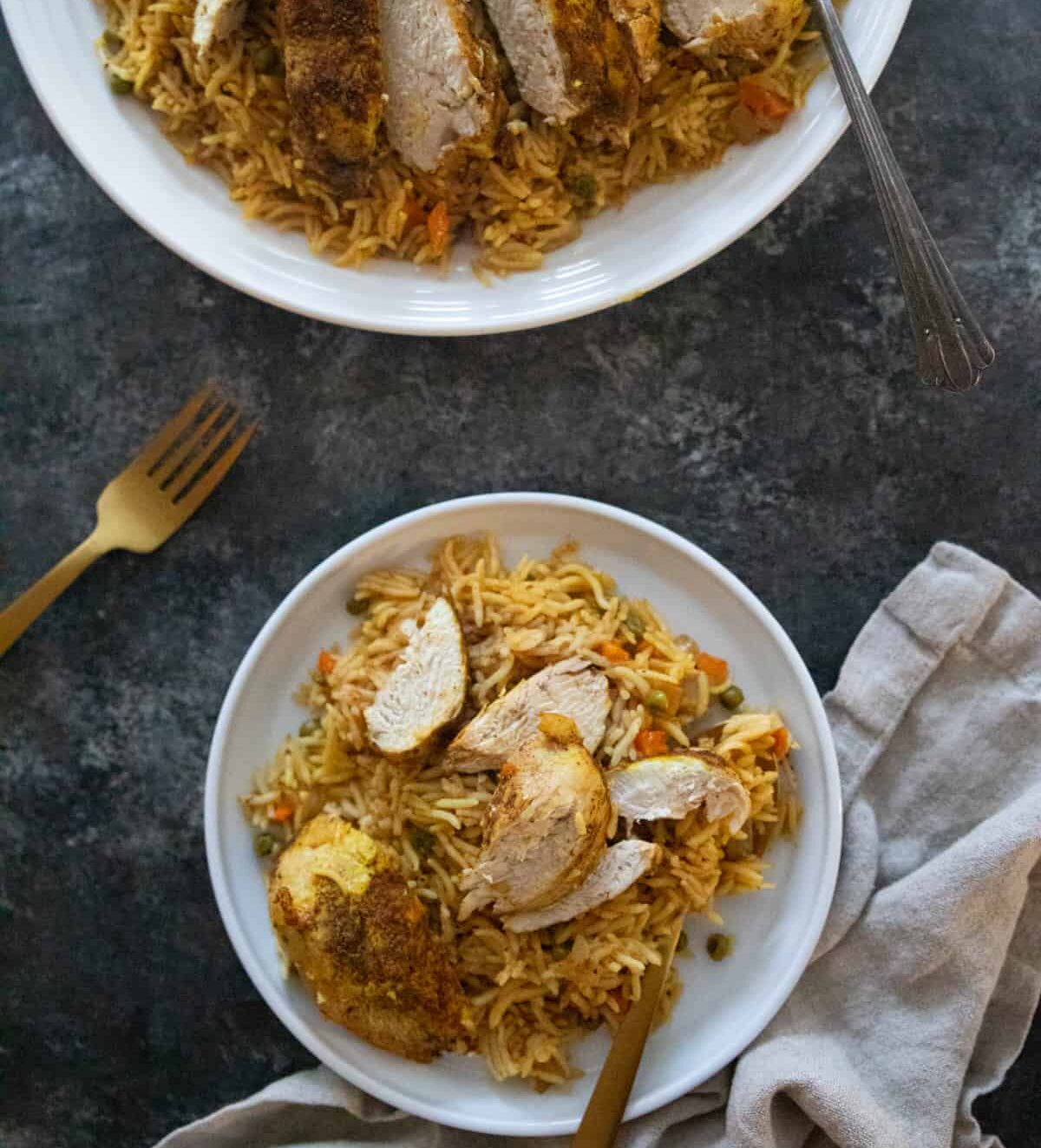 Made in Partnership with Unicorns In The Kitchen Celebrate Ramadan and Eid with Halal Certified chicken from Farmer Focus. "This Middle Eastern one-pan chicken and rice recipe is one of our family favorites. The chicken is seasoned with warm spices, and the rice is fluffy and tender."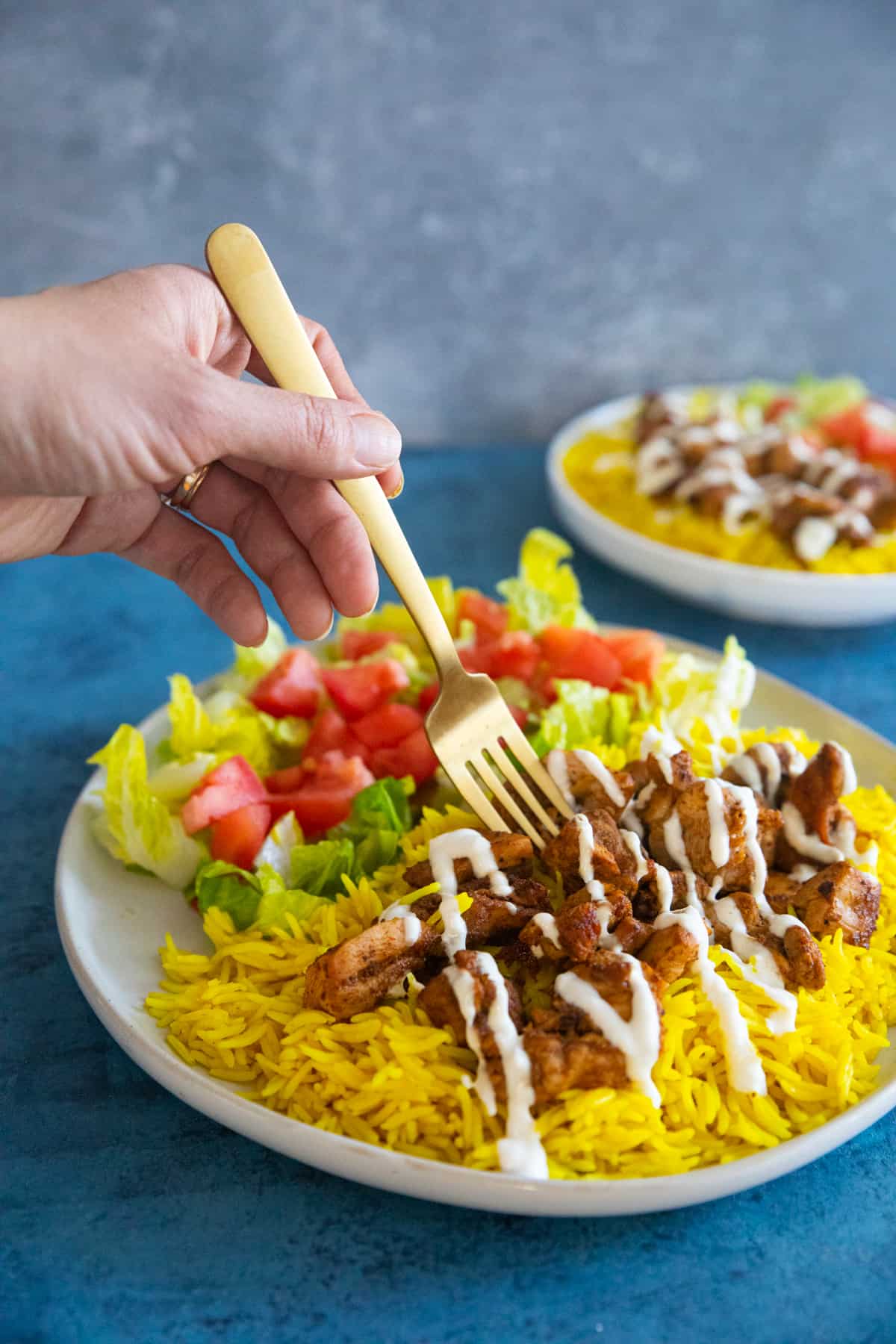 "Street food is loved by everyone no matter where you're from. From chicken shawarma and doner kebab to kumpir and arayes, Middle Eastern and Mediterranean street food is known for its bright flavors. Halal cart chicken and rice is no exception and has been a staple of NYC street food scene for a long time." – Unicorns In The Kitchen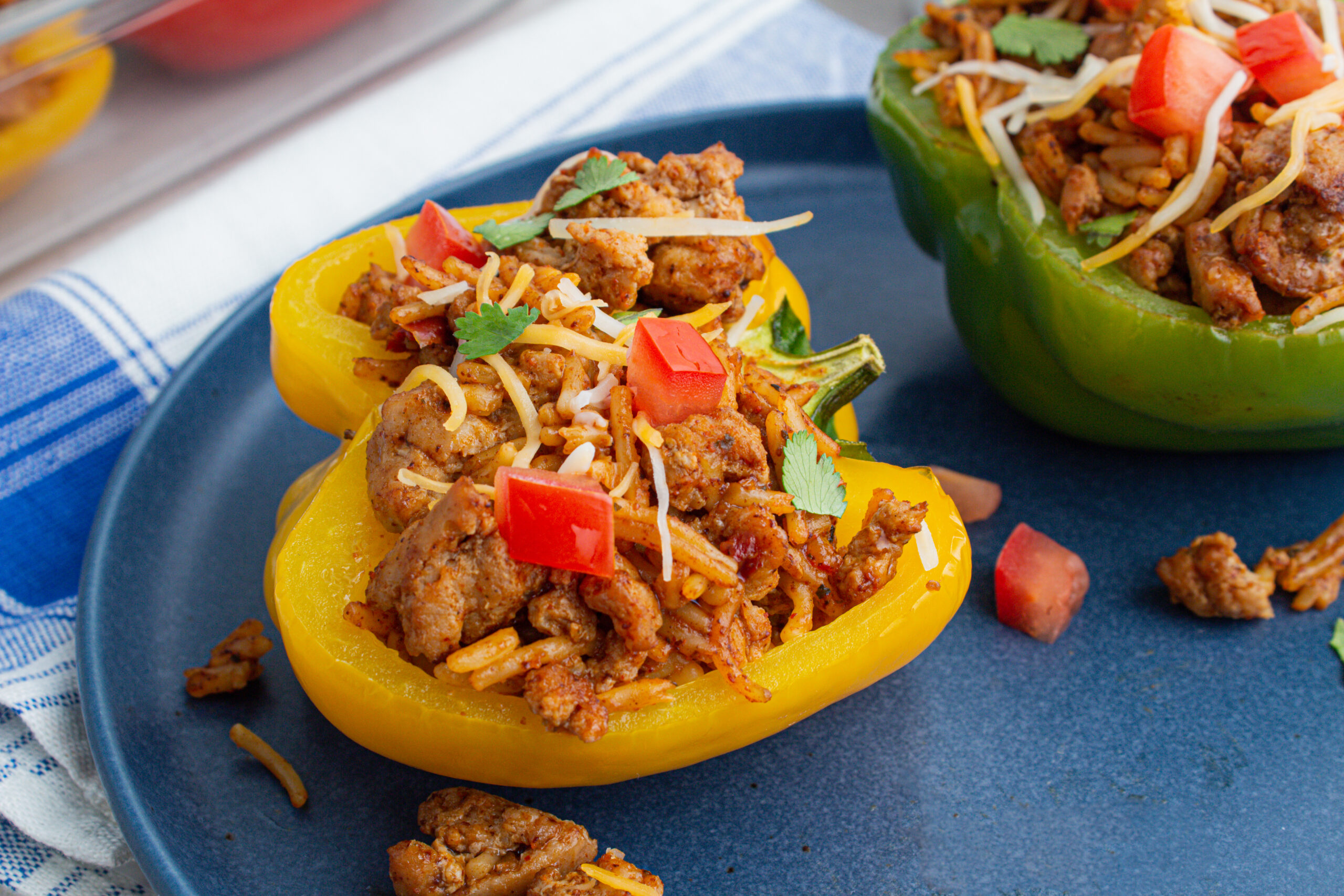 Taco Tuesday just leveled up! Enjoy our flavorful ground chicken and fresh veggies with every bite of these Chicken Taco Stuffed Peppers.