Sesame Baked Chicken Tenders with Mandarin-Ginger Dressing
Serves: up to 6 | Cooking time: 35 minutes
Developed by Brooklyn Supper exclusively for Farmer Focus!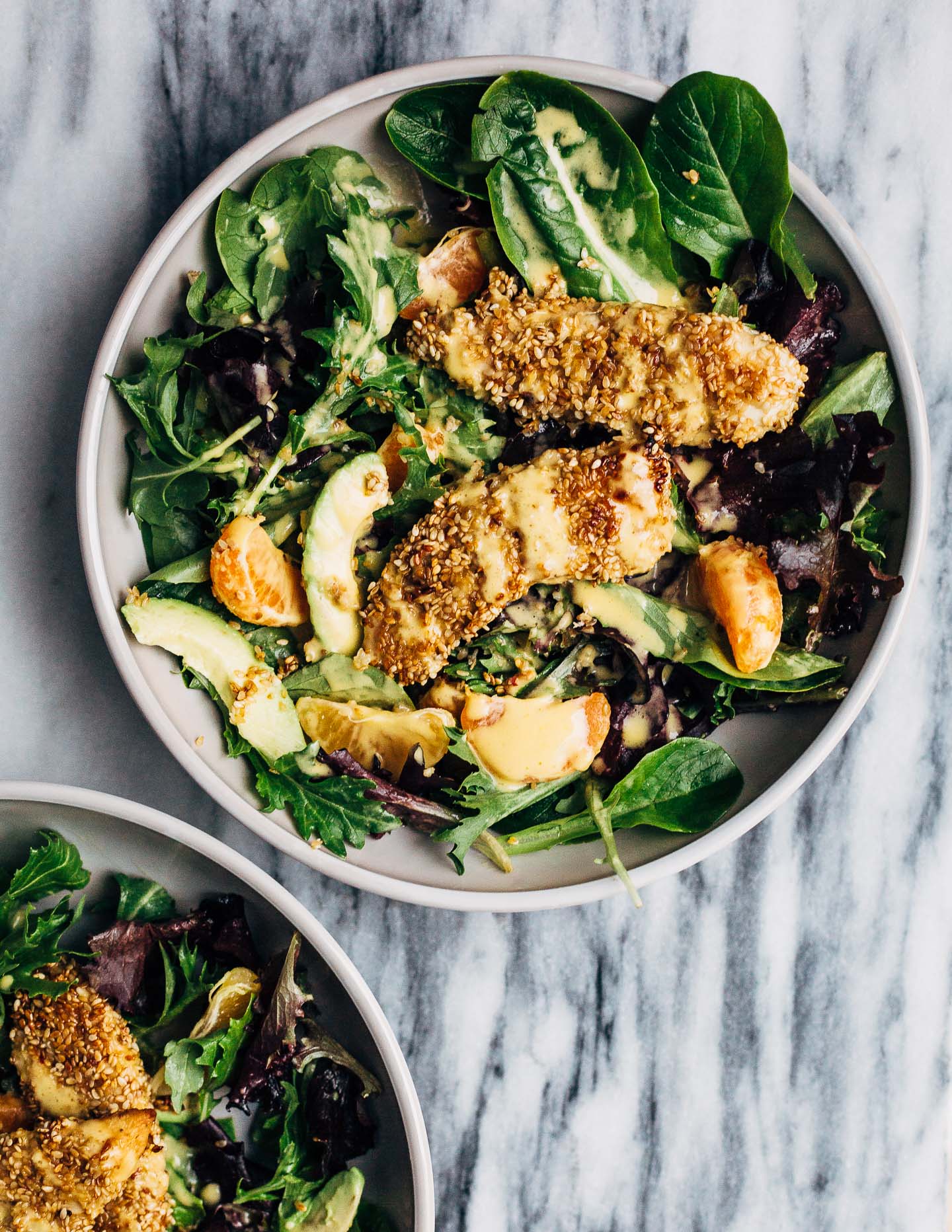 INGREDIENTS
Chicken Tenders
1 pound Farmer Focus Chicken Tenders

1/2 cup coconut aminos or soy sauce (soy sauce is not gluten-free)

2 tablespoons toasted sesame oil

2 tablespoons rice wine vinegar

2 tablespoons minced or grated ginger root

4 cloves garlic, minced or grated

1 teaspoon garlic powder

1/2 teaspoon red pepper flakes

1/2 teaspoon white pepper

2 teaspoons sea salt (*omit if using soy sauce)

1 1/2 cups raw sesame seeds, available in the bulk bin of health food and specialty stores
Salad
10- ounces spring mix or greens of choice

2 avocados, sliced

4 mandarin oranges, peeled and broken into segments
Dressing
1/3 cup fresh squeezed orange juice, preferably mandarin oranges

2 tablespoon rice wine vinegar

2 cloves garlic, minced or grated

2 teaspoons minced or grated ginger root

2 teaspoons coconut aminos or soy sauce*

2 teaspoons toasted sesame oil

1/2 teaspoon sea salt (*omit if using soy sauce), plus more to taste

2/3 cup extra virgin olive oil
---
FEATURED PRODUCTS
INSTRUCTIONS
See the full Brooklyn Supper post for instructions.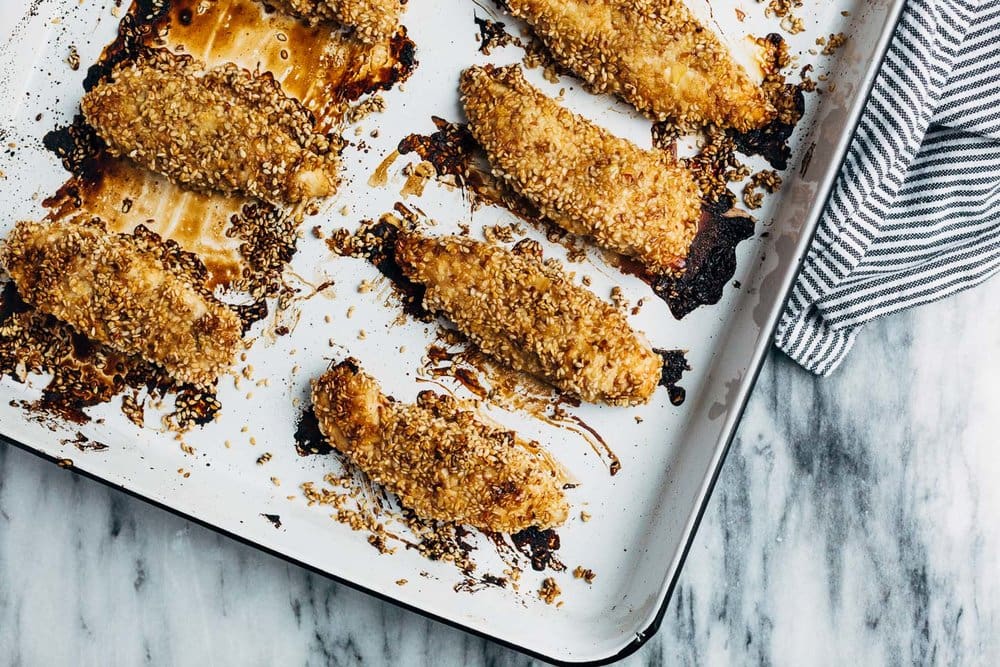 MORE FROM Brooklyn Supper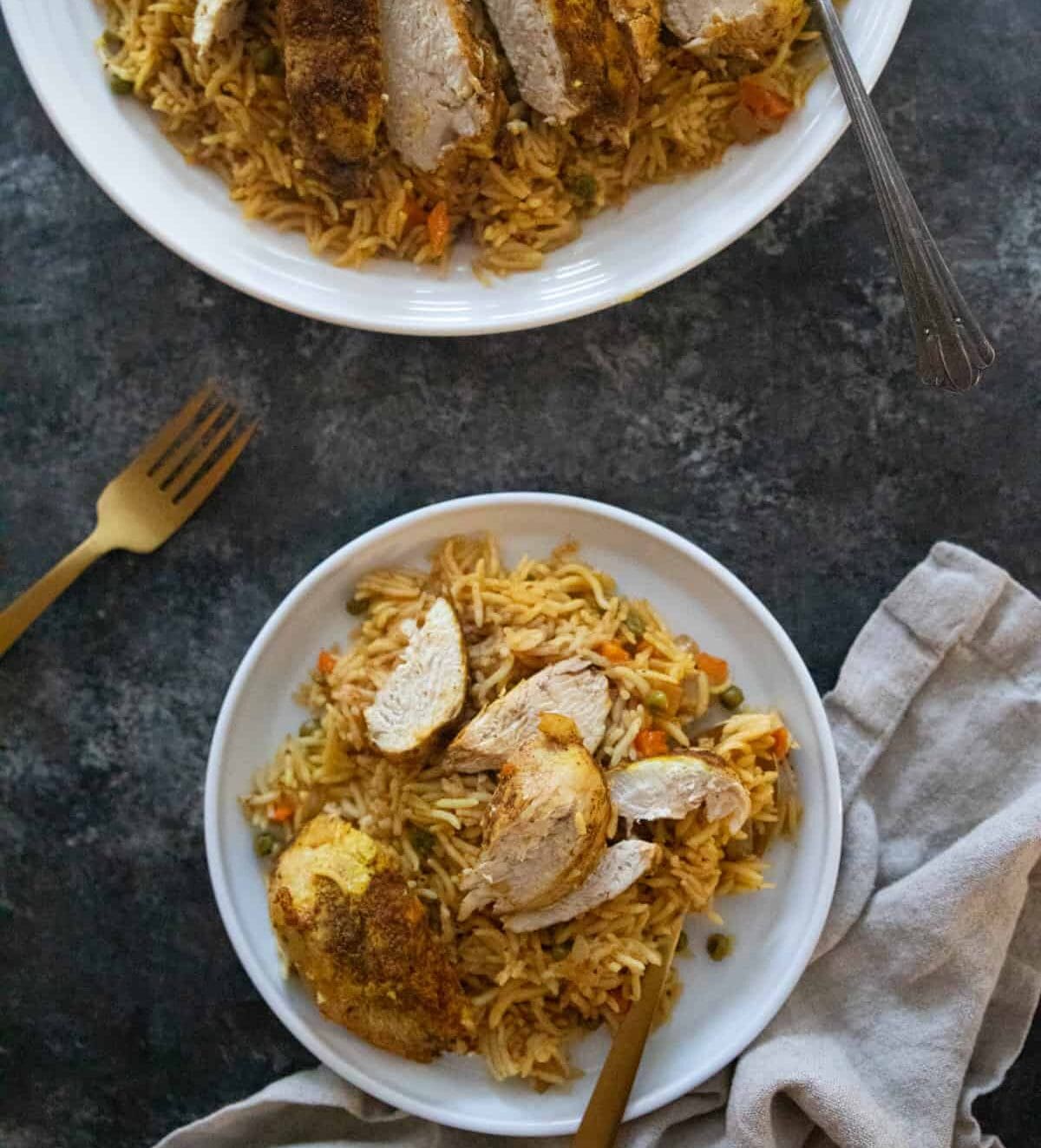 Made in Partnership with Unicorns In The Kitchen Celebrate Ramadan and Eid with Halal Certified chicken from Farmer Focus. "This Middle Eastern one-pan chicken and rice recipe is one of our family favorites. The chicken is seasoned with warm spices, and the rice is fluffy and tender."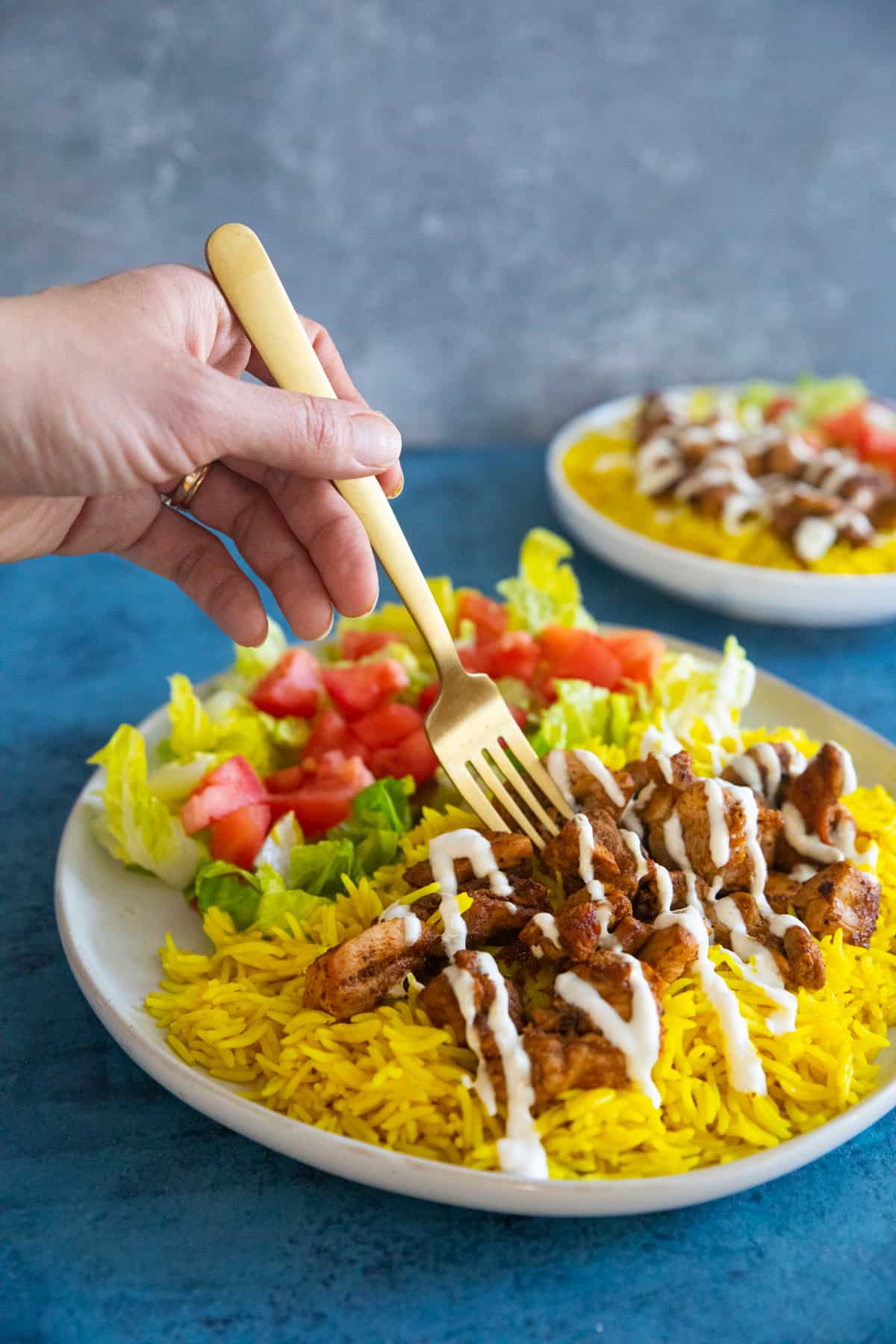 "Street food is loved by everyone no matter where you're from. From chicken shawarma and doner kebab to kumpir and arayes, Middle Eastern and Mediterranean street food is known for its bright flavors. Halal cart chicken and rice is no exception and has been a staple of NYC street food scene for a long time." – Unicorns In The Kitchen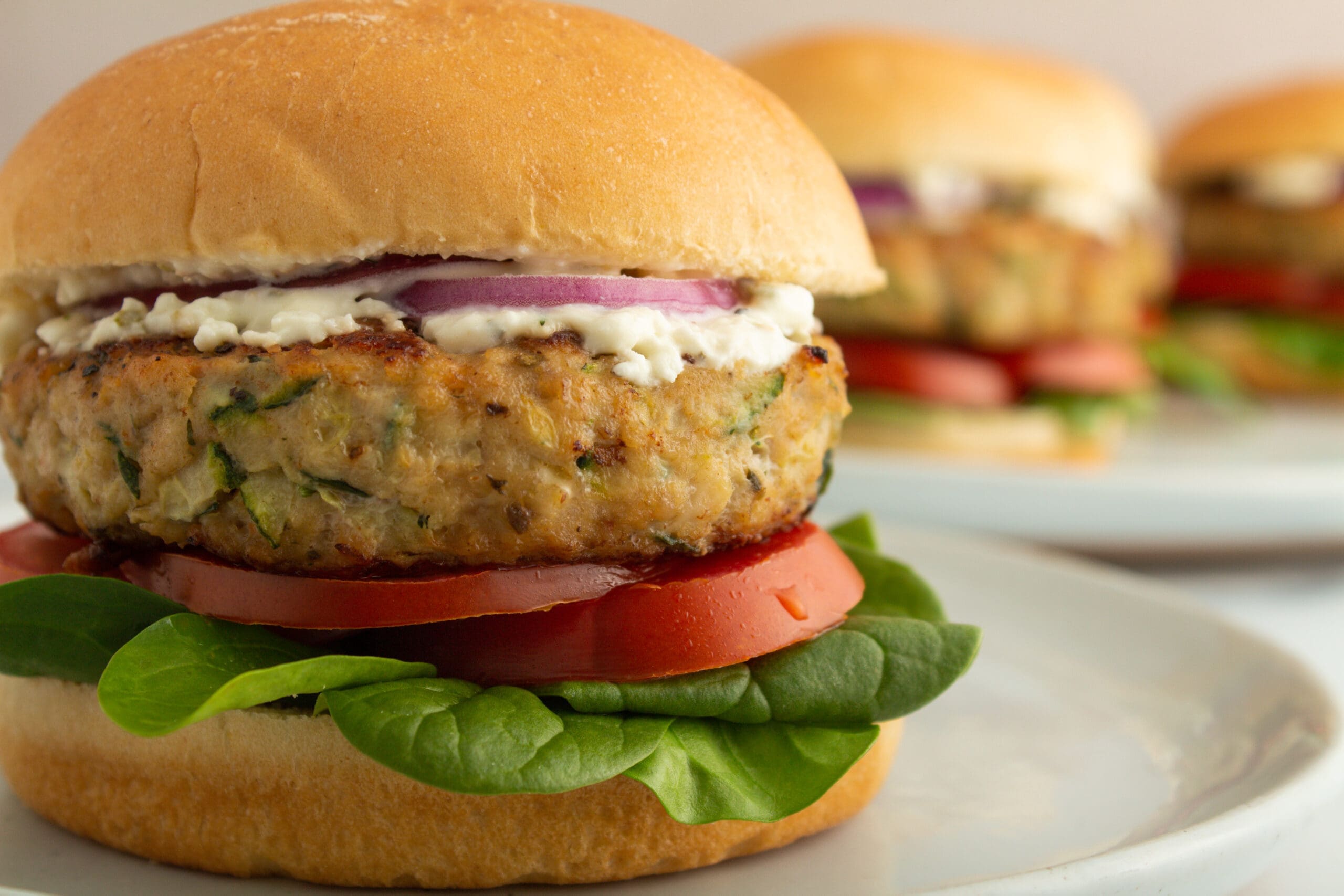 Our butcher-style ground chicken blend offers a light take on hearty meals like burgers without sacrificing the burger taste and satisfaction.