Roasted Chicken with Pears, Onions, & Herbs
Serves: up to 4 | Cooking time: 1 hour, 20 minutes
A fresh and lovely variation of a favorite recipe.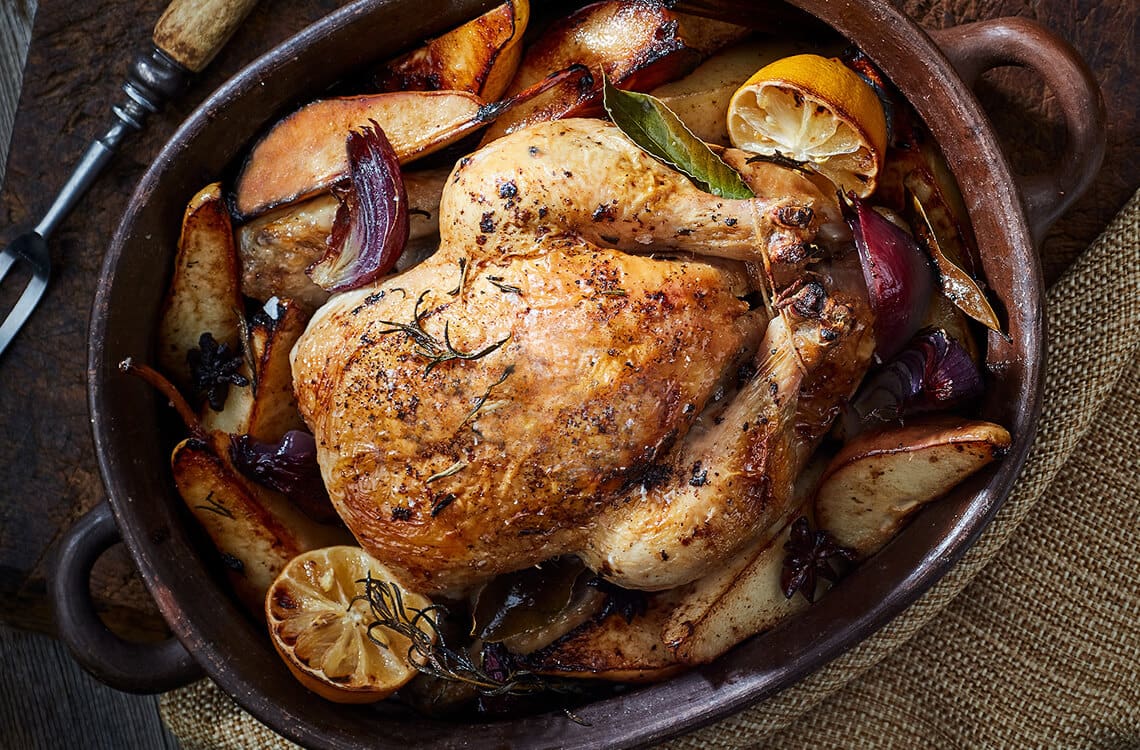 INGREDIENTS
1 Farmer Focus Whole Young Chicken, 3-1/2 – 4 lbs

3 tablespoons extra virgin olive oil

1 teaspoon salt

2 – 3 rosemary sprigs

2 Bosc pears, halved

1 large red onion, cut into wedges

1 lemon, halved
---
FEATURED PRODUCTS
INSTRUCTIONS
Preheat oven to 375º.
Slide your fingers under the skin of the chicken breast and into the thighs. Prick the fat on the breast and thighs with a skewer a few times.
Rub 1 tablespoon olive oil all over the chicken, sprinkle with 1/2 teaspoon salt, sprinkle the cavity with salt, and add the rosemary sprigs.
Tuck the wings and tie the legs at the ends. Put the chicken into a roasting pan and roast for 20 minutes.
Toss the pears, red onions, and halved lemon in 2 tablespoons olive oil, season with ½ teaspoon salt, and add to the roasting pan.
Lower the oven to 350º and continue roasting for about 40 minutes, basting a few times, until the meat between the thighs and breast is 165º.
Remove chicken to a serving platter and let it rest for 10 minutes. Remove the pears, onions, and lemon from the pan and arrange them around the chicken.
MORE FROM Farmer Focus Recipes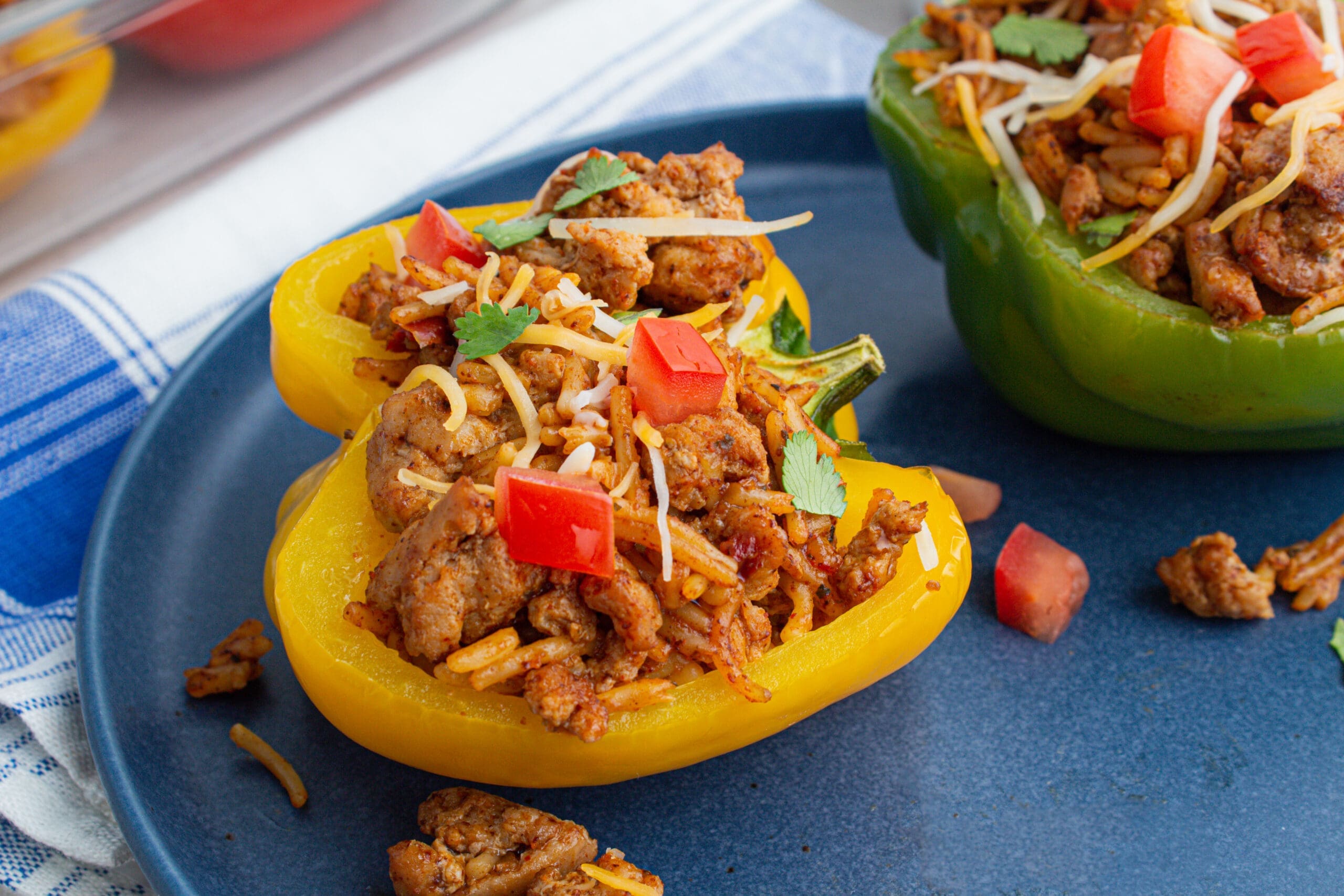 Taco Tuesday just leveled up! Enjoy our flavorful ground chicken and fresh veggies with every bite of these Chicken Taco Stuffed Peppers.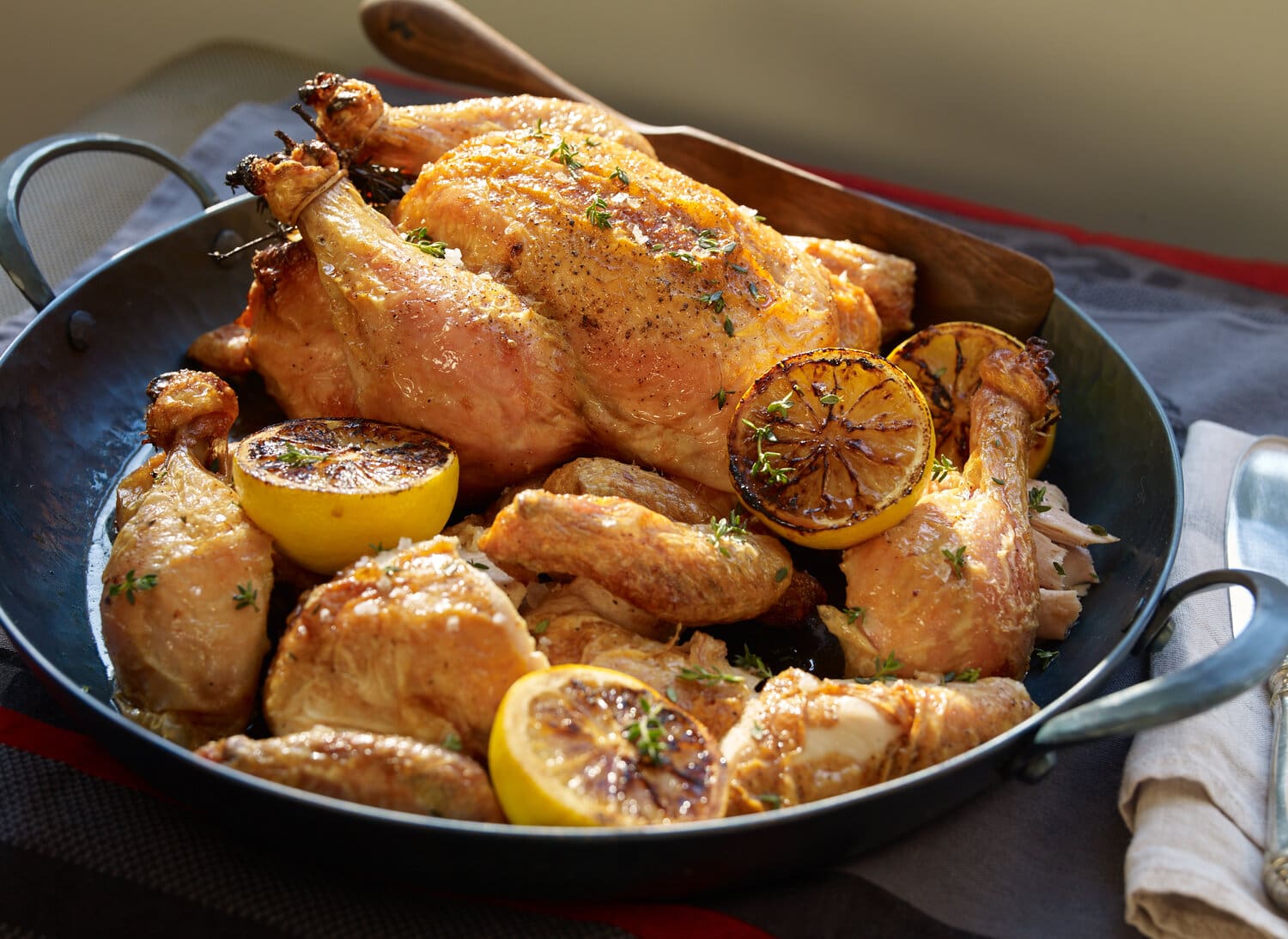 Recipe developed by Chef Michael Symon exclusively for Farmer Focus! Print Recipe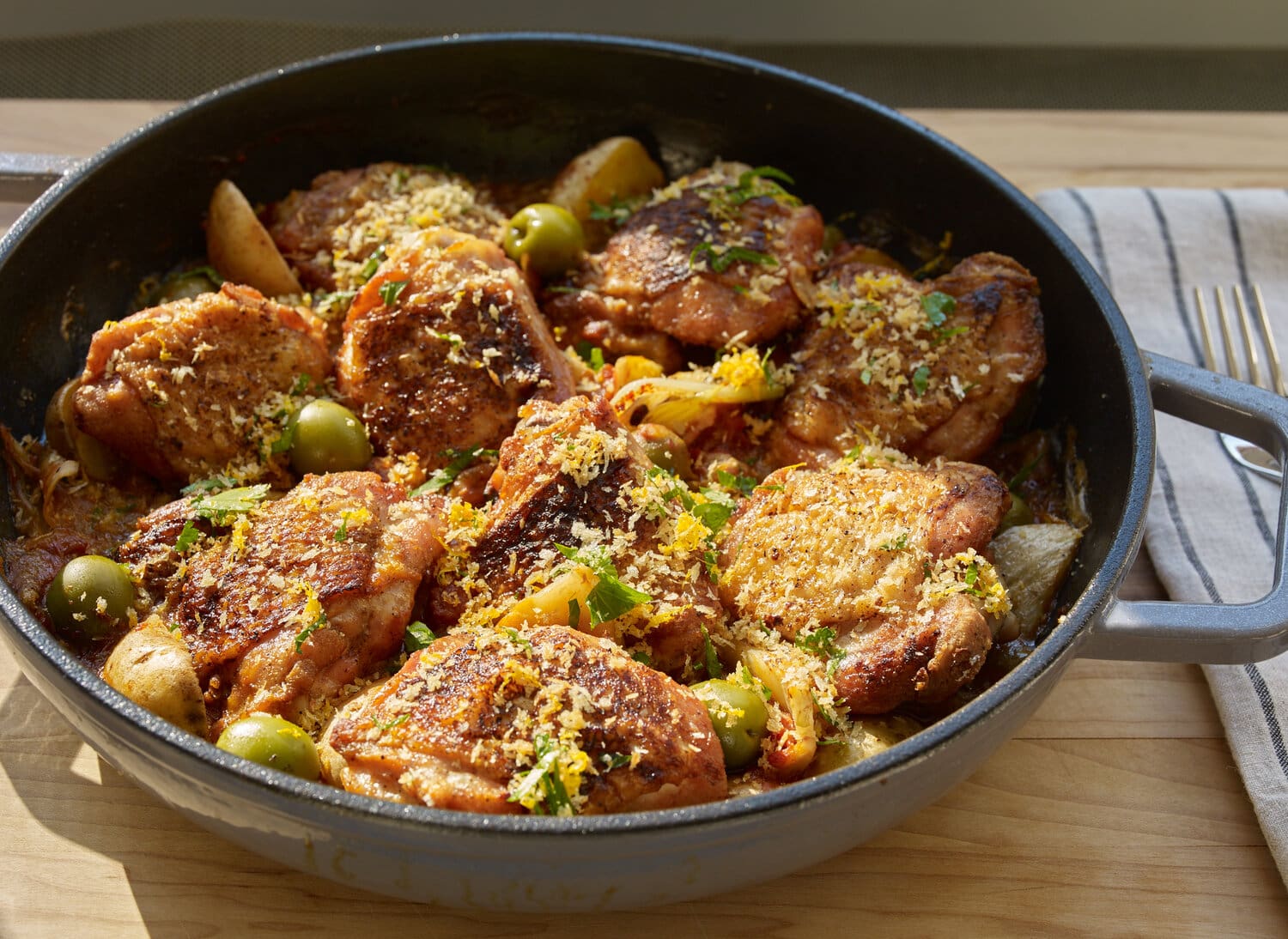 Recipe developed by Chef Michael Symon exclusively for Farmer Focus! Print Recipe