Pomegranate-Glazed Roasted Chicken
Serves: up to 6 | Cooking time: 1 hour, 20 minutes
Developed by Brooklyn Supper, exclusively for Farmer Focus!
"Make a Christmas feast to remember with this sumptuously flavored pomegranate-glazed roasted chicken and a host of colorful sides."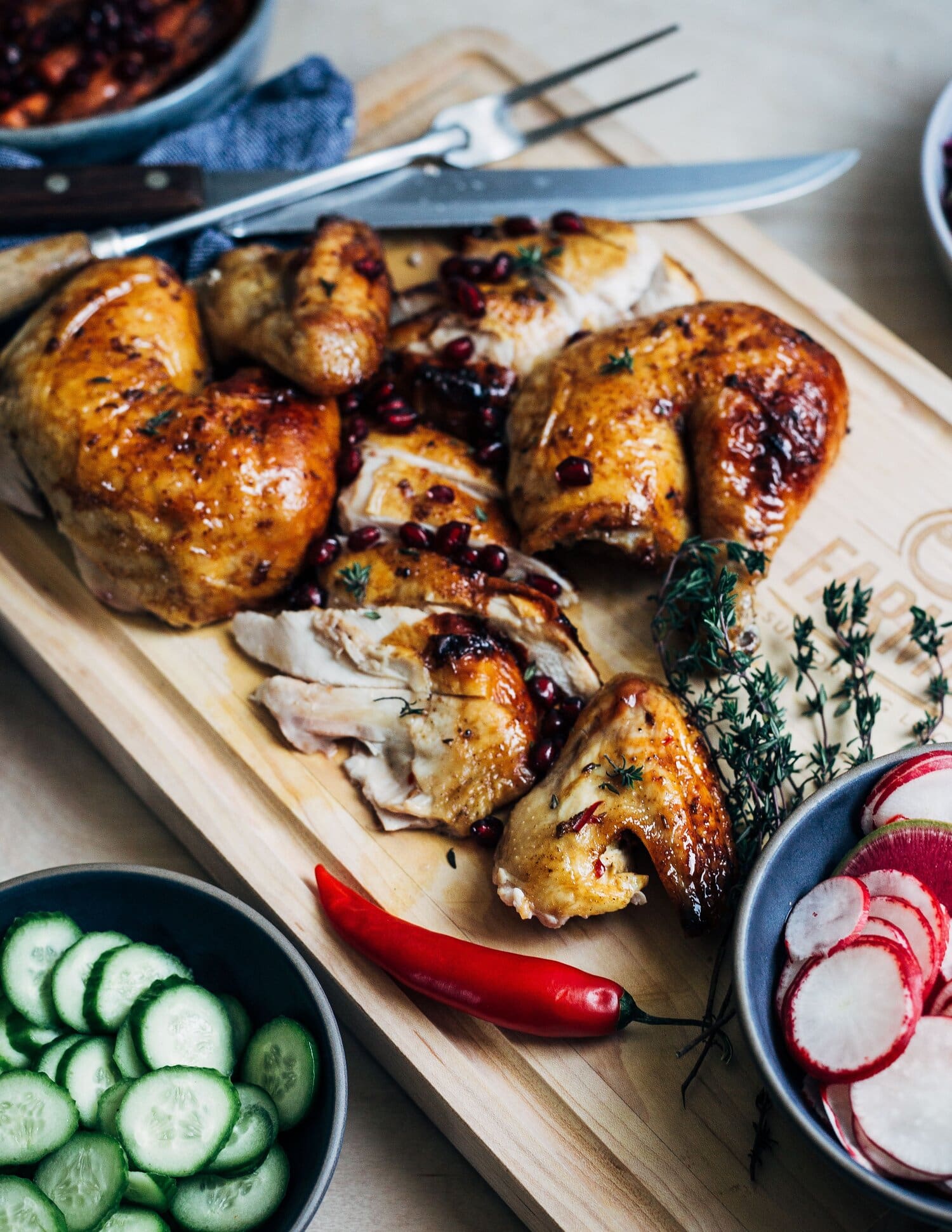 INGREDIENTS
Farmer Focus Whole Young Chicken

4 cloves garlic, peeled and smashed

1 teaspoon cumin seed

1/4 teaspoon ground allspice

1/2 teaspoon fresh ground black pepper

1 - 2 red chilies, minced

3 teaspoons sea salt

1 tablespoon extra virgin olive oil

3 tablespoons pomegranate molasses

1 cup pomegranate arils

2 tablespoons fresh thyme
---
FEATURED PRODUCTS
INSTRUCTIONS
See the post from Brooklyn Supper for full instructions.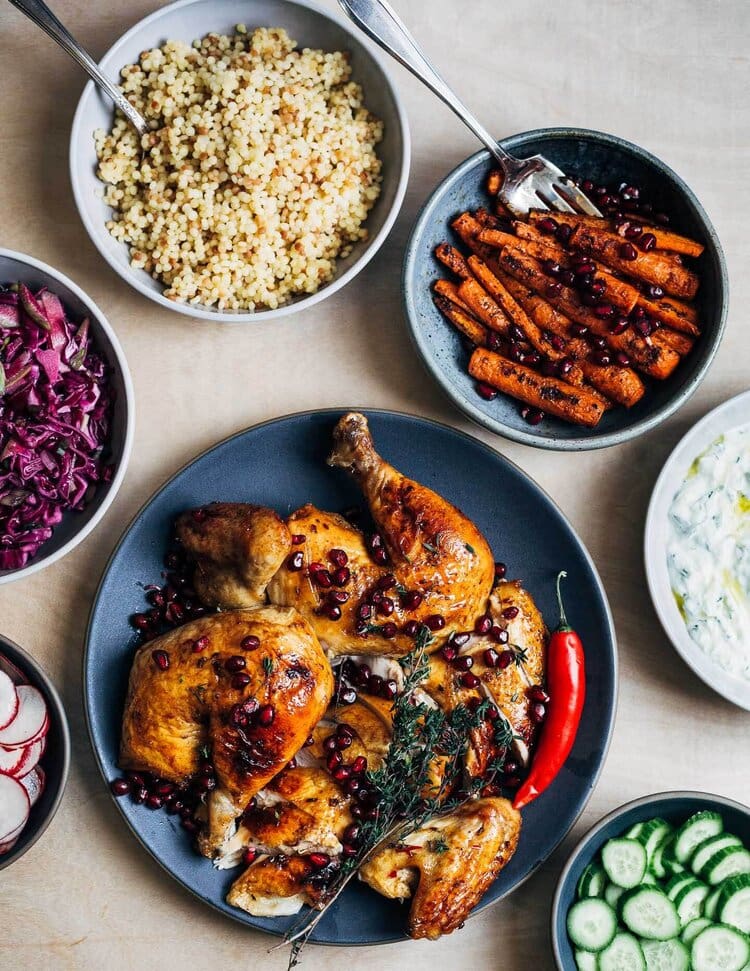 MORE FROM Brooklyn Supper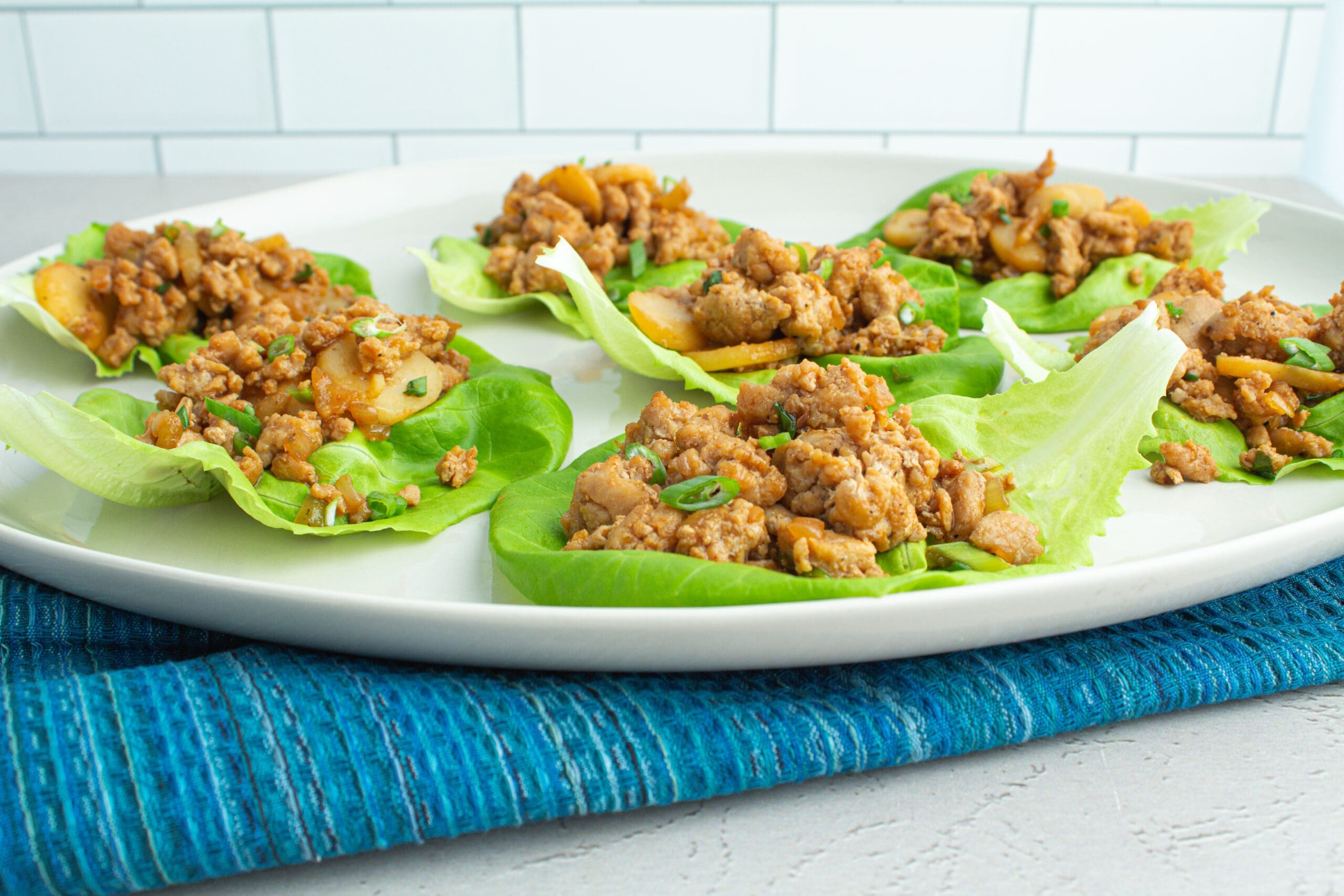 Take an already flavorful ground chicken, add simple spices, and flavor with crisp vegetables, then suddenly you have an easy, light meal ready in under 20 minutes.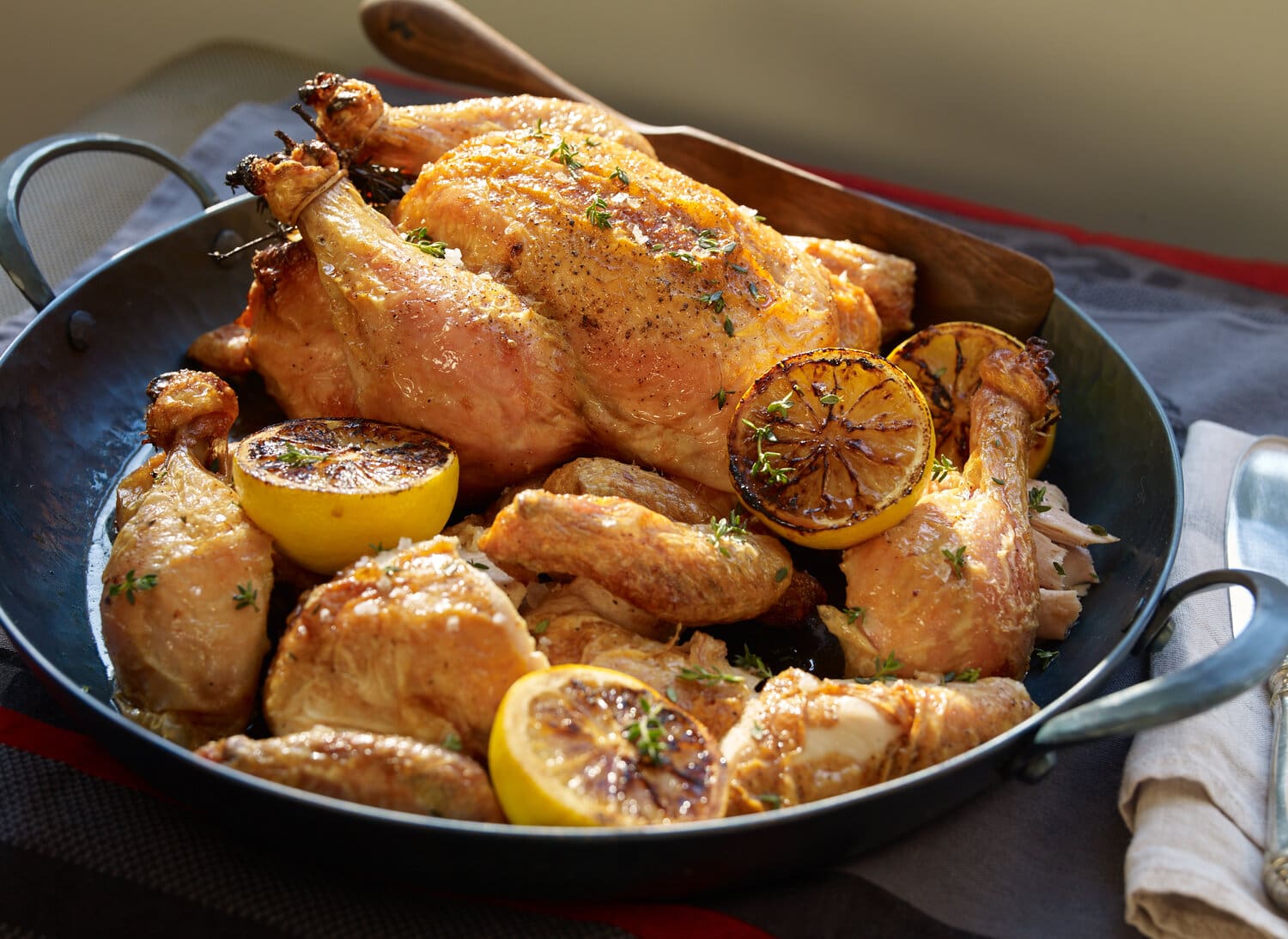 Recipe developed by Chef Michael Symon exclusively for Farmer Focus! Print Recipe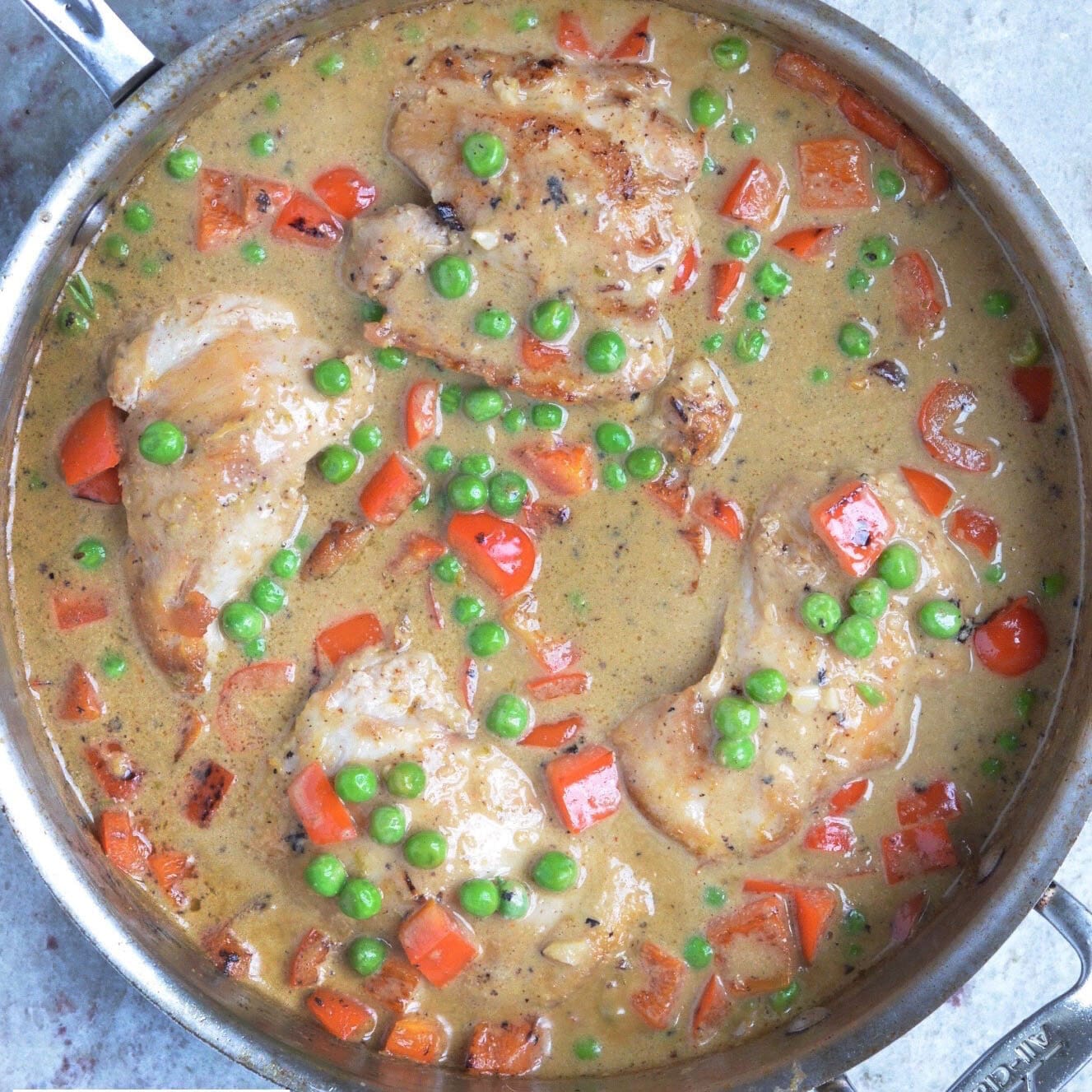 Developed by Lisa Leake exclusively for Farmer Focus! "Easy one-dish dinner that's allergy-friendly! It's dairy-free and, if you use gluten-free soy sauce, also gluten-free. Plus, you can make it all in one pan, and it's great leftover."