Meal Prep Chicken Breast with Thai-Style Mango Slaw
Serves: up to 4 | Cooking time: 35 minutes
Developed by Brooklyn Supper, exclusively for Farmer Focus!
"Inspired by Thai flavors, this meal prep chicken features juicy pan-seared chicken breast and is served alongside a vibrant red cabbage and mango slaw and sticky jasmine rice. Sub cauliflower rice for a grain-free alternative."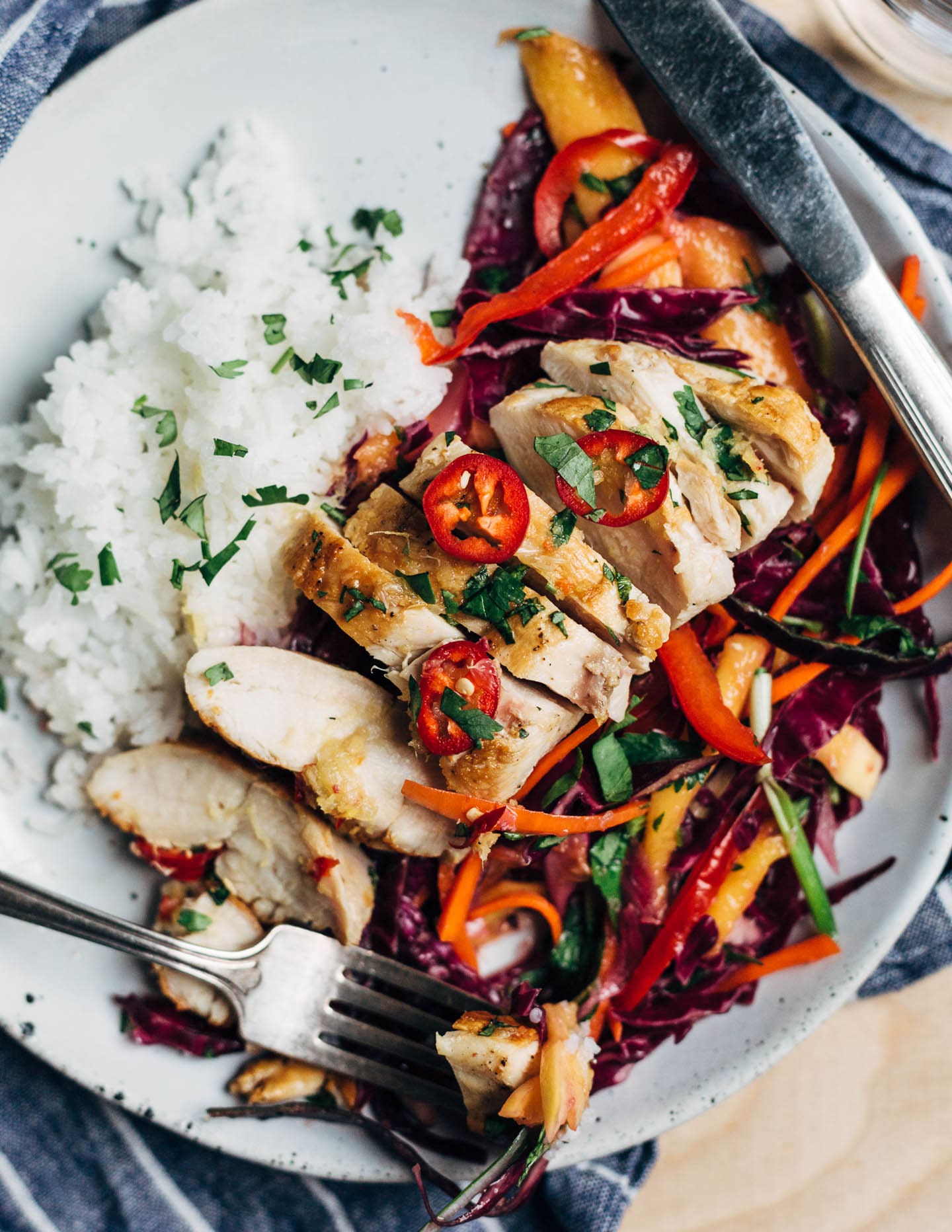 INGREDIENTS
For the Slaw
1/2 head red cabbage, cut into thin ribbons

2 large carrots, julienned or grated

1/2 red onion, sliced paper thin

2 Tbsp. fresh squeezed lime juice (from about 1 lime)

1/2 teaspoon sea salt, plus more to taste

1 large mango, peeled and cut into slivers

1 red pepper, seeded and julienned

1/2 cup chopped cilantro

1/2 cup chopped basil

4 green onions, cut into strips
For the Dressing
2- inch section fresh ginger, peeled and finely grated

2 large (or 4 small) cloves garlic, peeled and finely grated

2 tsp. minced Thai Bird's Eye chili or red chili of choice, or to taste

1/4 cup fresh squeezed lime juice (from 3 - 4 limes)

6 tsp. fish sauce

1/4 cup honey
For the Chicken
4 Farmer Focus Boneless-Skinless Chicken Breasts (about 2 pounds)

sea salt

pepper

3 Tbsp. canola oil for frying, divided

sticky Jasmine rice or cauliflower rice, cooked

Thai Bird's Eye chili or red chili of choice, sliced thin

chopped cilantro and basil for garnish
---
FEATURED PRODUCTS
INSTRUCTIONS
See the full Brooklyn Supper post for instructions.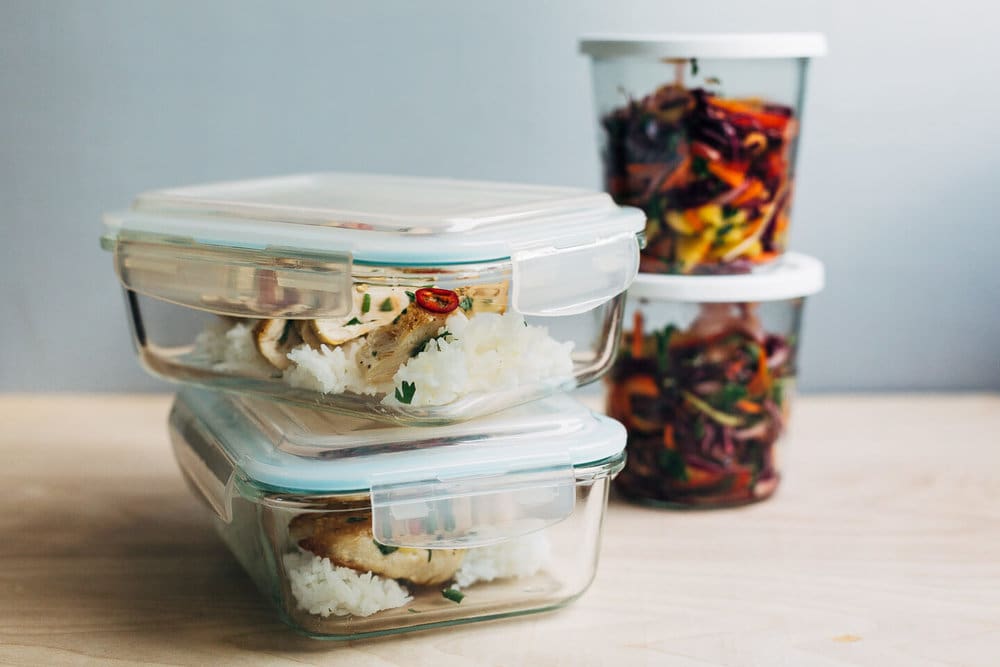 MORE FROM Brooklyn Supper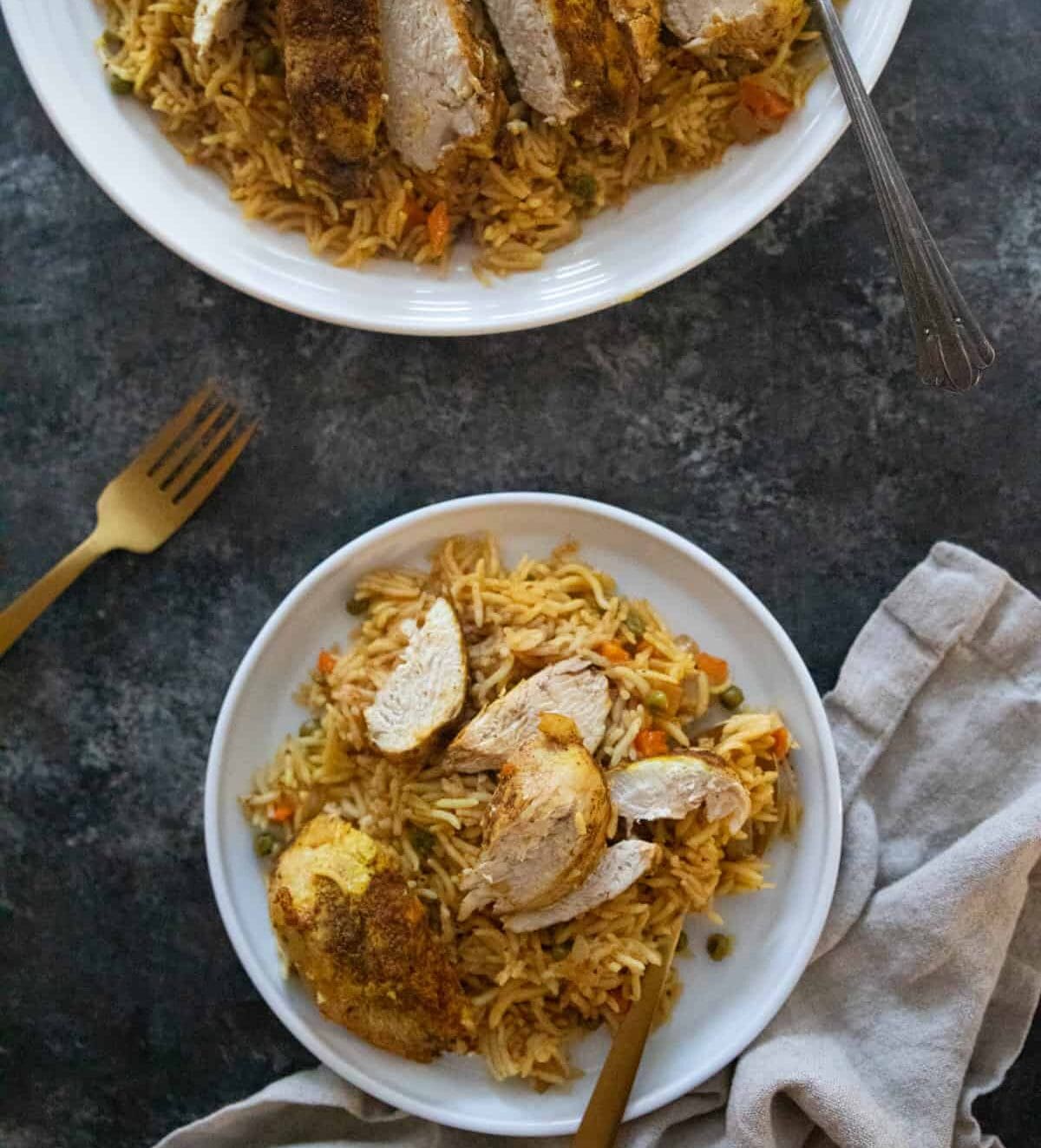 Made in Partnership with Unicorns In The Kitchen Celebrate Ramadan and Eid with Halal Certified chicken from Farmer Focus. "This Middle Eastern one-pan chicken and rice recipe is one of our family favorites. The chicken is seasoned with warm spices, and the rice is fluffy and tender."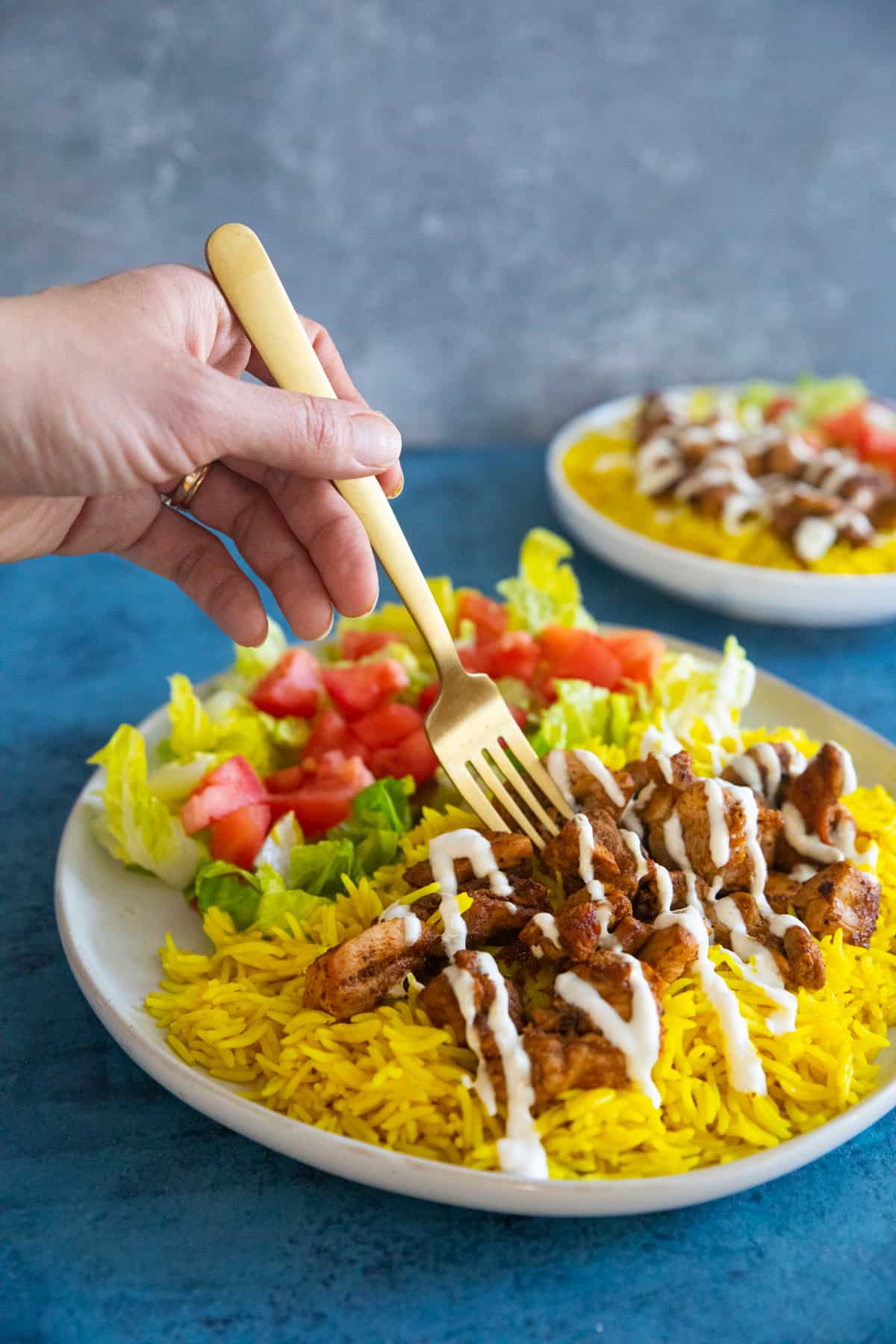 "Street food is loved by everyone no matter where you're from. From chicken shawarma and doner kebab to kumpir and arayes, Middle Eastern and Mediterranean street food is known for its bright flavors. Halal cart chicken and rice is no exception and has been a staple of NYC street food scene for a long time." – Unicorns In The Kitchen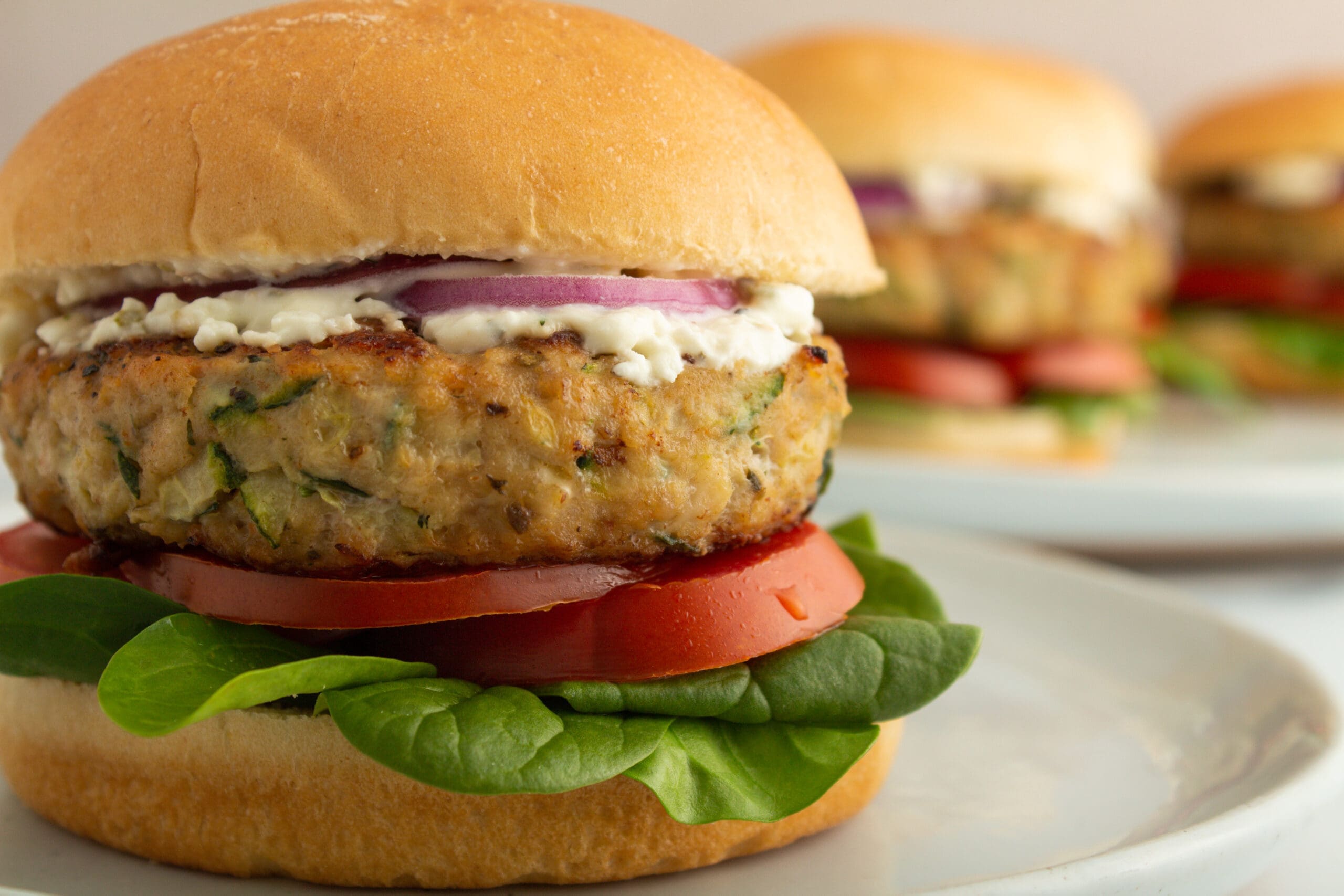 Our butcher-style ground chicken blend offers a light take on hearty meals like burgers without sacrificing the burger taste and satisfaction.