Made-to-Order Spatchcock Chicken
Serves: up to 4 | Cooking time: 40 minutes
Our whole roasted chicken recipe — quick and delicious!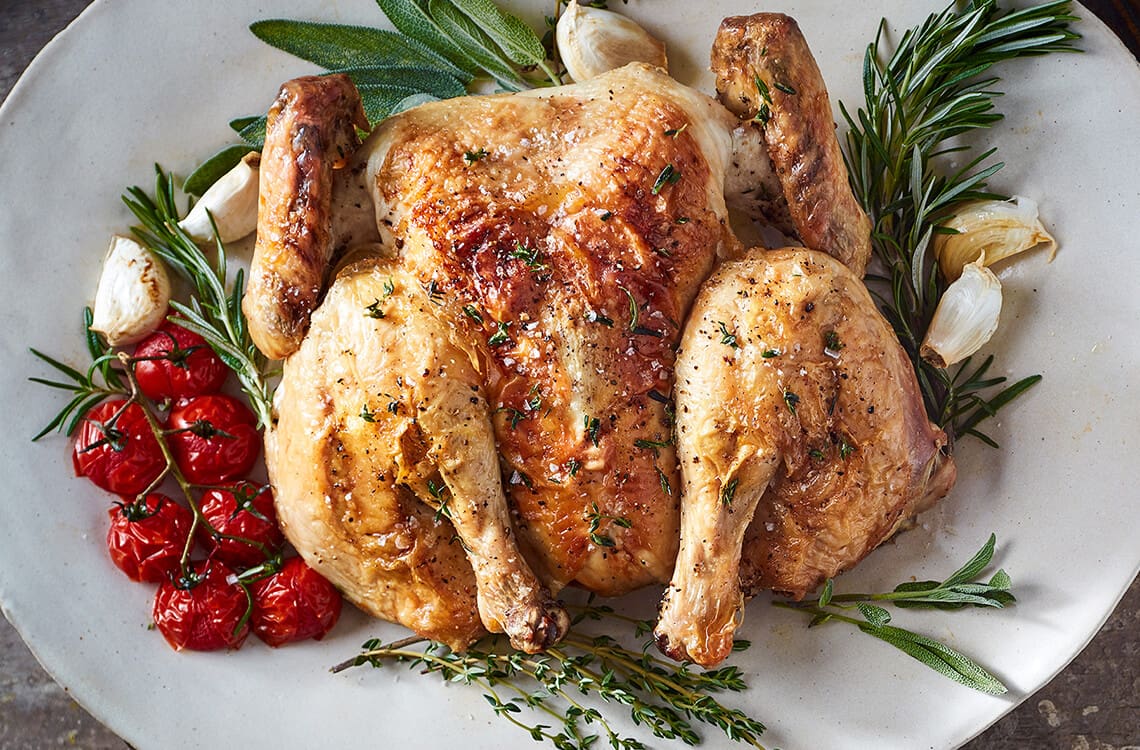 INGREDIENTS
1 Farmer Focus Whole Young Chicken, 3-1/2 – 4 lbs

2 tablespoons extra virgin olive oil

4 garlic cloves, coarsely chopped

Bunch of fresh herbs – rosemary, sage or thyme

1 small bunch small tomatoes on the vine
---
FEATURED PRODUCTS
INSTRUCTIONS
Preheat oven to 400º.
Put the chicken breast side down on a cutting board. With a pair of kitchen shears, cut along each side of the backbone to remove it.
Turn the chicken over and flatten it out with your hand, rub the chicken with the olive oil, season with salt and tuck the wings.
Place a bed of herbs and garlic in a roasting pan and put the chicken skin side up on them.
Bake until the chicken is golden brown and has an internal temperature of 165º, 35 – 40 minutes.
Drizzle olive oil on the tomatoes and add 10 minutes before the chicken is done. Let the chicken rest for 5 minutes and serve, garnished with tomatoes and more herbs.
MORE FROM Farmer Focus Recipes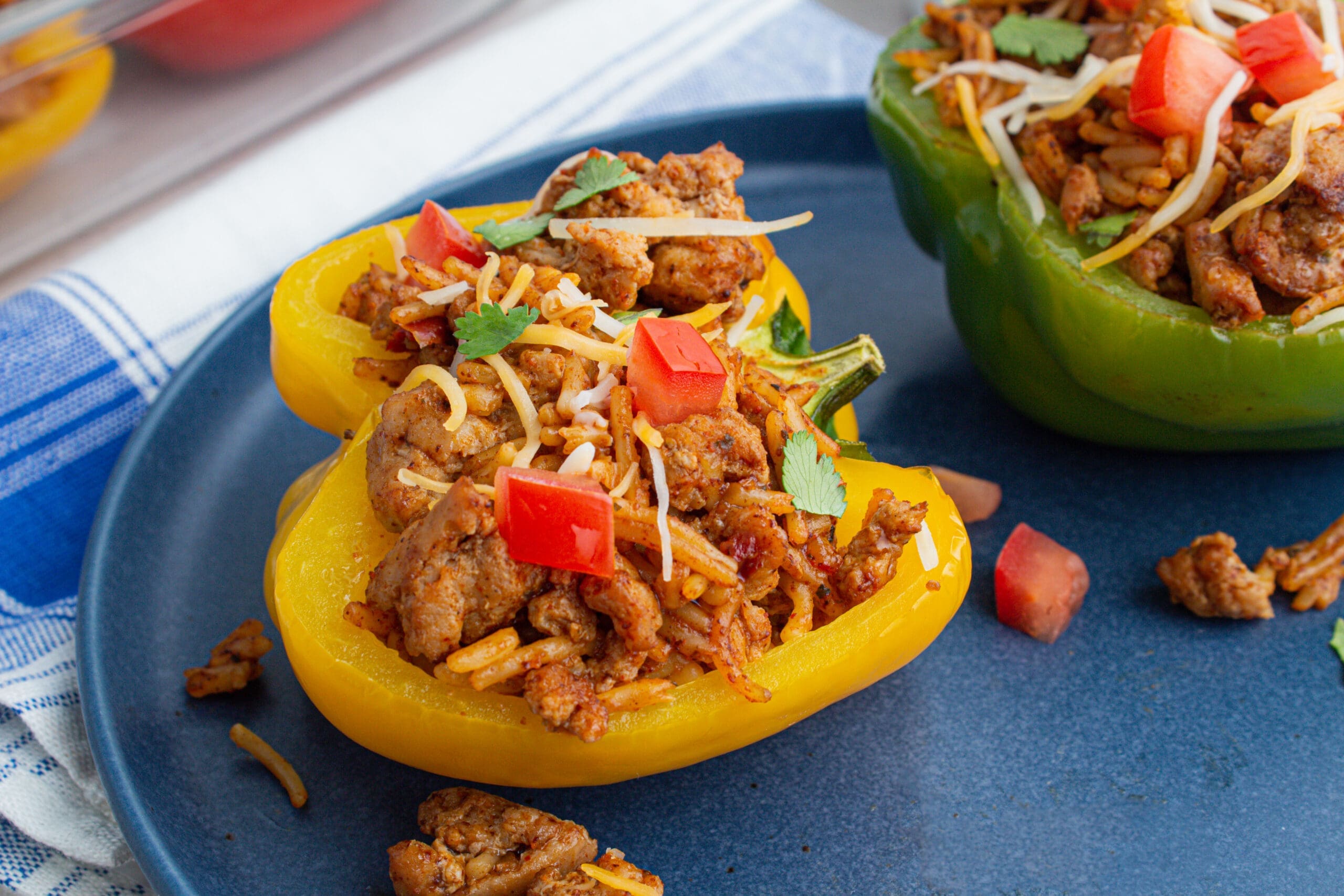 Taco Tuesday just leveled up! Enjoy our flavorful ground chicken and fresh veggies with every bite of these Chicken Taco Stuffed Peppers.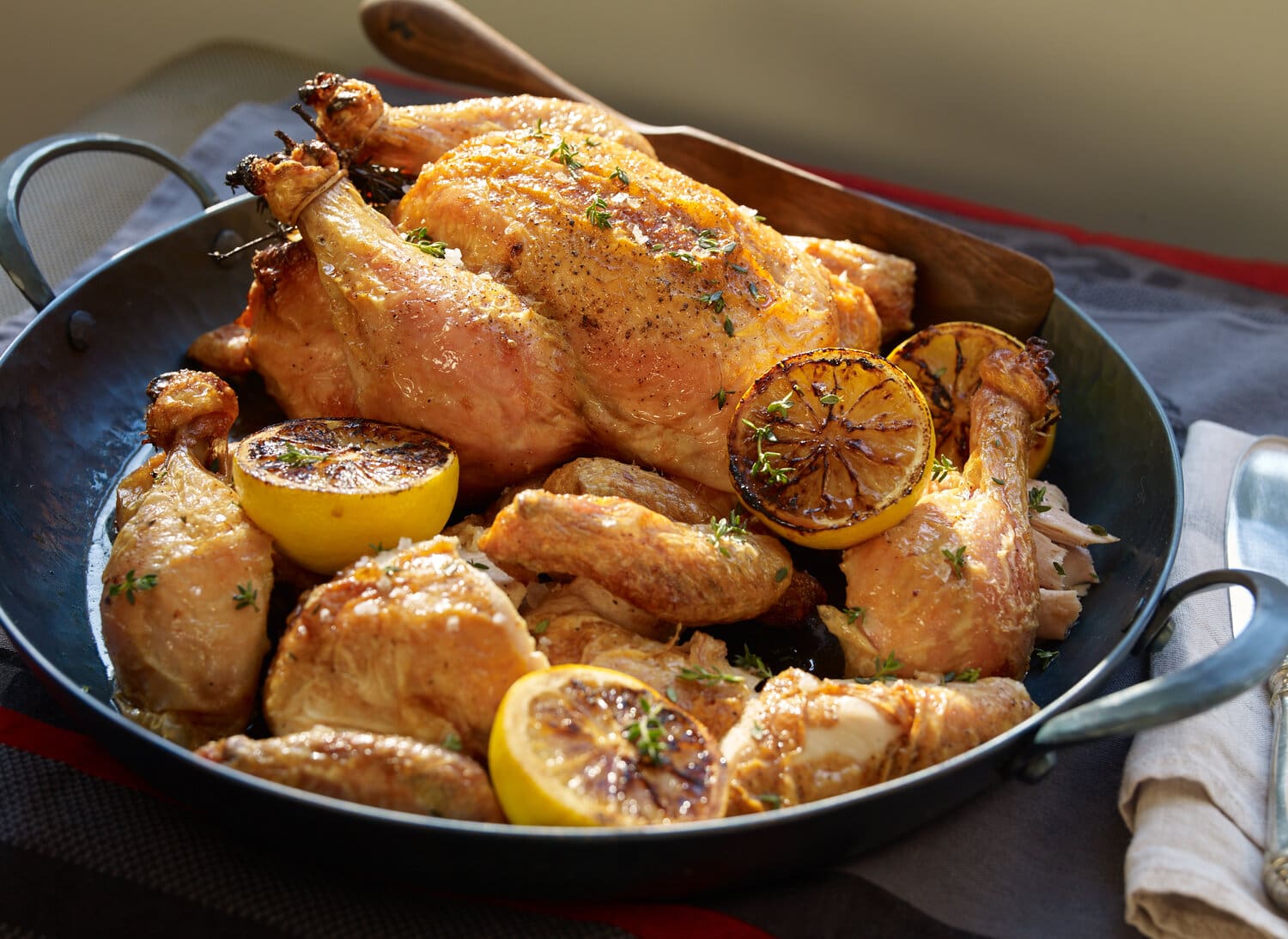 Recipe developed by Chef Michael Symon exclusively for Farmer Focus! Print Recipe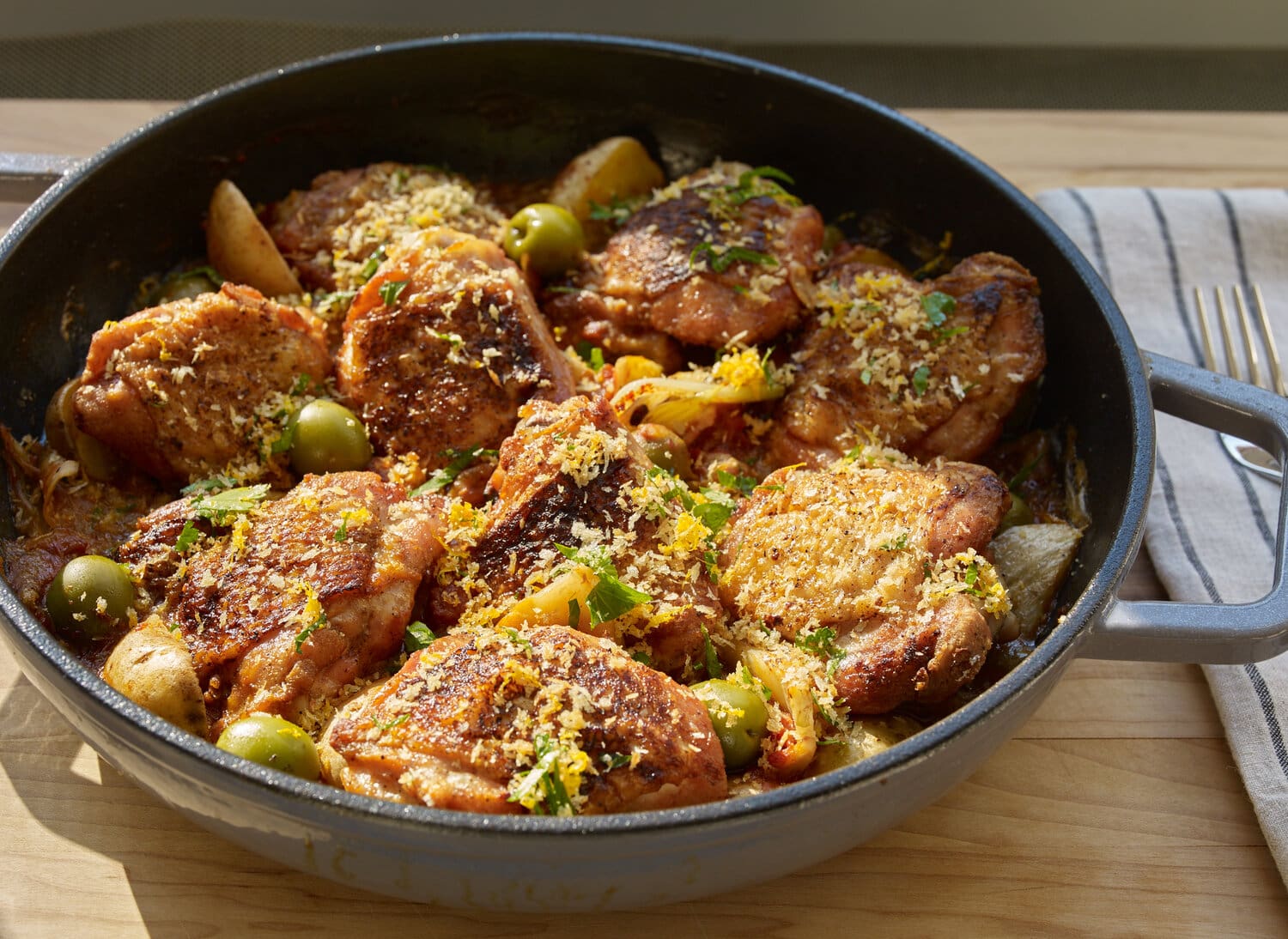 Recipe developed by Chef Michael Symon exclusively for Farmer Focus! Print Recipe