Ground Chicken Burgers
Serves: up to 4 | Cooking time: 15 minutes
Farmer Focus Organic Ground Chicken is perfect for a flavorful chicken burger! You'll have a golden, crisp look on each side of your burger patty that will lend to the perfect texture for your first bite and a great base for your favorite toppings.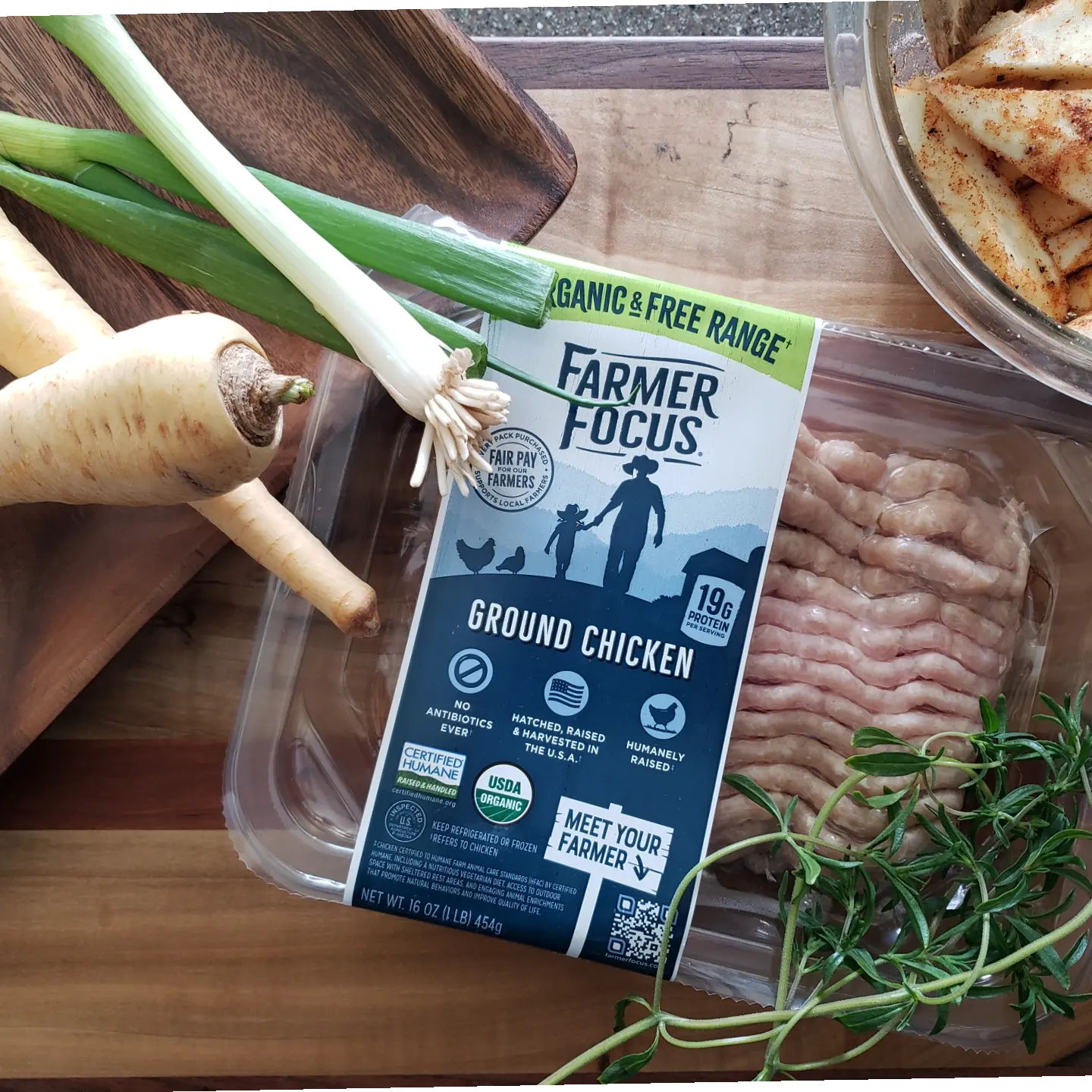 INGREDIENTS
For the Chicken Burgers
1lb Farmer Focus Ground Chicken

1/4 cup of breadcrumbs

1/4 cup of diced green onions

1 egg

1/4 tsp salt

1/4 tsp peppeer

2 cloves minced garlic

2 tbsp shredded parmesan cheese
Toppings Inspiration
Your favorite sauce

Lettuce

Pickles

Tomato

Onion

Bacon

Cheese of choice
---
FEATURED PRODUCTS
INSTRUCTIONS
1.Combine all patties ingredients in a bowl and form into 4 patties of equal size.
2. Heat your preferred cooking oil in a pan over medium heat. You can also use a griddle if you do not have a pan.
3. Cook 5-6 minutes per side, or until internal temperature reaches 165*F
4. Assemble with your favorite toppings and enjoy!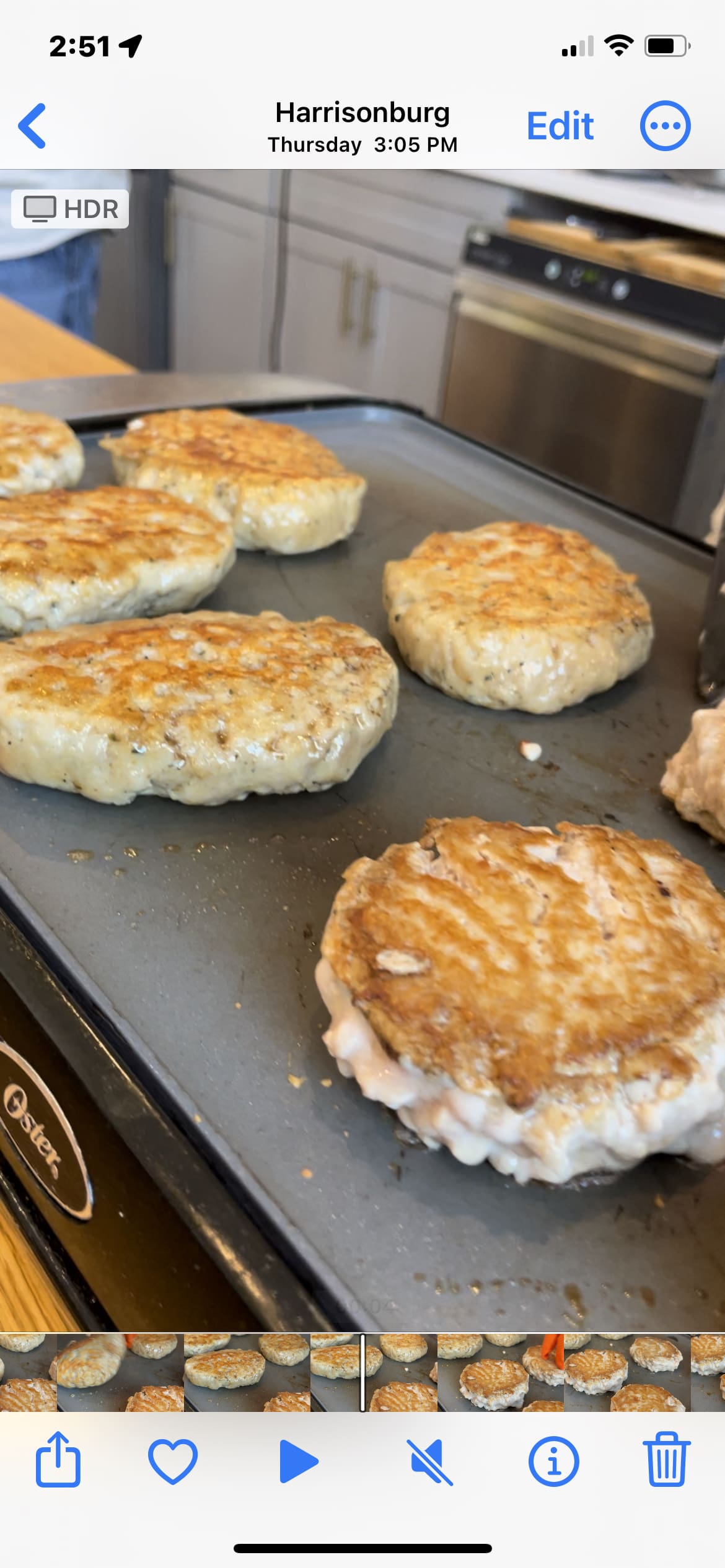 MORE FROM Farmer Focus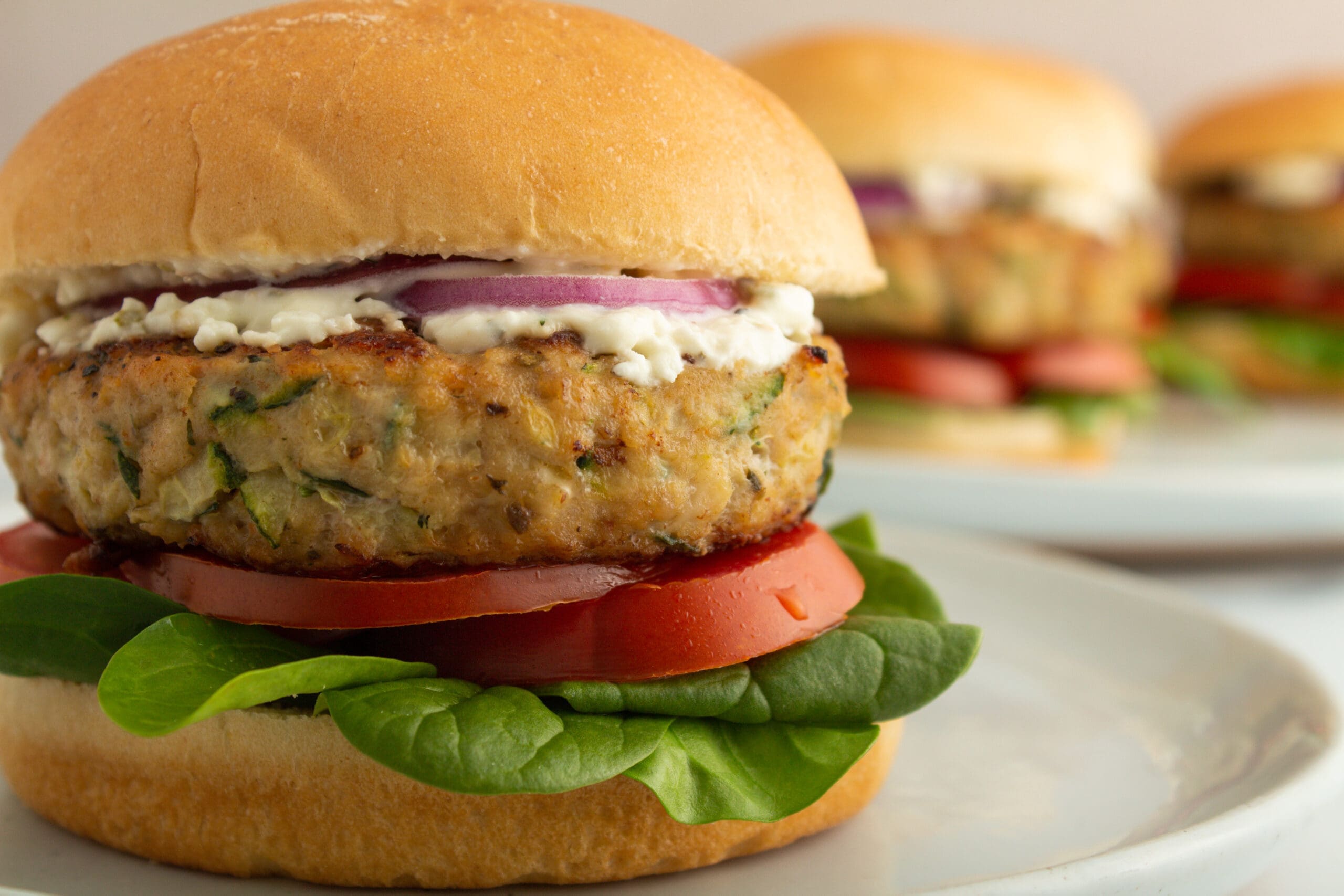 Our butcher-style ground chicken blend offers a light take on hearty meals like burgers without sacrificing the burger taste and satisfaction.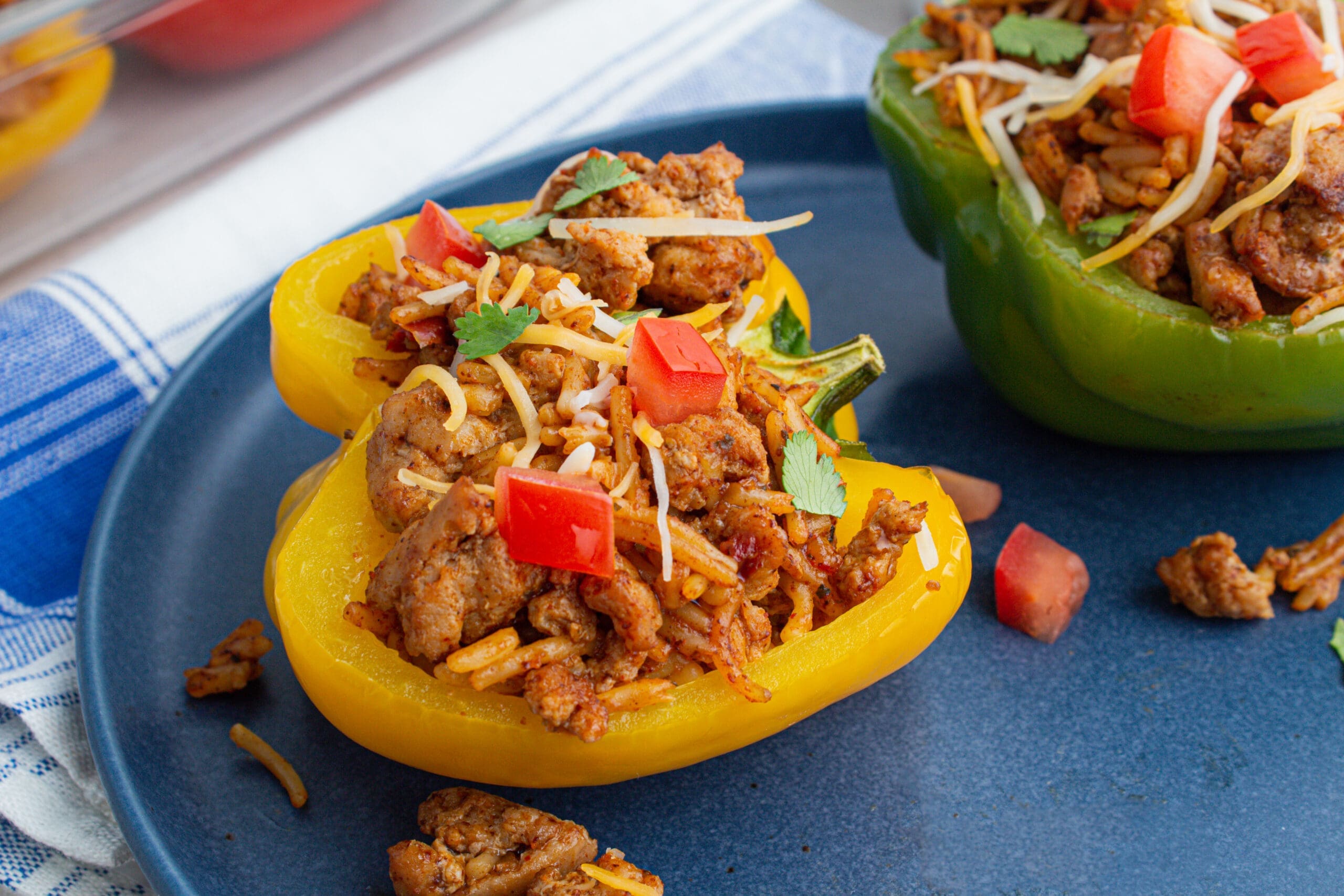 Taco Tuesday just leveled up! Enjoy our flavorful ground chicken and fresh veggies with every bite of these Chicken Taco Stuffed Peppers.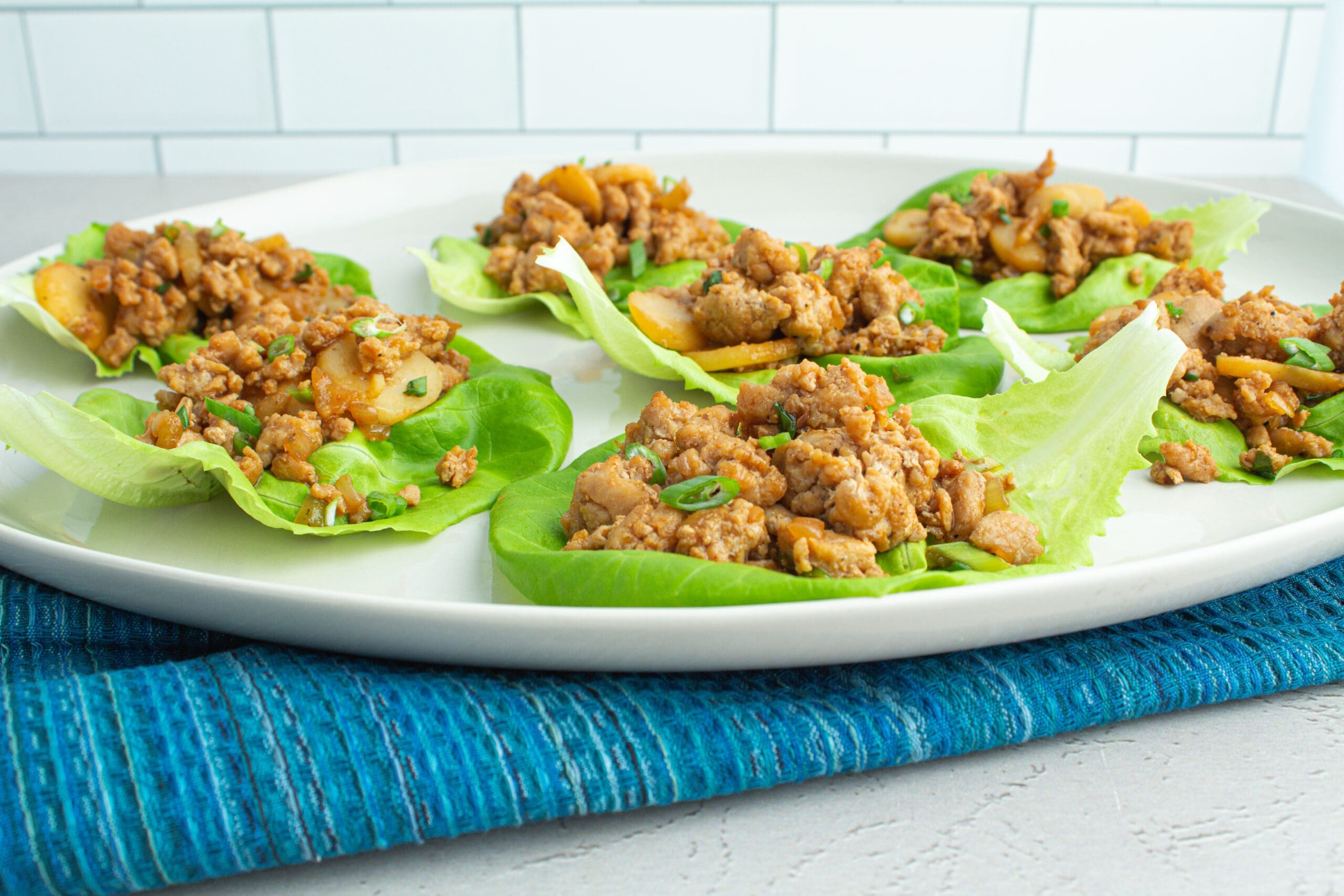 Take an already flavorful ground chicken, add simple spices, and flavor with crisp vegetables, then suddenly you have an easy, light meal ready in under 20 minutes.