Greek Chicken Kebabs
Serves: up to 4 | Cooking time: 40 minutes
Recipe by Lexi's Clean Kitchen for Farmer Focus!
"These Greek Chicken Kebabs are marinated in a delicious Greek-inspired blend of flavors and come together quickly so you can have the best juicy and tender chicken skewers on the table for dinner tonight!"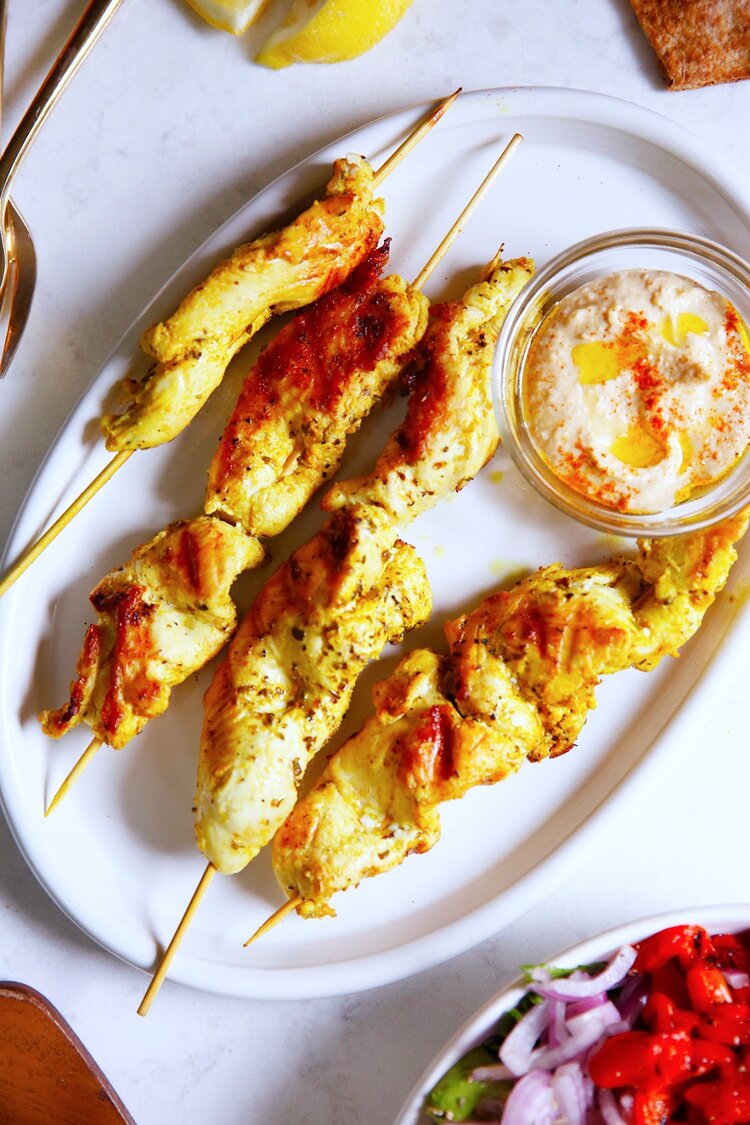 INGREDIENTS
Farmer Focus boneless, skinless chicken breasts

You can also use chicken tenders or chicken thighs!

Olive oil

Use good quality olive oil, or if you need a substitute, avocado oil.

Red wine vinegar

This actually helps tenderize the chicken, but aside from that, it's tangy and DELICIOUS. It's wonderful with these Greek flavors!

Garlic

Tons of fresh garlic for that fresh Mediterranean flavor!

Dried oregano

A classic Greek herb that's worth having in your spice cabinet.

Ground dried turmeric

For an added punch of nutrients, I love adding in a little dried turmeric powder (don't forget: the health benefits of turmeric are activated with black pepper! Fun fact)!

Paprika

A little paprika for a flavor punch

Fresh lemon

Greek chicken and fresh lemon just go hand-in-hand!

Salt and Pepper
TOOLS YOU'LL NEED
Skewers

Use either metal skewers or use wooden skewers! If using wooden skewers, be sure to soak those in water 20 minutes before using to prevent burning!

Grill

It's grilling time! These cook quickly on your outdoor grill, or if you prefer to cook the chicken indoors, you can use a grill pan instead!

A glass dish

To marinate your chicken in!
---
FEATURED PRODUCTS
INSTRUCTIONS
Marinate your chicken!
Thread the chicken evenly onto your skewers.
Brush the grill or grill pan with oil to ensure that the kabobs don't stick.
Heat your grill to medium-high heat.
Grill.
ENJOY!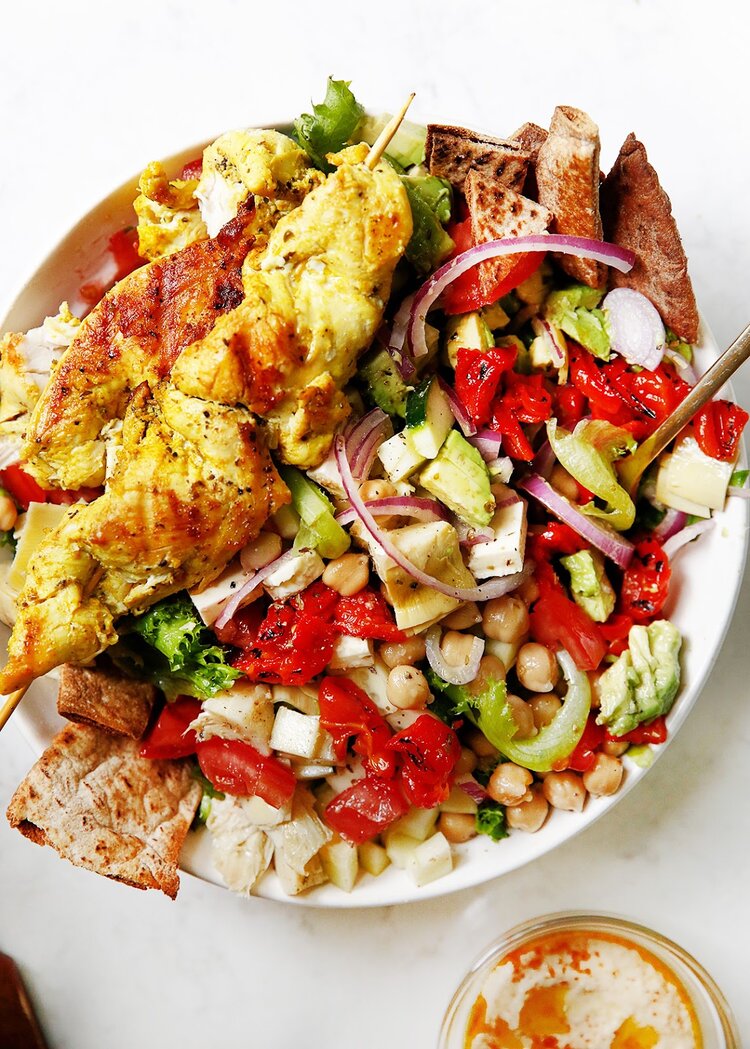 MORE FROM Lexi's Clean Kitchen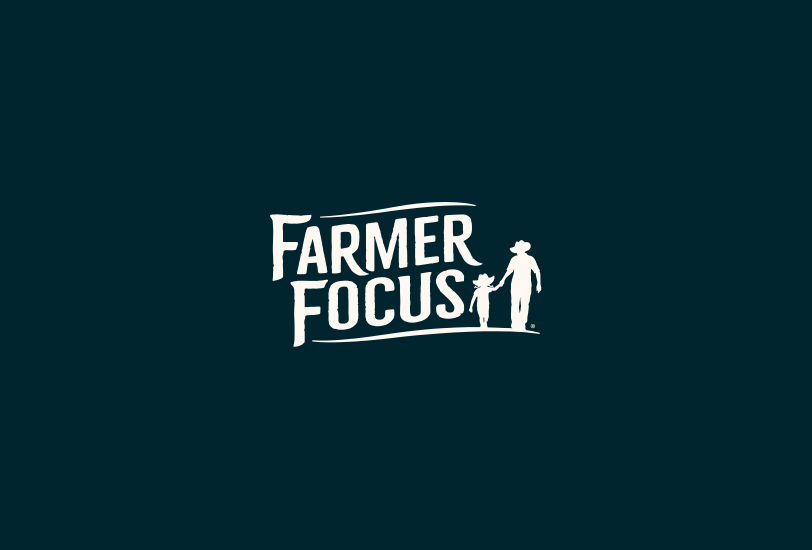 Step up Game Day with high-quality ingredients like Farmer Focus Organic Chicken Breast, Franks Red Hot©, and Primal Kitchen Ranch©. This slow cooker buffalo chicken dip recipe will allow you to quickly prep, set your slow cooker on high, and walk away to prepare everything else for game day. Need some inspiration for what to dip in your dip? We've got you covered. baby carrots celery Siete© tortilla chips *gluten-free Crackers baguette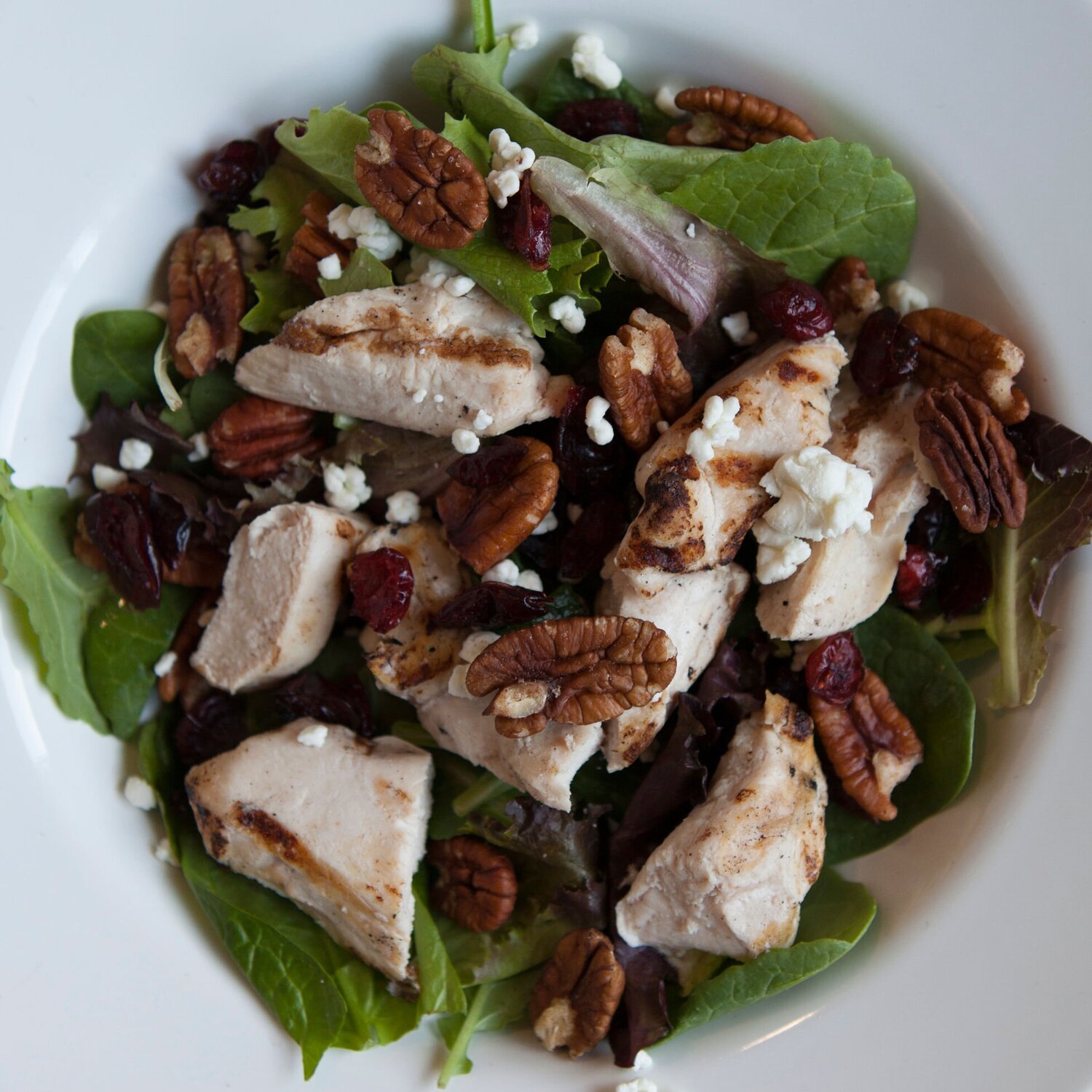 A Farmer Focus Simple Recipe! Print Recipe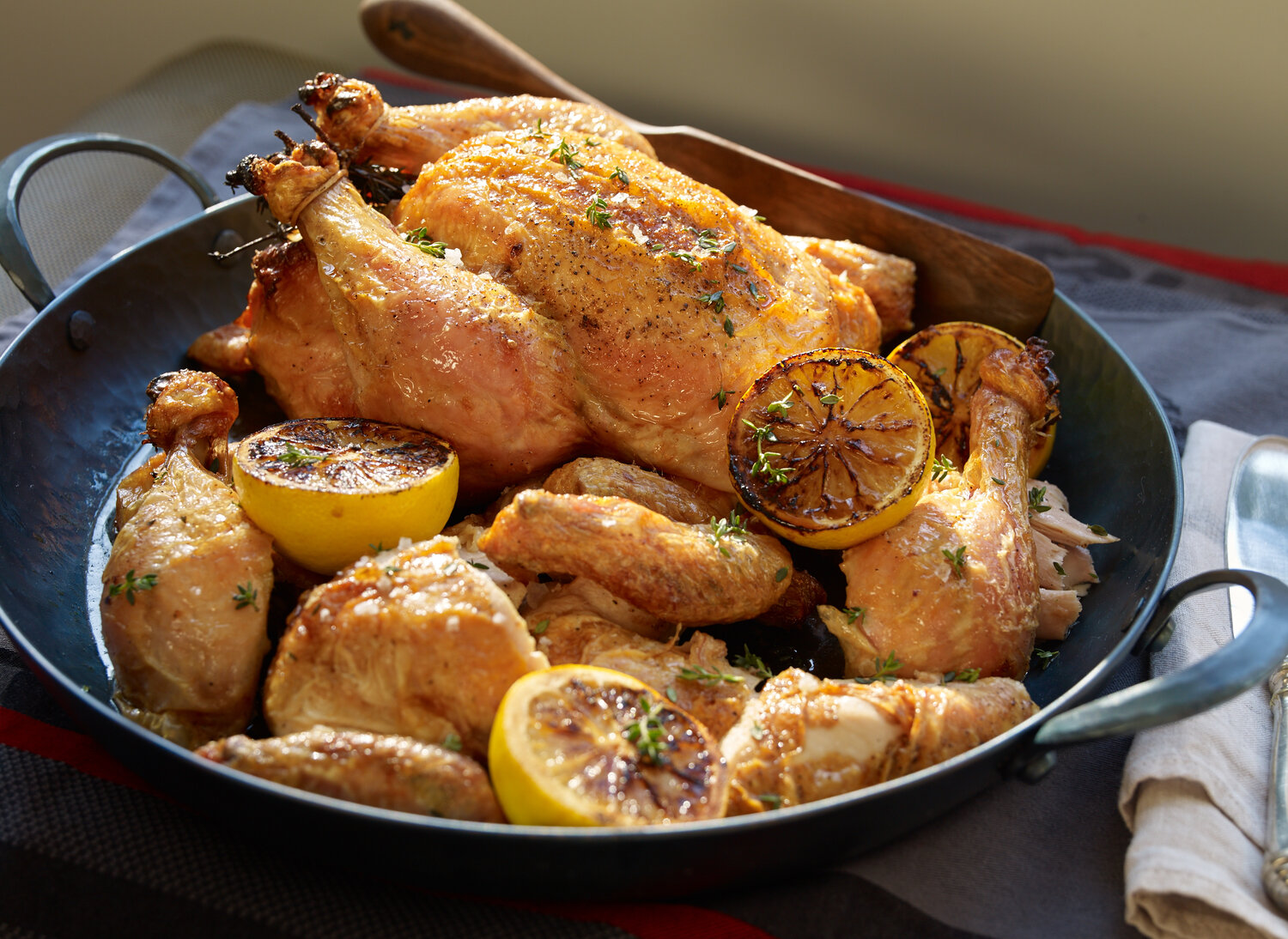 Recipe developed by Chef Michael Symon exclusively for Farmer Focus! Print Recipe