Fried Chicken Sandwich
Serves: up to 6 | Cooking time: 45 minutes
Developed by Brooklyn Supper, exclusively for Farmer Focus!
"These double-dipped, super crispy fried chicken sandwiches are served with zesty slaw, spicy mayo, and LOTS of bread and butter pickles."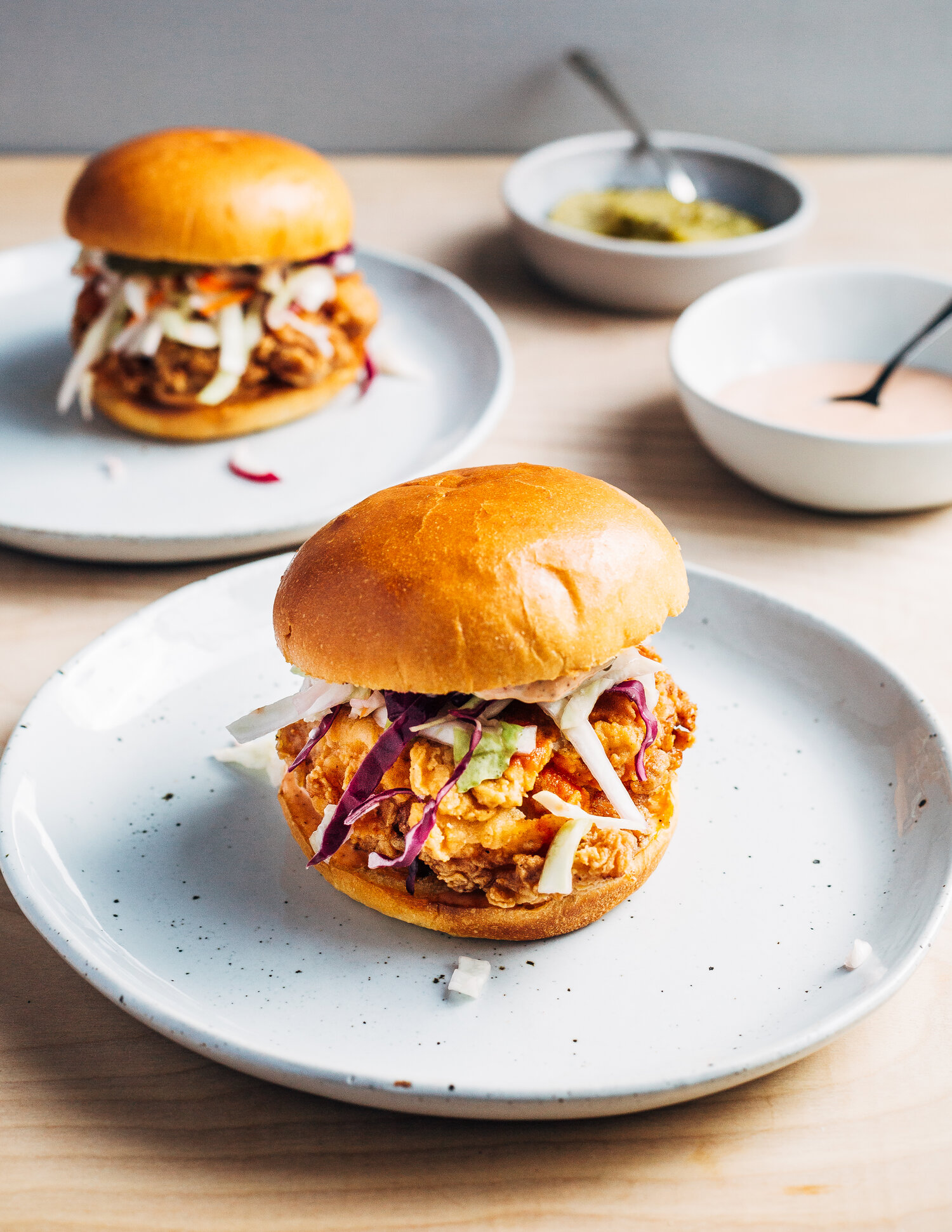 INGREDIENTS
Farmer Focus Boneless, Skinless Chicken Breast

Salt

Pepper
Spicy Mayo
1/2 cup mayo

1/4 teaspoon cayenne

1/2 teaspoon chili powder

2 tablespoons Franks hot sauce
Slaw
2 cups green cabbage

1/2 cup red cabbage (optional)

1 carrot, julienned

juice of 1 lime

1 tablespoon bread and butter pickle juice

1/4 teaspoon sea salt plus more to taste
Breading
Canola oil

1 cup all-purpose flour

3 tablespoons cornstarch

1 teaspoon ground cayenne

1/2 teaspoon garlic powder

1/2 teaspoon pepper

1 1/2 teaspoons sea salt

1 cup buttermilk

2 tablespoons hot sauce
---
FEATURED PRODUCTS
INSTRUCTIONS
Working ahead, slice the chicken into 4 1/2-ounce portions and sprinkle on both sides with sea salt and pepper. (Diagonal, across-the-grain cuts can help to thin out thicker sections of meat.)
Set chicken on the counter 30 minutes ahead to come to room temperature.
Prep the slaw by tossing to combine all ingredients and chill. For the mayo, stir to combine all ingredients, cover, and chill.
Heat oven the 200 degrees F and set a wire rack on a baking sheet inside.
Set a large cast iron skillet over medium heat. Fill skillet halfway with canola oil and heat to 350 degrees F.
In a wide, shallow bowl, stir to combine flour, cornstarch, spices, and sea salt. In a mixing bowl, stir buttermilk with the hot sauce.
To fry, dip the chicken breast in buttermilk, then dredge in flour on both sides, then dip in buttermilk again, and dredge again, shaking off excess batter. Carefully set the chicken in the hot oil. Working in batches of 3 – 4 at a time, fry the chicken, turning once, for 8 – 12 minutes total, or until an instant-read thermometer reads 365 degrees F. Keep cooked chicken on a baking sheet in the oven.
Serve fried chicken on toasted brioche buns with spicy mayo, slaw, and butter pickles.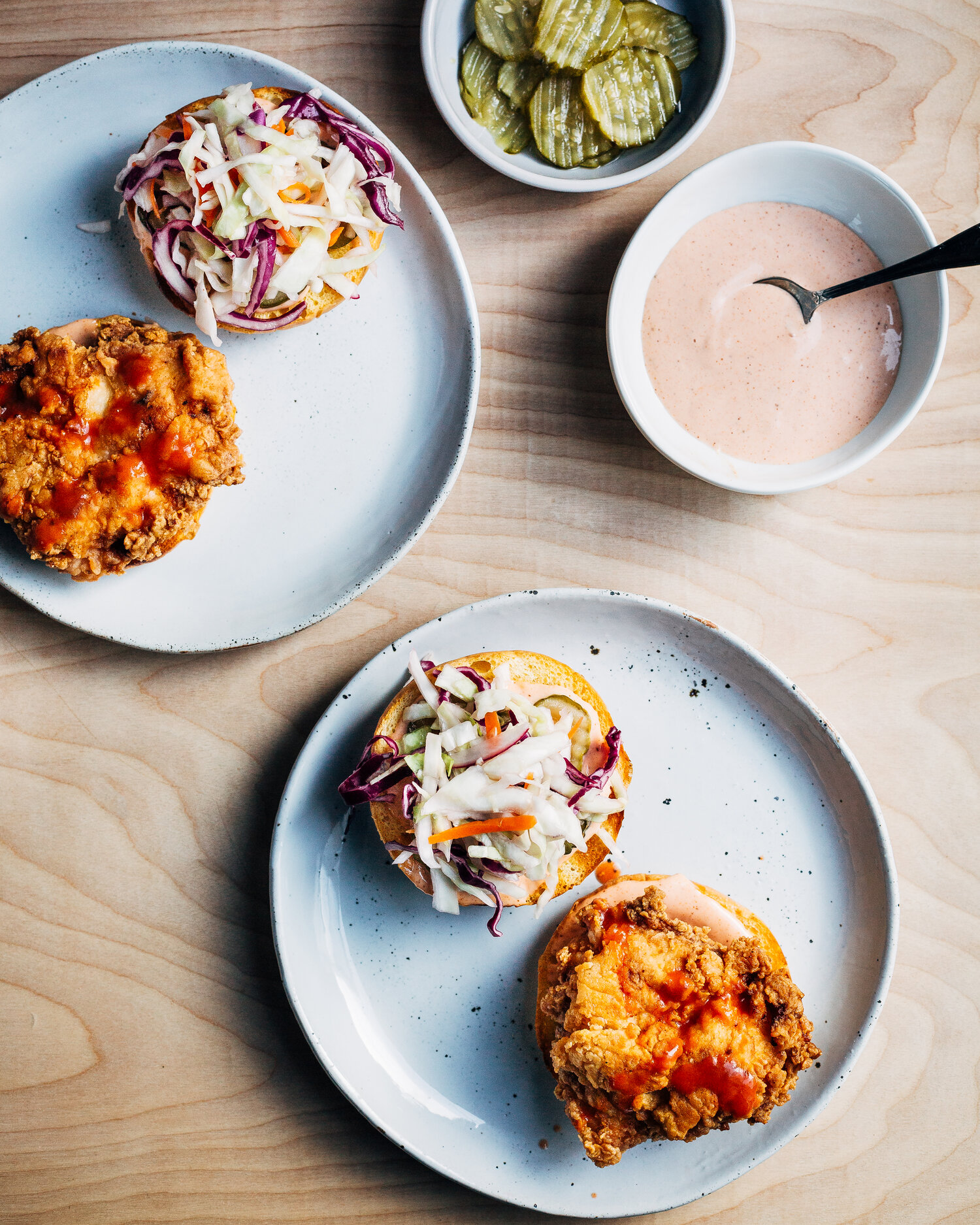 MORE FROM Brooklyn Supper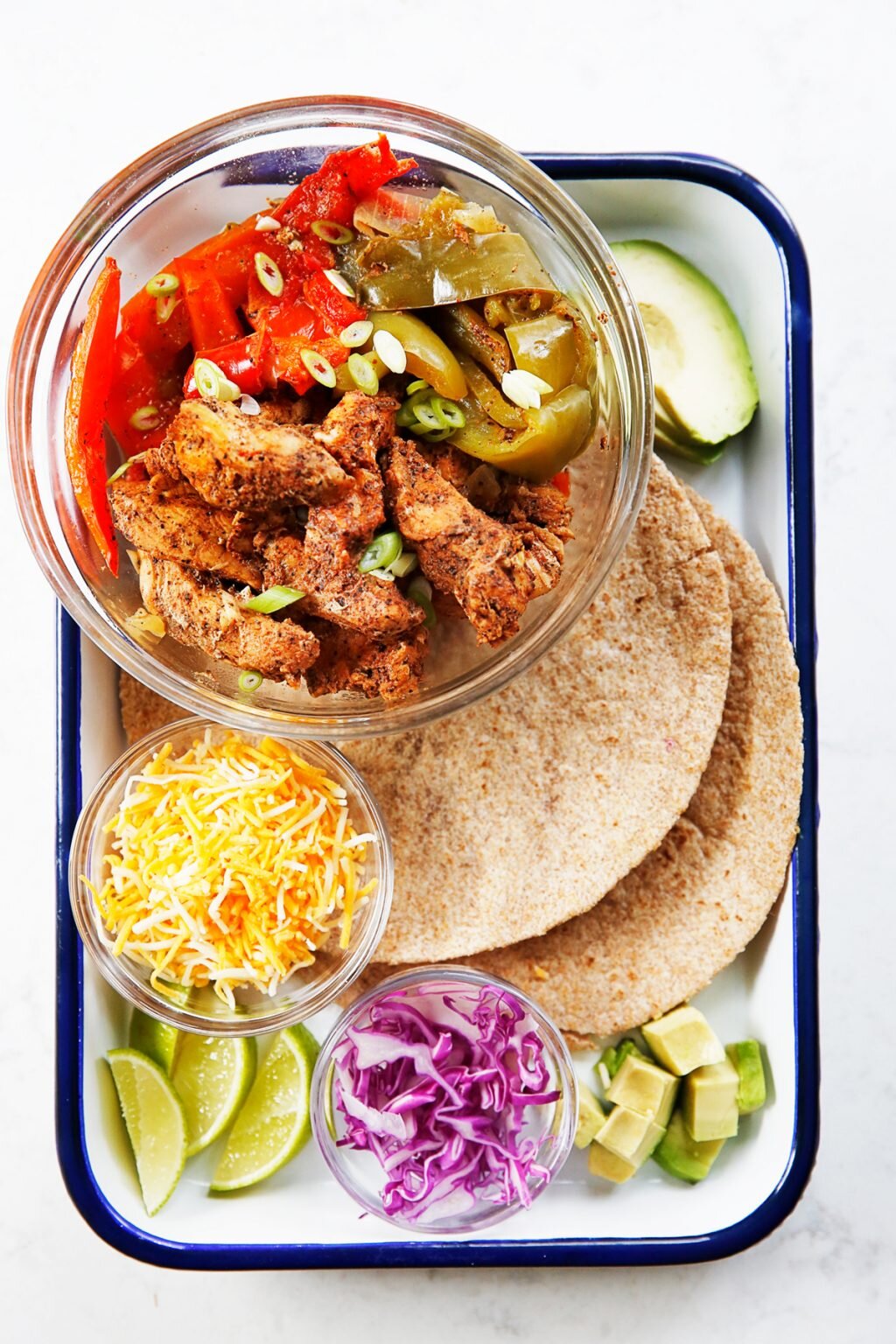 Developed by Lexi's Clean Kitchen exclusively for Farmer Focus! "Switch up taco night and make Instant Pot Chicken Fajitas your new go-to easy weeknight dinner. Simple to prepare by adding sliced chicken, peppers and onions to your pressure cooker and then cooking with the push of a button. It can even be optionally prepared ahead of time and stored in the freezer. Serve with all your favorite fajita fixin's!"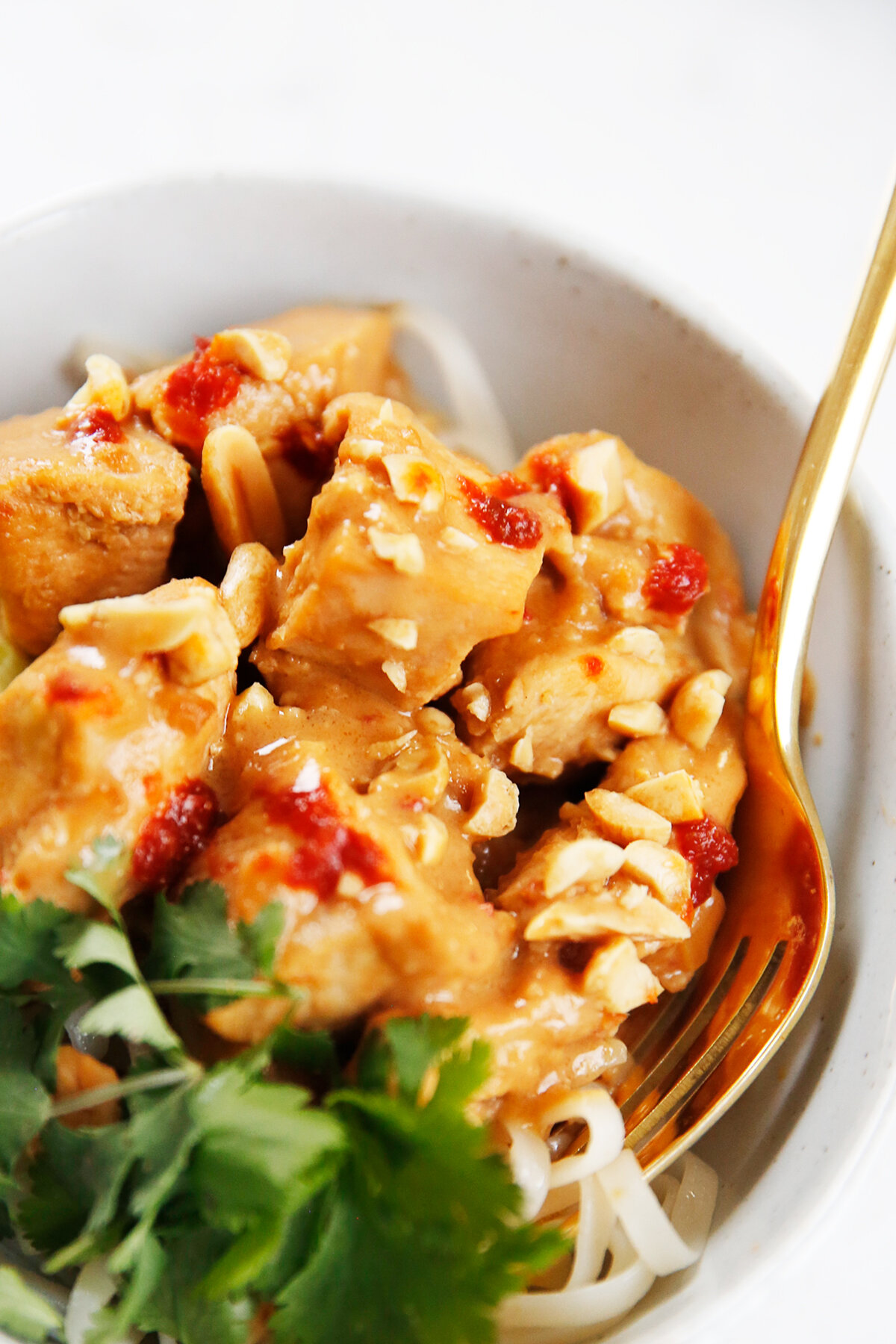 Developed by Lexi's Clean Kitchen exclusively for Farmer Focus! "When you are looking for a quick and delicious meal, Thai Peanut Chicken is the perfect dinner to serve up! Using just a few pantry staples, this creamy chicken dish is a must make dish. It's also gluten and dairy-free."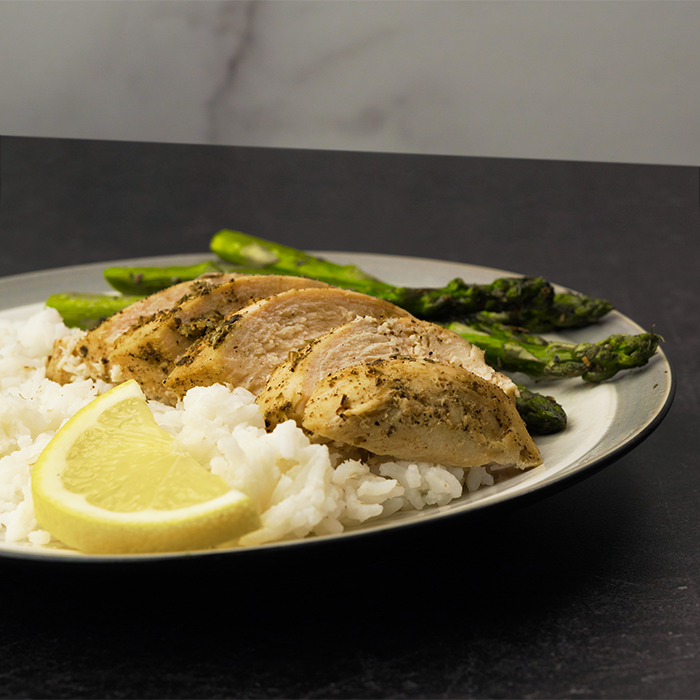 A Farmer Focus Simple Recipe!