Farmer Focus Chicken Stroganoff
Serves: up to 6 | Cooking time: 30 minutes
INGREDIENTS
1 pound Farmer Focus Ground Chicken

2 tablespoons extra virgin olive oil

1 tablespoon dried thyme leaves

2 1/2 teaspoons smoked paprika

1 1/2 teaspoons garlic powder

1/2 teaspoon kosher salt

1/2 teaspoon ground black pepper

16 ounces cremini mushrooms, sliced

2 tablespoons all-purpose flour

3 cups unsalted chicken stock

8 ounces whole wheat egg noodles

1/2 cup 2% Greek yogurt or sour cream

Chopped fresh parsley
---
FEATURED PRODUCTS
INSTRUCTIONS
1.In a large, deep skillet or a dutch oven with a tight-fitting lid, heat the olive oil over medium. Once hot, add the ground Farmer Focus chicken, thyme, smoked paprika, garlic powder, salt, and pepper.
2. Continue to cook, breaking up the meat with a spoon, until it is fully browned on all sides, 3 to 4 minutes. The internal temperature should be at least 165 degrees F.
3. Add the sliced mushrooms. Continue to cook until the mushrooms begin to soften, about 5 to 6 minutes. Sprinkle the flour over the top, then stir so that it coats the chicken and mushrooms.
Add about one-third of the chicken stock.
4. Stir and work the flour and any browned bits off of the bottom of the pan.
5. Add the rest of the stock and the egg noodles and cover the pan.
6.Bring the liquid to a boil, then immediately remove the lid and stir the pan. Re-cover, then reduce the heat to a low simmer.
7. Let simmer until the noodles are al dente and most of the liquid is absorbed, about 7 minutes, stirring the noodles and replacing the lid every few minutes. If at any point the liquid drops below a gentle simmer, increase the heat slightly.
8. Once the noodles are tender, remove the pan from the heat and let sit 1 minute to cool slightly.
Stir in the room-temperature Greek yogurt or sour cream.
9. Taste and adjust seasonings as desired. Sprinkle with fresh parsley and serve hot.
MORE FROM Farmer Focus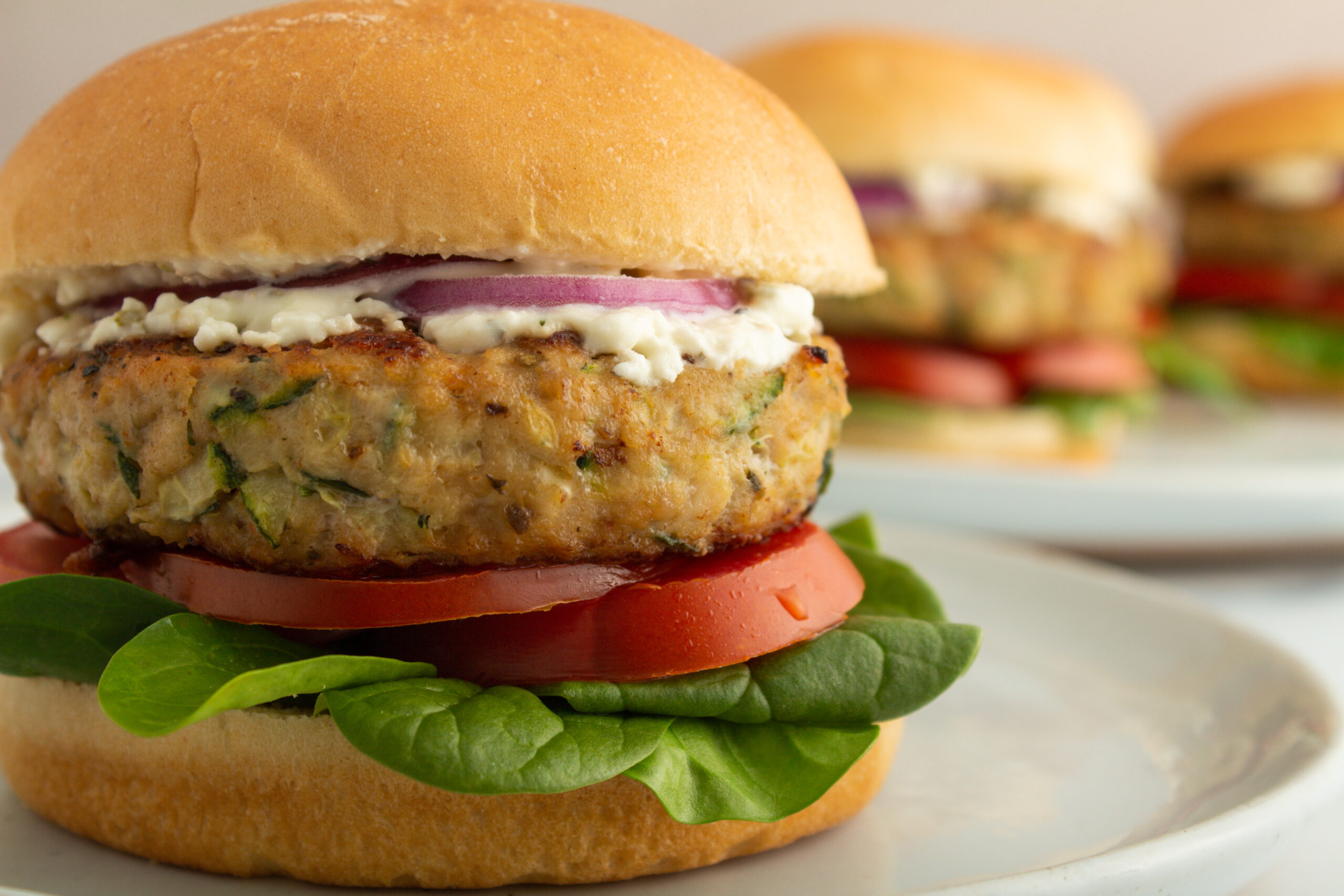 Our butcher-style ground chicken blend offers a light take on hearty meals like burgers without sacrificing the burger taste and satisfaction.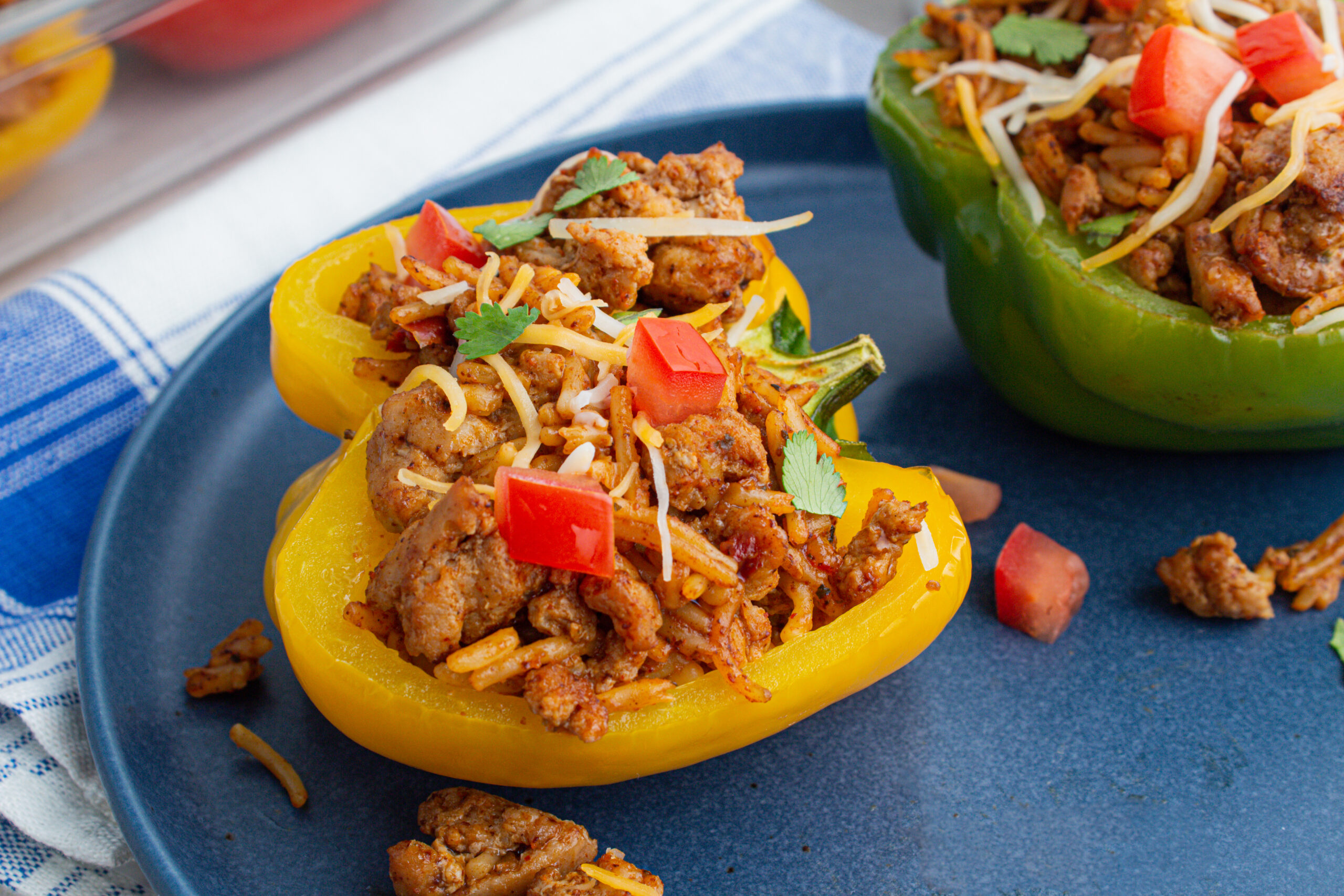 Taco Tuesday just leveled up! Enjoy our flavorful ground chicken and fresh veggies with every bite of these Chicken Taco Stuffed Peppers.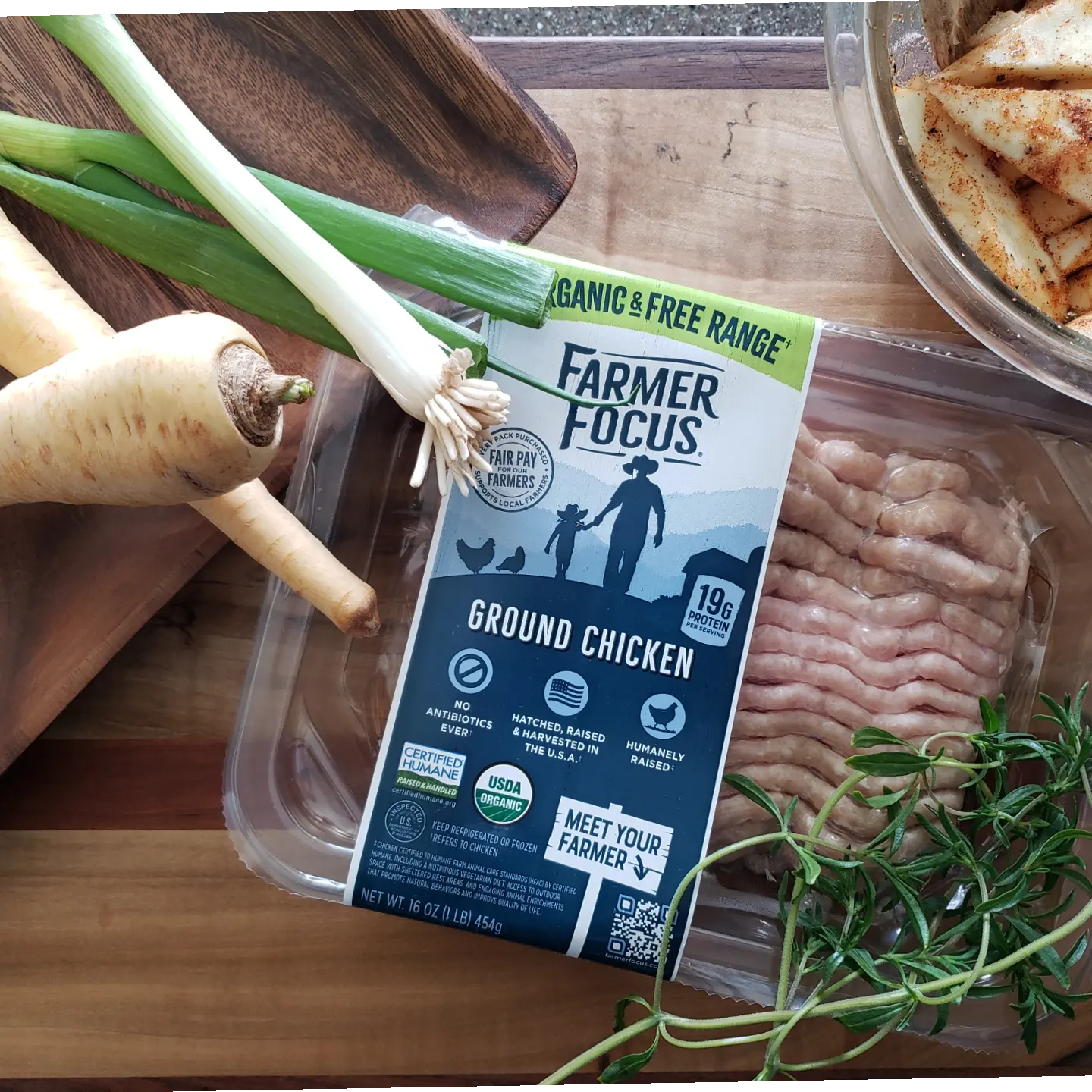 Farmer Focus Organic Ground Chicken is perfect for a flavorful chicken burger! You'll have a golden, crisp look on each side of your burger patty that will lend to the perfect texture for your first bite and a great base for your favorite toppings.