Cranberry Chicken
Serves: up to 6 | Cooking time: 25 minutes
A Farmer Focus Simple Recipe!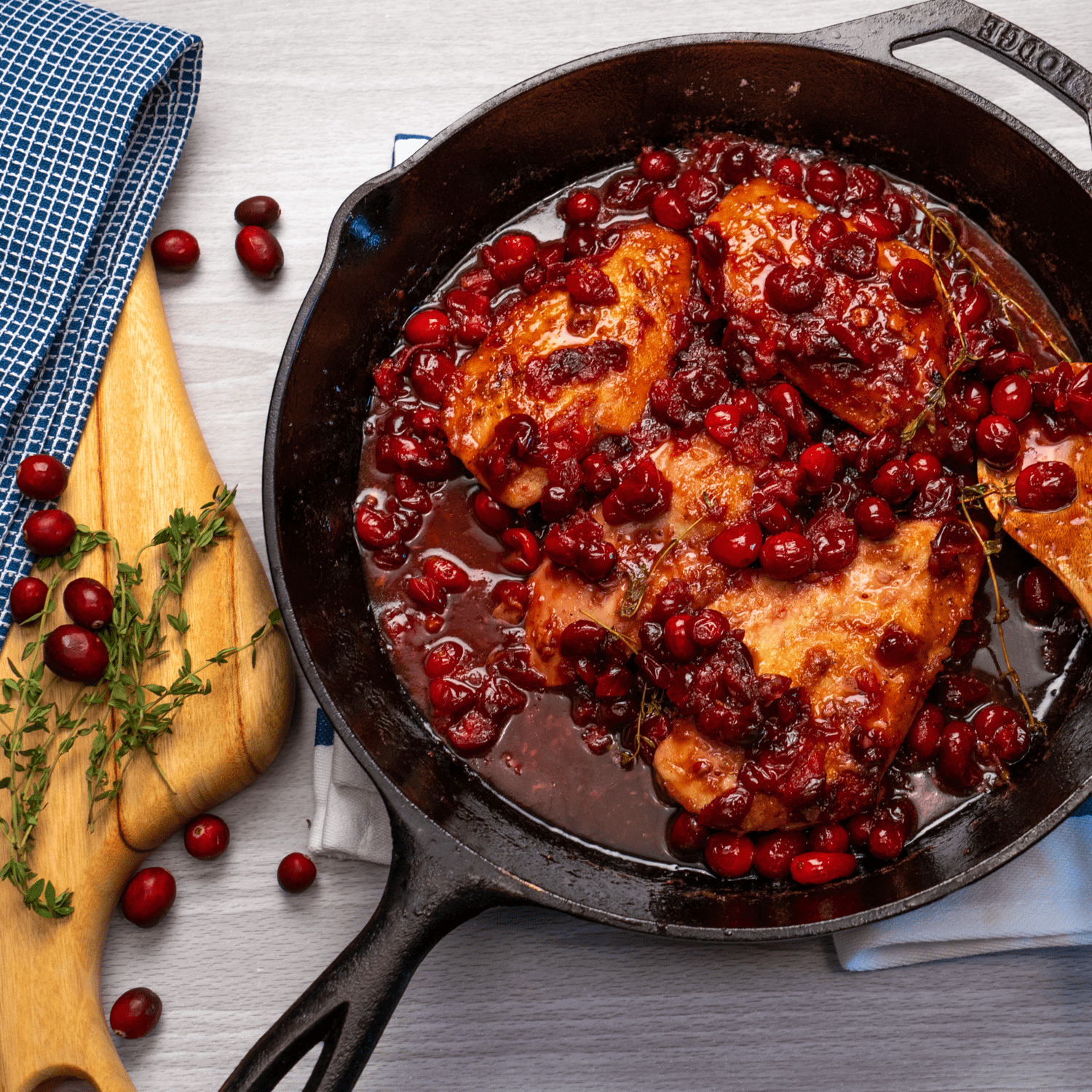 INGREDIENTS
2 Farmer Focus Boneless Skinless Chicken Breasts

1/2 cup all-purpose flour

1/2 tsp black pepper

1/2 tsp cayenne pepper

3 tbsp butter

1 cup water

8-12 oz cranberries fresh or frozen

1/2 cup brown sugar

1/4 tsp nutmeg

1 tbsp red wine vinegar

2 sprigs fresh thyme

Salt to taste
---
FEATURED PRODUCTS
INSTRUCTIONS
To start, open your package of Farmer Focus Boneless Skinless Chicken Breasts and cut each piece in half lengthwise to create 4 evenly-sized filets, or use Farmer Focus Thin Sliced Boneless Skinless Chicken Breasts.

In a shallow bowl, whisk together all of the dredge ingredients: flour, black pepper, and cayenne pepper. Coat both sides of chicken filets with this mixture and set them aside on a plate.

In a large pan, melt the butter and then add the coated chicken filets. Lightly brown the chicken on both sides before removing and setting them aside.

In the same pan, add water, cranberries, brown sugar, nutmeg, and red wine vinegar. Cook the cranberry mixture over medium heat until the cranberries begin to burst.

Add the chicken filets back to the pan, along with the thyme sprigs, and simmer for 20-25 minutes. While it simmers, occasionally coat the chicken with the sauce and lightly smash the cranberries to release more flavor. Continue to cook until the chicken has reached 165˚F at its center and the sauce has reduced.

Garnish the finished filets with fresh thyme and serve with rice and your favorite sides.
MORE FROM Farmer Focus Recipes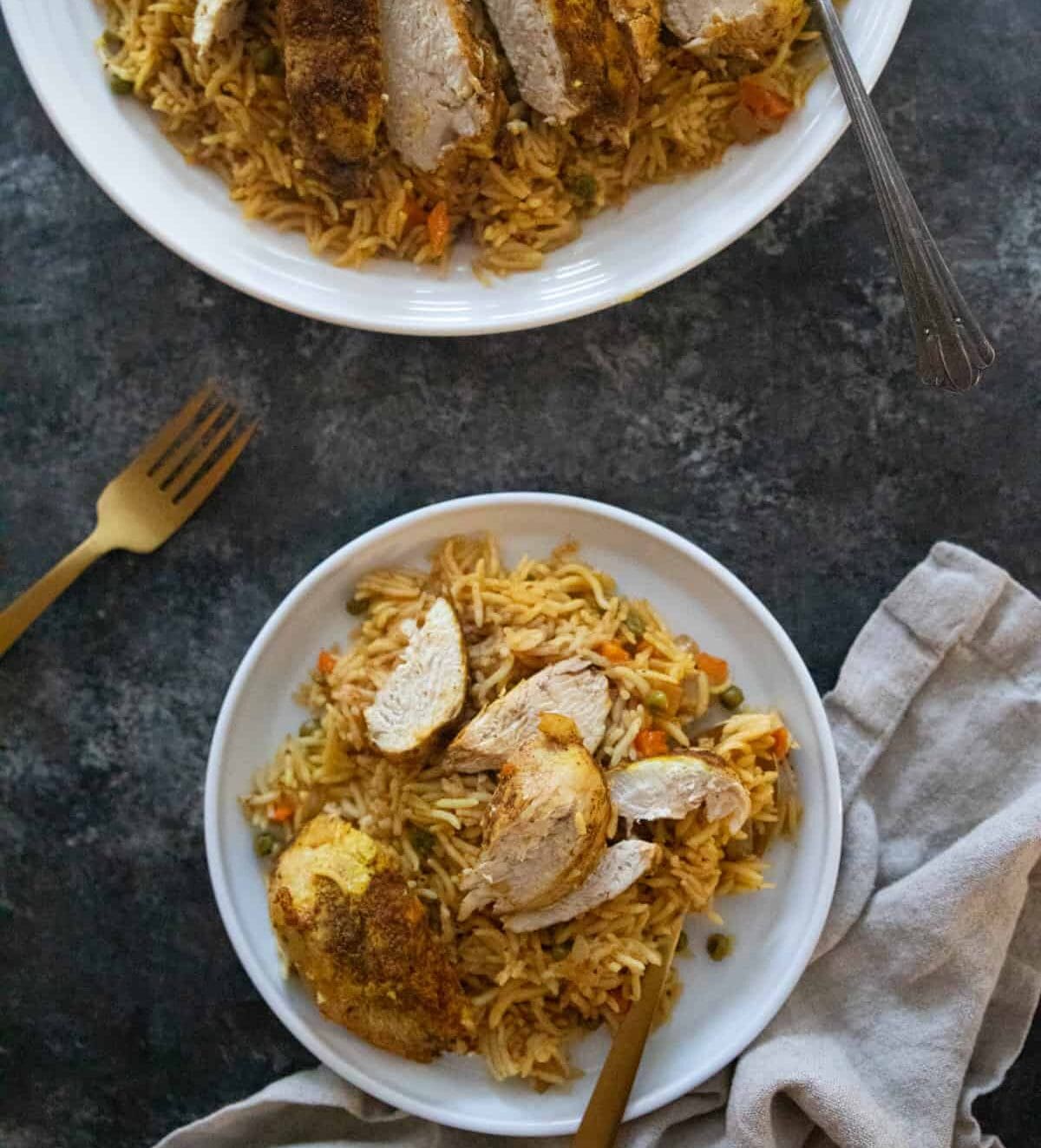 Made in Partnership with Unicorns In The Kitchen Celebrate Ramadan and Eid with Halal Certified chicken from Farmer Focus. "This Middle Eastern one-pan chicken and rice recipe is one of our family favorites. The chicken is seasoned with warm spices, and the rice is fluffy and tender."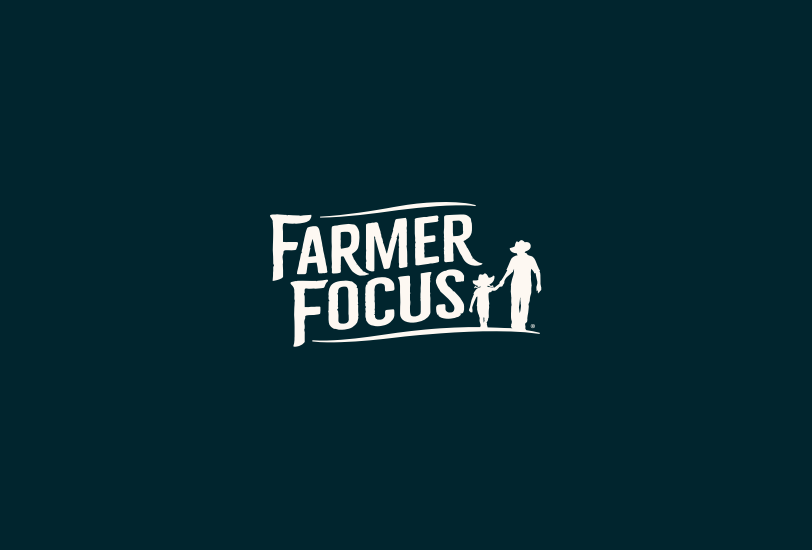 Step up Game Day with high-quality ingredients like Farmer Focus Organic Chicken Breast, Niman Ranch© Bacon, and Organic Valley©. This dip has just the right amount of heat paired with a cool ranch finish. Need some inspiration for what to dip in your dip? We've got you covered. baby carrots celery Siete© tortilla chips *gluten-free Crackers baguette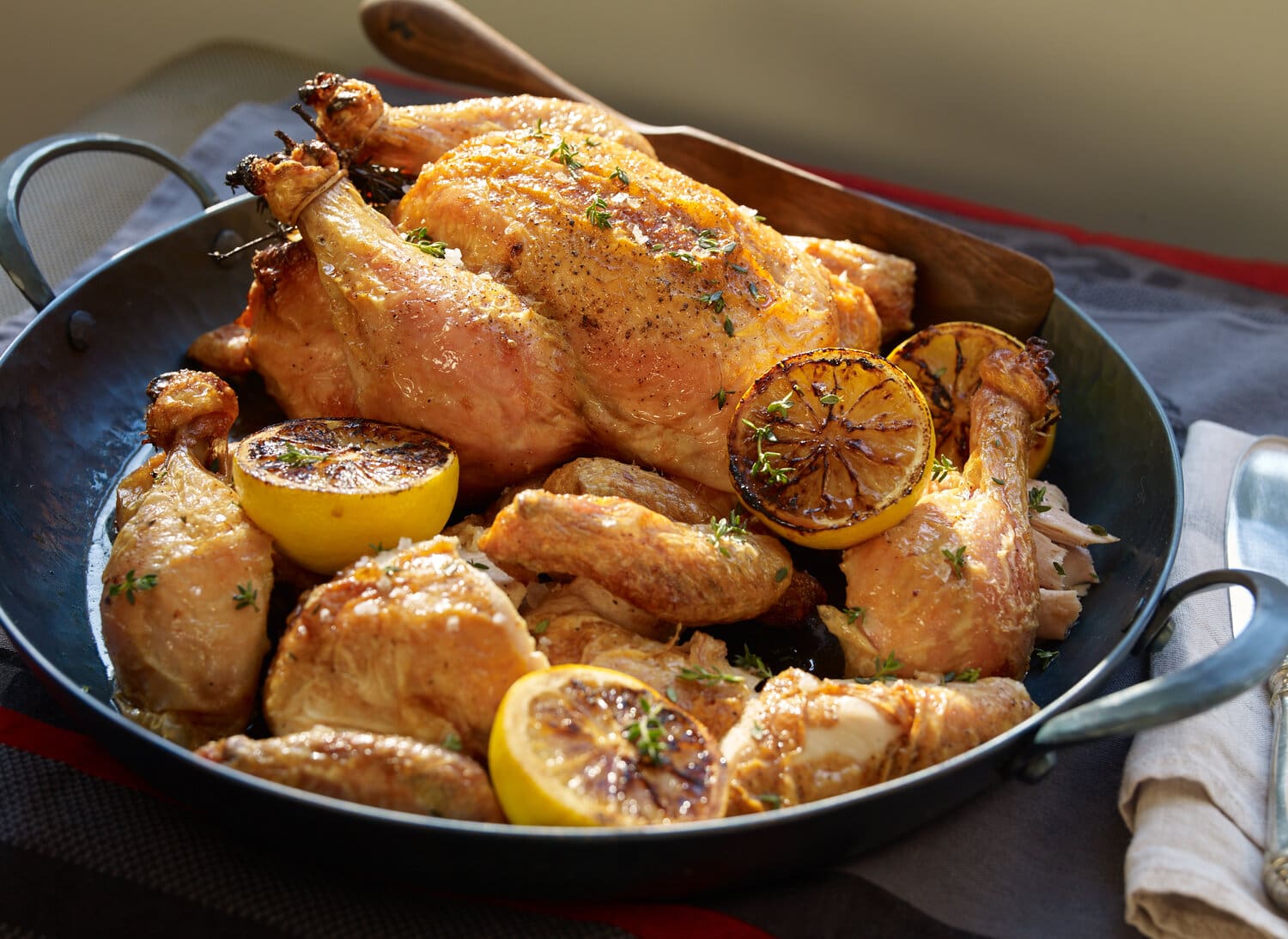 Recipe developed by Chef Michael Symon exclusively for Farmer Focus! Print Recipe