Chicken Thighs with Mushrooms & Olives
Serves: up to 4 | Cooking time: 40 minutes
Mediterranean with a rich, savory, & tangy sauce.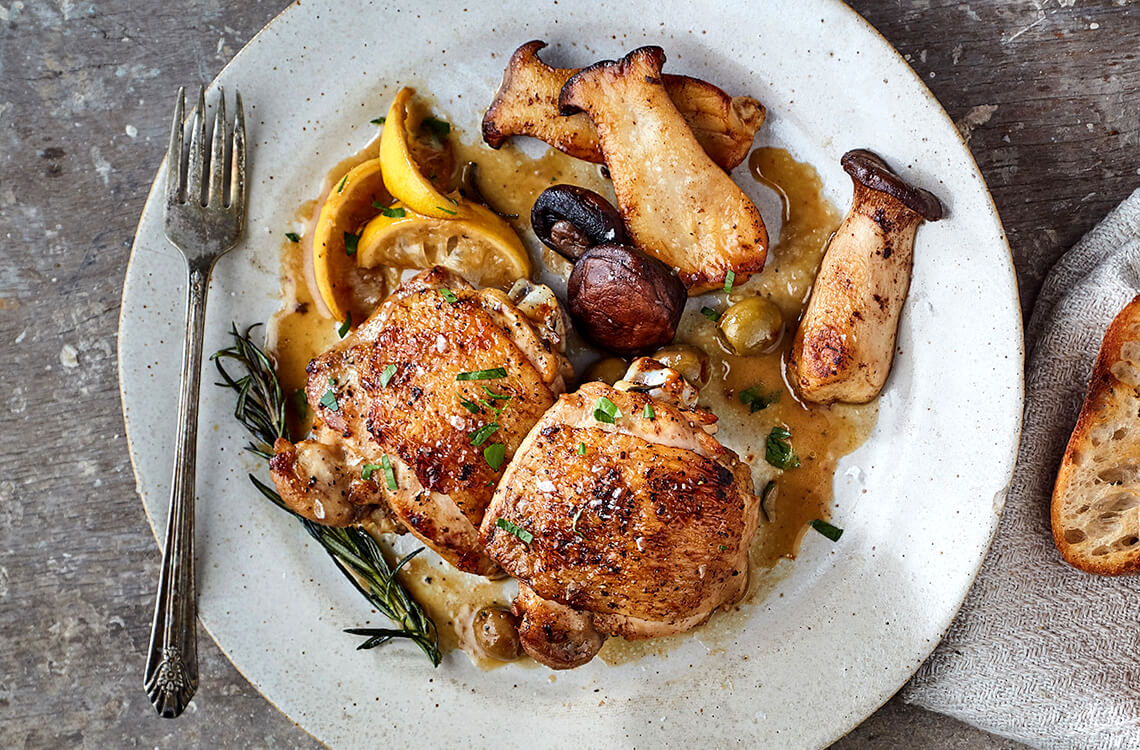 INGREDIENTS
2 packages SVO Farmer Focus Chicken Thighs – 8 pieces

2 tablespoons unsalted butter

1 slice pancetta, diced, roughly 1/4 cup

Salt and fresh ground pepper

1 cup mushrooms, sliced

4 lemon slices, thin

1/3 cup green olives, pitted

2 sprigs of rosemary

1/2 cup dry white wine
---
FEATURED PRODUCTS
INSTRUCTIONS
Preheat oven to 400º and place a rack in the center of it. In an oven-safe pan over medium heat, melt the butter and sauté the pancetta until crisp. Remove the pieces to a small bowl.
Season the chicken with salt and pepper, and sauté skin side down until nicely browned, 4 or 5 minutes.
Spoon off excess fat leaving 1 tablespoon in the pan; turn the chicken, add the mushrooms, olives, rosemary sprigs, and the reserved pancetta.
Toss them in the oil and add the wine. Shake the pan, put it in the oven for 10 minutes, add the lemon slices, stir and continue to roast until the chicken is cooked through to 165º for 15 minutes.
MORE FROM Farmer Focus Recipes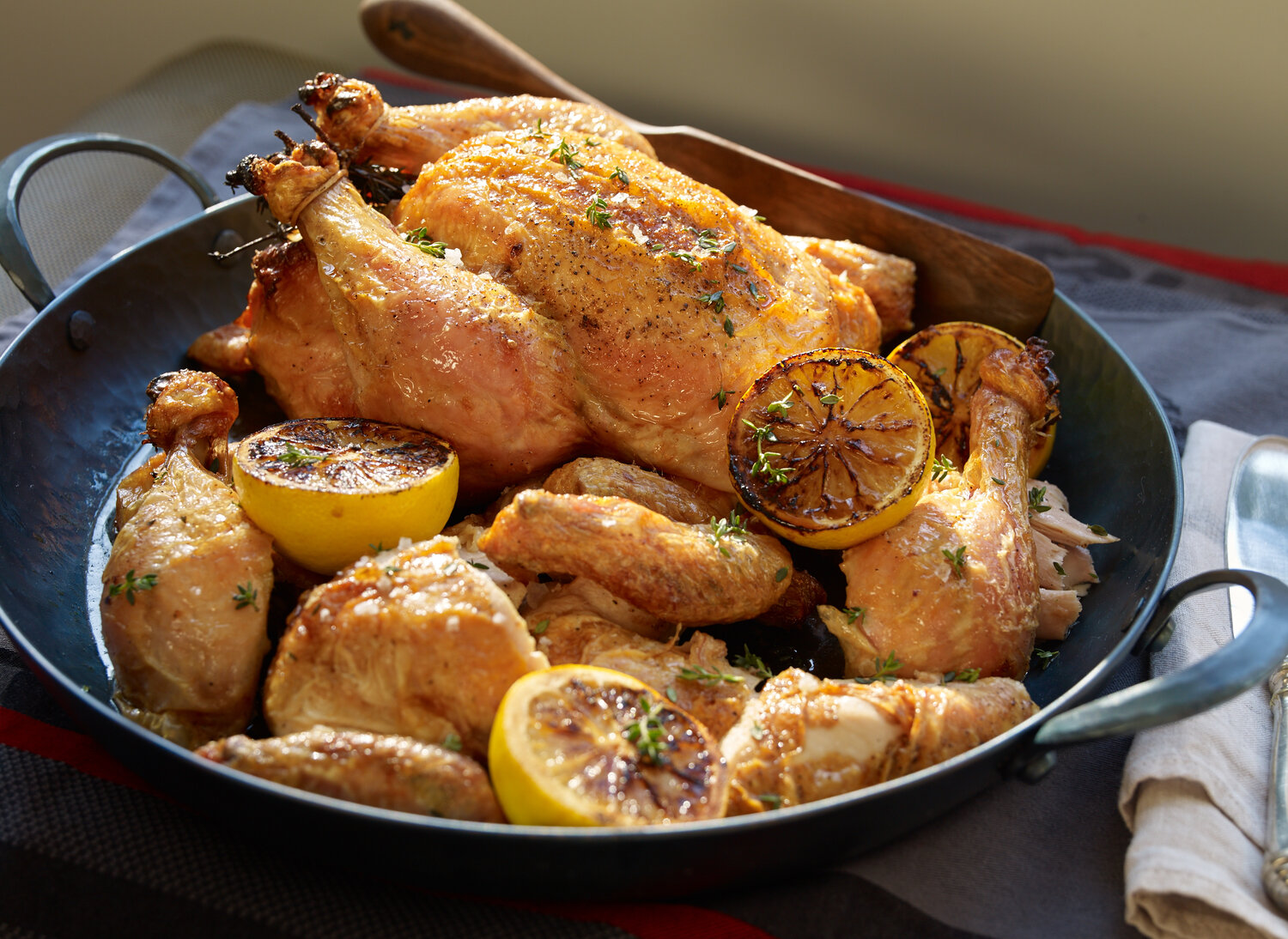 Recipe developed by Chef Michael Symon exclusively for Farmer Focus! Print Recipe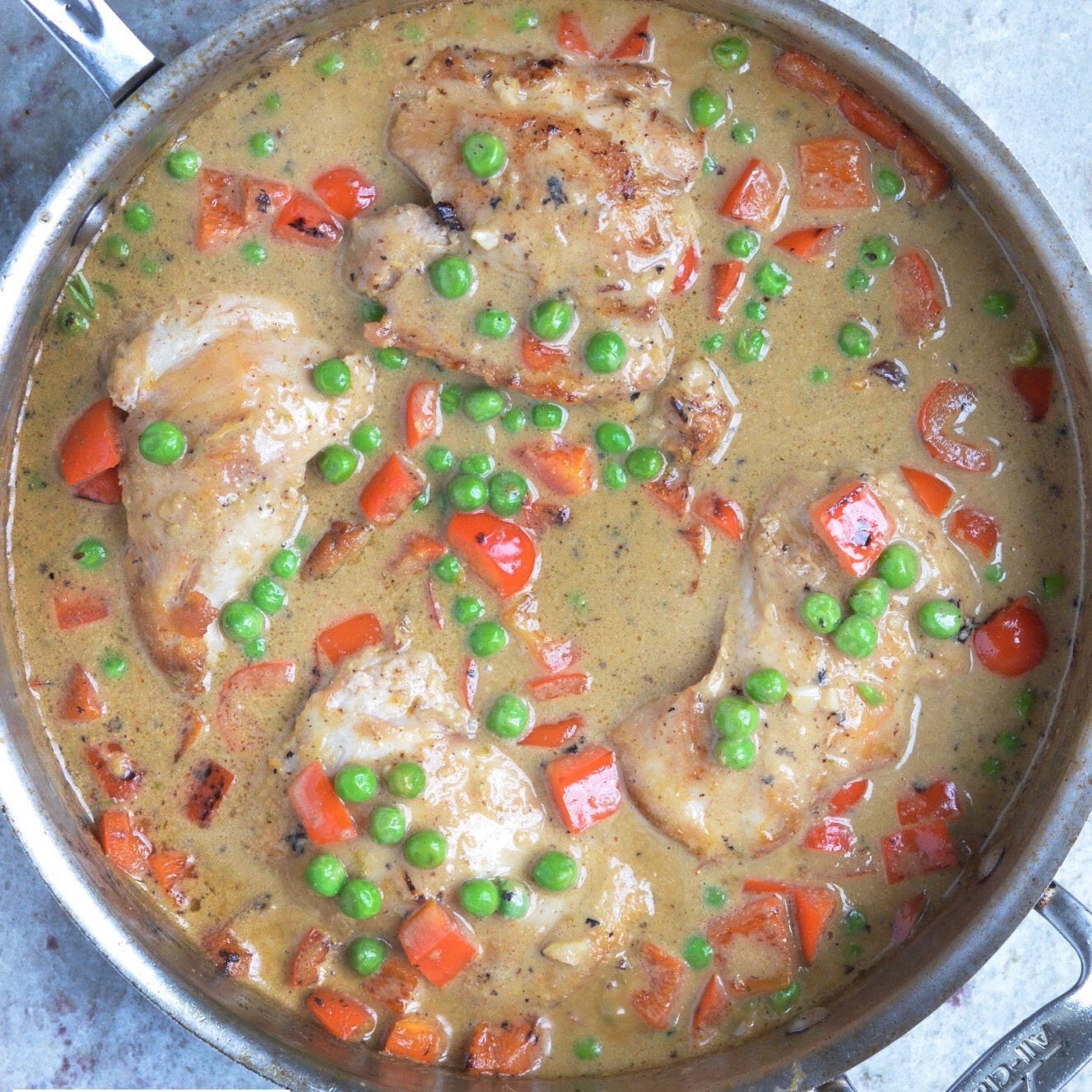 Developed by Lisa Leake exclusively for Farmer Focus! "Easy one-dish dinner that's allergy-friendly! It's dairy-free and, if you use gluten-free soy sauce, also gluten-free. Plus, you can make it all in one pan, and it's great leftover."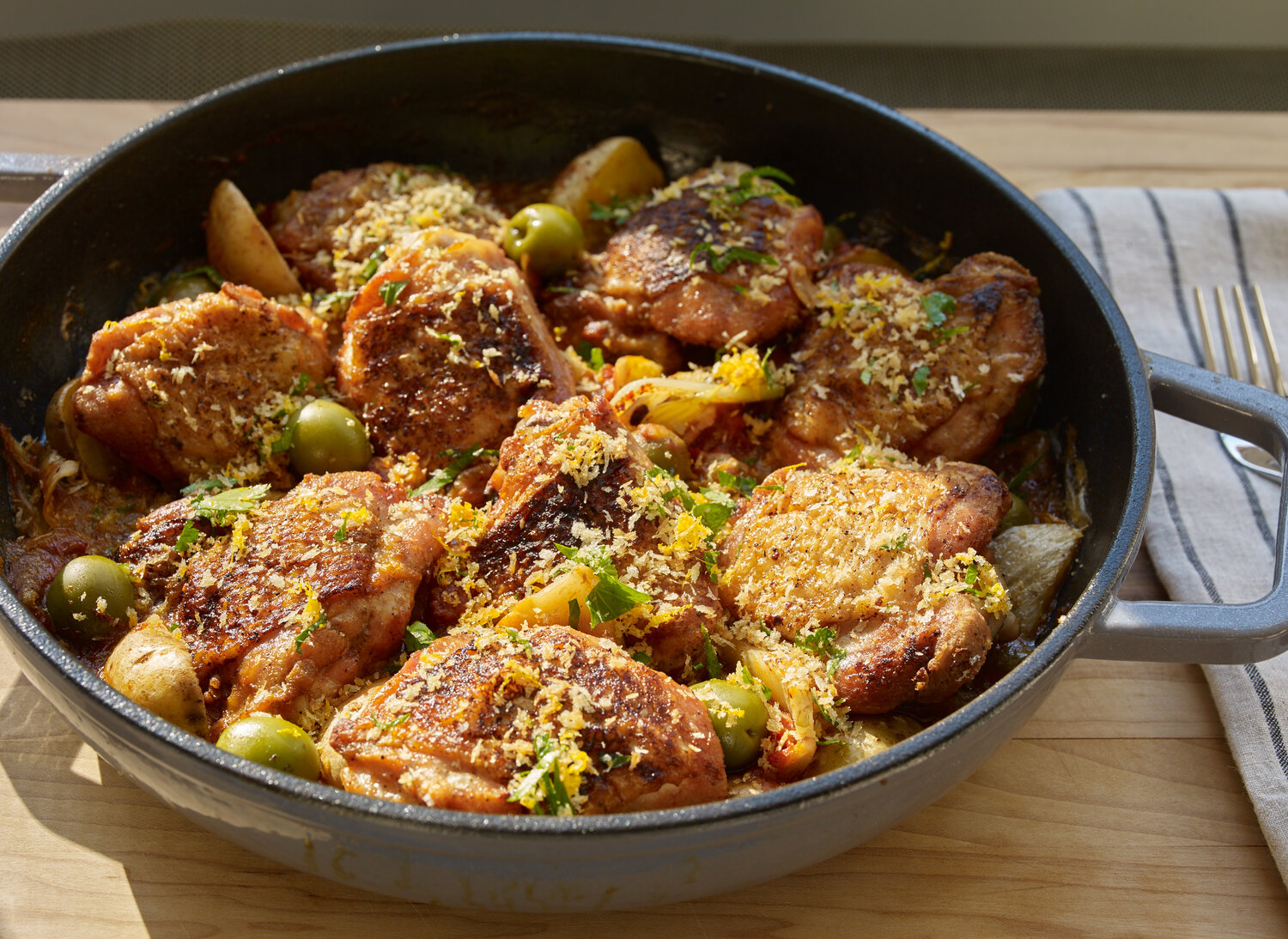 Recipe developed by Chef Michael Symon exclusively for Farmer Focus! Print Recipe