Chicken Milanese with Tomato and Peach Salad
Serves: up to 4 | Cooking time: 40 minutes
Recipe developed by Chef Michael Symon exclusively for Farmer Focus!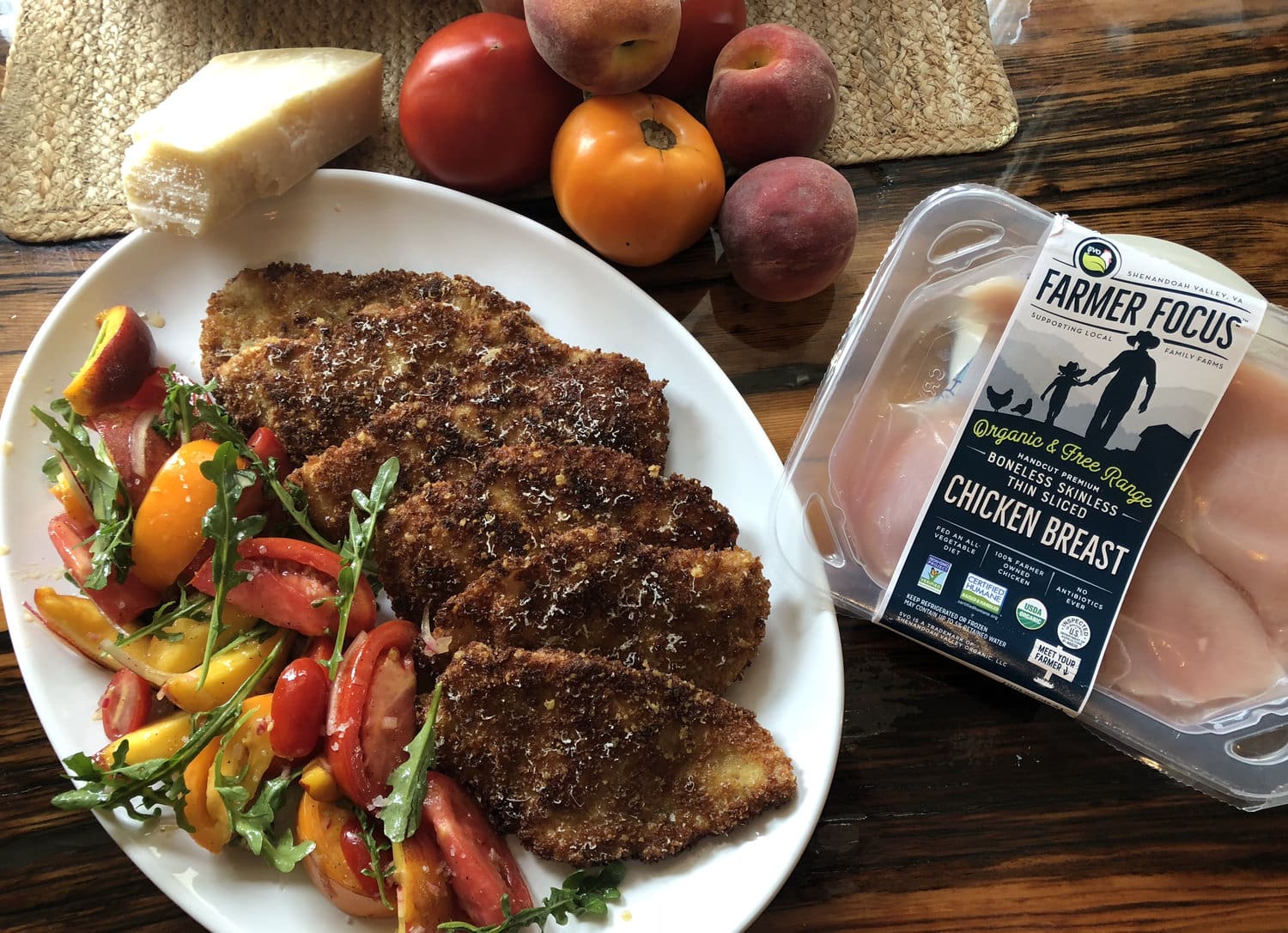 INGREDIENTS
Olive oil

Kosher salt and freshly ground black pepper

6 Farmer Focus Thin-Sliced Boneless-Skinless Chicken Breasts

1/2 cup flour

3 large eggs, beaten

2 cup panko breadcrumbs

1 cup freshly grated parmesan cheese

2 beefsteak tomatoes, cut in to 8 wedges

2 peaches, cut in to 8 wedges

3 Tbsp. red wine vinegar

1 tsp. Dijon mustard

1/2 T Honey

2 Tbsp. Minced red onion

1 clove garlic, smashed

2-3 cups arugula
---
FEATURED PRODUCTS
INSTRUCTIONS
Place a large sauté pan over medium-high heat.

Season the chicken and the flour with salt and pepper. Mix together the panko breadcrumbs and Parmesan.

Begin breading the chicken by dredging it in the flour, then the egg, then the breadcrumb mixture, shaking off any excess in between.

Add 1/4 cup olive oil to the hot pan followed by 2-3 pieces of chicken. Cook until golden brown and crisp on both sides and the chicken is cooked through then remove to a draining rack while you repeat with the remaining chicken. Add more olive oil to the pan as necessary.

In a mixing bowl whisk together the red wine vinegar, Dijon, honey, and red onion. Slowly drizzle in 1/2 cup olive oil then season with salt and pepper. Gently fold in the tomatoes and let them marinate for 10 minutes. After 10 minutes, mix in the peaches and arugula.

To serve, shingle the chicken down on side of a platter. Spoon the salad down the other side.
MORE FROM Farmer Focus Recipes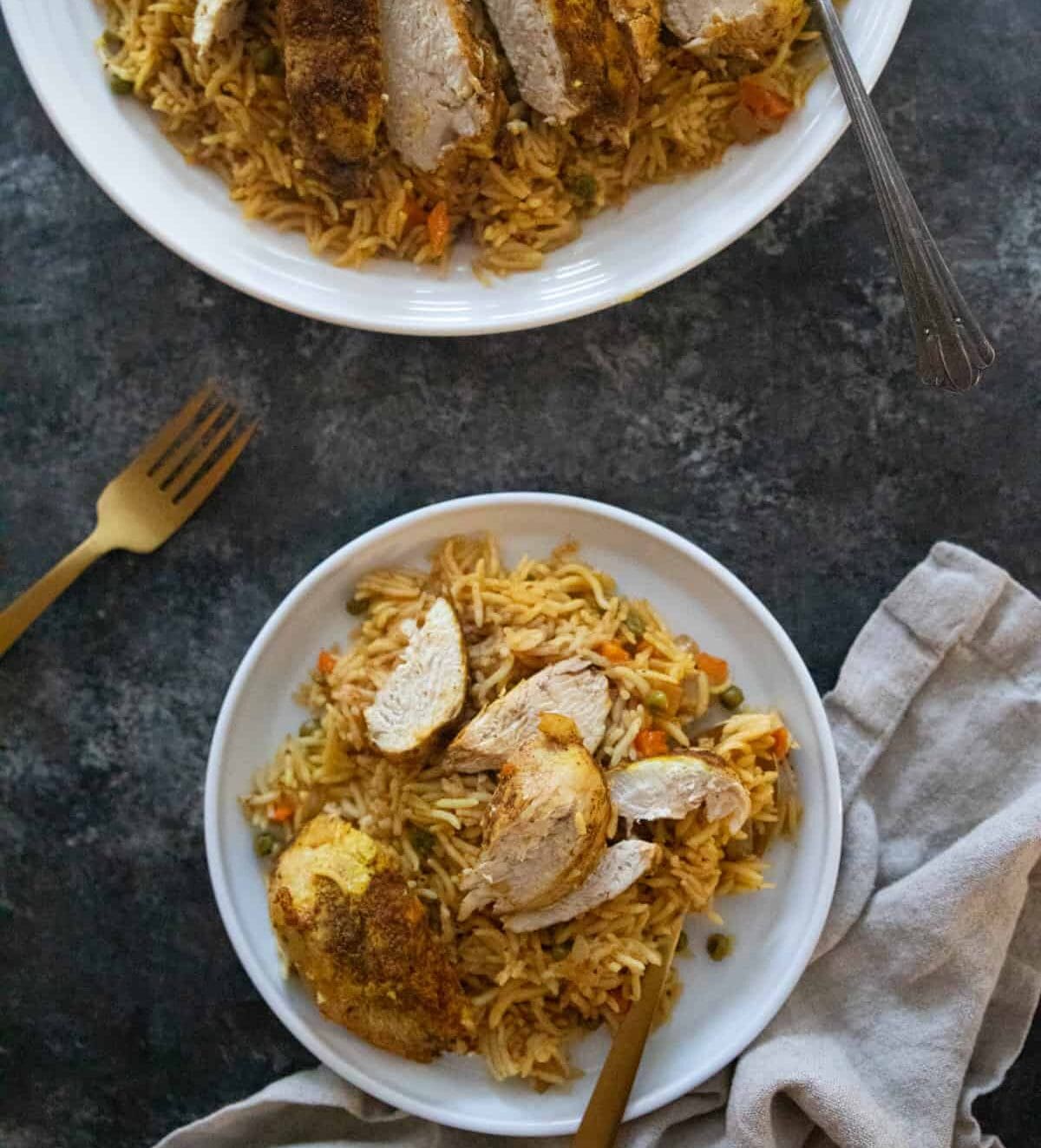 Made in Partnership with Unicorns In The Kitchen Celebrate Ramadan and Eid with Halal Certified chicken from Farmer Focus. "This Middle Eastern one-pan chicken and rice recipe is one of our family favorites. The chicken is seasoned with warm spices, and the rice is fluffy and tender."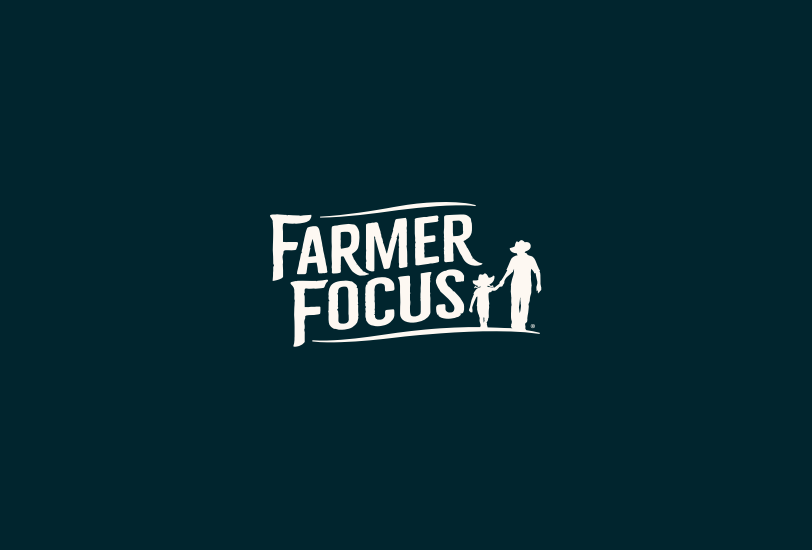 Step up Game Day with high-quality ingredients like Farmer Focus Organic Chicken Breast, Niman Ranch© Bacon, and Organic Valley©. This dip has just the right amount of heat paired with a cool ranch finish. Need some inspiration for what to dip in your dip? We've got you covered. baby carrots celery Siete© tortilla chips *gluten-free Crackers baguette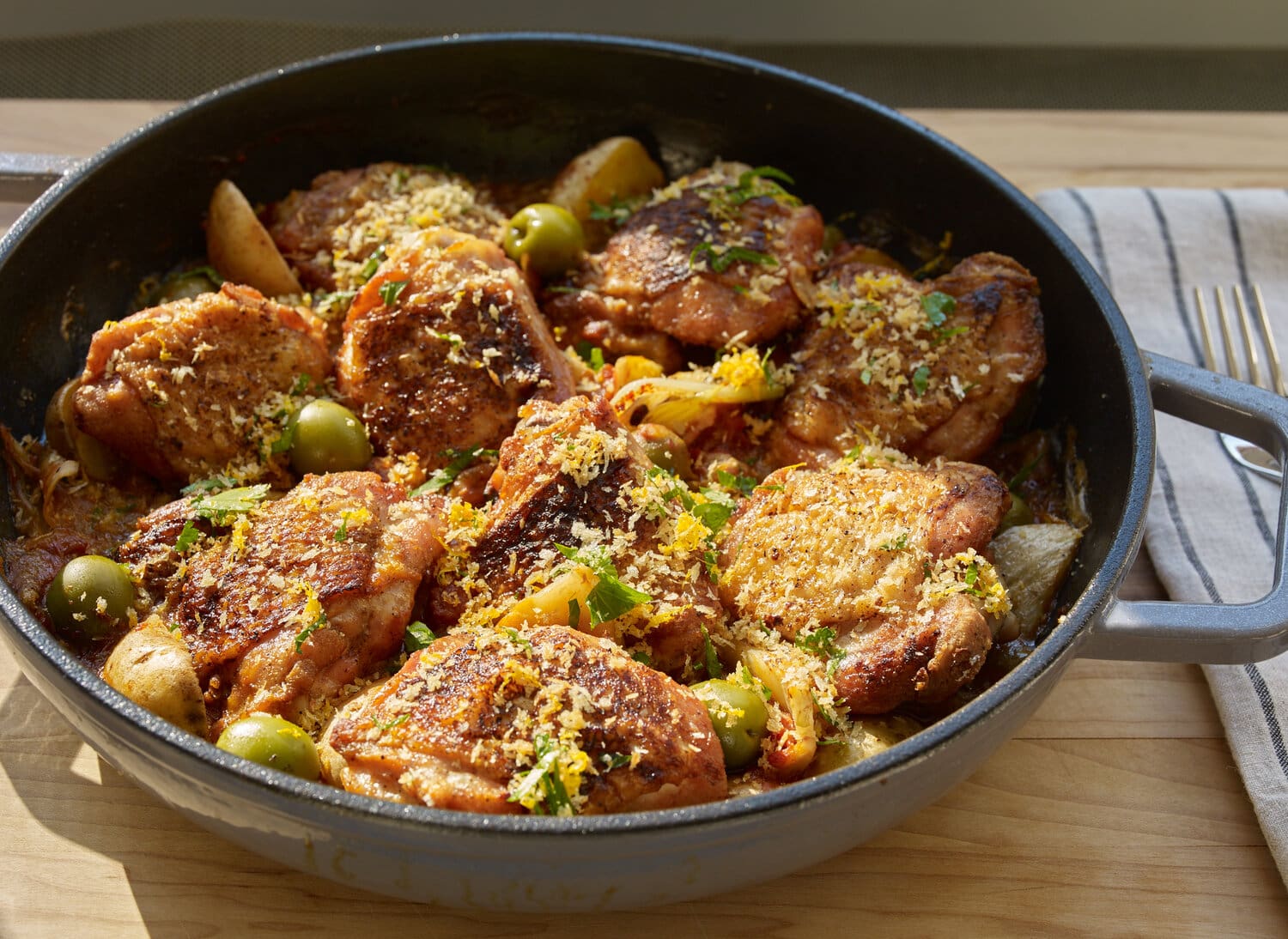 Recipe developed by Chef Michael Symon exclusively for Farmer Focus! Print Recipe