Chicken Curry
Serves: up to 4 | Cooking time: 40 minutes
Developed by Brooklyn Supper, exclusively for Farmer Focus!
"Cool fall nights have me thinking about big flavors and classic comfort, and chicken curry hits both marks."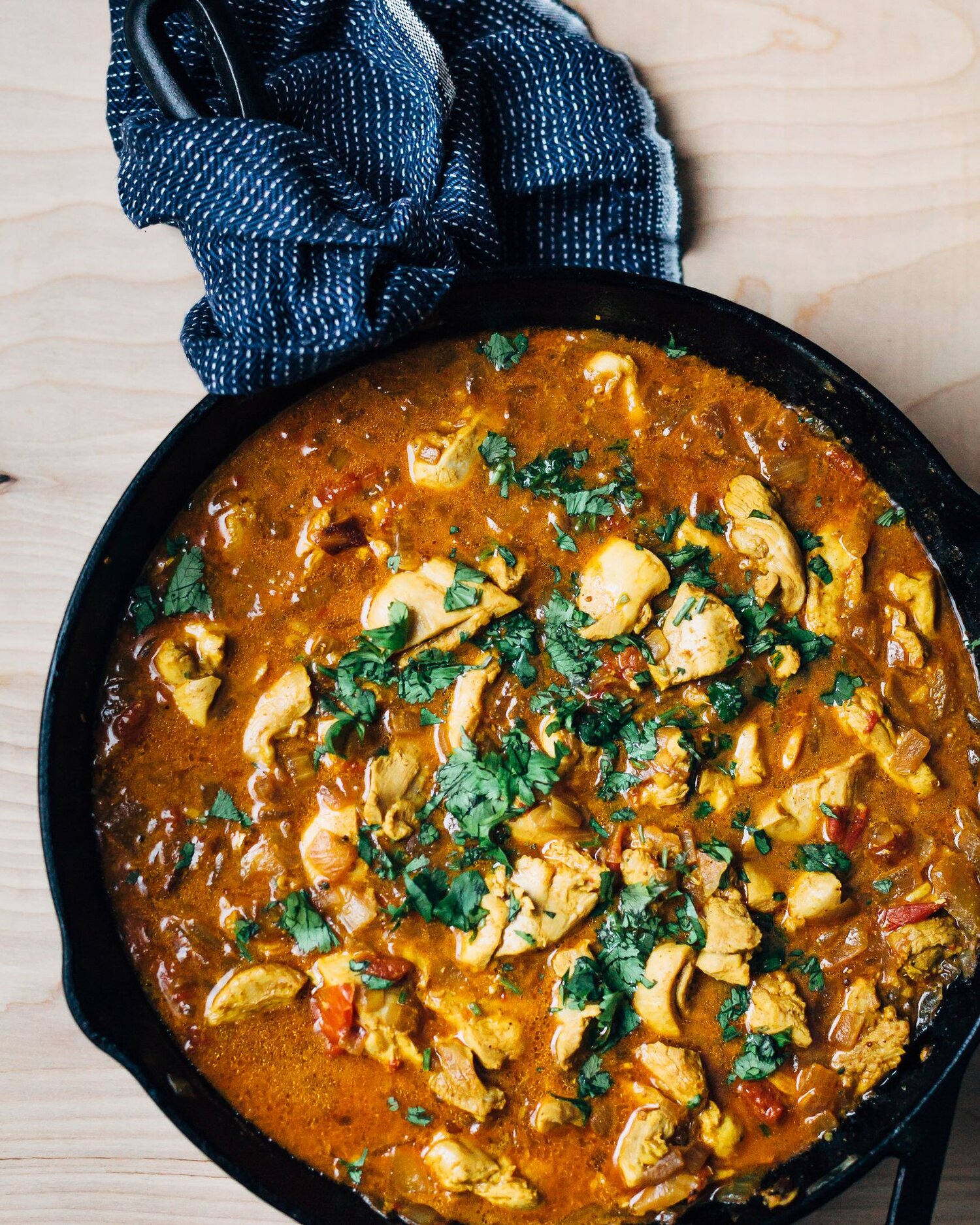 INGREDIENTS
1 pack Farmer Focus boneless, skinless chicken thighs, cut into 1-inch cubes

1 teaspoon sea salt

2 tablespoons grated fresh ginger

4 cloves garlic, minced

1/2 cup plain yogurt

2 tablespoons canola oil

2 yellow onions, diced

4 medium tomatoes, chopped

1 teaspoon ground cinnamon

1 teaspoon ground cumin

1 teaspoon garam masala

1/2 teaspoon ground coriander

1/2 teaspoon ground turmeric

1/2 teaspoon chili powder

1/2 cup chicken stock, plus more as needed

Green onions, cilantro, and fresh lemon to serve
---
FEATURED PRODUCTS
INSTRUCTIONS
Working ahead, toss chicken with salt, half the garlic and ginger, and the yogurt. Cover and set in the fridge for up to 24 hours.

Set a large skillet over medium heat. Add the oil and then the onions. Cook 20 minutes, stirring often.

Add remaining garlic and ginger and cook 3 minutes more.

Add tomatoes and cook 5 minutes.

Fold in the spices and the chicken and yogurt mixture, stirring well.

Add the stock, cover, and cook 15 – 20 minutes.

Add a splash more water or stock as needed. Add sea salt to taste.

Serve curry over rice. Garnish with sliced green onions, cilantro leaves, and a squeeze of lemon.

This recipe can easily be doubled to feed a crowd.
MORE FROM Brooklyn Supper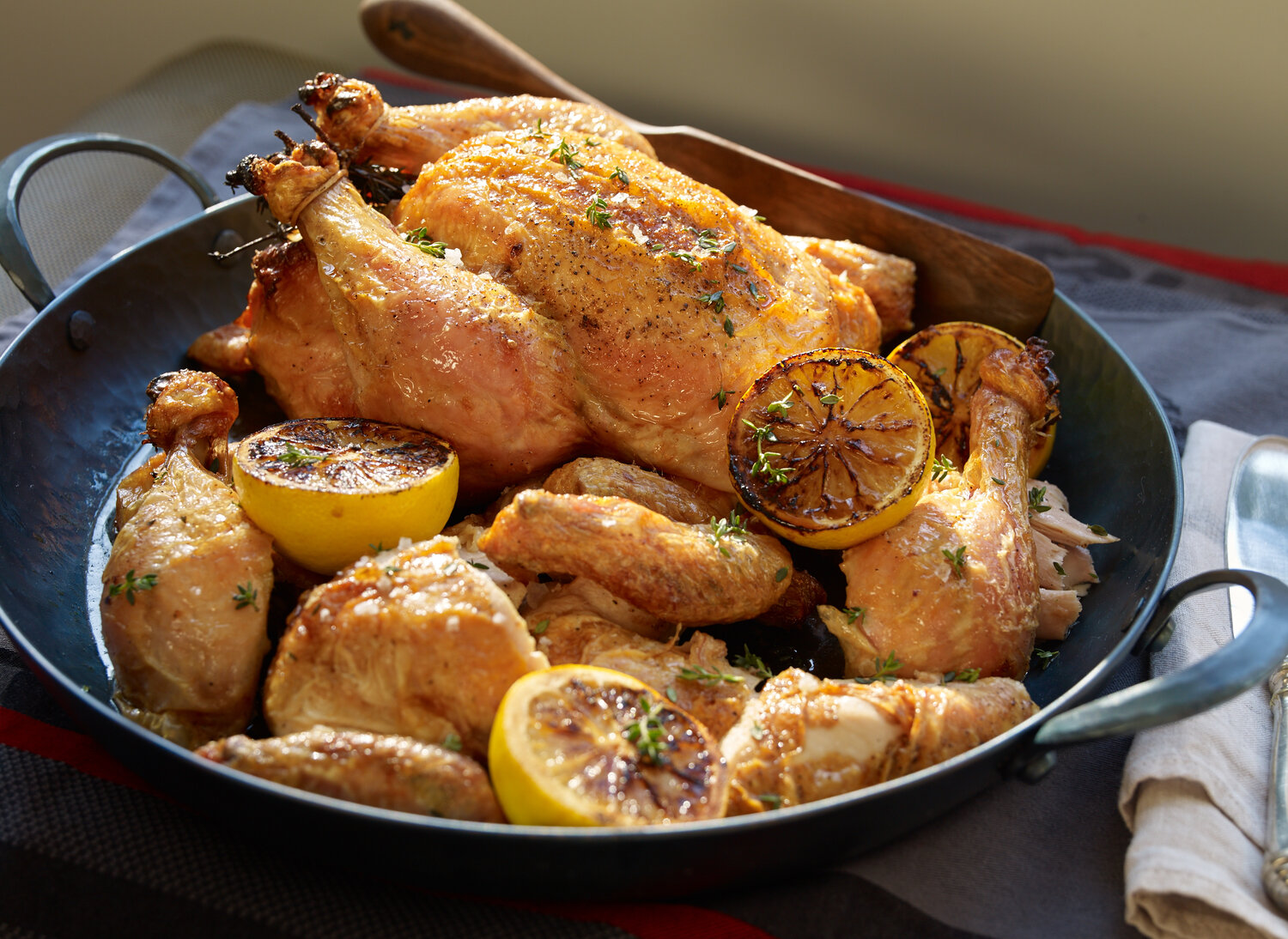 Recipe developed by Chef Michael Symon exclusively for Farmer Focus! Print Recipe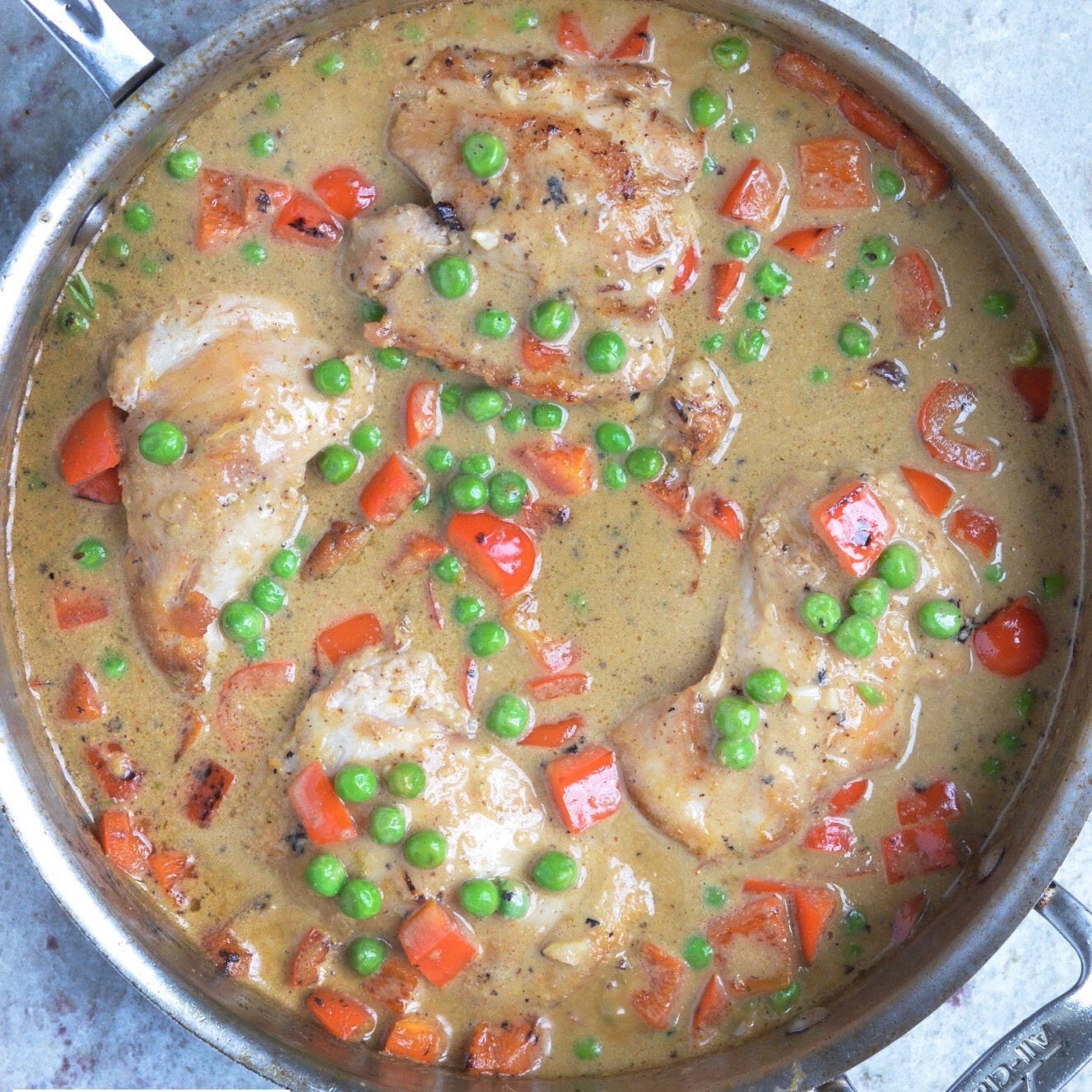 Developed by Lisa Leake exclusively for Farmer Focus! "Easy one-dish dinner that's allergy-friendly! It's dairy-free and, if you use gluten-free soy sauce, also gluten-free. Plus, you can make it all in one pan, and it's great leftover."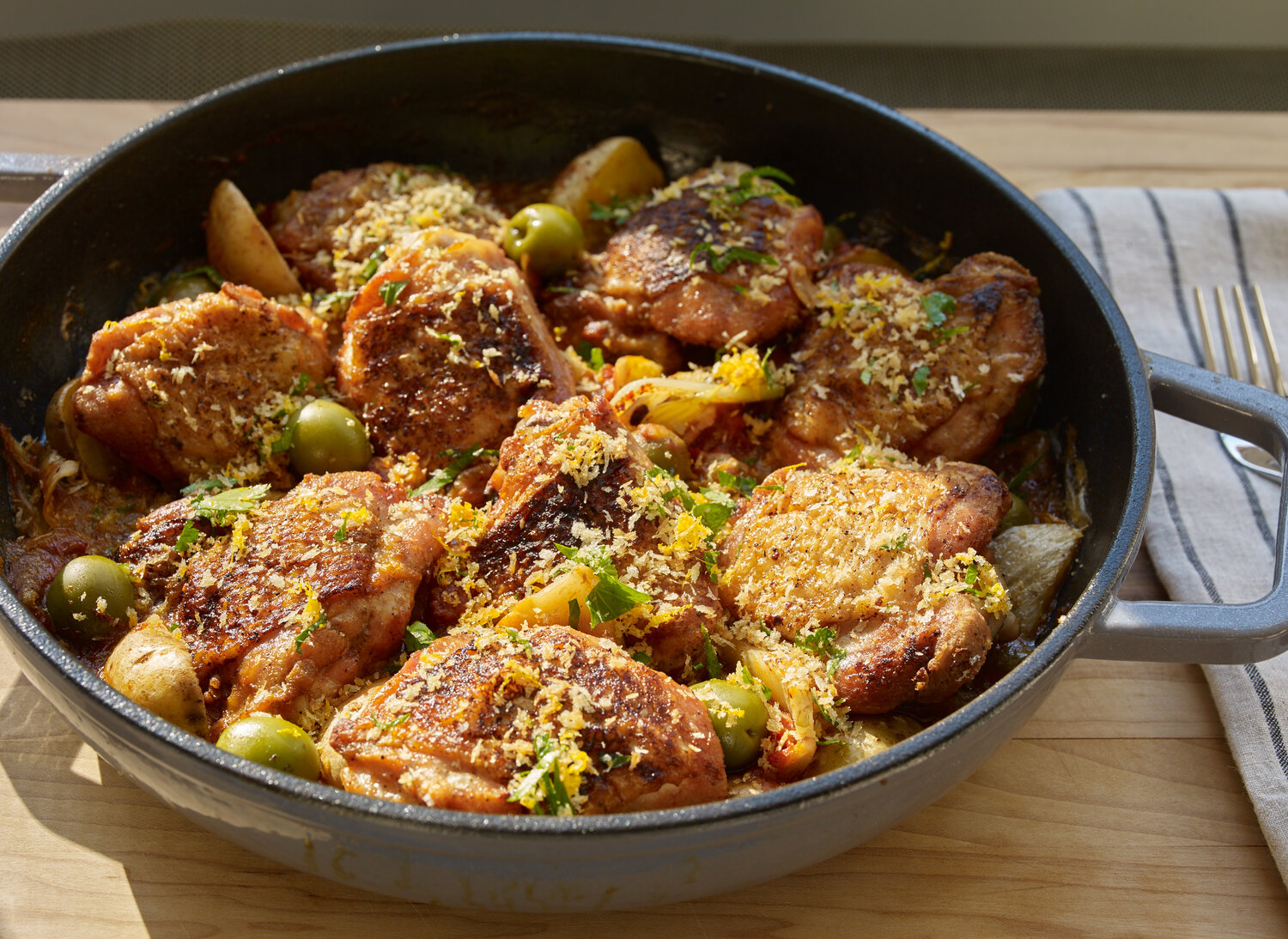 Recipe developed by Chef Michael Symon exclusively for Farmer Focus! Print Recipe