Chicken Curry
Serves: up to 4 | Cooking time: 40 minutes
Developed by Brooklyn Supper, exclusively for Farmer Focus!
"Cool fall nights have me thinking about big flavors and classic comfort, and chicken curry hits both marks."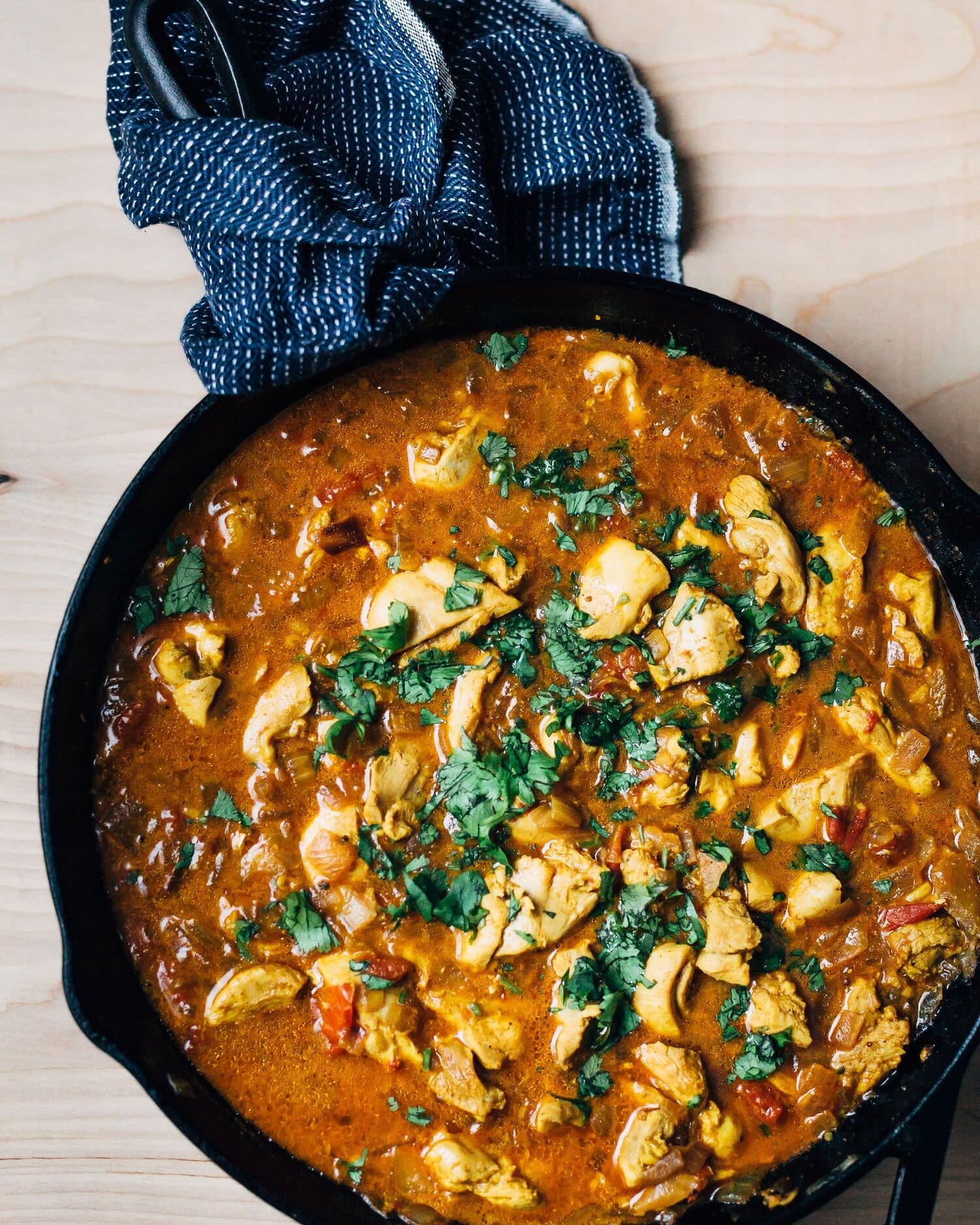 INGREDIENTS
1 pack Farmer Focus boneless, skinless chicken thighs, cut into 1-inch cubes

1 teaspoon sea salt

2 tablespoons grated fresh ginger

4 cloves garlic, minced

1/2 cup plain yogurt

2 tablespoons canola oil

2 yellow onions, diced

4 medium tomatoes, chopped

1 teaspoon ground cinnamon

1 teaspoon ground cumin

1 teaspoon garam masala

1/2 teaspoon ground coriander

1/2 teaspoon ground turmeric

1/2 teaspoon chili powder

1/2 cup chicken stock, plus more as needed

Green onions, cilantro, and fresh lemon to serve
---
FEATURED PRODUCTS
INSTRUCTIONS
Working ahead, toss chicken with salt, half the garlic and ginger, and the yogurt. Cover and set in the fridge for up to 24 hours.

Set a large skillet over medium heat. Add the oil and then the onions. Cook 20 minutes, stirring often.

Add remaining garlic and ginger and cook 3 minutes more.

Add tomatoes and cook 5 minutes.

Fold in the spices and the chicken and yogurt mixture, stirring well.

Add the stock, cover, and cook 15 – 20 minutes.

Add a splash more water or stock as needed. Add sea salt to taste.

Serve curry over rice. Garnish with sliced green onions, cilantro leaves, and a squeeze of lemon.

This recipe can easily be doubled to feed a crowd.
MORE FROM Brooklyn Supper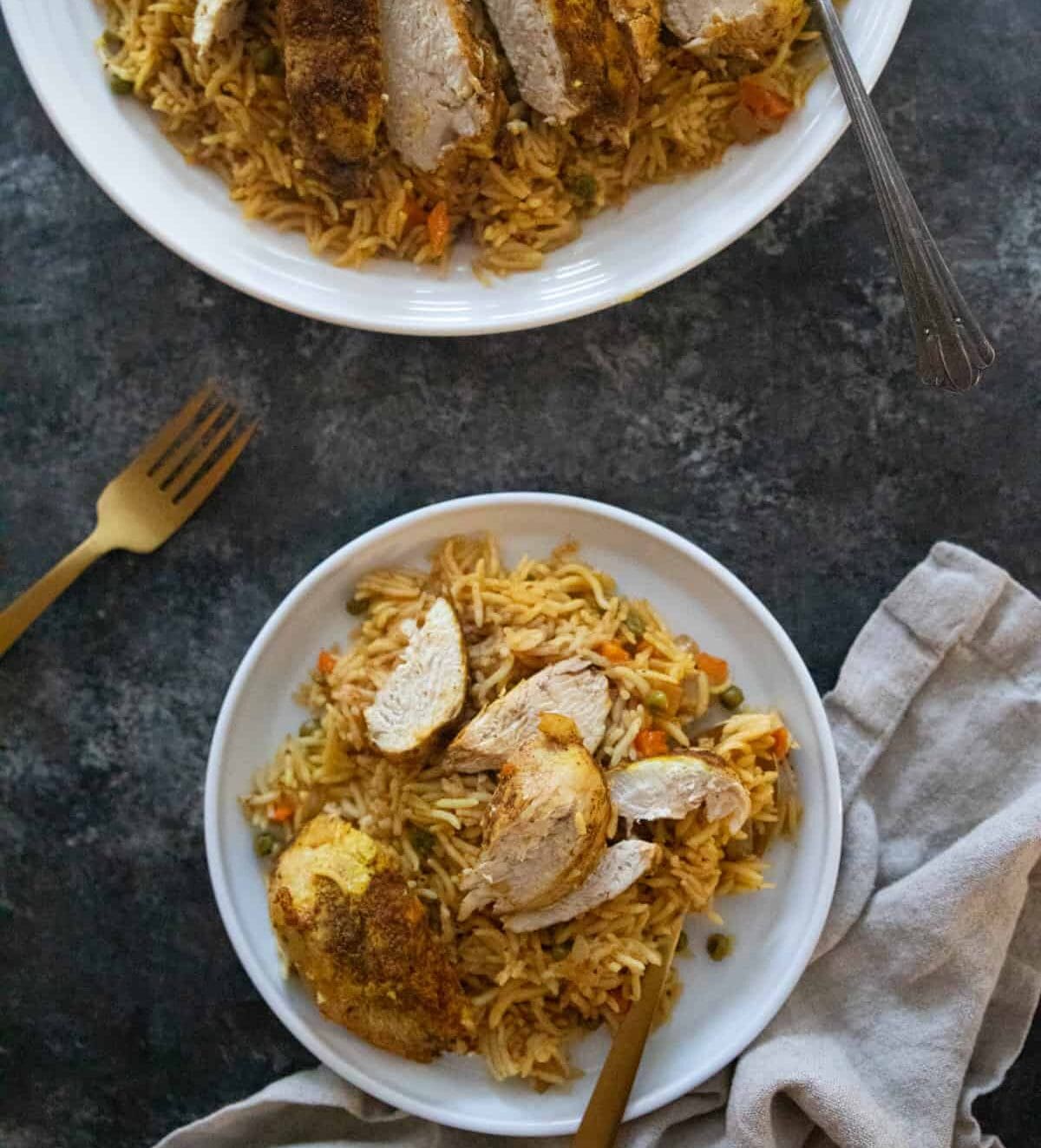 Made in Partnership with Unicorns In The Kitchen Celebrate Ramadan and Eid with Halal Certified chicken from Farmer Focus. "This Middle Eastern one-pan chicken and rice recipe is one of our family favorites. The chicken is seasoned with warm spices, and the rice is fluffy and tender."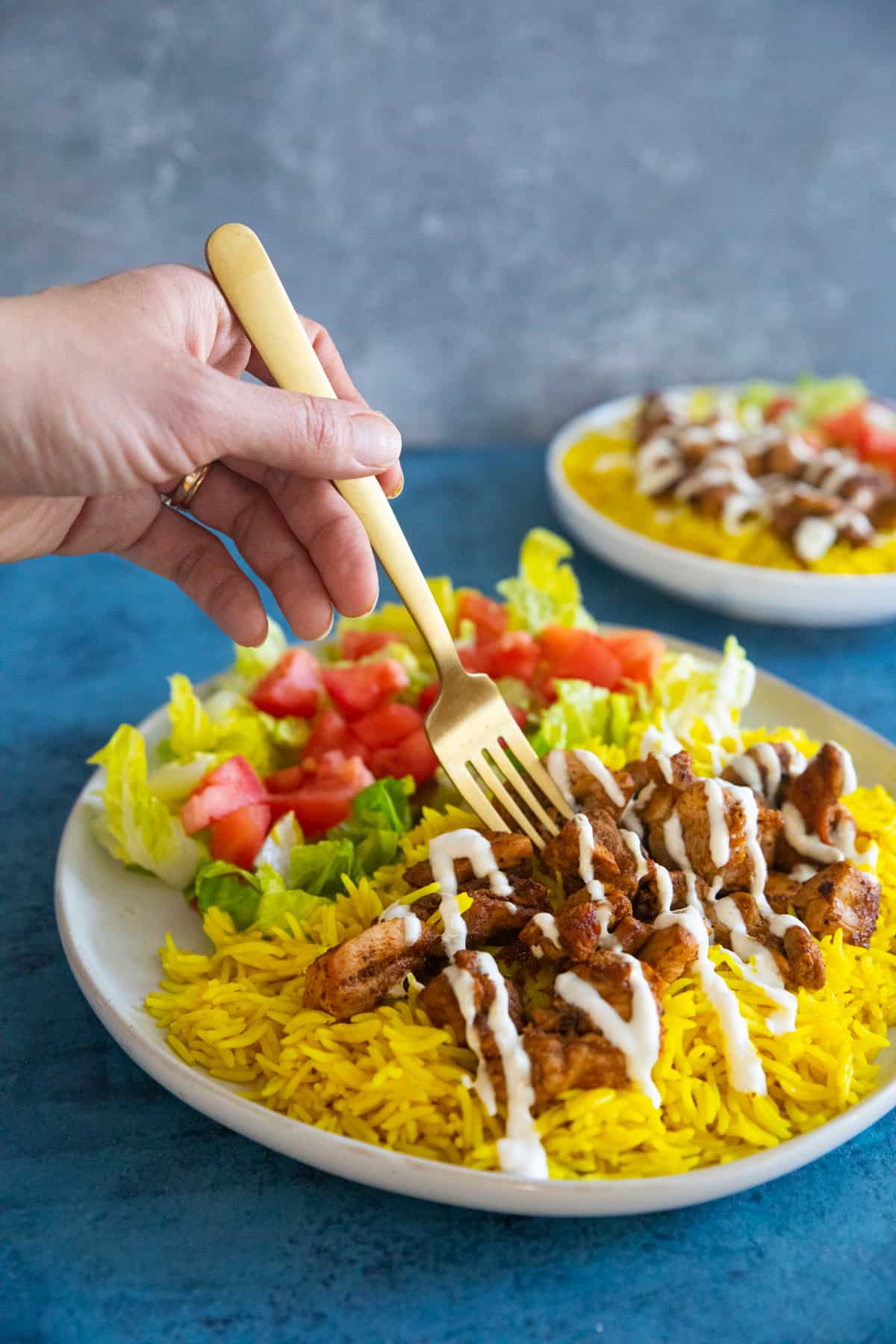 "Street food is loved by everyone no matter where you're from. From chicken shawarma and doner kebab to kumpir and arayes, Middle Eastern and Mediterranean street food is known for its bright flavors. Halal cart chicken and rice is no exception and has been a staple of NYC street food scene for a long time." – Unicorns In The Kitchen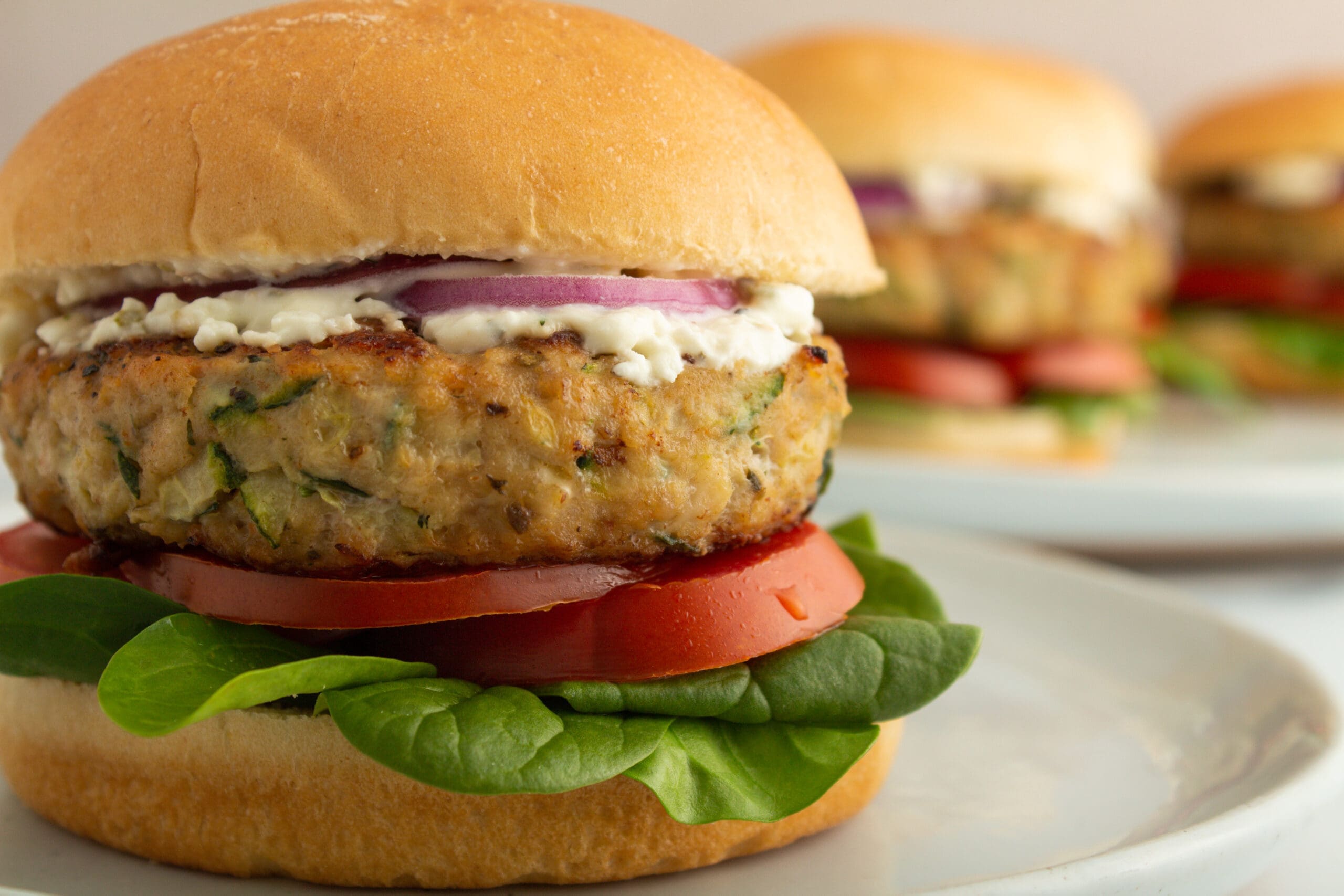 Our butcher-style ground chicken blend offers a light take on hearty meals like burgers without sacrificing the burger taste and satisfaction.