Chicken Cheesesteak
Serves: up to 5 | Cooking time: 40 minutes
A Farmer Focus Simple Recipe!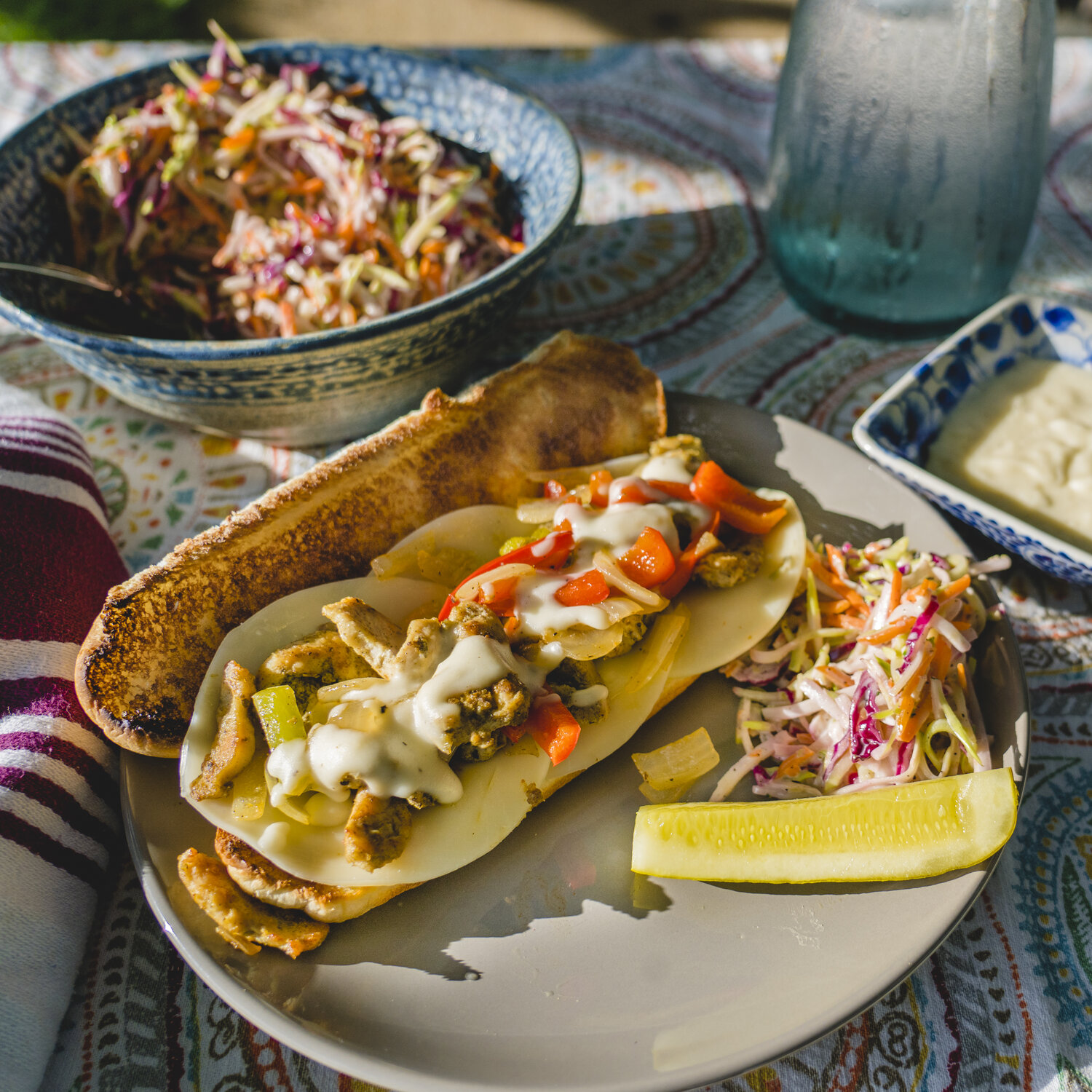 INGREDIENTS
1 package of Farmer Focus Boneless Skinless Chicken Breasts

1 red bell pepper

1 green bell pepper

1 sweet onion

Hoagie Rolls

Olive Oil

Deli Sliced Provolone Cheese
Chicken Seasoning
1 tsp black pepper

1 tsp salt

1 tsp dried oregano

1 tsp dried thyme

1 tsp garlic powder

1 tsp onion powder
Optional Cheese Sauce
3 tablespoons butter

3 tablespoons all-purpose flour

1 ½ cups milk (whole or 2%)

3/4 cup (6 oz.) grated Provolone cheese (or other melty cheese)

Salt and pepper to taste
---
FEATURED PRODUCTS
INSTRUCTIONS
Put chicken in freezer for 10-30 minutes to allow for easier slicing

(Optional) Make cheese sauce – melt butter in small saucepan over medium heat. Once butter begins to sizzle, whisk in flour to create a roux, cooking until mixture gets golden and smells a bit nutty – about 2 minutes. Add in milk and stir until mixture is bubbling and thick, then reduce heat to low and stir in grated provolone cheese until everything is combined and creamy. Then salt and pepper to taste.

Pat dry and thinly slice chicken breasts sideways, perpendicular to the muscle grain. Season sliced chicken breasts with salt, pepper, oregano, thyme, garlic powder and onion powder.

Cook chicken in a skillet on medium high heat with a drizzle of olive oil. Flip chicken strips after 2-3 minutes, and finish cooking

Slice and sauté sweet onion and bell peppers in a tablespoon of olive oil until soft, salt and pepper to taste.

Serve on toasted hoagie rolls with deli sliced provolone cheese and condiments of choice.
MORE FROM Farmer Focus Recipes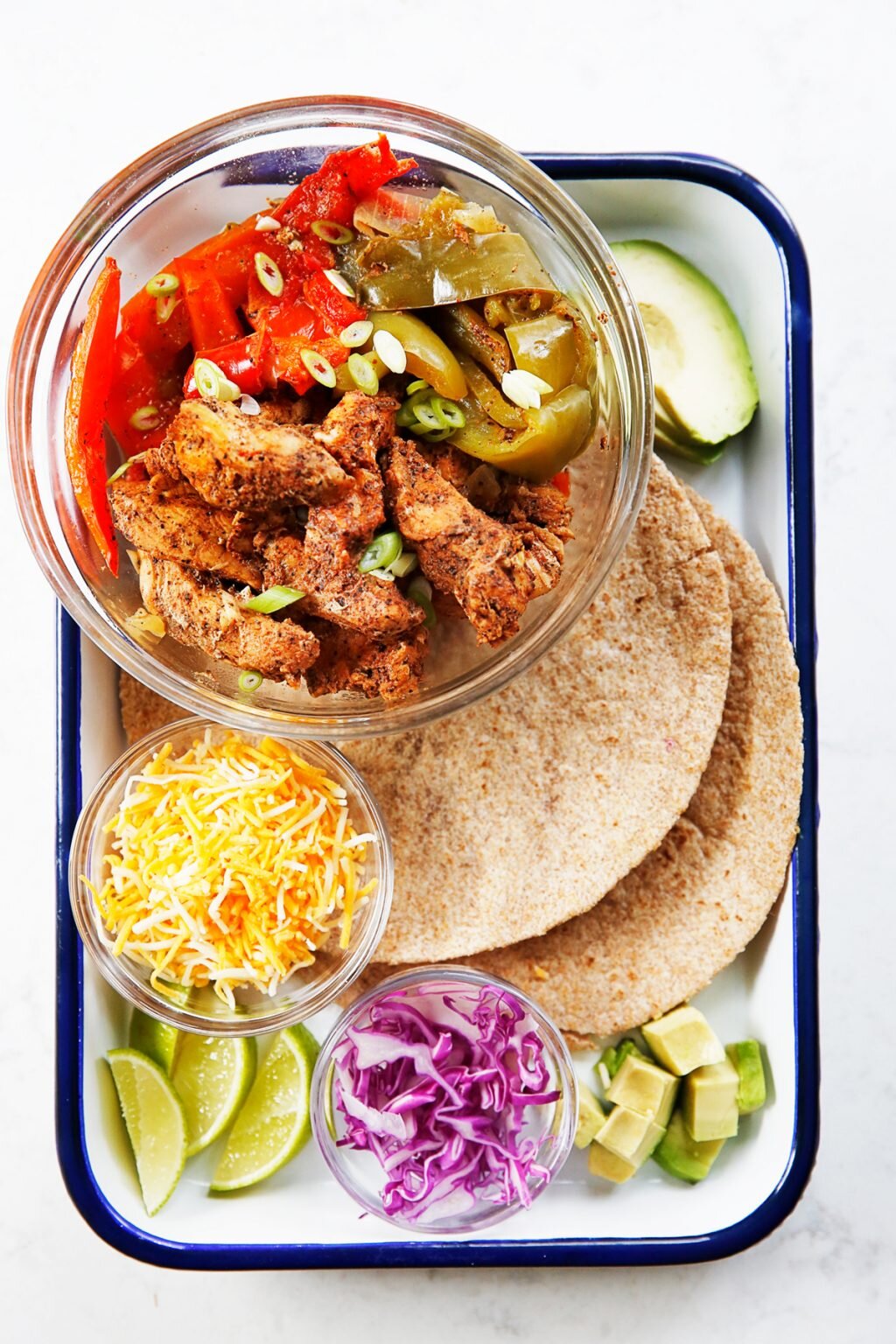 Developed by Lexi's Clean Kitchen exclusively for Farmer Focus! "Switch up taco night and make Instant Pot Chicken Fajitas your new go-to easy weeknight dinner. Simple to prepare by adding sliced chicken, peppers and onions to your pressure cooker and then cooking with the push of a button. It can even be optionally prepared ahead of time and stored in the freezer. Serve with all your favorite fajita fixin's!"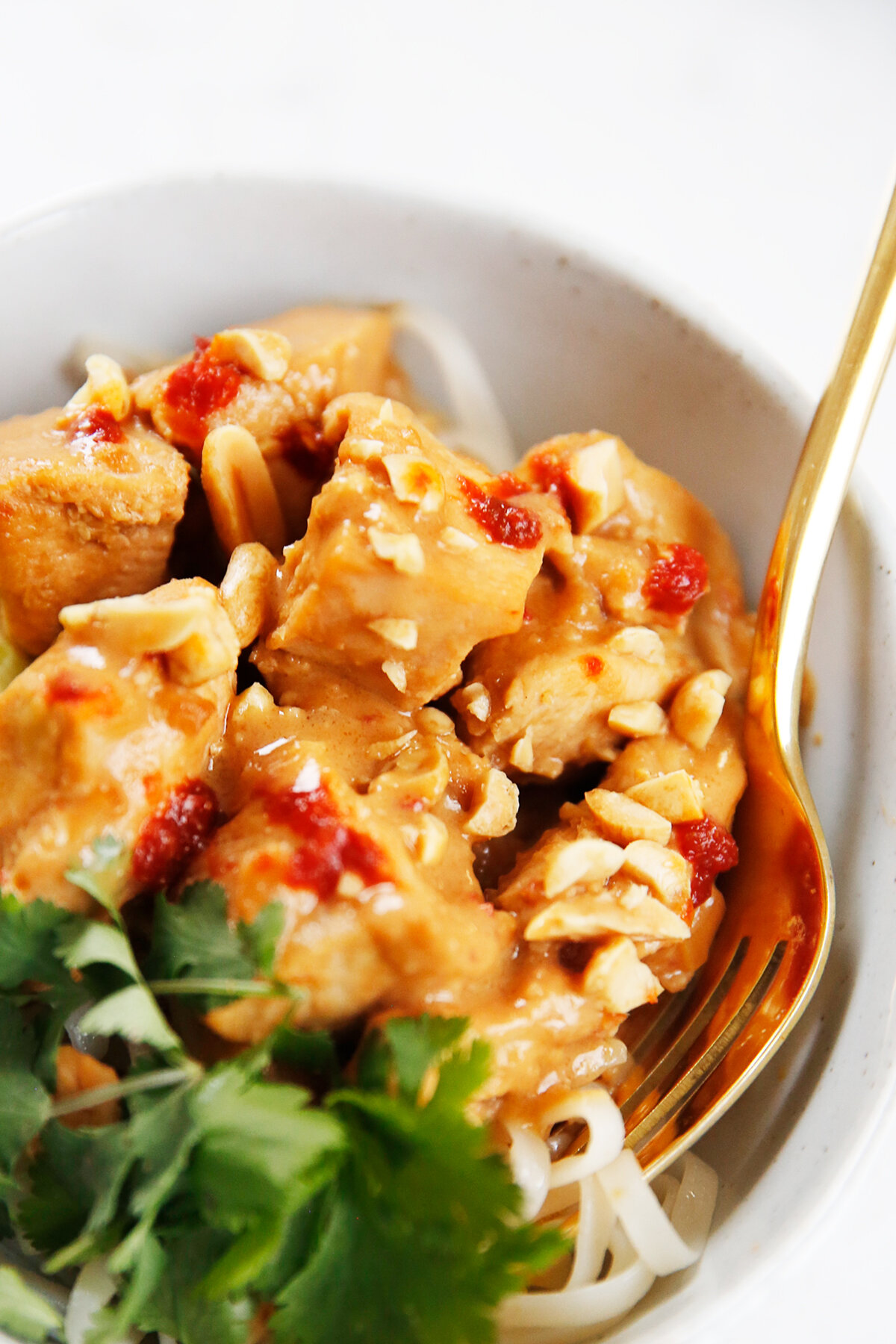 Developed by Lexi's Clean Kitchen exclusively for Farmer Focus! "When you are looking for a quick and delicious meal, Thai Peanut Chicken is the perfect dinner to serve up! Using just a few pantry staples, this creamy chicken dish is a must make dish. It's also gluten and dairy-free."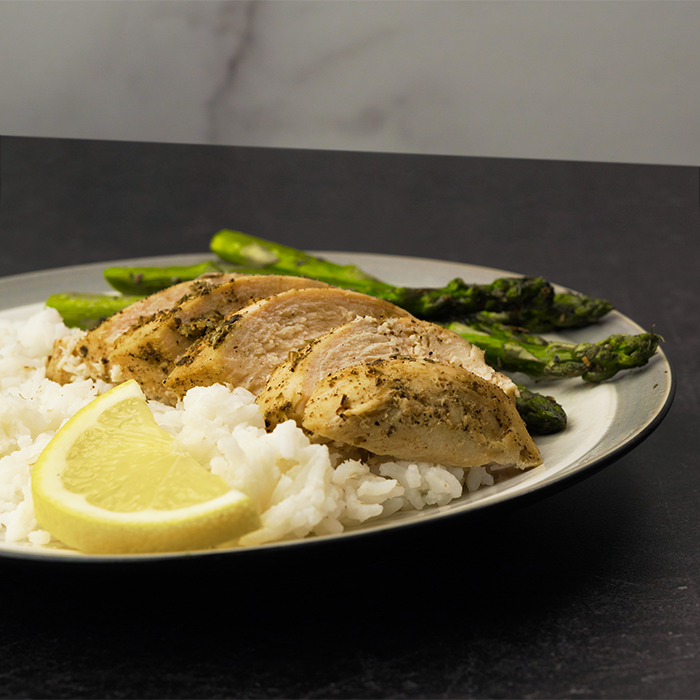 A Farmer Focus Simple Recipe! Print Recipe