Cheesy Bacon Chicken Fingers
Serves: up to 4 | Cooking time: 25 minutes
An oven-baked version of your favorite guilty pleasure.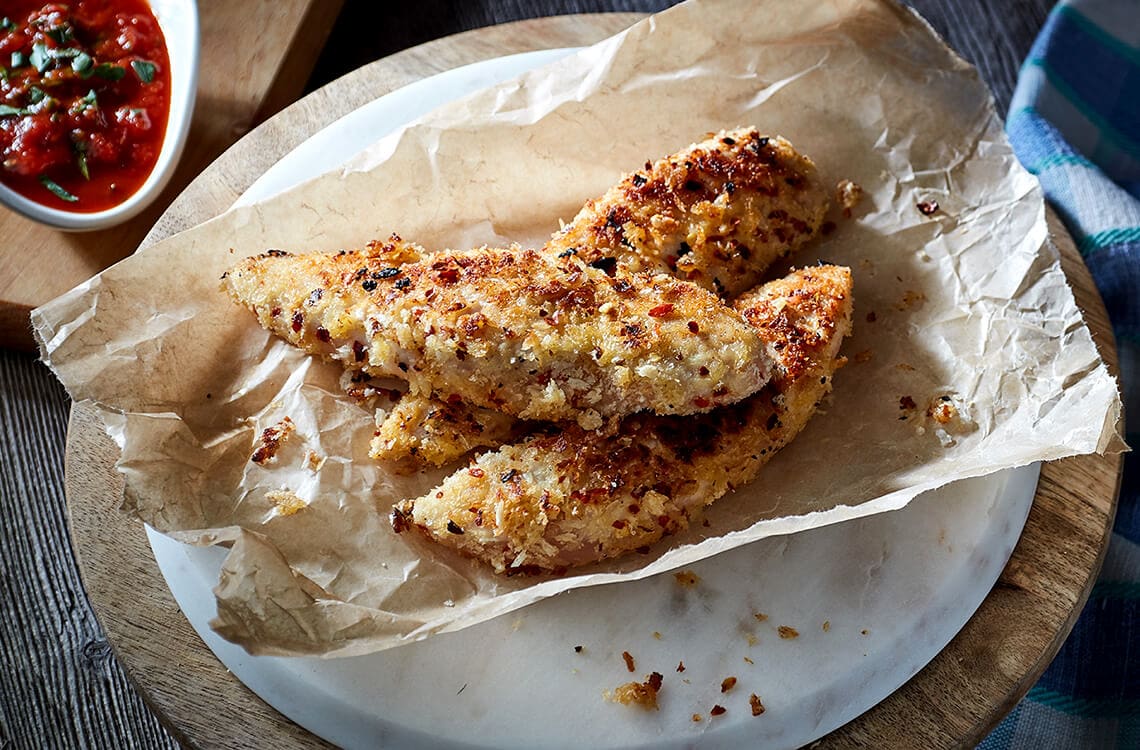 INGREDIENTS
1 Package Farmer Focus Chicken Tenders (14oz)

1 Egg

1/4 Teaspoon salt

3/4 Cup panko bread crumbs

3/4 Cup Cheddar cheese, shredded finely

3 Slices Nitrate Free bacon, cooked crisp, crumbled

Cooking spray

Pizza Dip-3/4 cup pizza sauce

Pizza Dip-1/2 cup Italian blend cheese, shredded
---
FEATURED PRODUCTS
INSTRUCTIONS
Prep the chicken coating
Preheat oven to 400º. Spray a large cookie sheet with cooking spray.
Beat the egg and salt in a shallow bowl, combine panko bread crumbs, shredded cheese, and bacon bits on a plate.
Make the Pizza Dip
Mix pizza sauce and cheese in a small microwave-safe bowl and microwave on high for 1 minute. Stir and microwave again for 1 minute, stirring halfway through, until the cheese melts and it's heated through.
Bread the chicken and bake
Add the tenders to the egg mixture and stir to combine, then coat the pieces in the breading mixture, and press to coat on all sides. Arrange them on the cookie sheet in a single layer with a bit of space between each piece.
Bake for 8 to 10 minutes, turn after 5 minutes or when chicken is golden brown on top. Check that chicken is no longer pink in the center and that the topping is golden brown.
MORE FROM Farmer Focus Recipes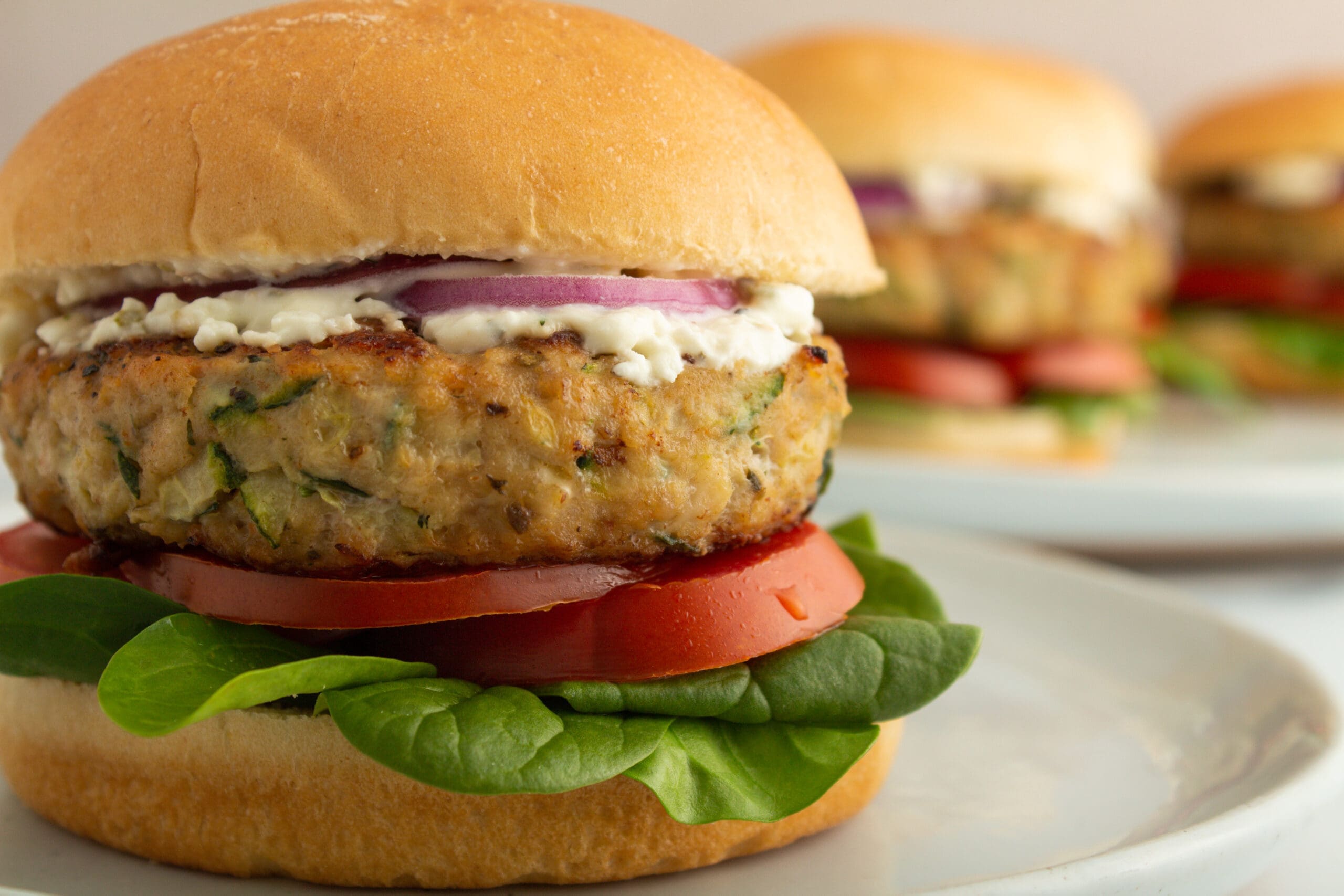 Our butcher-style ground chicken blend offers a light take on hearty meals like burgers without sacrificing the burger taste and satisfaction.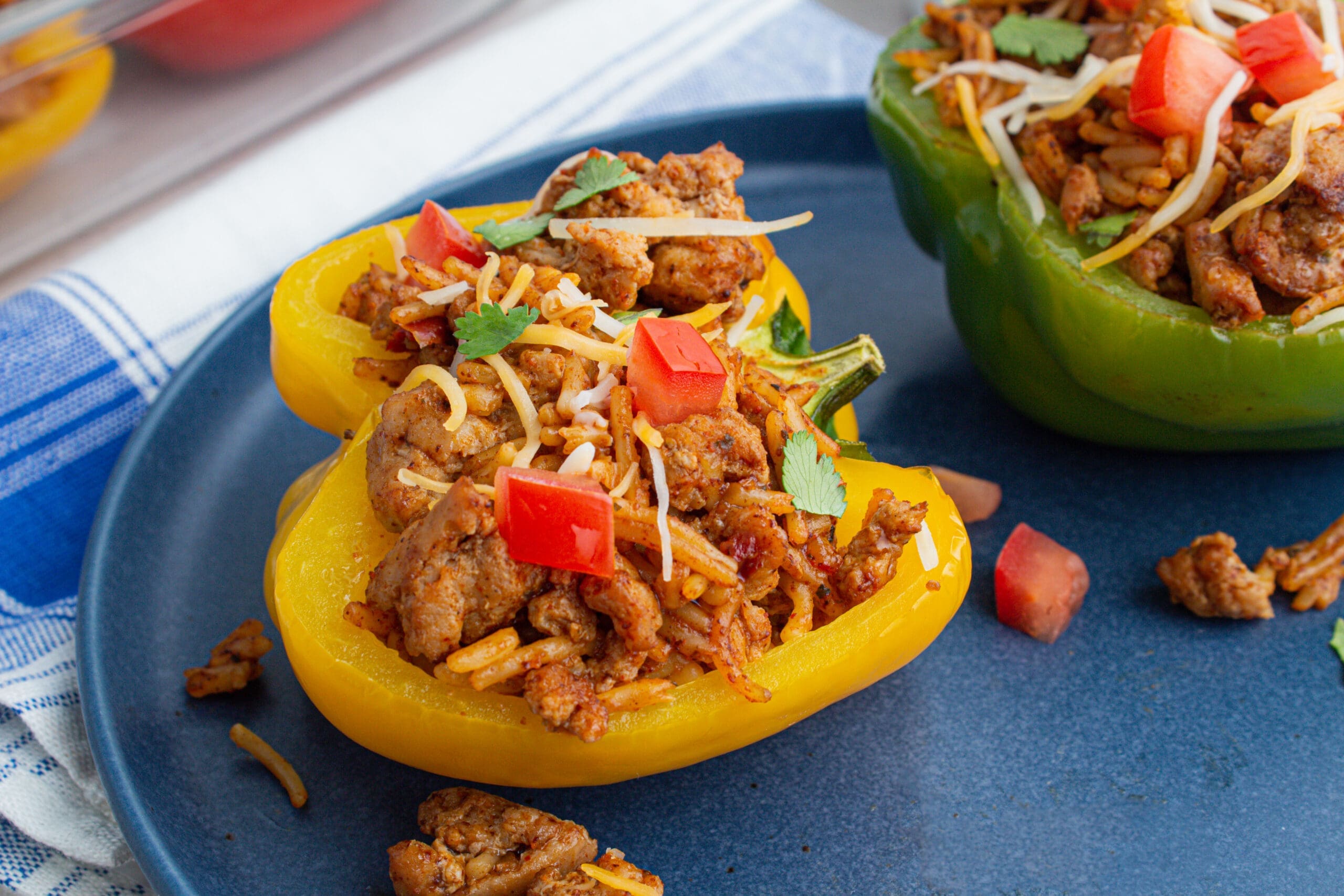 Taco Tuesday just leveled up! Enjoy our flavorful ground chicken and fresh veggies with every bite of these Chicken Taco Stuffed Peppers.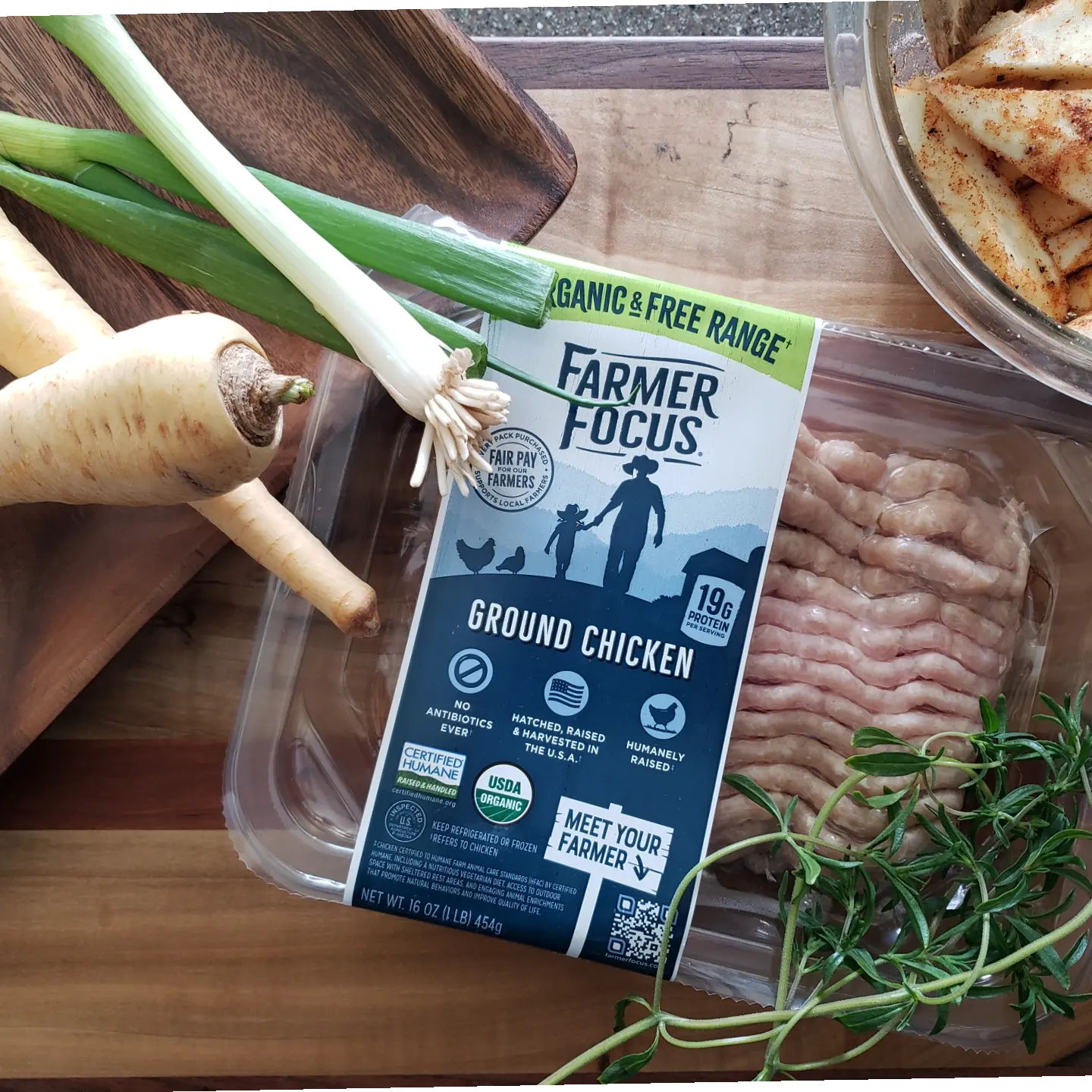 Farmer Focus Organic Ground Chicken is perfect for a flavorful chicken burger! You'll have a golden, crisp look on each side of your burger patty that will lend to the perfect texture for your first bite and a great base for your favorite toppings.