Our pre-seasoned line is made to help home chefs break up mealtime monotony with easy-to-make, healthy, clean, and chef-inspired flavors at home. Just in time for the Big Game, these new flavors join the Farmer Focus existing pre-seasoned gluten-free line, which contains low to no sugar, and offers globally inspired flavors developed for YOU. Which one will you be trying?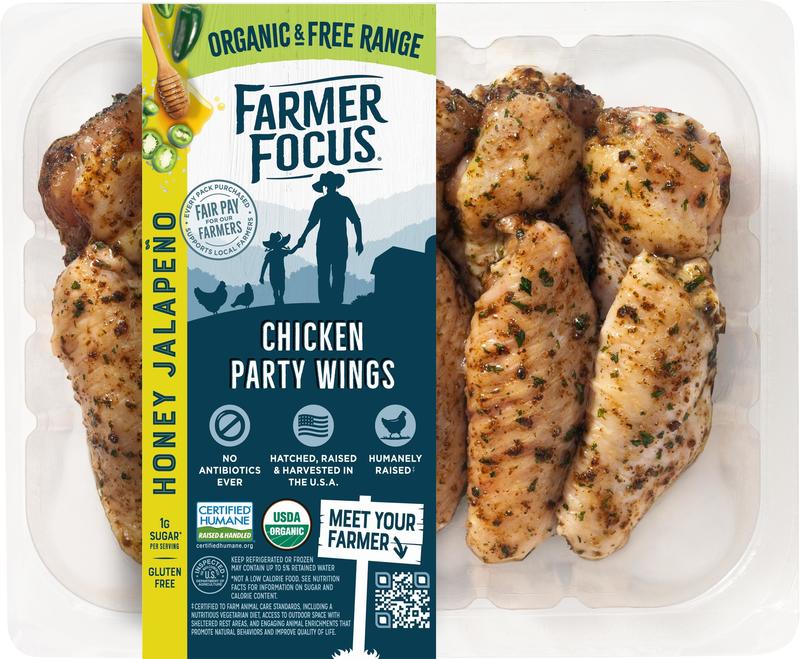 The perfect balance of spicy and sweet, these Honey Jalapeño Wings elevate any home cook's meal, whether on the grill or broiled in the oven.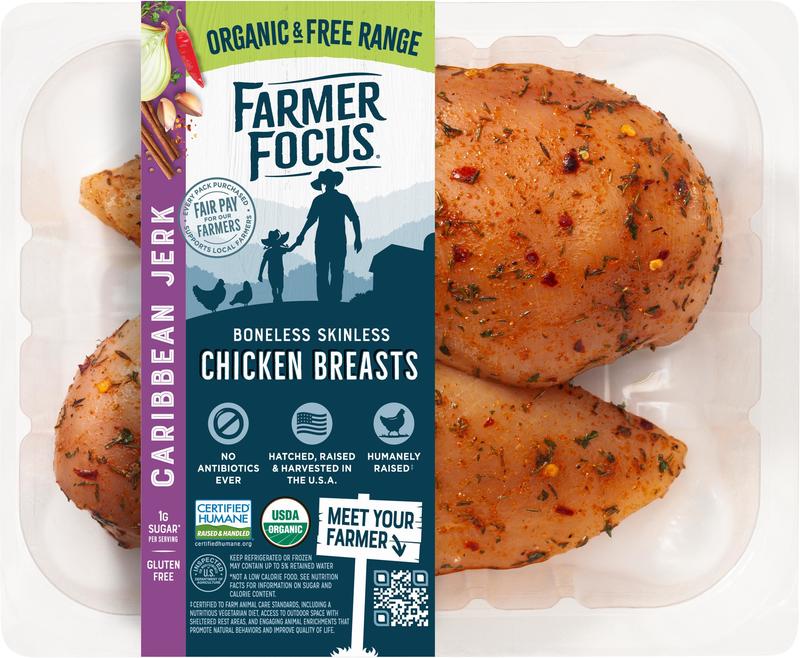 This island-inspired recipe blends spicy chili peppers with cinnamon and thyme to provide an organic, allergen-free, and easy-to-cook dish that will turn any meal into a vacation.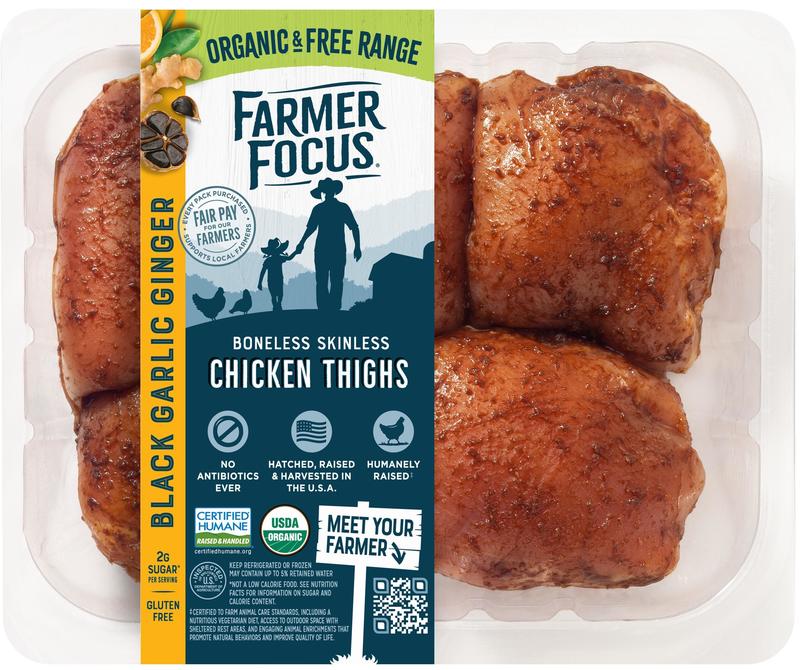 The earthiness of black garlic matches perfectly with the fresh burst of ginger to deliver a chicken thigh dish like no other, an allergen-free teriyaki alternative for all.
Find these new pre-seasoned flavors near you!