FARM ID: Clay
Virginia and Norman Burkholder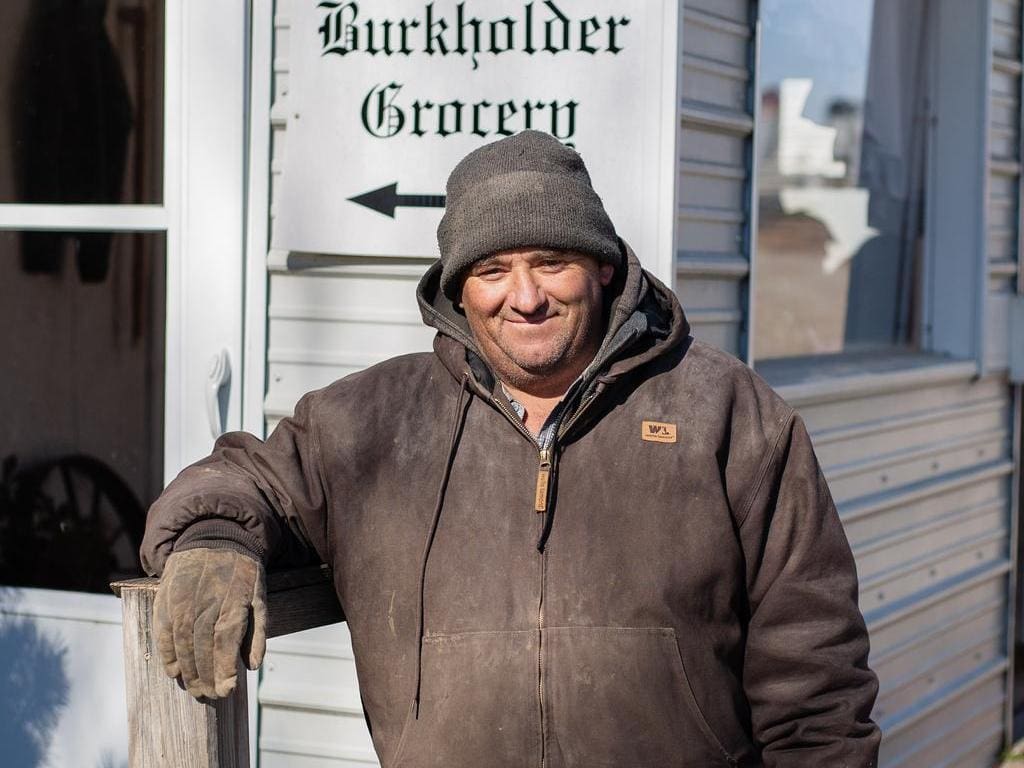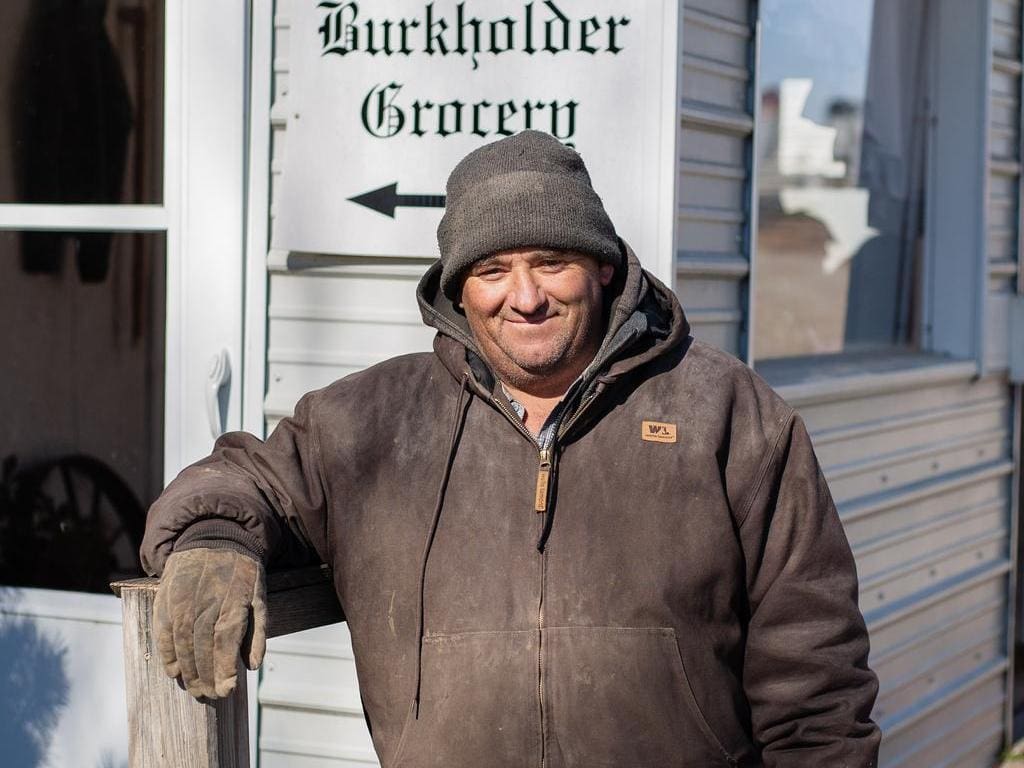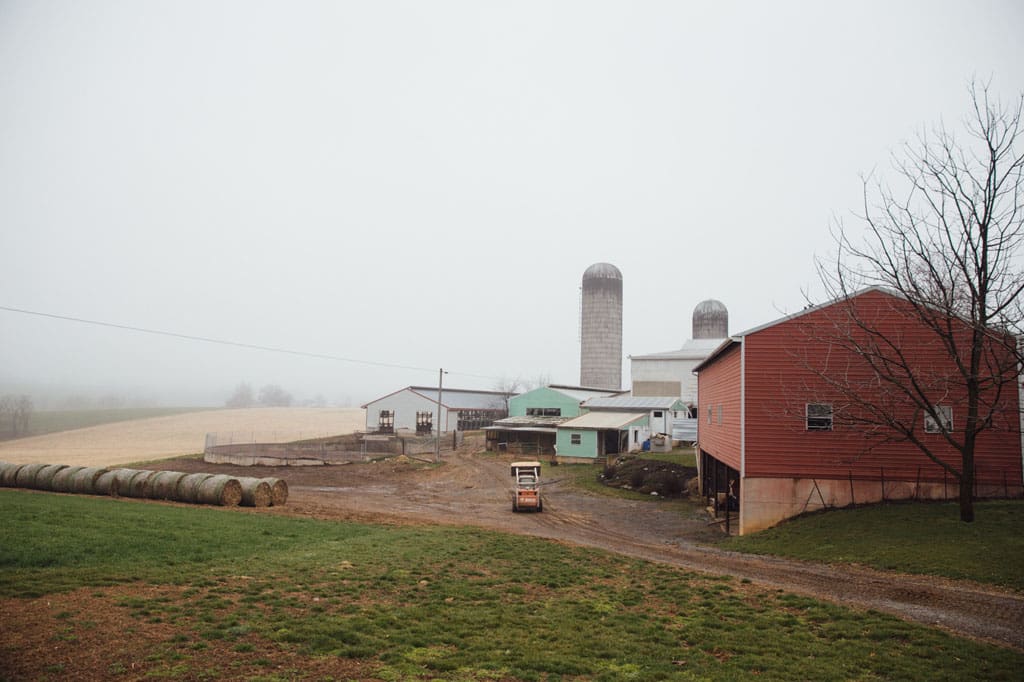 A soon-to-be-Century Farm
Three generations work on this farm that has been operating since 1928.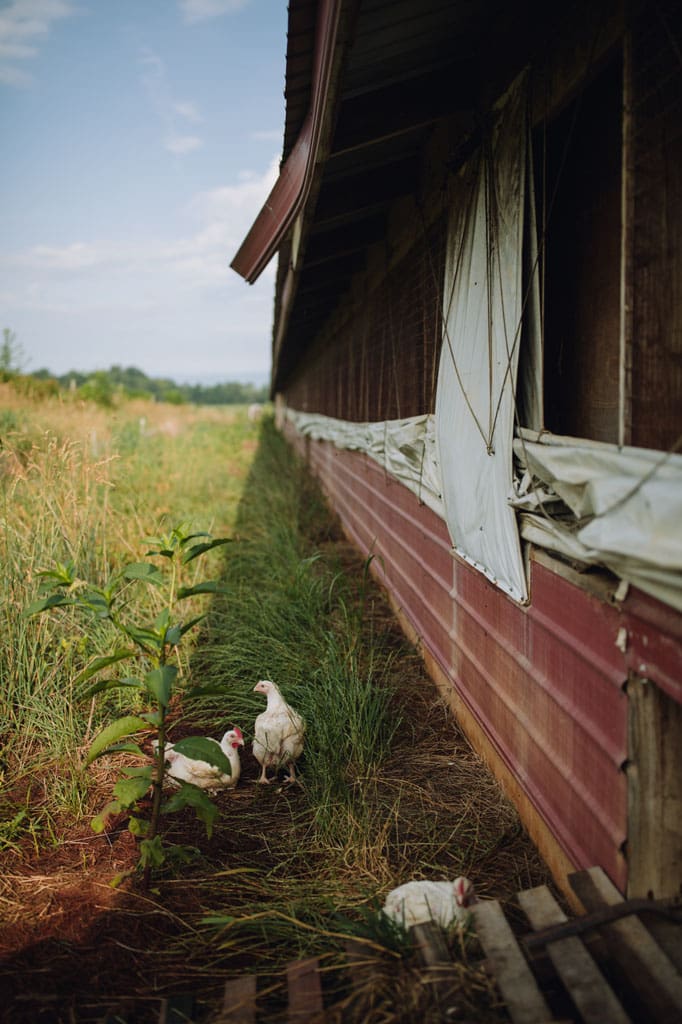 "If it ain't broke, don't fix it"
This side-curtain house was deemed "outdated" by their former company, but as long as they raise their flocks to our standards, we never require costly upgrades for our farmers.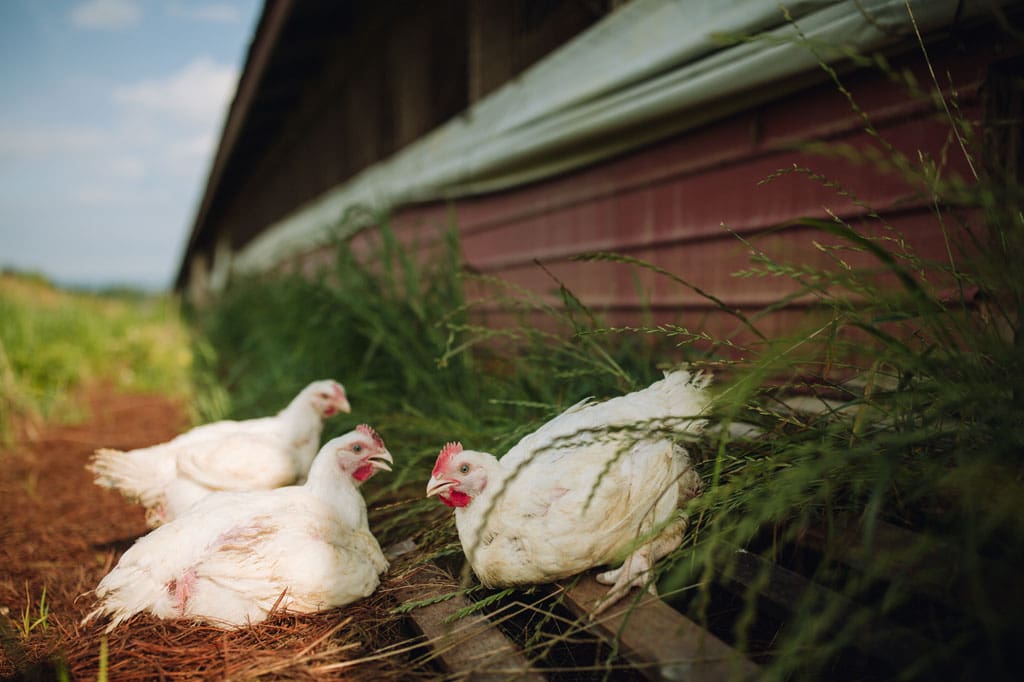 Chatty Chickens
The chickens seem to be commiserating over how nice their outdoor access area is.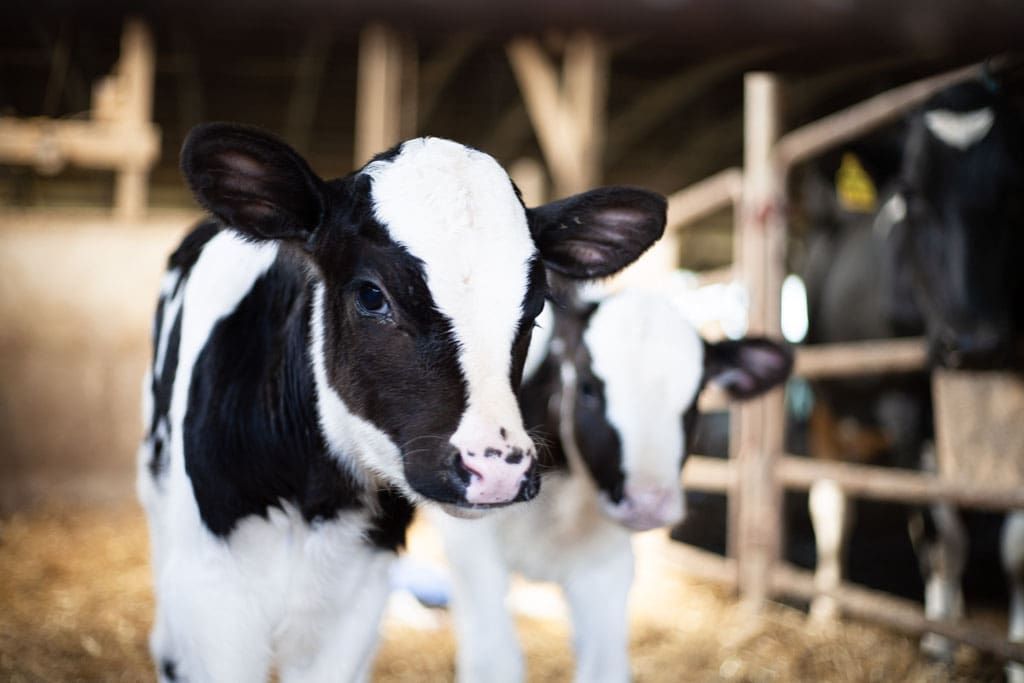 Black and White
In addition to chickens, the Burkholders have dairy cows and driving horses, and they grow corn, rye, and hay.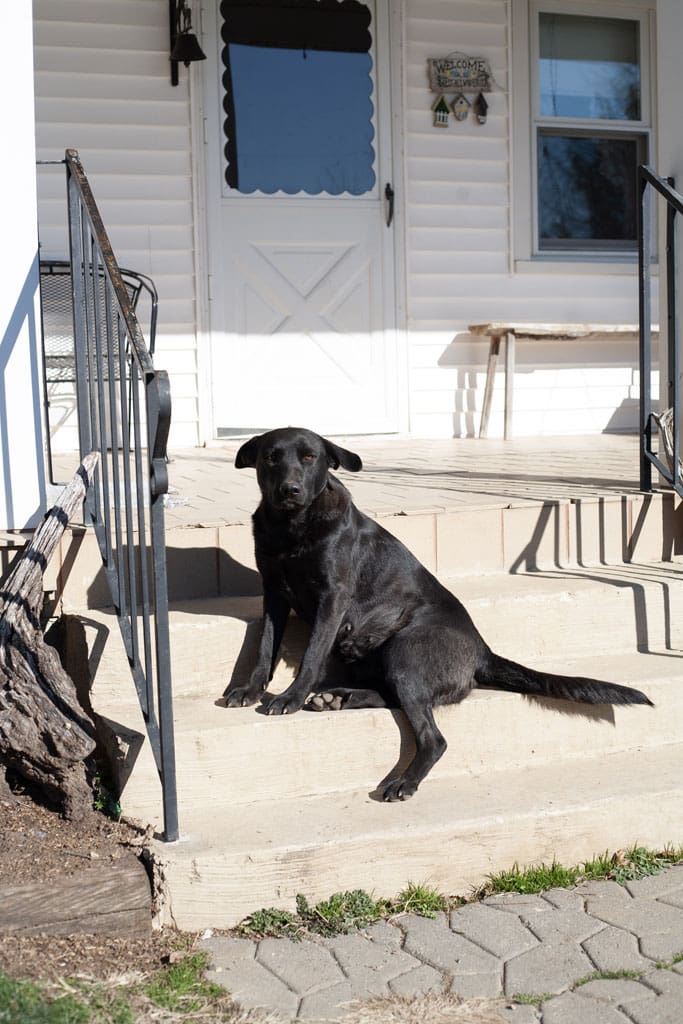 Meet Montana
Doing what farm dogs do.
Drive up the shady tree-lined lane and you'll find yourself in a space where the big Shenandoah sky kisses distant mountaintops — an expanse of land befitting a soon-to-be century farm. As Farmer Virginia puts it, "Farming is in our blood."
Together the Burkholders — three generations of them — spend many hours managing a small grocery, tending chickens, running the dairy, and gardening… but not on Sundays. Instead they remember Sabbath by resting soul and body and visiting friends and neighbors.

When asked why they chose to grow for Farmer Focus, Virginia explained that enduring expensive renovations just to keep up with conventional poultry companies simply wasn't the right choice for their family. As the old adage goes, "if it ain't broke, don't fix it," and that's why the Burkholders are sticking with the natural ventilation system that's worked all these years. With all that help from the youngest generation of Burkholders, it looks like the farm will be in good hands for decades to come.
why farmer focus?
We believe in farming the right way, see what the Farmers Focus difference is.
Learn More