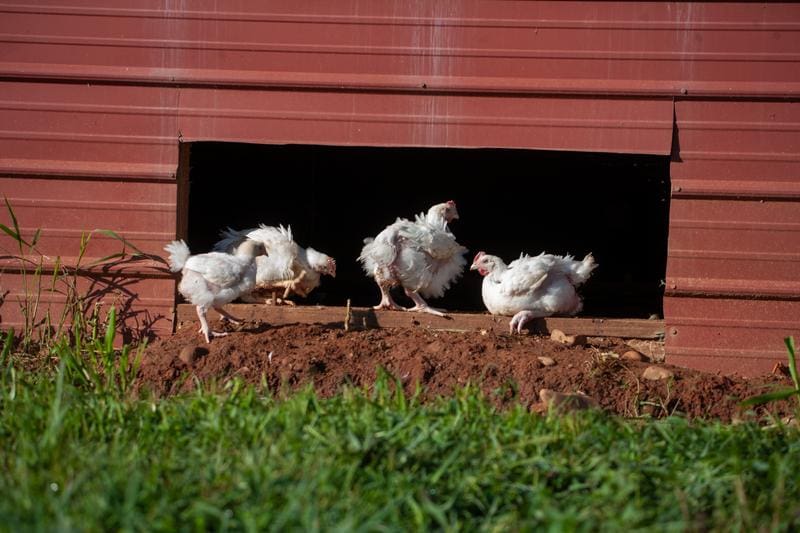 Easy Breezy
Chickens love catching the breeze in the outdoor access door. With a cool ventilated air system inside, a draft forms at the doors. Who doesn't love their feathers in the wind?!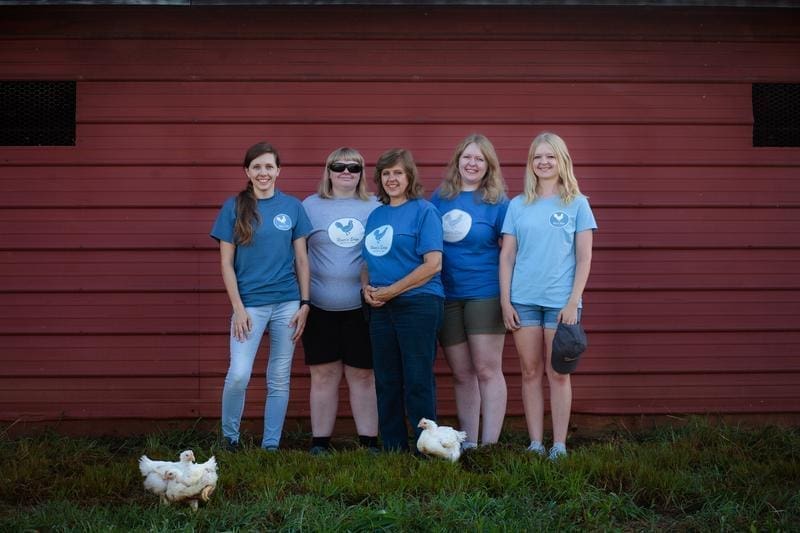 who runs the world?
River's Edge Poultry is owned and operated by women. Linda and her daughters work and live on the farm every day! This is 1 of 25 Farmer Focus farms that is owned by a woman.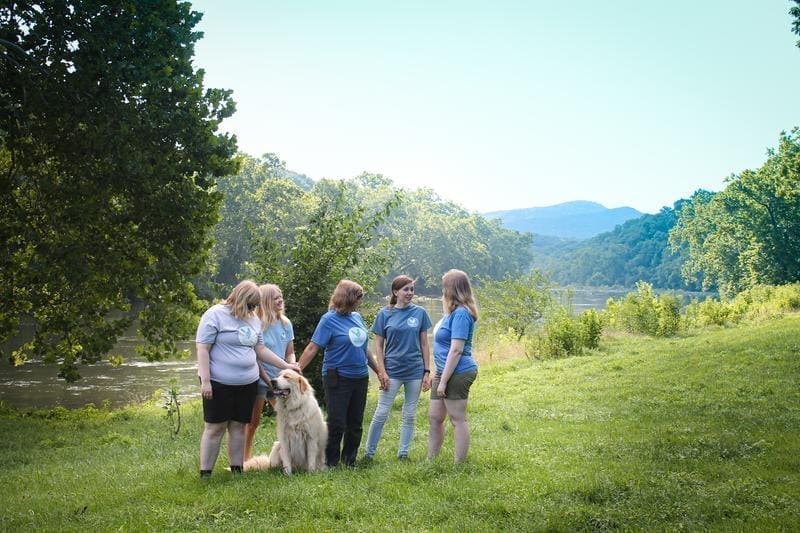 Edge of the River
The farm gets its name from being surrounded by the Shenandoah River on 3 sides.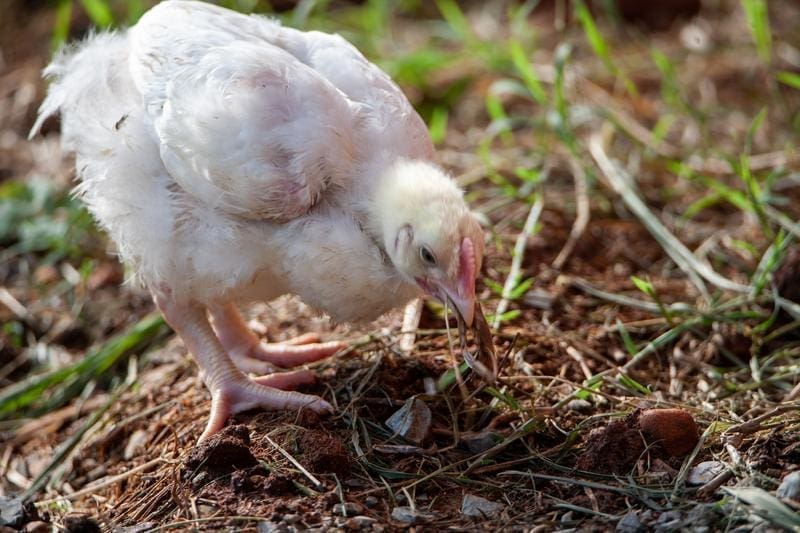 Pecking Around
Chickens have access to a non-GMO, USDA certified organic, corn and soy feed. They also peck around at whatever they find outdoors 🐛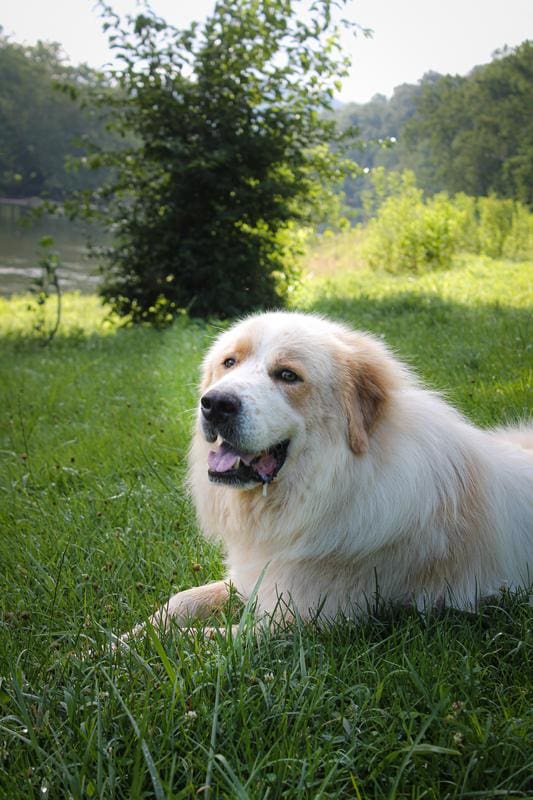 Apollo the farm dog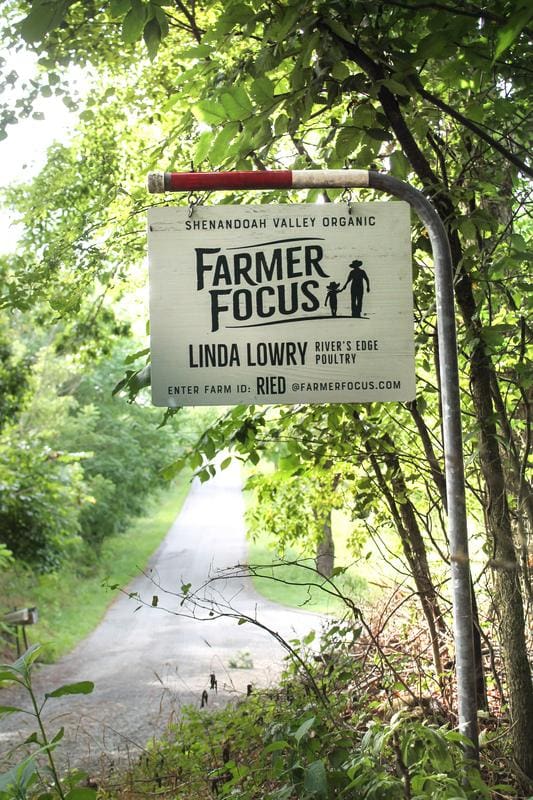 the farm sign
each farm has a Farmer Focus farm sign proudly displayed with their farm ID.
About the farmer…
Surrounded on three sides by the refreshing waters of the Shenandoah, River's Edge Poultry in Stanley, Virginia, will take your breath away. Farm matriarch Linda Lowry, along with her 4 daughters (and their 10 pets!), handles each busy day on this 3rd generation farm and savors the serenity of a quiet evening afterward. The Lowry family understands that organic, humane, and sustainable practices are interconnected and equally important. As Linda says, "We all need to be more conscious about the world around us and the animals that interact with us. We need to take care of our world so it will be here for generations to come."
Linda seems to be drawn to the idea of connections – she loves to watch things grow and interact with each other on her property, and she often supports her church's fundraisers, which benefit local and global organizations. Linda loves her partnership with Farmer Focus because of their emphasis on family and relationships.
Ask A Farmer
How did your farm get its name?
It is surrounded by the river on 3 sides!
If you weren't a farmer, what would you be?
Who did you learn the most about farming from?
What has been your proudest moment as a farmer?
Watch things grow and do well. Seeing my children have the same interest.
River's Edge Farm
Farm ID: REID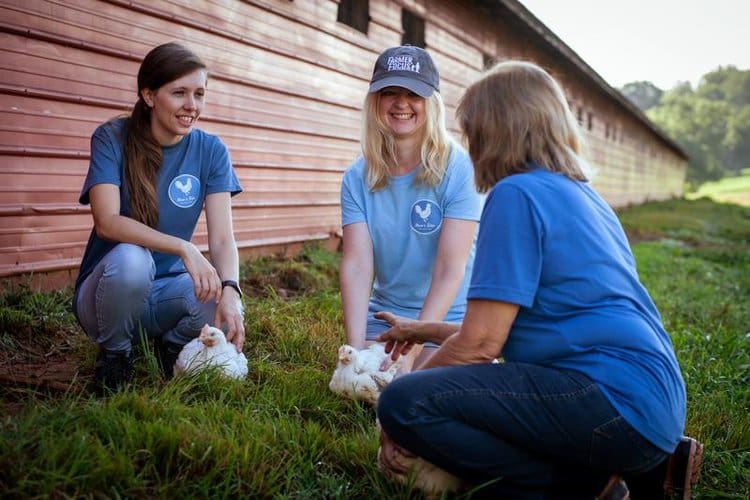 why farmer focus?
We believe in farming the right way, see what the Farmers Focus difference is.
Learn More