Yakitori Chicken Skewers
Serves: up to 2 | Cooking time: 15 minutes
Developed by Brooklyn Supper, exclusively for Farmer Focus!
"Tender and flavorful!"
INGREDIENTS
1 pound Farmer Focus Boneless Skinless Thighs, cut into 1-inch cubes

4 tablespoons teriyaki sauce

4 tablespoons soy sauce

3 green onions, trimmed and cut into 1 inch lengths

1 bell pepper, cored, seeded, and cut into 1-inch segments
---
FEATURED PRODUCTS
INSTRUCTIONS
Toss chicken with teriyaki and soy sauce, set aside for 10 minutes while chicken comes to room temperature.

Alternating between green onions, chicken, and peppers, thread eight 6-inch flat bamboo skewers or four 12-inch flat metal skewers. Tightly pack the meat and vegetables so things stay moist while they cook.

Heat a grill pan over medium-high heat. Sear Yakitori on all sides: about 2 minutes a side, or until chicken is nicely charred and cooked through. Test for doneness by cutting a piece of chicken in half with a knife.

Serve right away over rice or pack skewers up for lunch!
MORE FROM Brooklyn Supper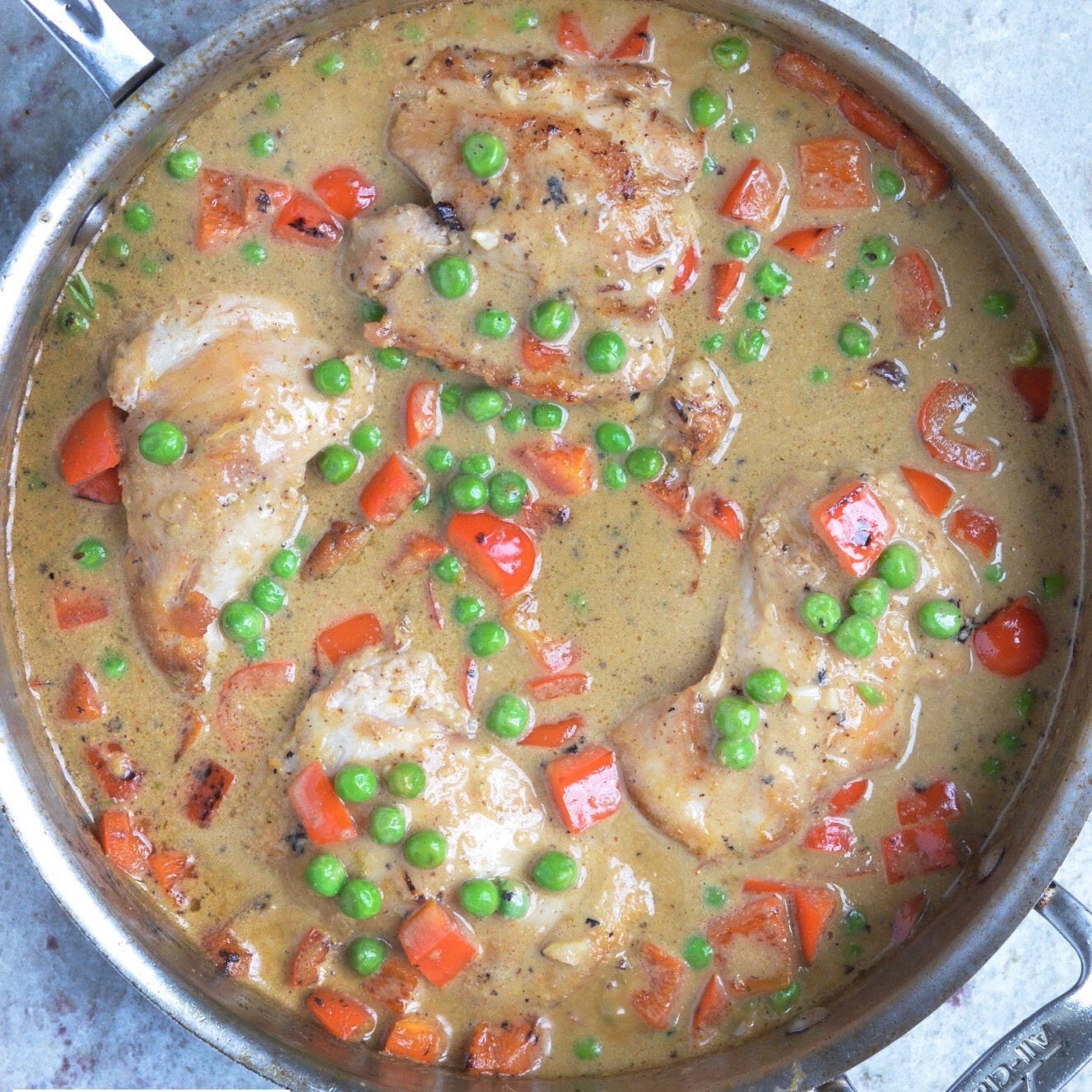 Developed by Lisa Leake exclusively for Farmer Focus! "Easy one-dish dinner that's allergy-friendly! It's dairy-free and, if you use gluten-free soy sauce, also gluten-free. Plus, you can make it all in one pan, and it's great leftover."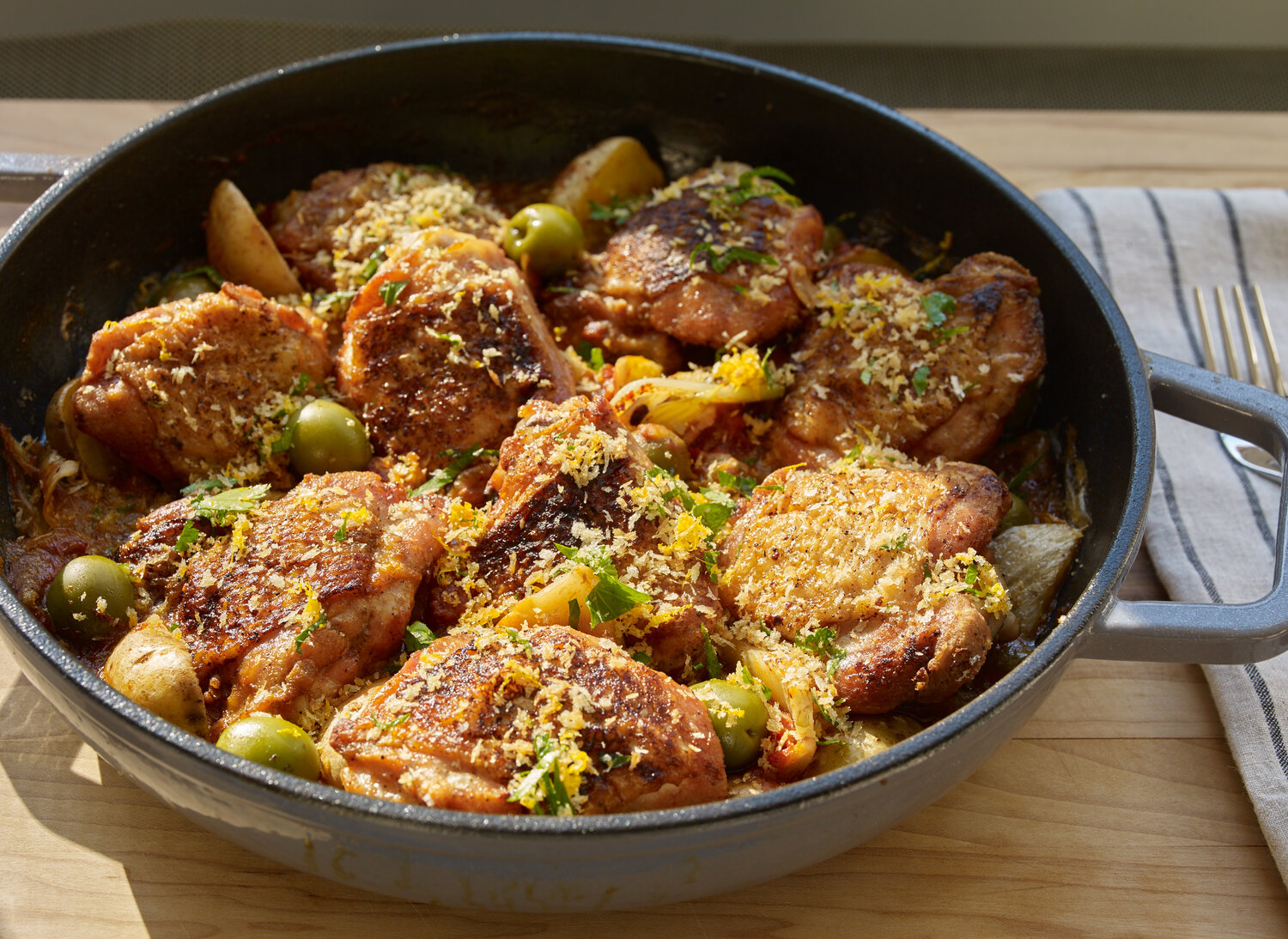 Recipe developed by Chef Michael Symon exclusively for Farmer Focus! Print Recipe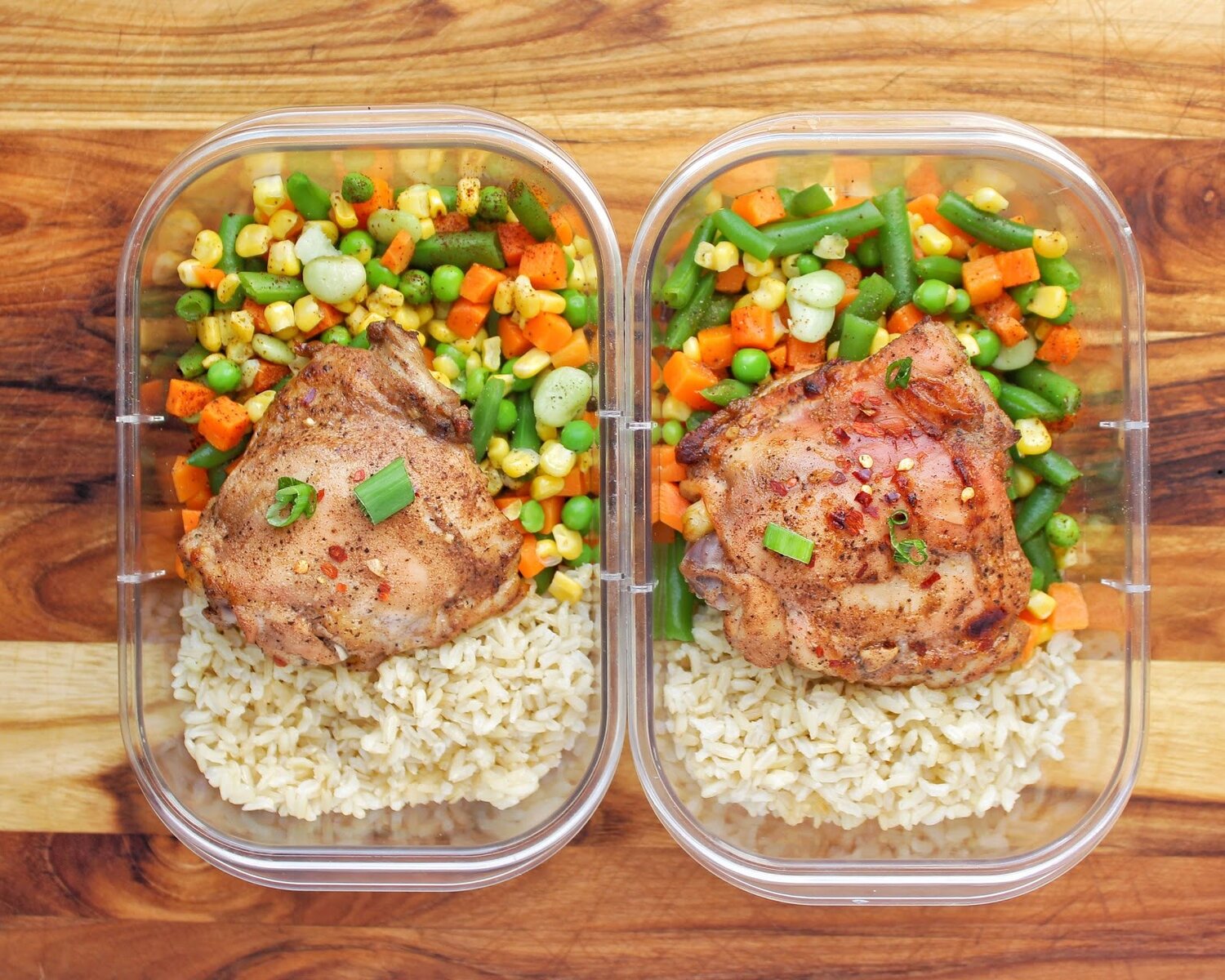 Developed by Sean Peters of My Body My Kitchen, exclusively for Farmer Focus! "Buttermilk, like yogurt, is slightly acidic which makes it great for tenderizing meats. The acid in buttermilk breaks down the protein fibers in chicken without toughening the meat in the way that stronger acids (e.g. lemon juice, vinegar, etc.) would. In terms of flavors, you will love the combination five-spice powder and garlic in this easy chicken dish."