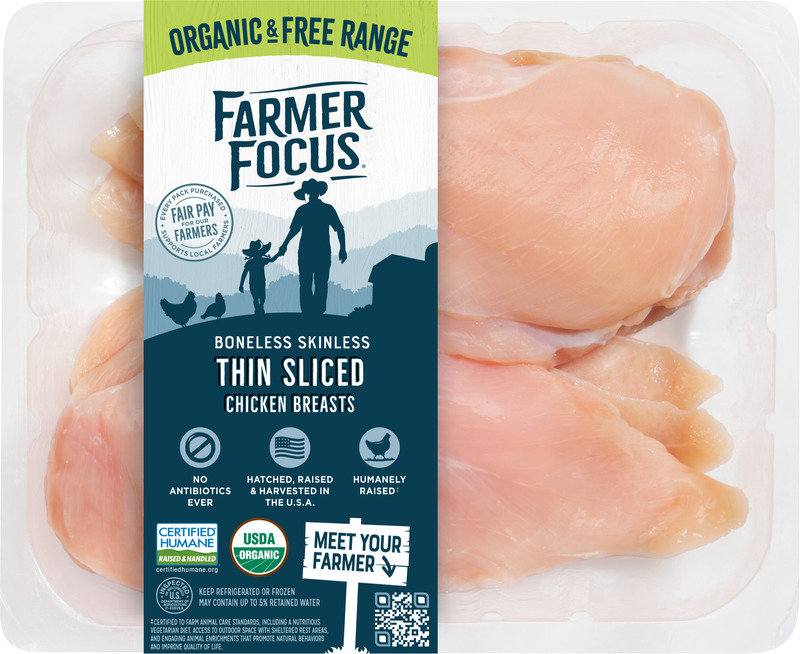 Boneless
Fast cooking and convenient, Farmer Focus Boneless Skinless Thin Sliced Breasts are perfect timesaver for any cutlet dish.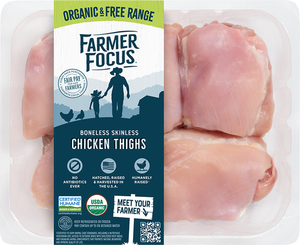 Boneless
Farmer Focus Boneless Skinless Thighs are easy to make. Just a little salt and pepper will suffice, but feel free to get creative too.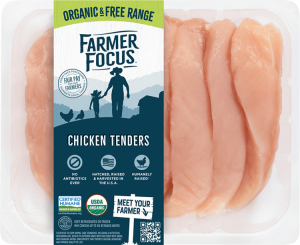 Boneless
Another great product for little hands, Farmer Focus Chicken Tenders are portable, fast cooking, healthy & convenient. Cut into chunks, bread, and bake for the healthiest chicken nuggets on the block.