FARM ID: RBFG, SIRK
The Gowl Family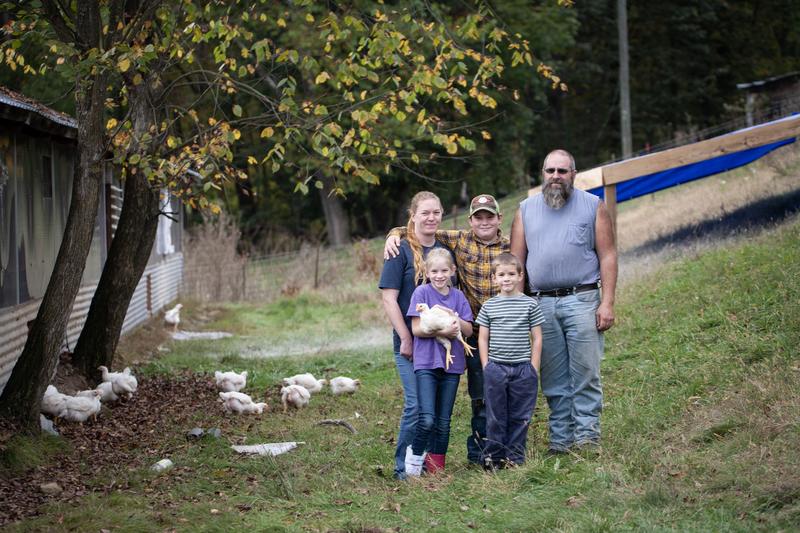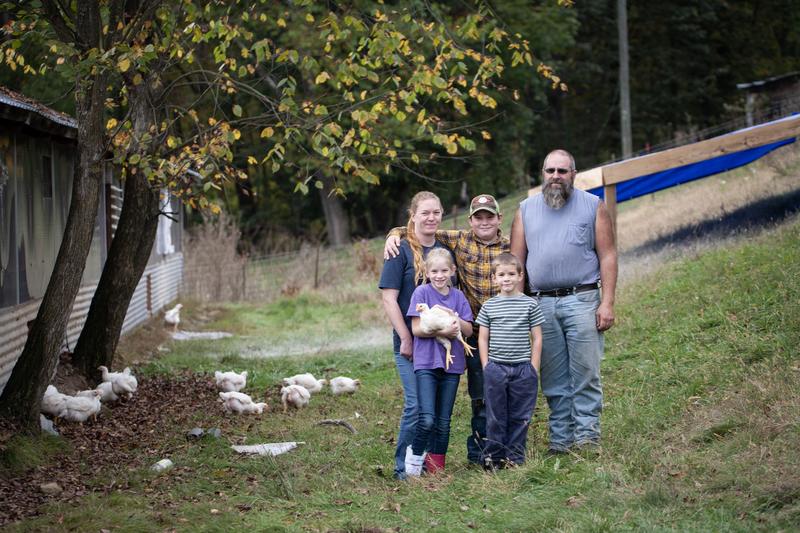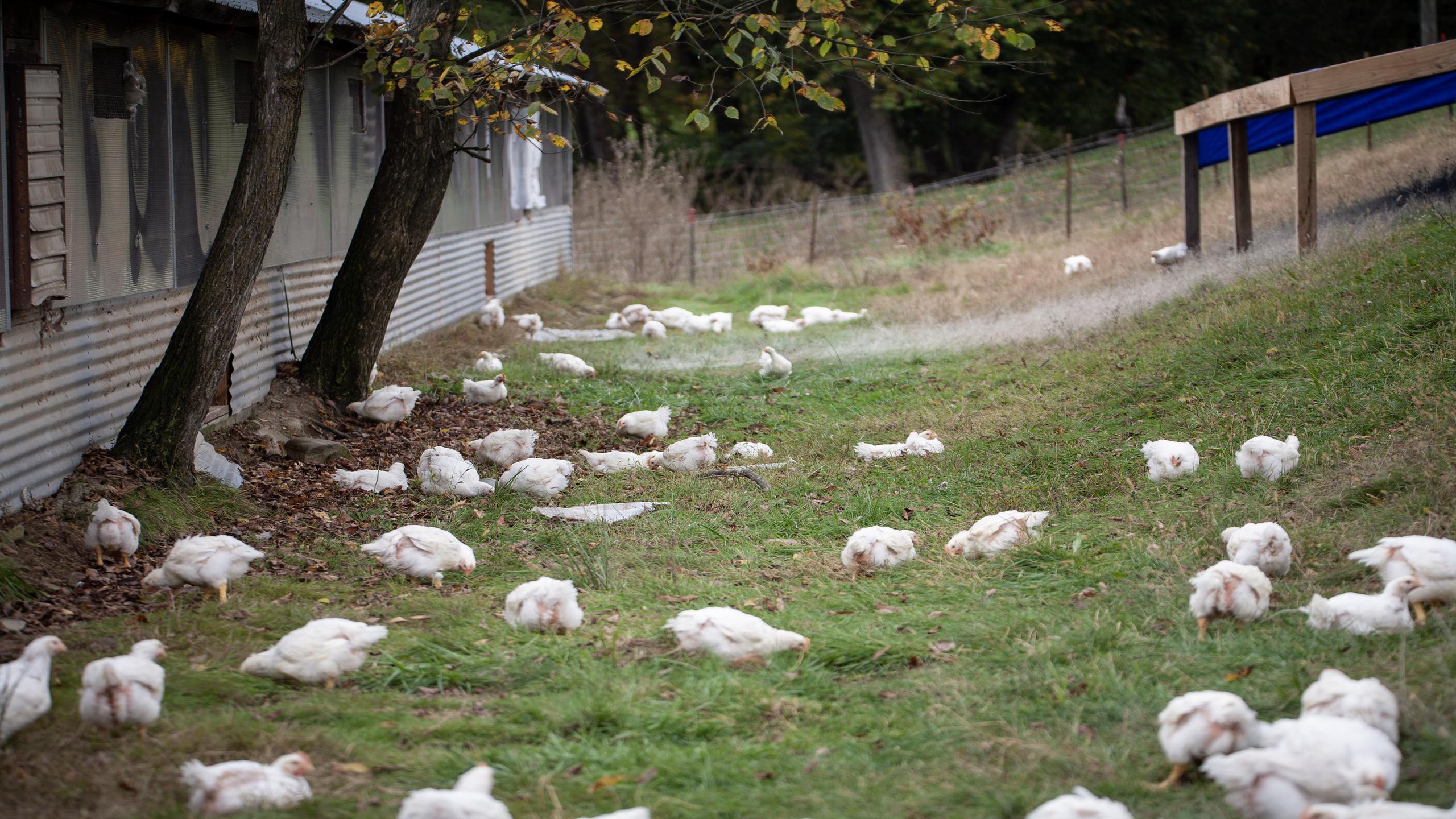 Flocking outside
With the sloping hill providing some cover, their chickens spend lots of time outside when the weather is nice.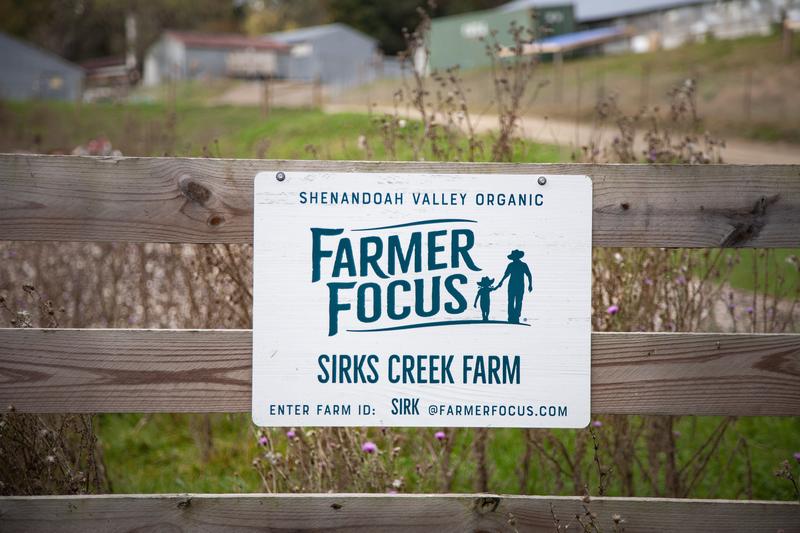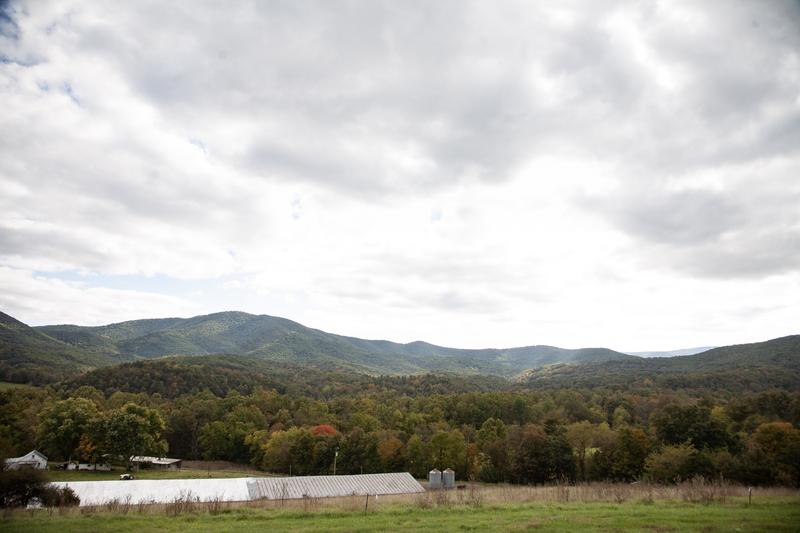 Rolling hills
Mountains create a peaceful backdrop for this farm located in Bergton Va.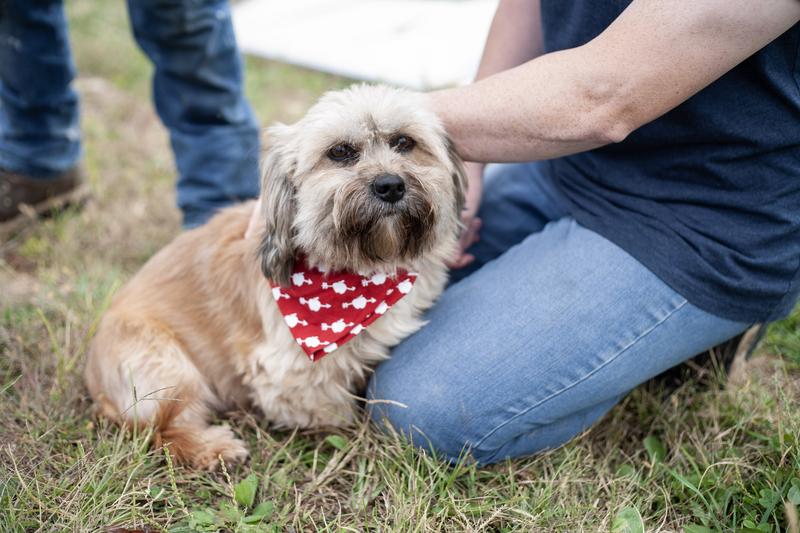 Scritches!
Zoey enjoys some loving attention at the farm. She is rarely left behind!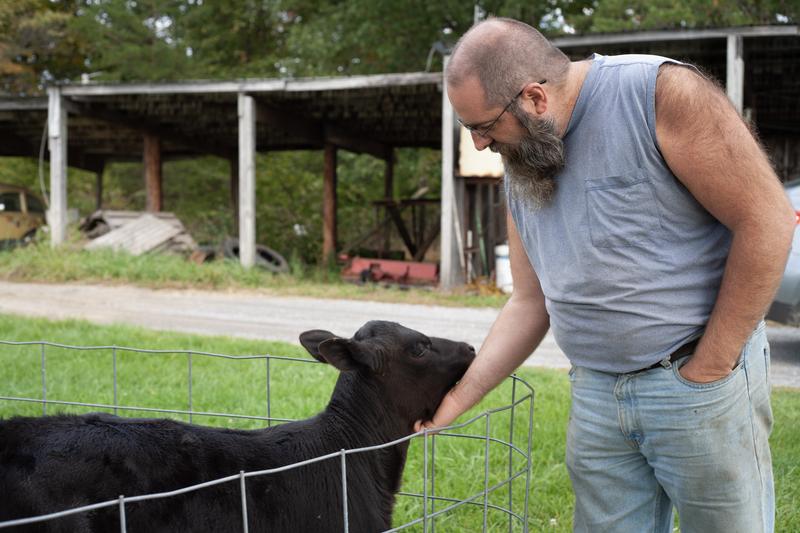 Raising kids and Calves
The Gowls also raise a few cows that provide them with milk which they make their own cheese with.
About the farmer…
It must be a thrill for the Gowl family's chickens to wake up each day to a view of the tree-covered mountains of George Washington National Forest. River Bottom farm, secluded in Bergton, Virginia, sits in a bright patch atop a hill, surrounded by peace and quiet and charming patchwork buildings. Before he began his partnership with Farmer Focus, Daryl would help out around his friends' poultry farms. In 2014, Daryl and his wife Ellen rented Runions Creek Farm to start raising chickens for Farmer Focus, and with the financial foundation they built from that, they were able to start this one in 2018.
Daryl and Ellen say that "growing organic chicken for you brings such joy to us. We, as a family, feel it's a privilege to be able to grow a standout product as we do." Growing chicken for Farmer Focus has allowed the Gowls to slow down, to enjoy life, and to spend more time together, which was nearly impossible when they were working upwards of 80 hours a week and still barely making ends meet.
Now, as a family, the Gowls work together on the farm to do all their daily tasks. Their children see first-hand the value of hard work and learn how "growing just one flock of chickens affects so many people." The Gowl family enjoys outdoor activities and loves taking long nature walks together. The kids love any outside activity, so farm life is just right for them.
why farmer focus?
We believe in farming the right way, see what the Farmers Focus difference is.
Learn More