Farm ID: SHOW, POML, POMB
Scott Showalter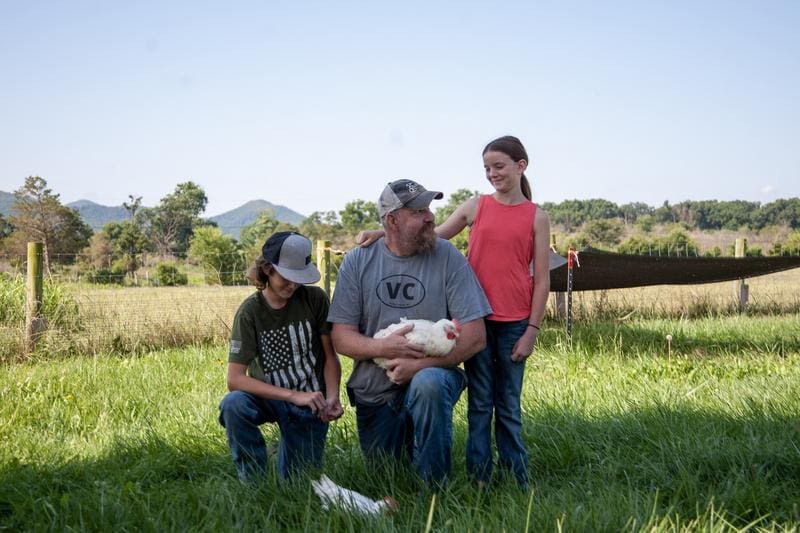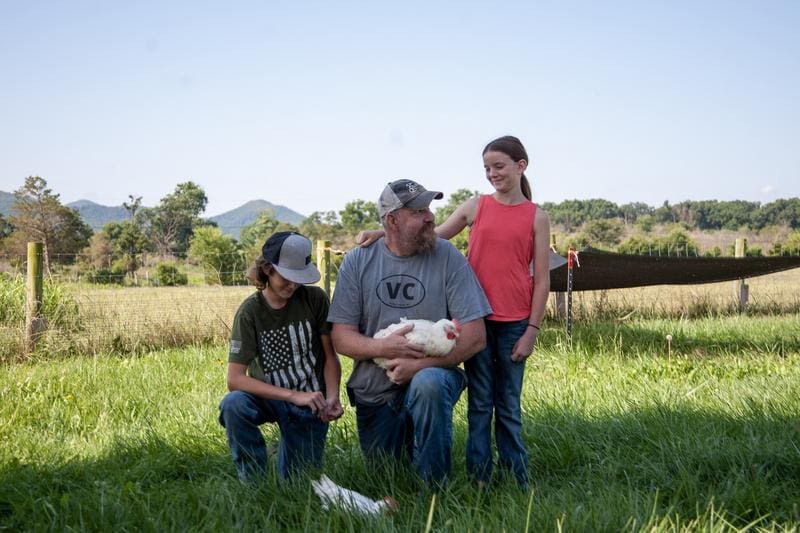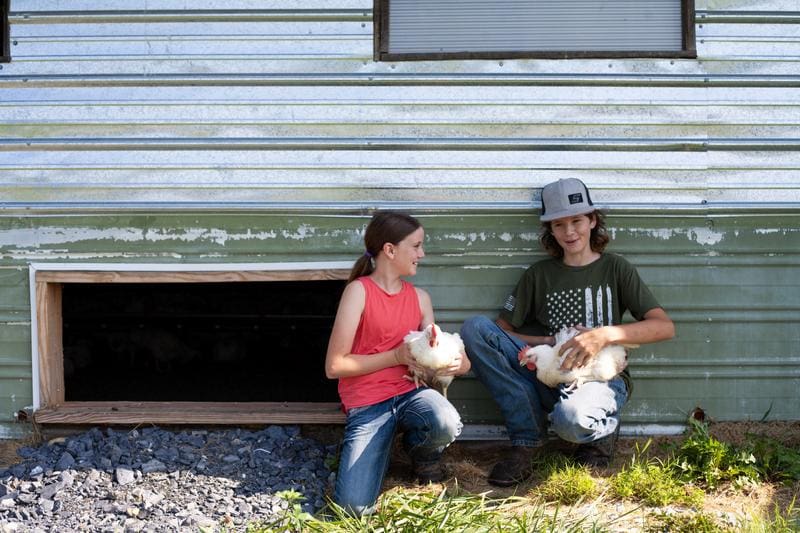 Sage and Briar
Scott has a lot going on with multiple farms, cattle and horses as well as his chickens, so the kids are often enlisted to help out.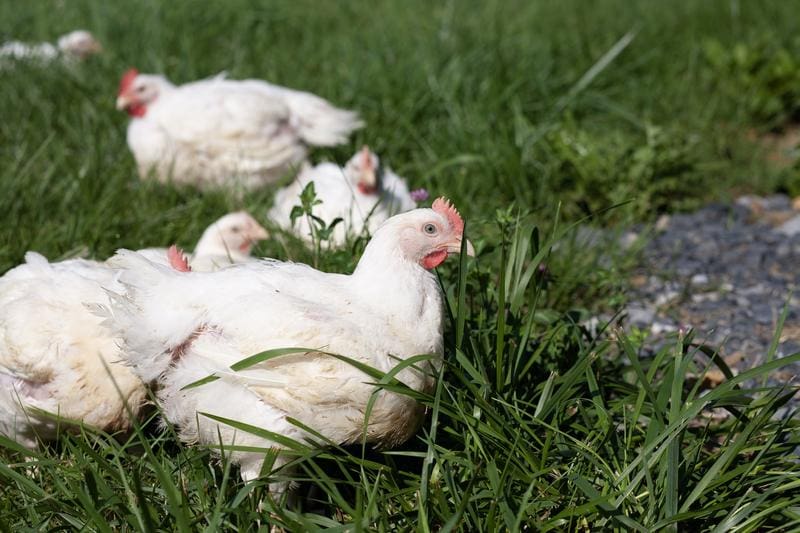 Hanging Out
Chickens enjoy foraging in the tall grass of their outdoor access area At Poor Man's Poultry in Luray, VA.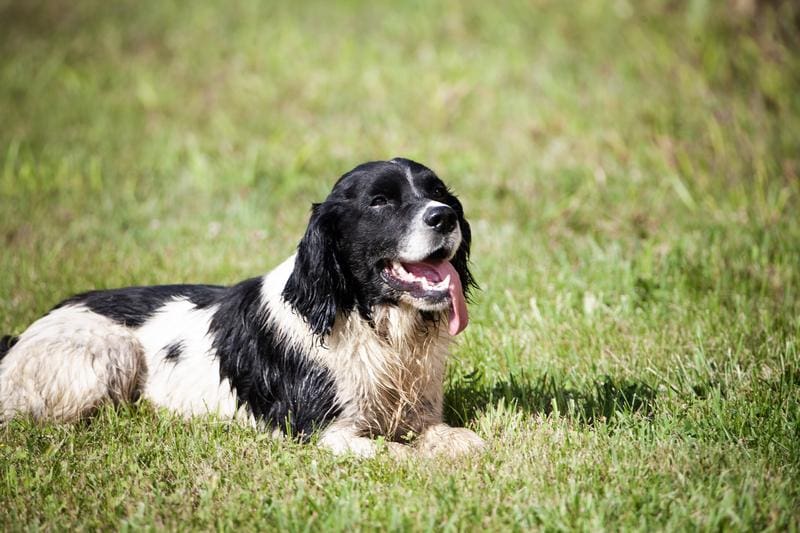 Booner
This happy farm dog keeps an eye on the various farm operations.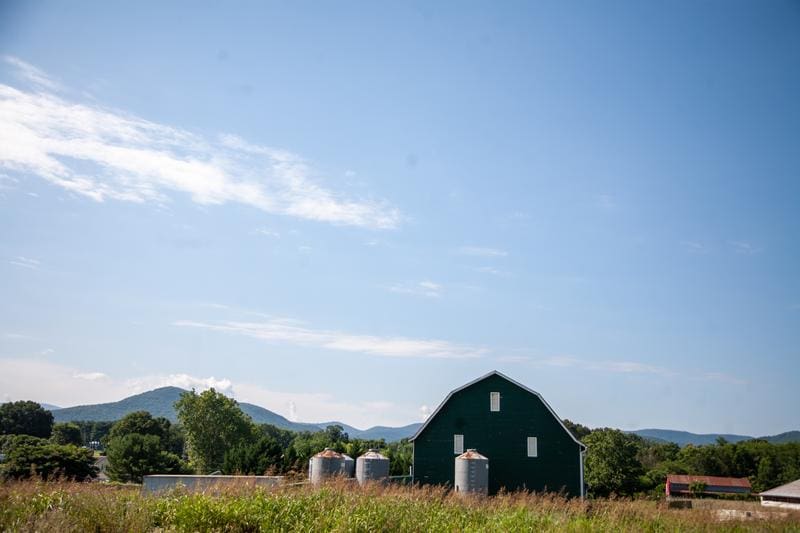 Poor Man's Poultry, Luray VA
One of three farms Scott raises chickens on, this one has the prettiest views.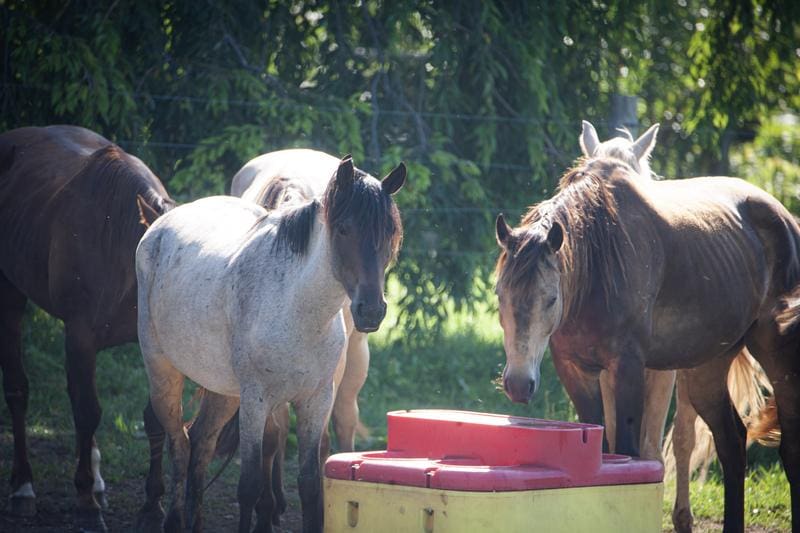 Heads up
Horses enjoy their meal at Poor Man's Poultry in Broadway, VA.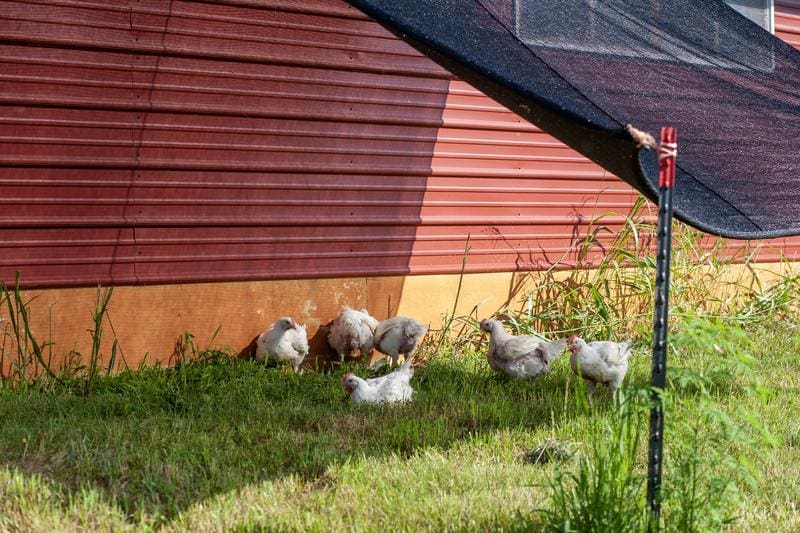 Cooling off
Chickens find shelter from the hot sun under this shade structure that is attached to the side of the house.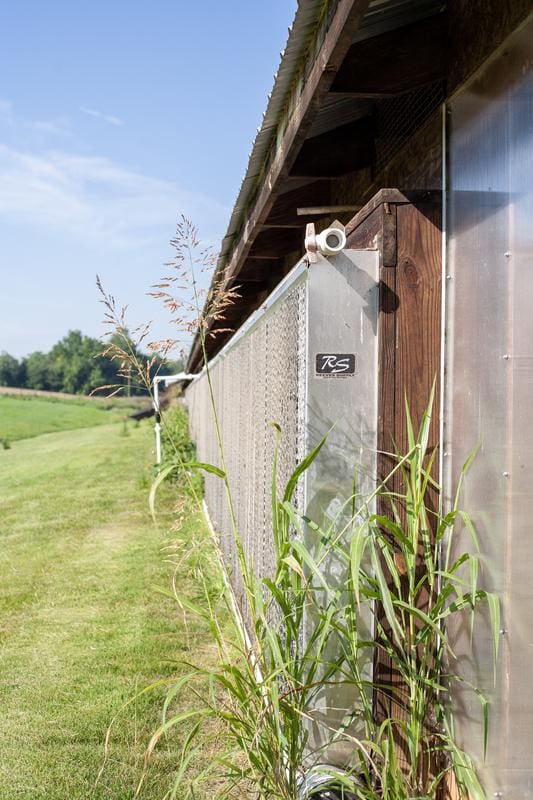 Keeping Cool
When temperatures climb in the summer, chickens stay indoors. This system is like a giant AC for the chicken house.
Scott Showalter has a lot going on with three farms: Poor Man's Sanctuary and Poor Man's Poultry – Broadway and Luray locations.
If you're curious about the origins of this farm's name, it might be tied to the fact that in 2002, Farmer Scott Showalter started this farm with $1700 and lived in his truck for six months. Now almost 20 years later, Scott and his two kids live a life rich in time together as a family, meaningful work, and the pride that comes with raising healthy animals. Having come from farming parents, Scott was born for this work and believes "there's no better way for kids to grow up." He even owns a farm in Iowa! He was excited to grow for Farmer Focus because he could continue using existing chicken houses without unnecessary upgrades.
Everyone on the farm helps out where they can, including Sage and Briar, who often help check on the chickens and bottle feed calves, alongside the family's three dogs: Booner, Addie, and Jack, whom you'll likely see hanging out together in the shade of the tractor or nudging Scott's hand for a good chin scratch. Scott credits farm life with giving him his ironclad work ethic and believes "if you work hard, you'll do well." He has proudly started to manage three farms with his children and family friend, Jeff. As hard as they work, this adventurous family loves to slip out of town as often as possible. They've been to every state except Hawaii! Hunting and fishing fill their leisure time, too.
why farmer focus?
We believe in farming the right way, see what the Farmers Focus difference is.
Learn More