Farm ID: RORF
Kenneth Zimmerman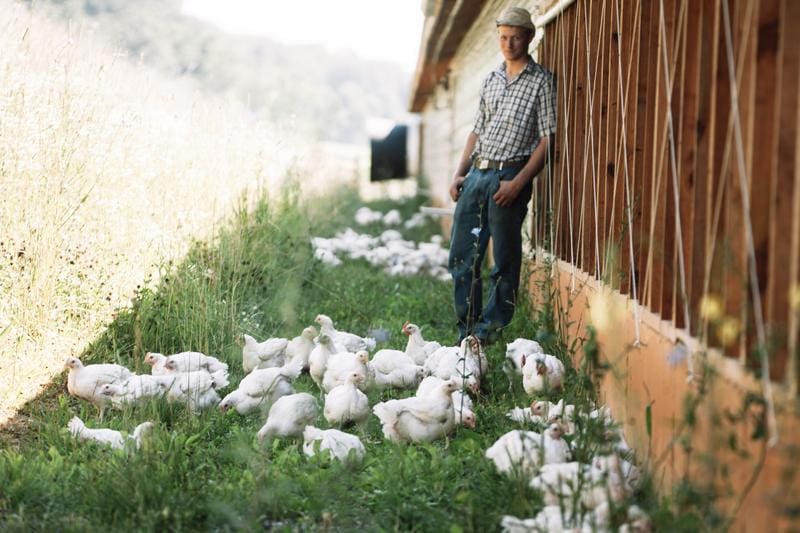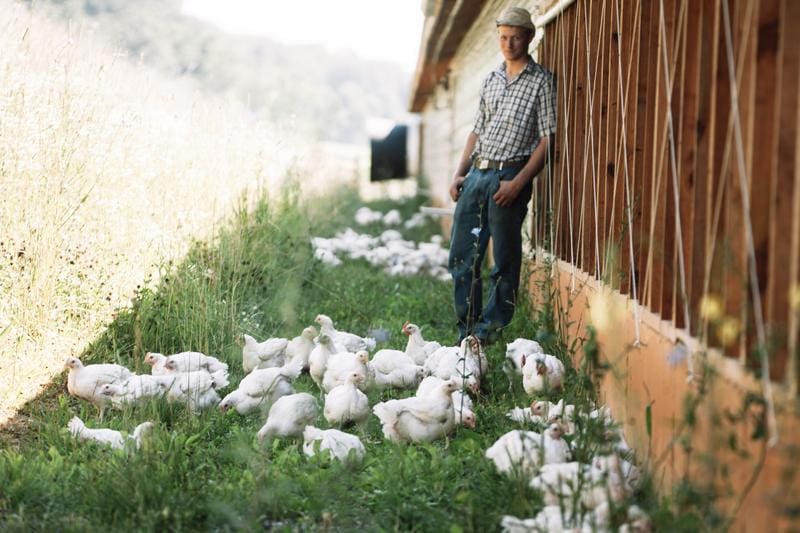 Pecking Around
Chickens enjoy the shade of the house in their outdoor area on a beautiful sunny day.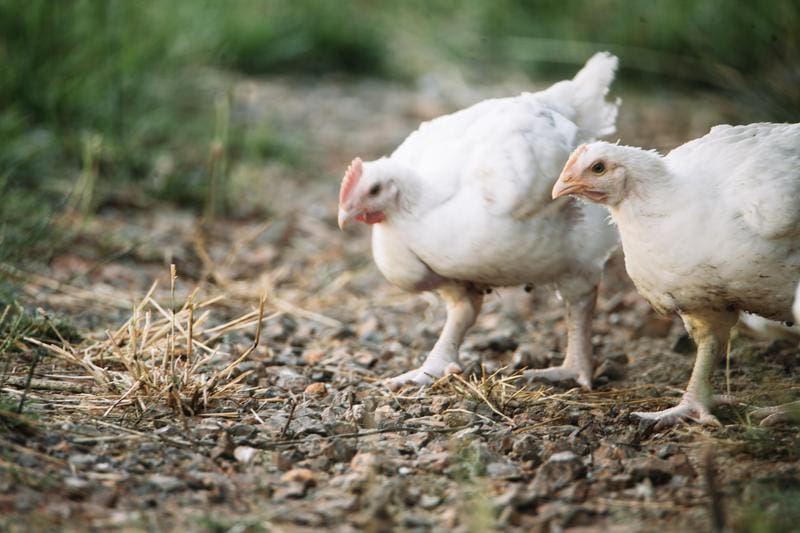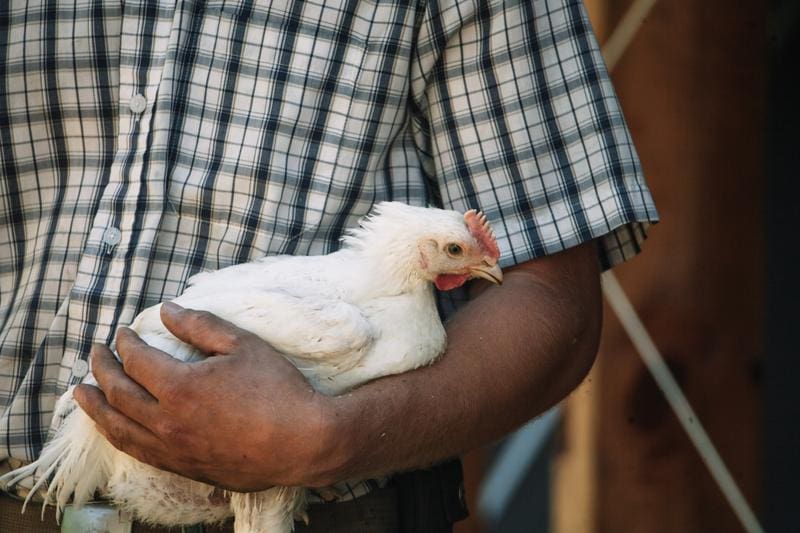 Humane Care
Kenneth, like all our farmers, makes sure to meet the humane care standards for every flock.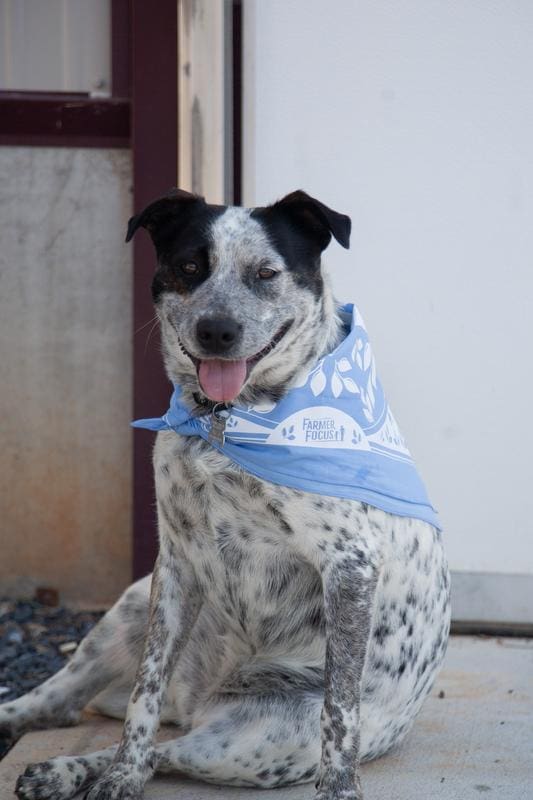 Strike a Pose
Smokey models one of our Farmer Focus bandanas.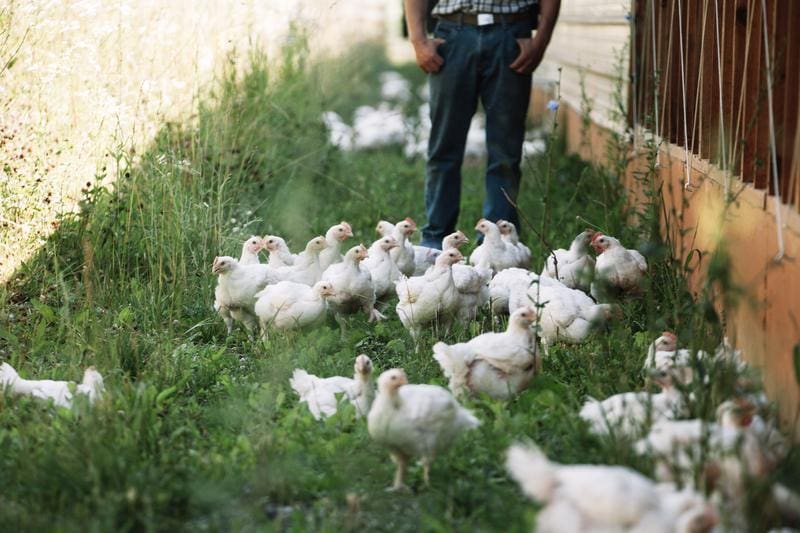 Lot of greenery
Kenneth lets the grass grow long in the outdoor access area, which the chickens love!
About the farmer…
Dawn breaks crisp and bright on Rocky Rise Farm in Dayton, Virginia. Centuries-old trees dot the property, and after a good rain, you can hear the creek burbling along the edge. On any given day, you'll see farmer Kenneth tending chickens with his faithful dog Smokey always at his heels.
Kenneth decided to grow for Farmer Focus because he appreciates having freedom and choice in growing his birds. What he's talking about is Farmer Focus' respect for the values of all our farmers and commitment to providing sustainable options to protect generational farming. Kenneth's dad, Jeffrey, grows for Farmer Focus, too, as does Kenneth's brother and uncle. The Farmer Focus business model puts the decision-making back in the hands of the farmer and allows them to drive innovation. Farmers are the experts, after all, and should be trusted as such.
why farmer focus?
We believe in farming the right way, see what the Farmers Focus difference is.
Learn More